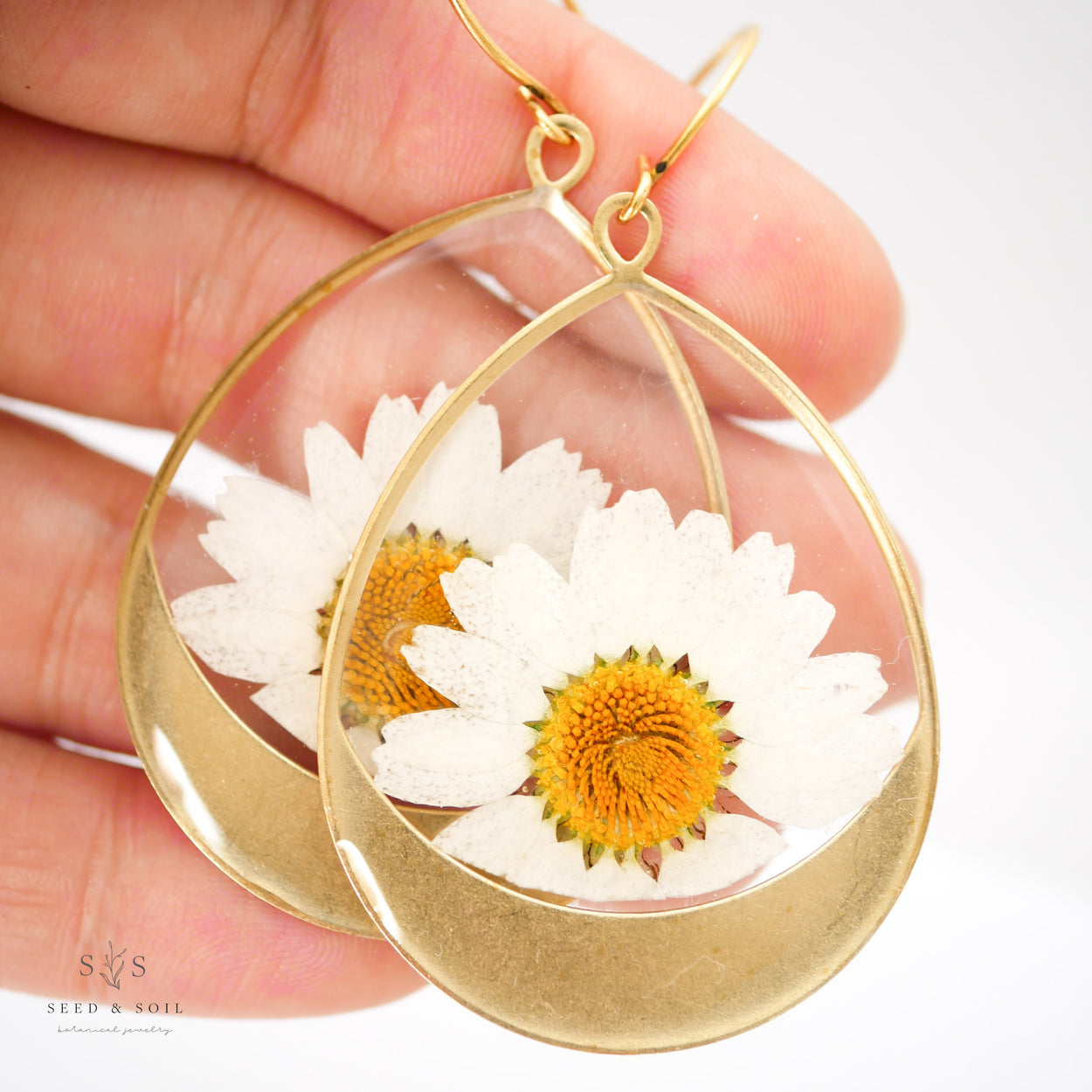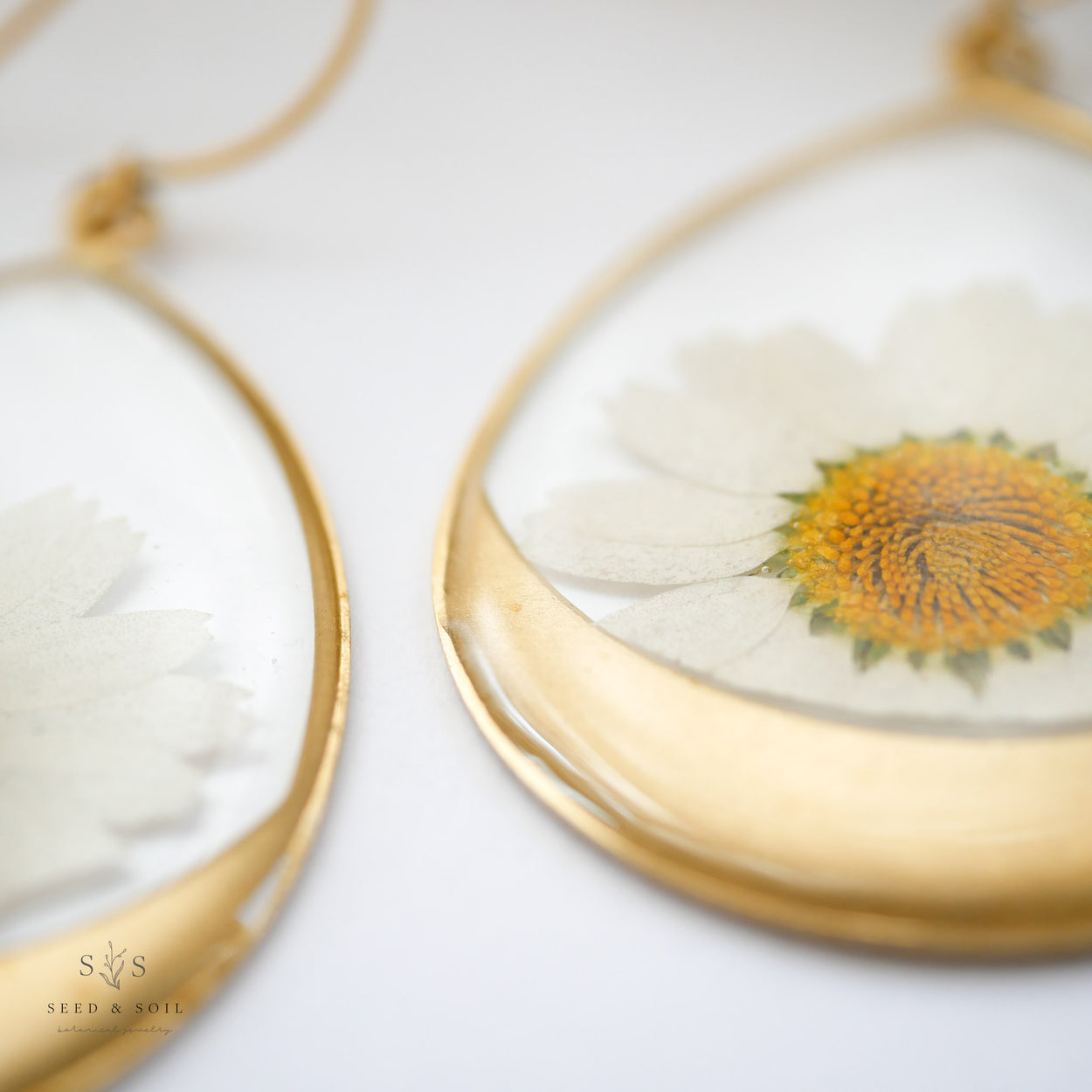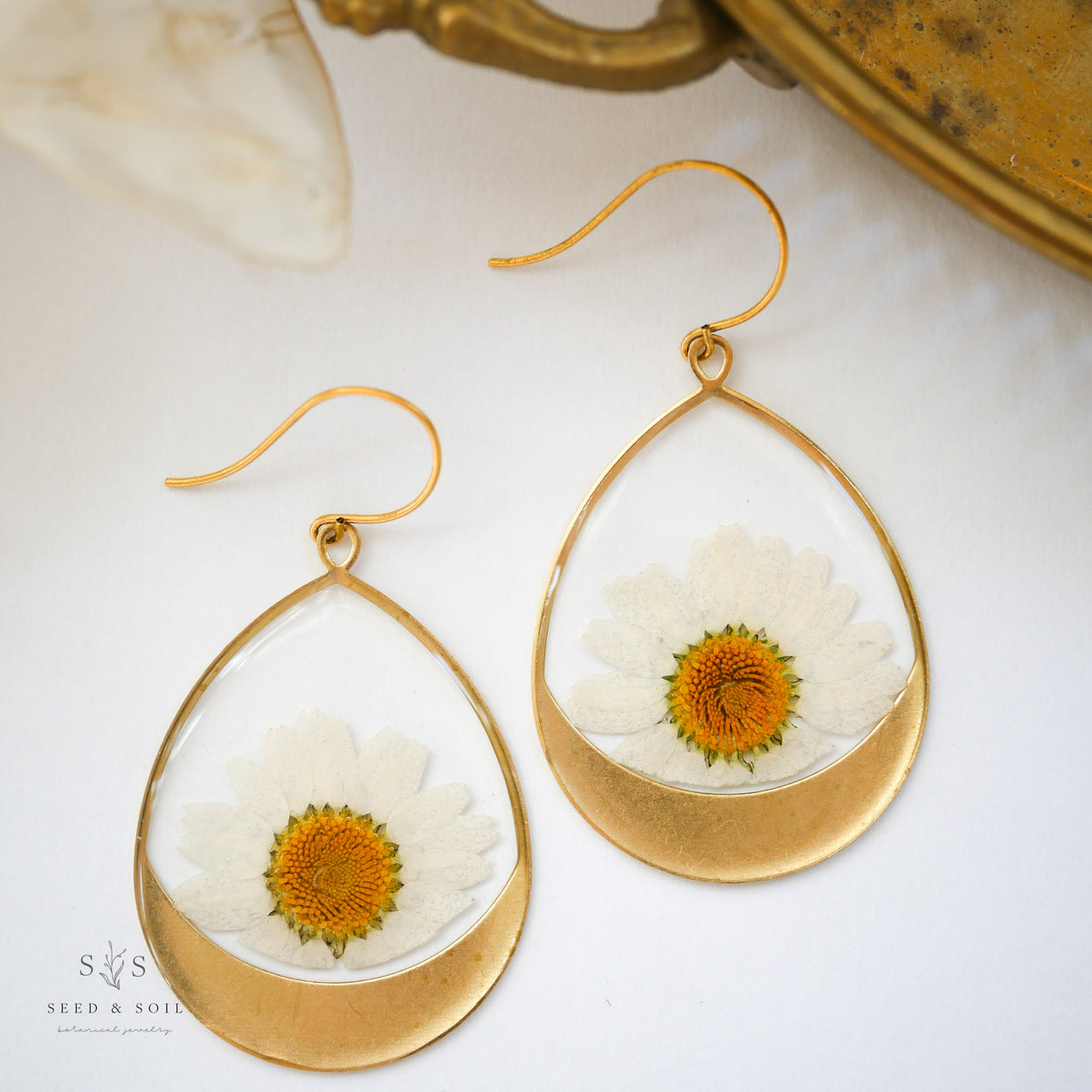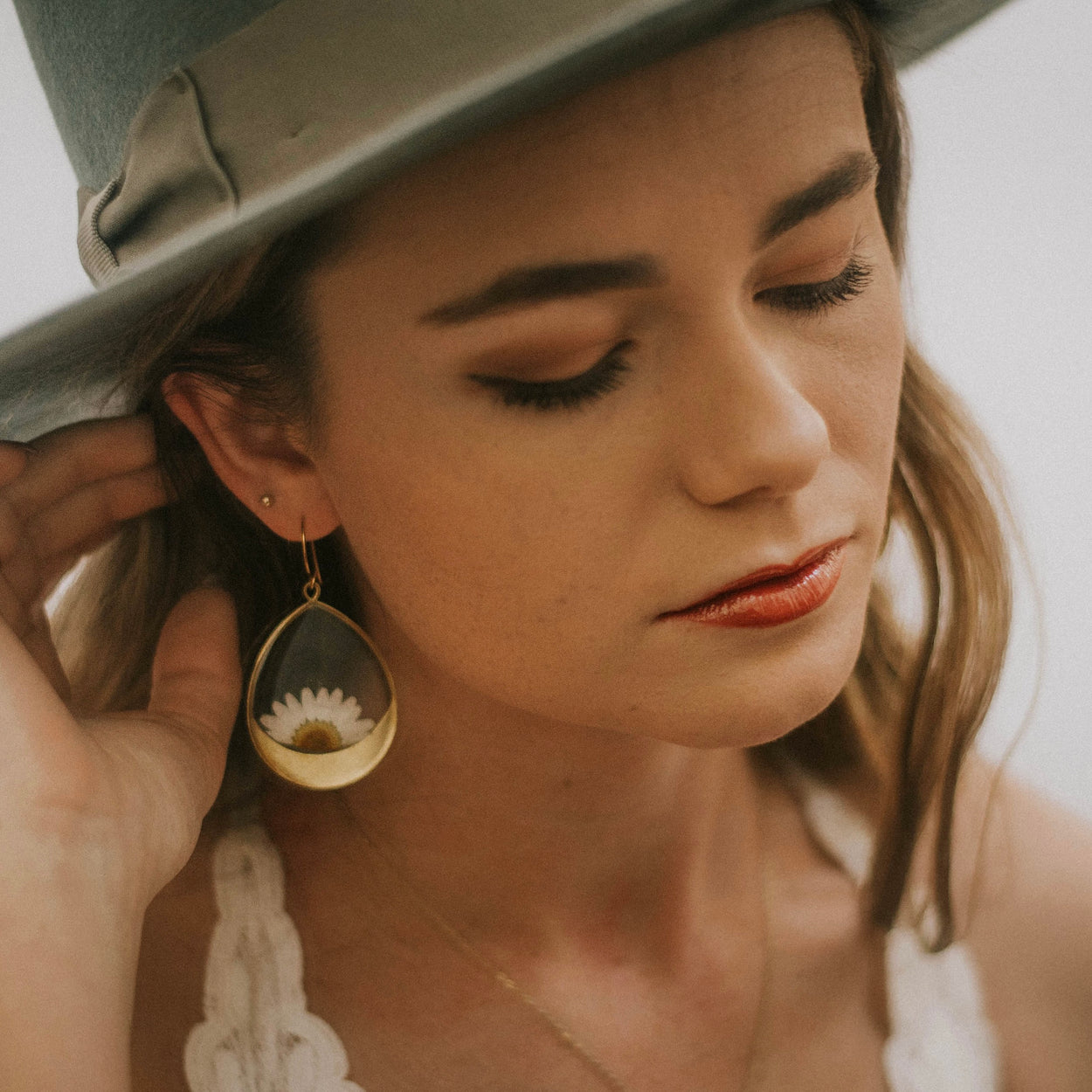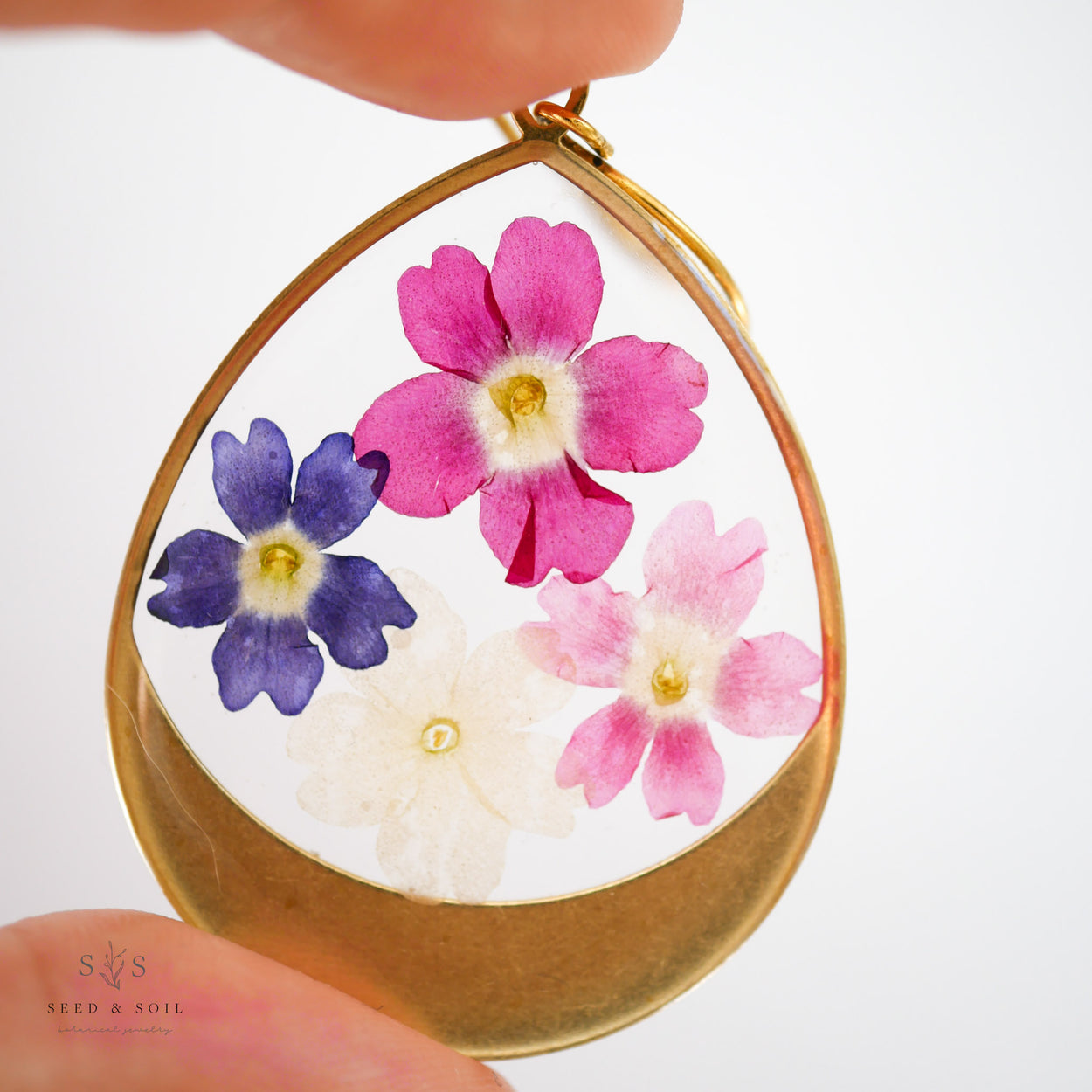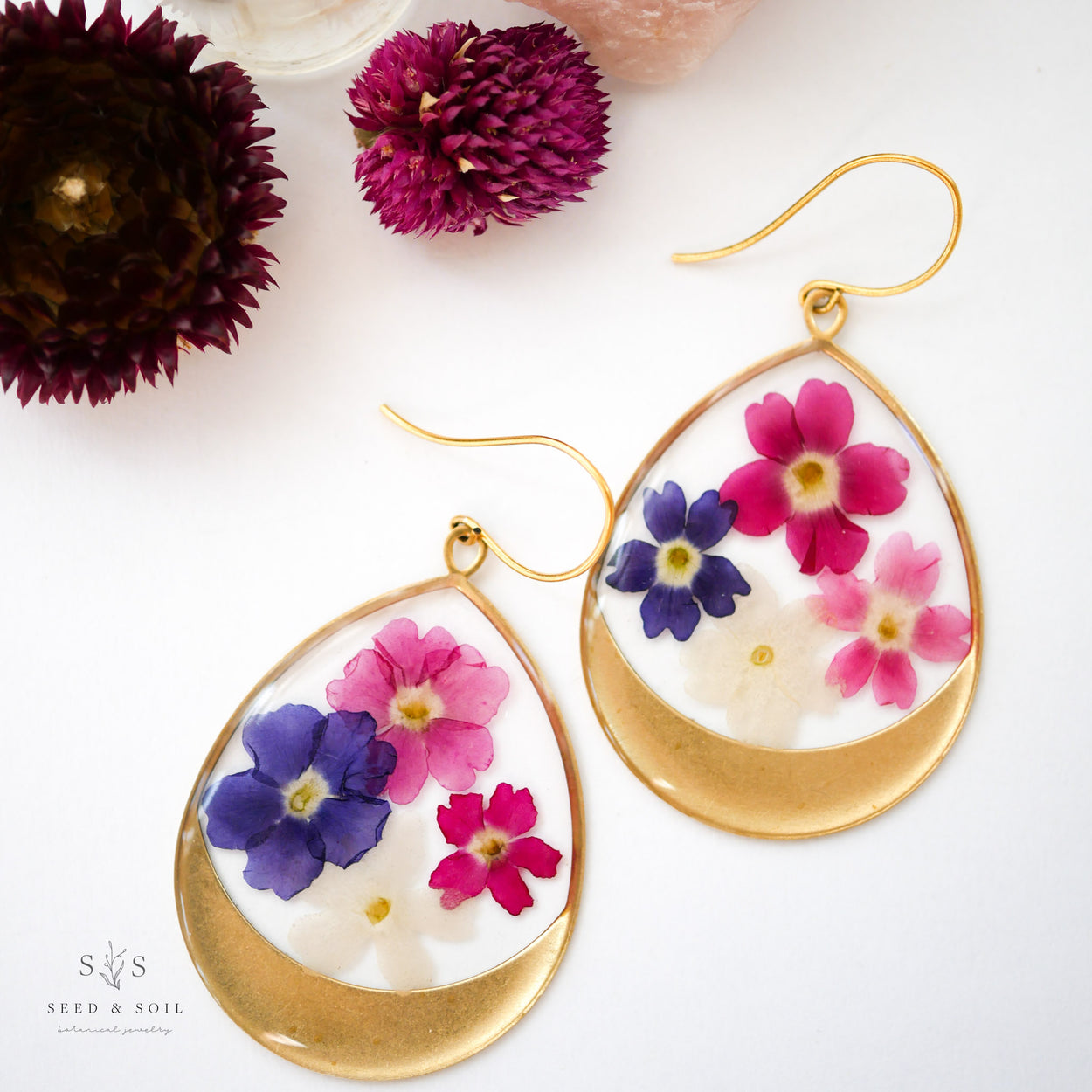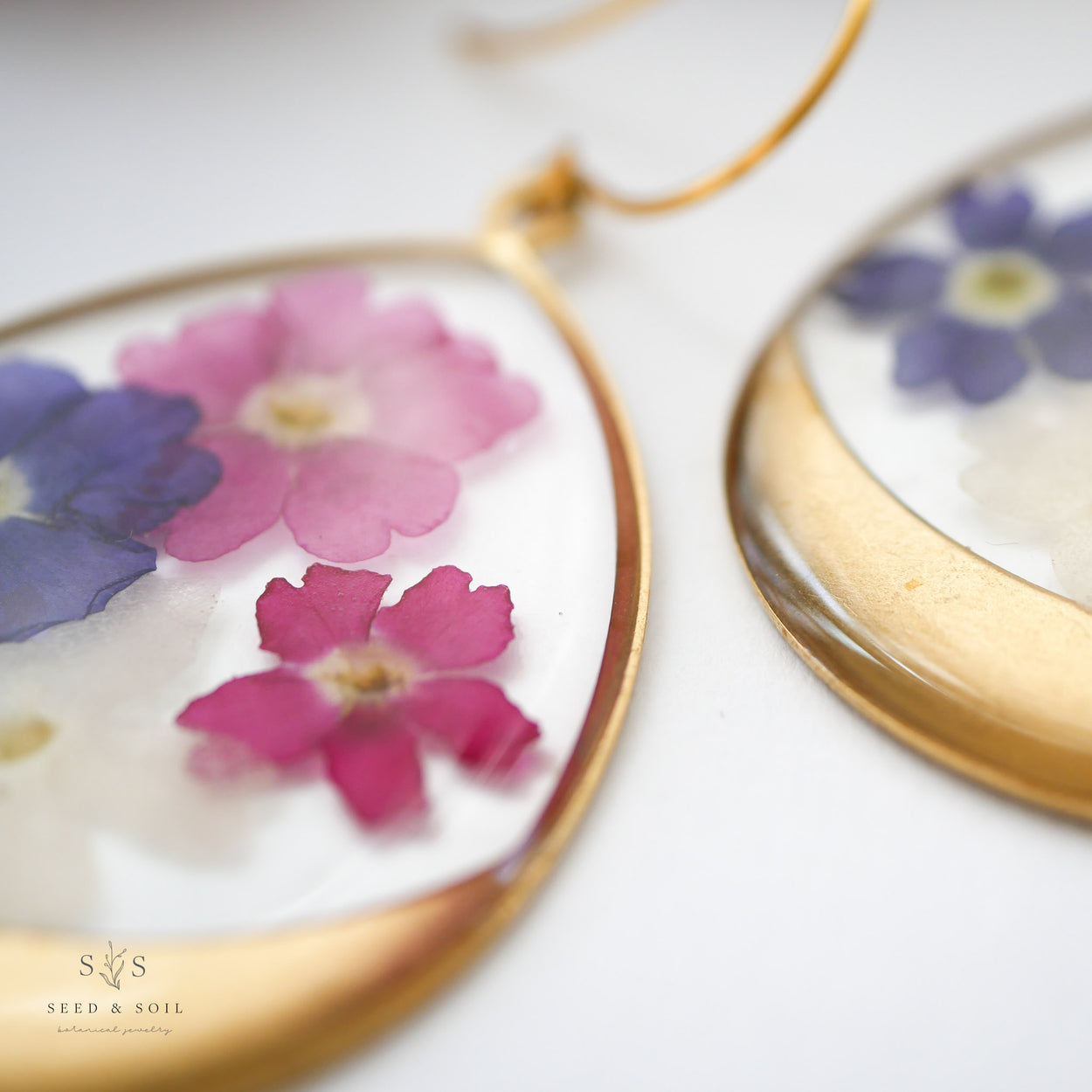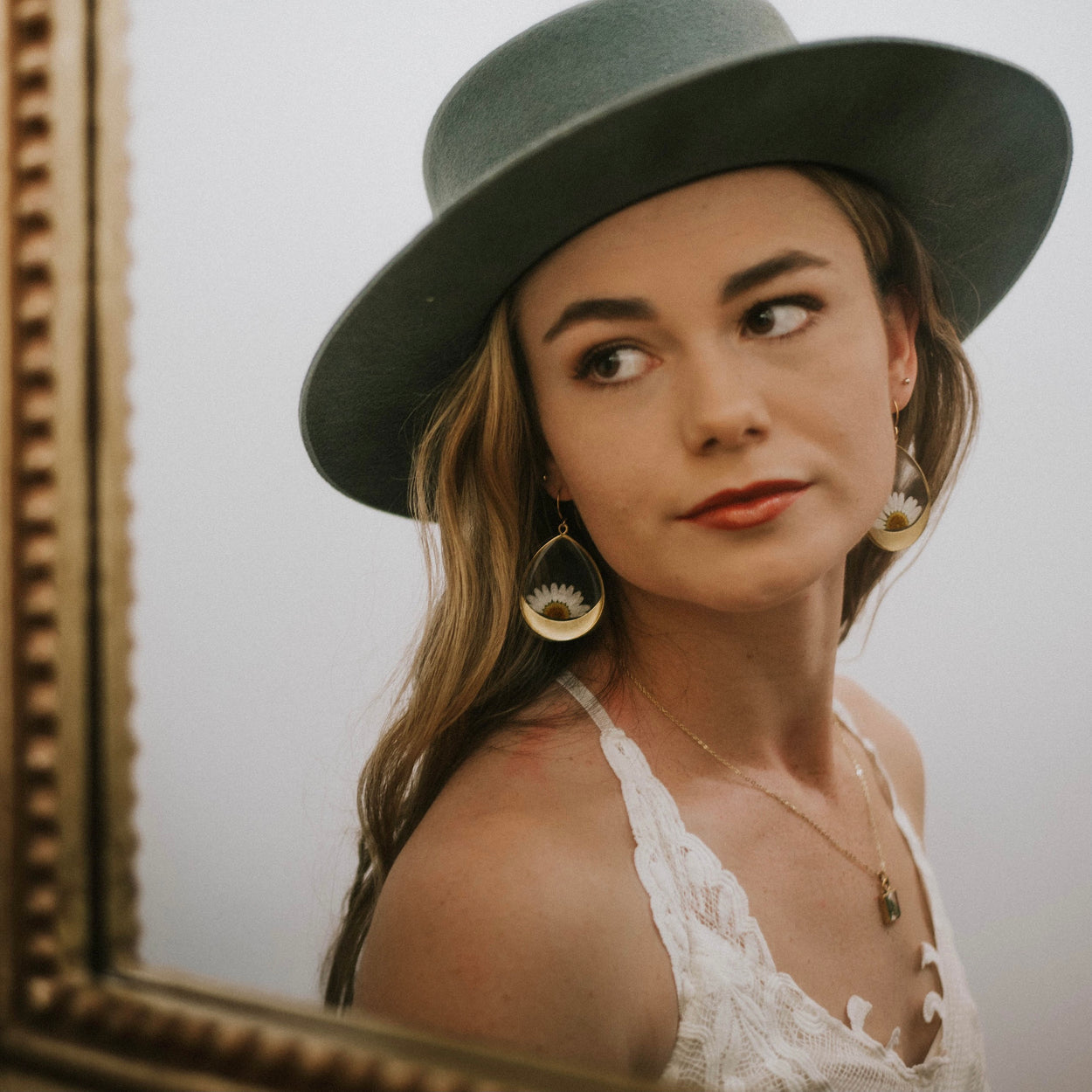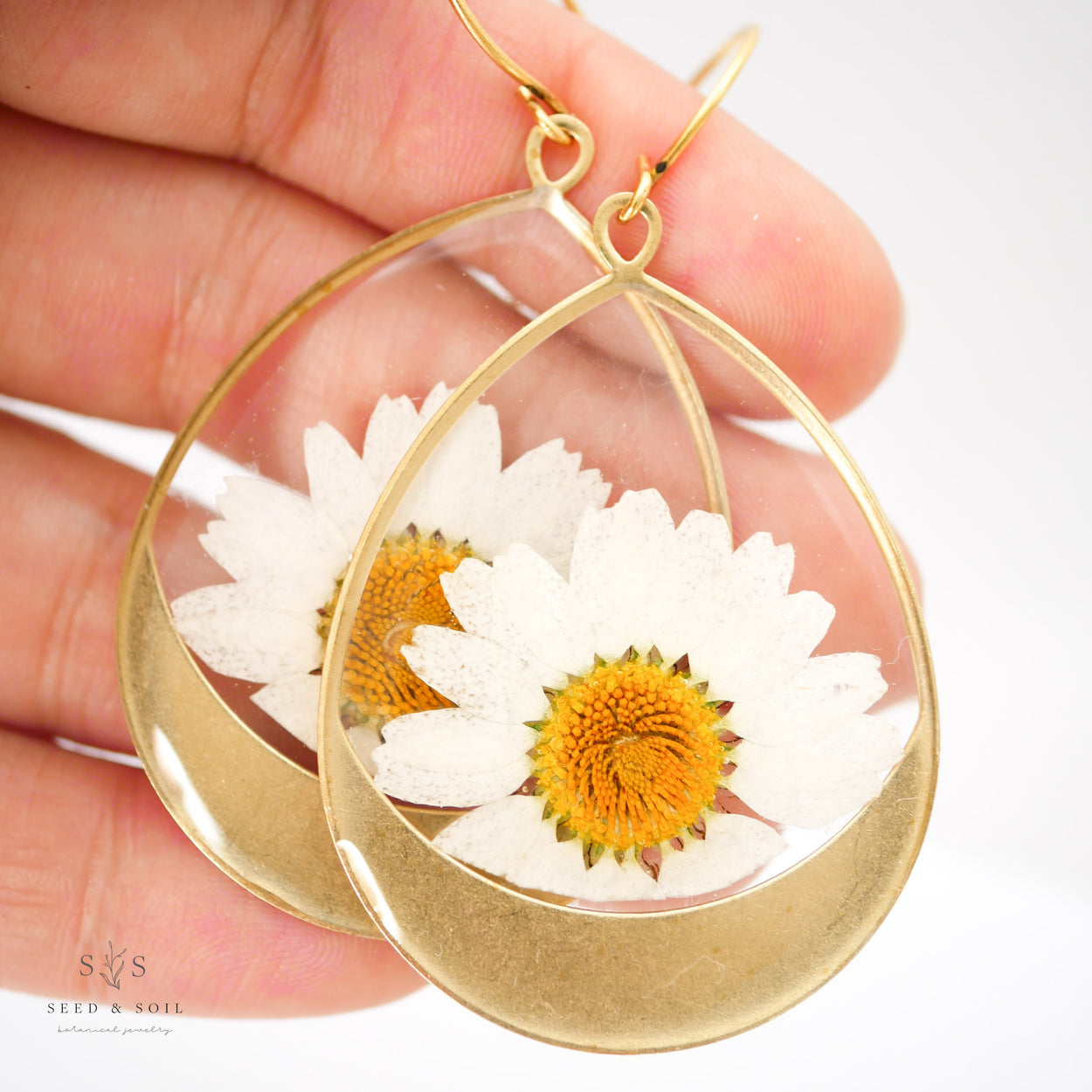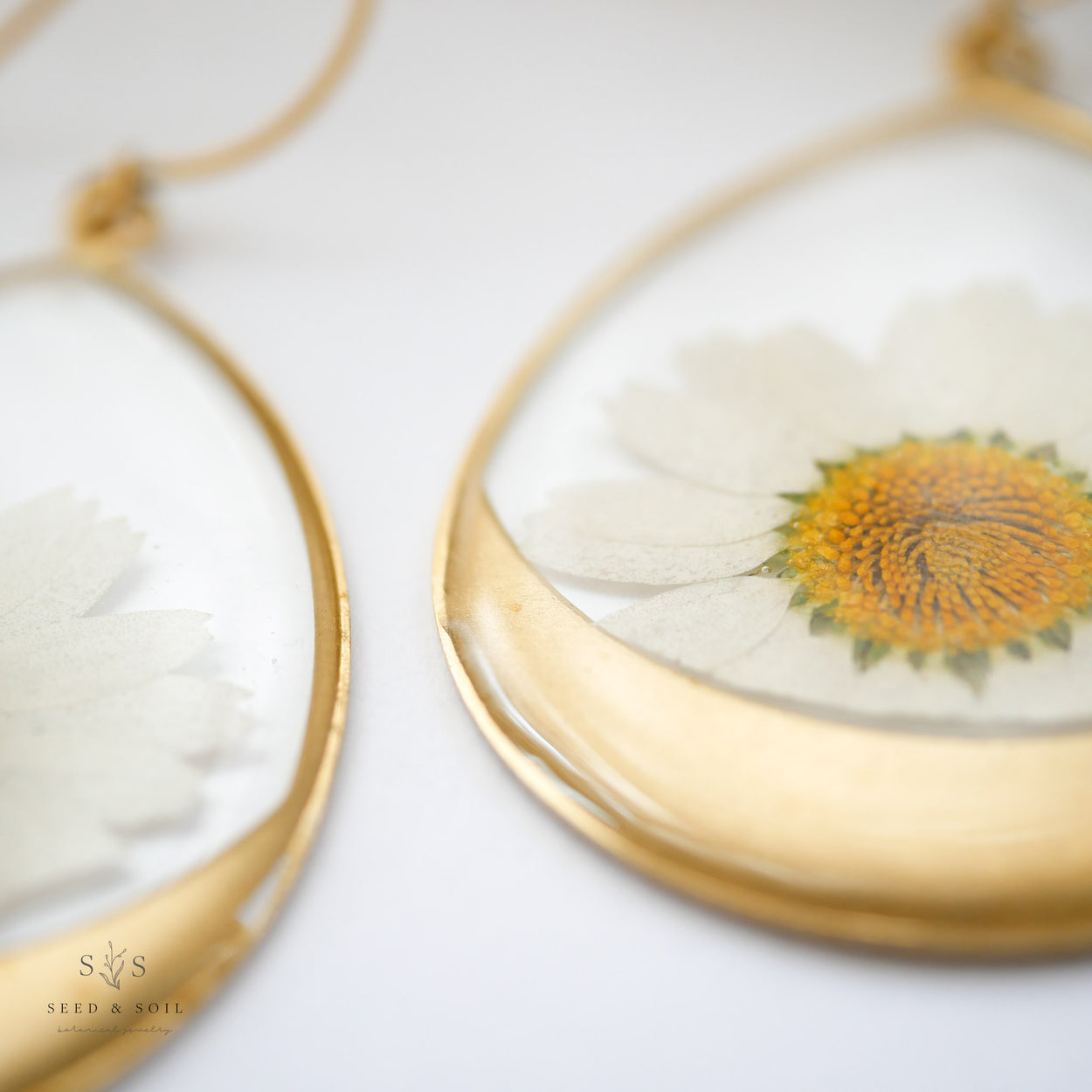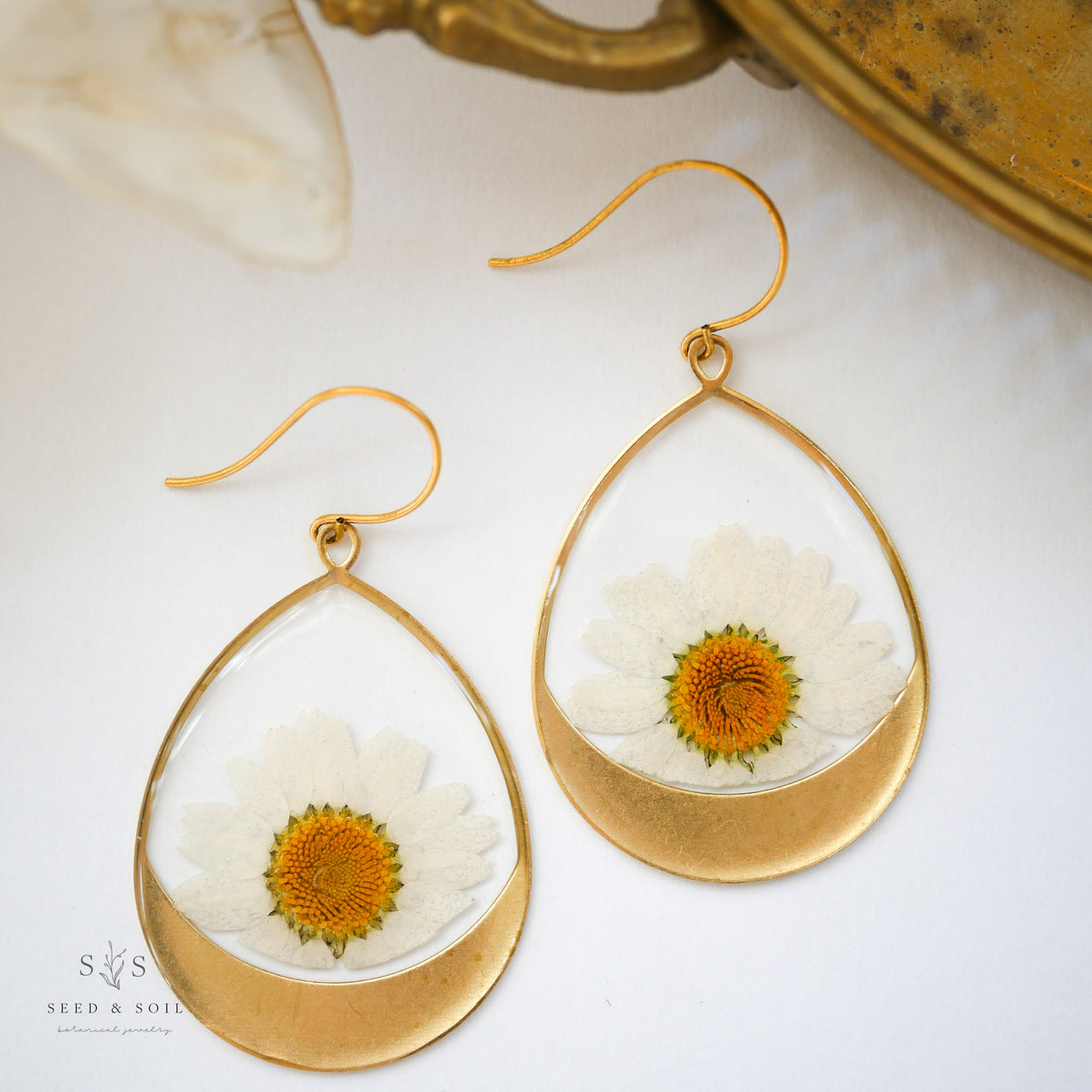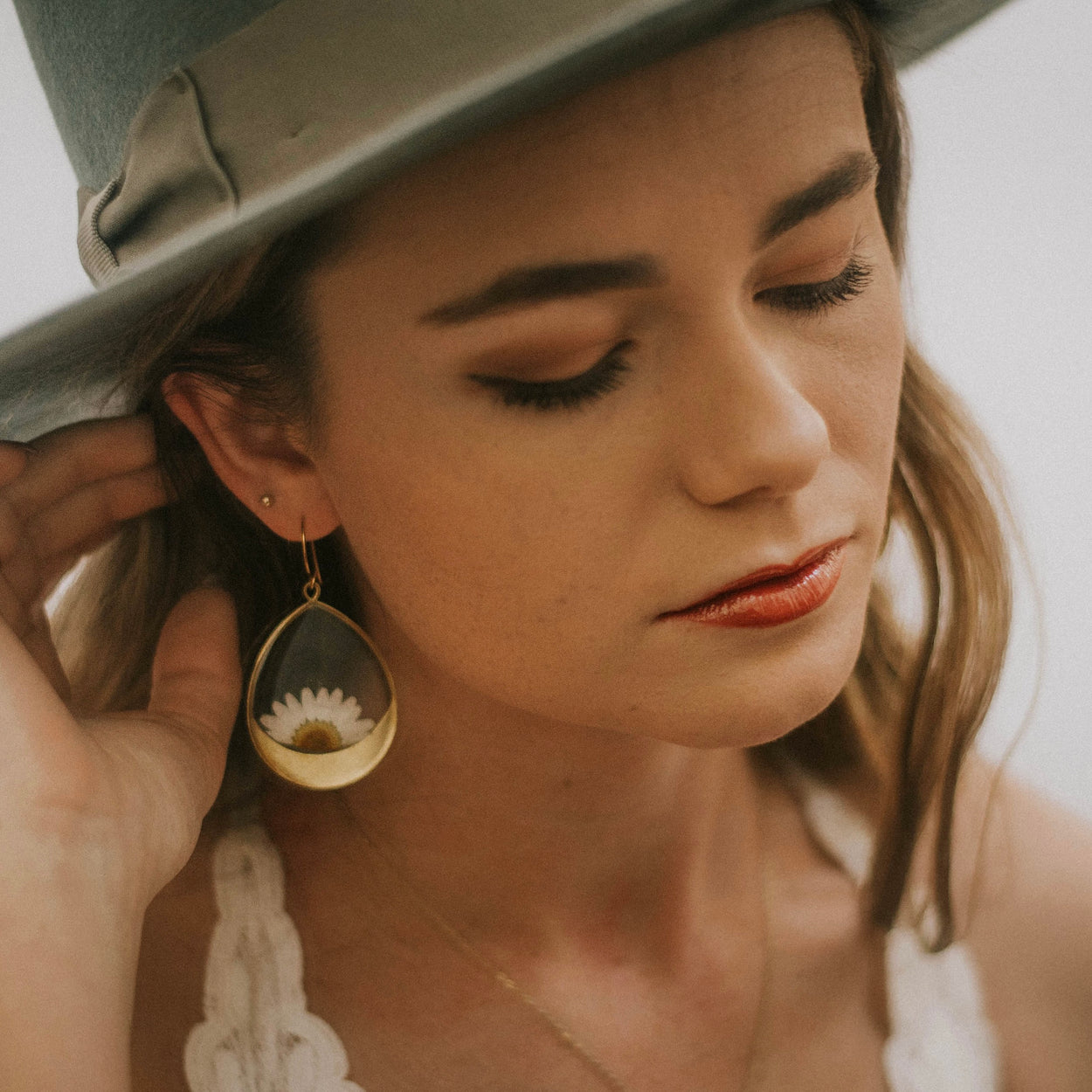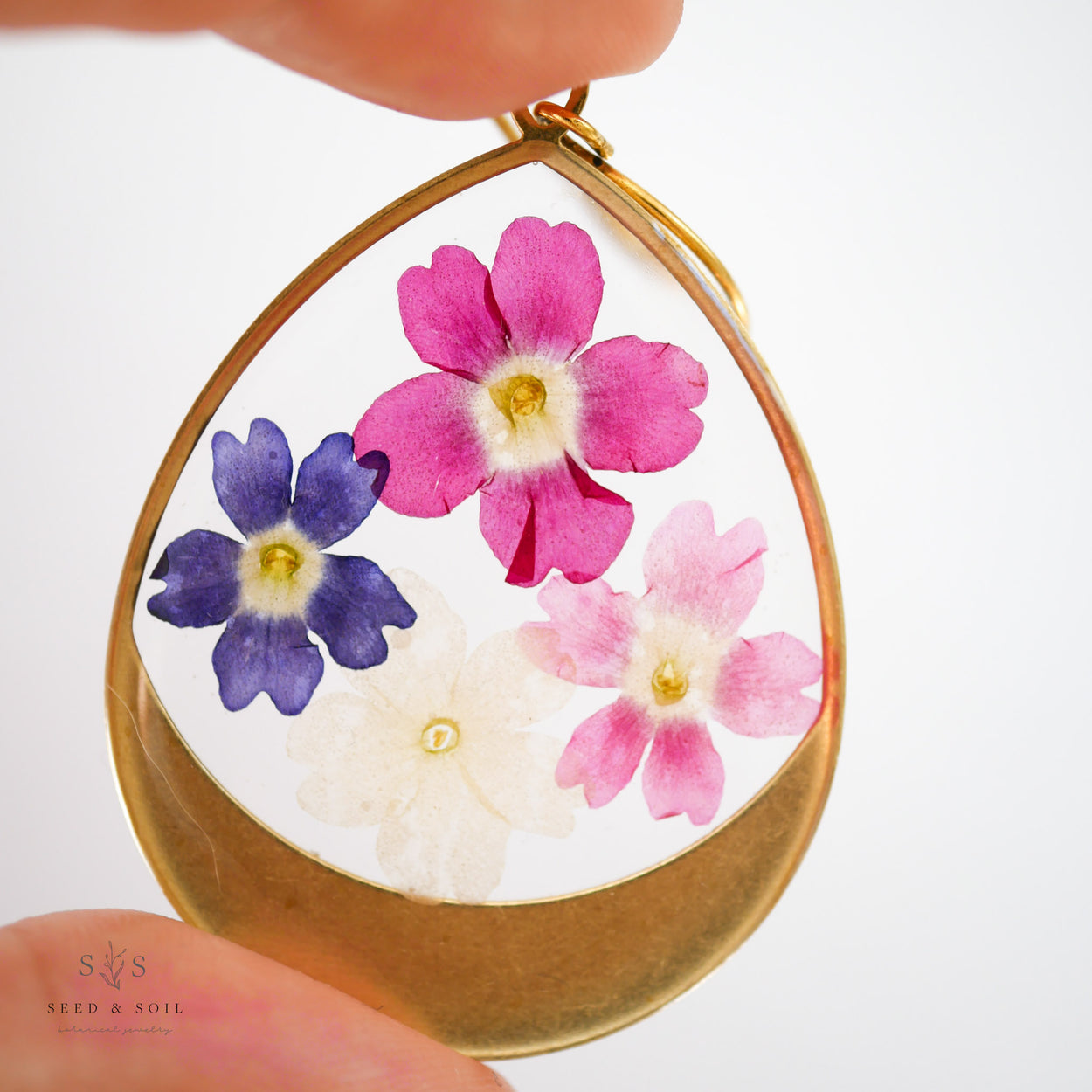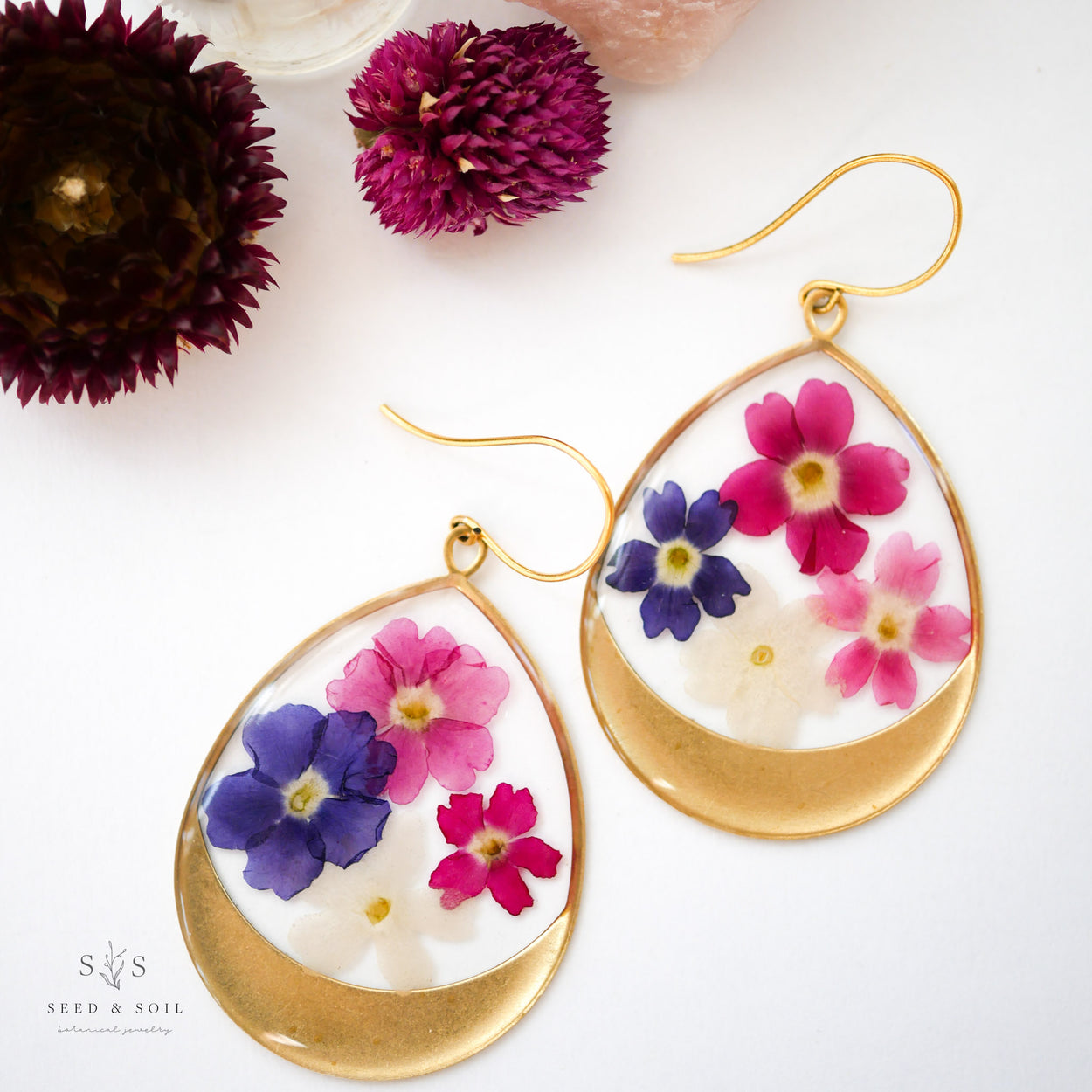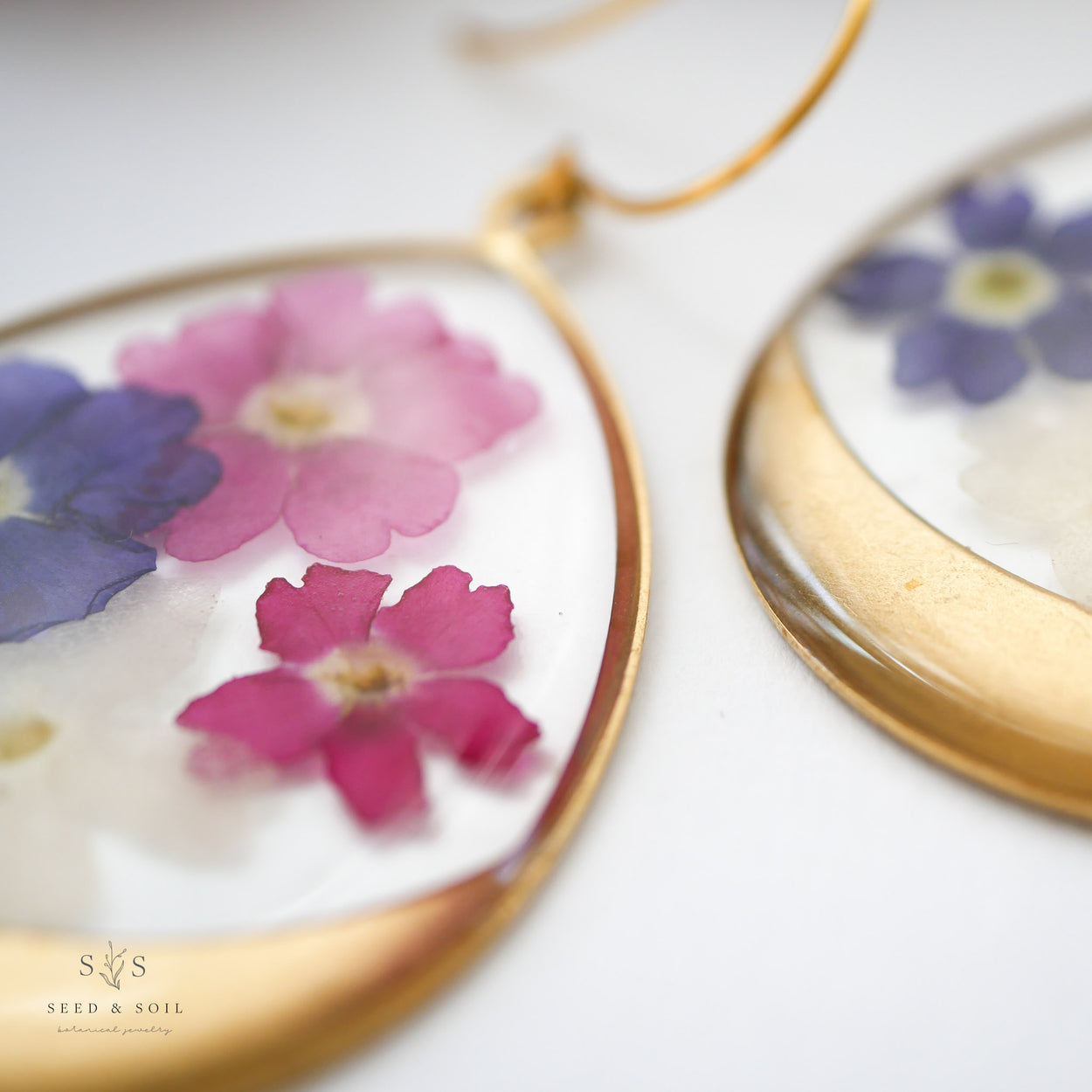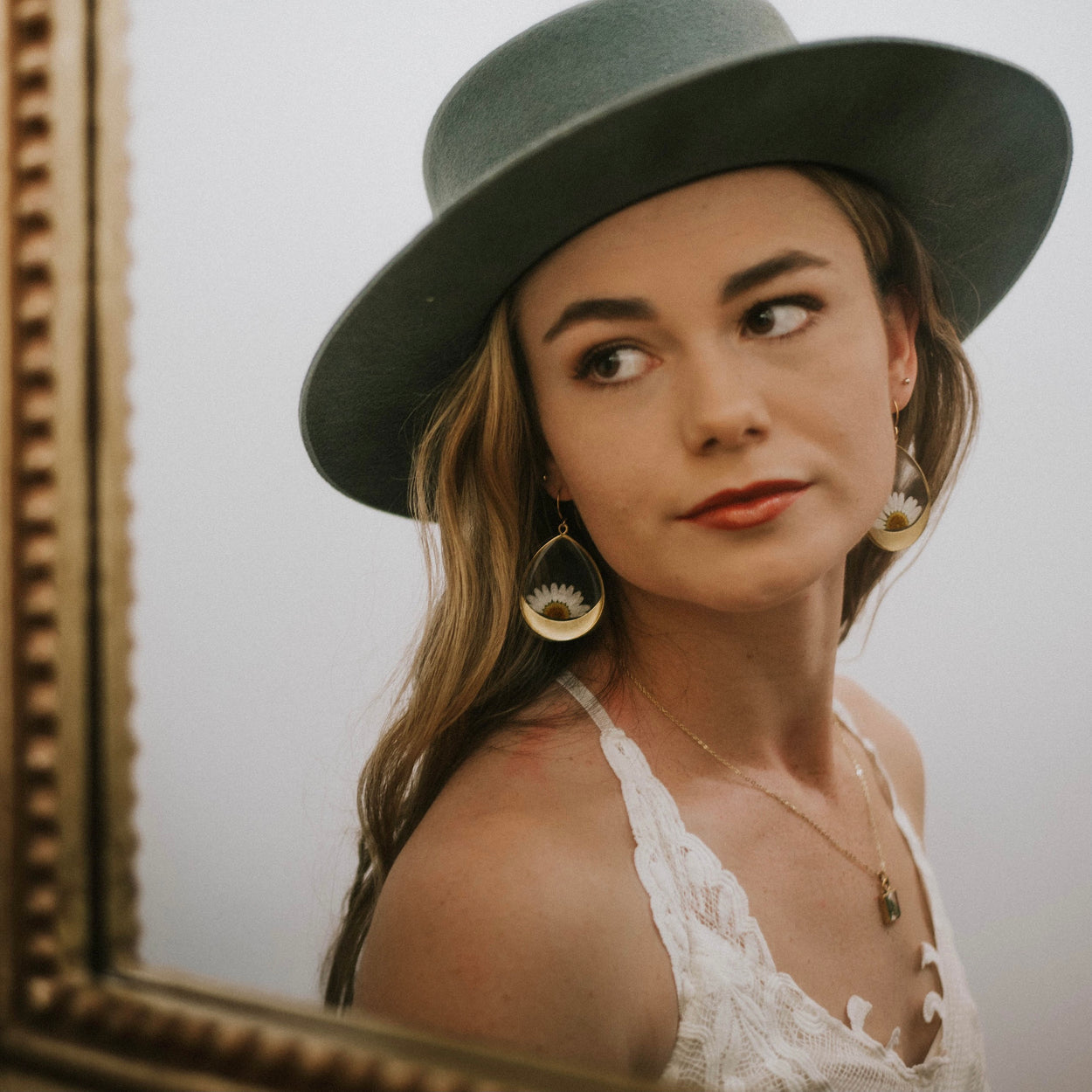 Seed&SoilShop
Large Horizon Hoop
A larger, more oval version of our horizon hoops. The half daisy in these earrings reminds us that with all that is unsure, the rising of the sun is constant and sure.
Available in Daisy, Verbena flowers and Maidenhair Ferns.
The Daisy is symbol of hope. 
Frame is brass and ear hook is 24k gold plated. Nickel free. Although these are a statement earring they are still super lightweight and easy to wear all day. Ships in a jewelry gift box. The symbolism is printed on a tag included with your jewelry.