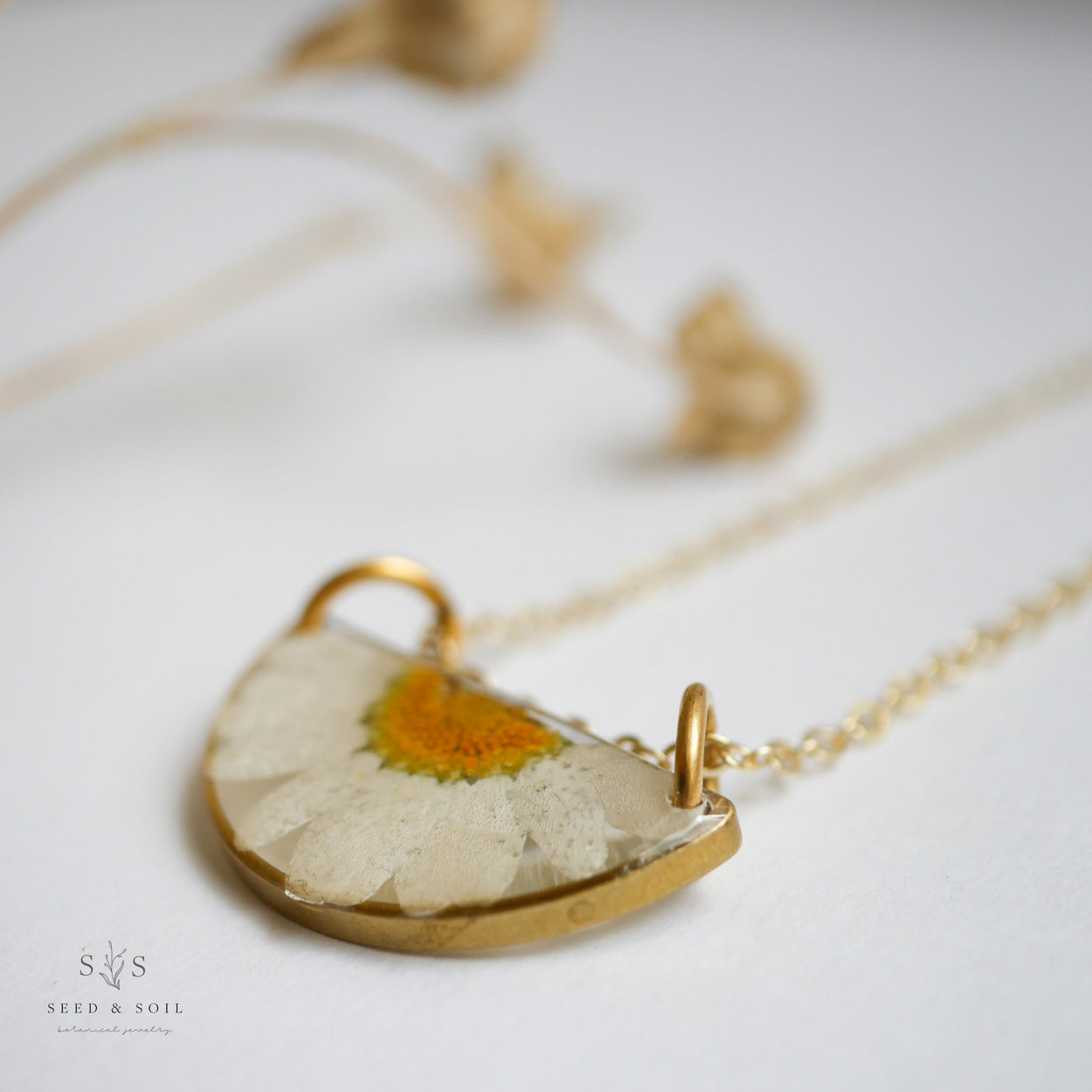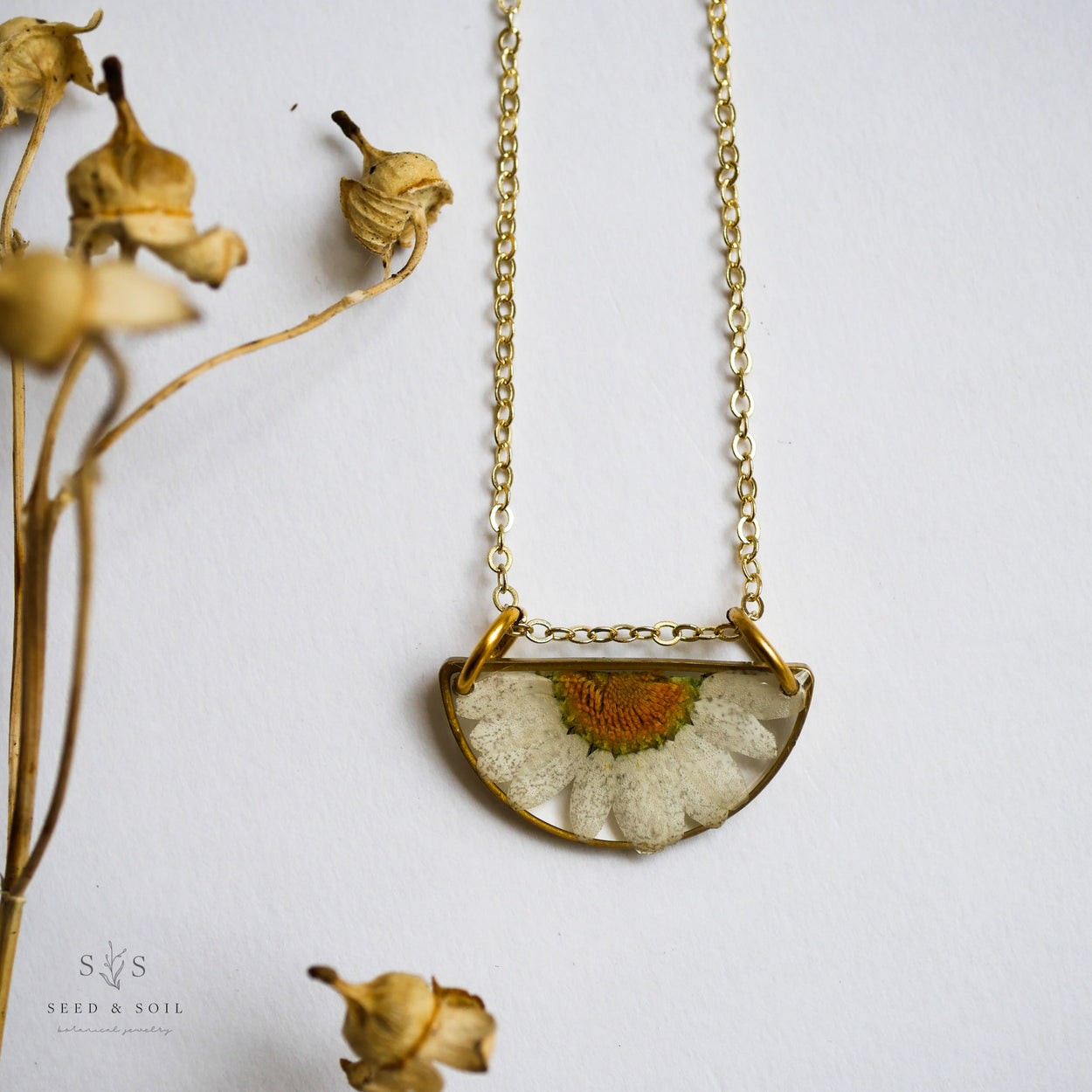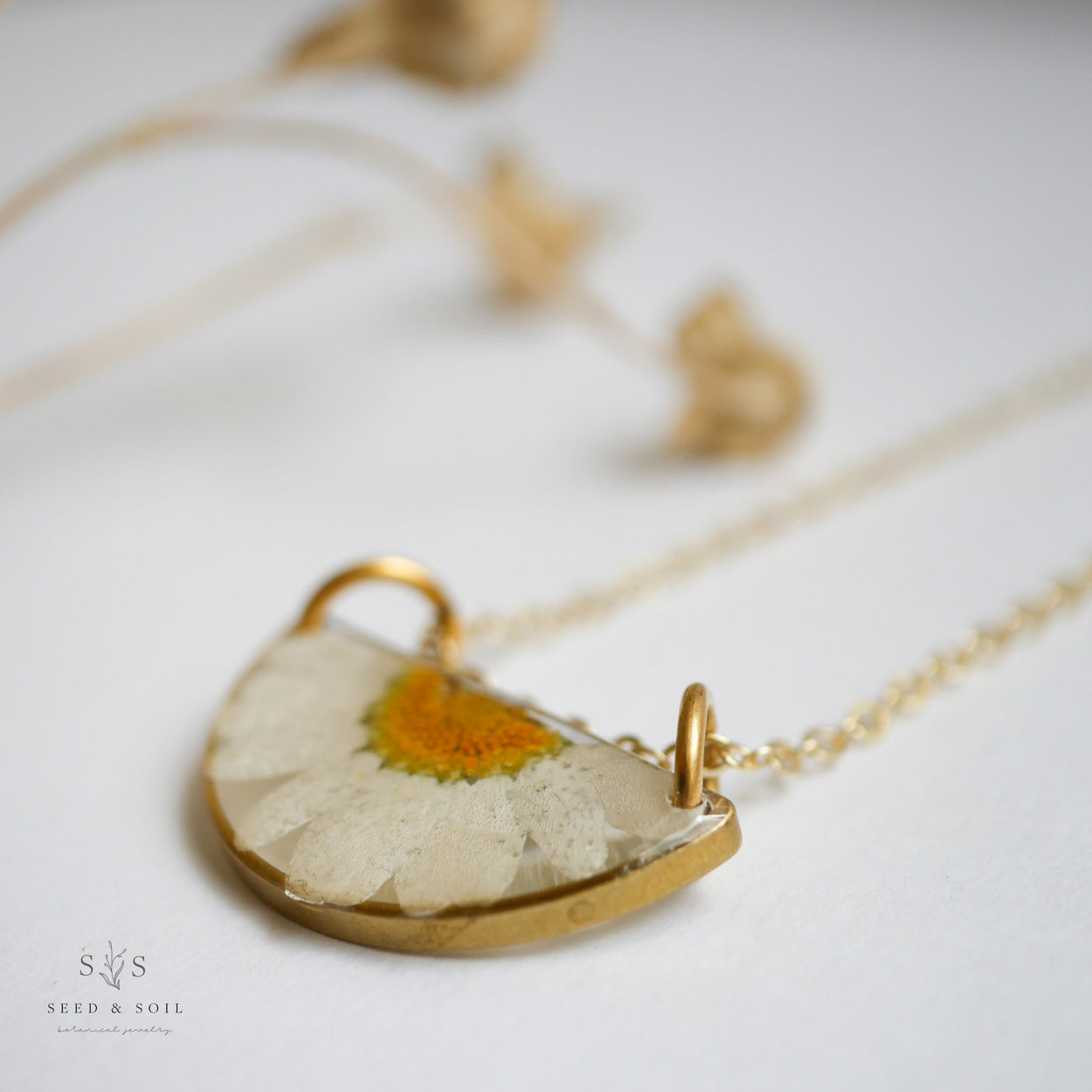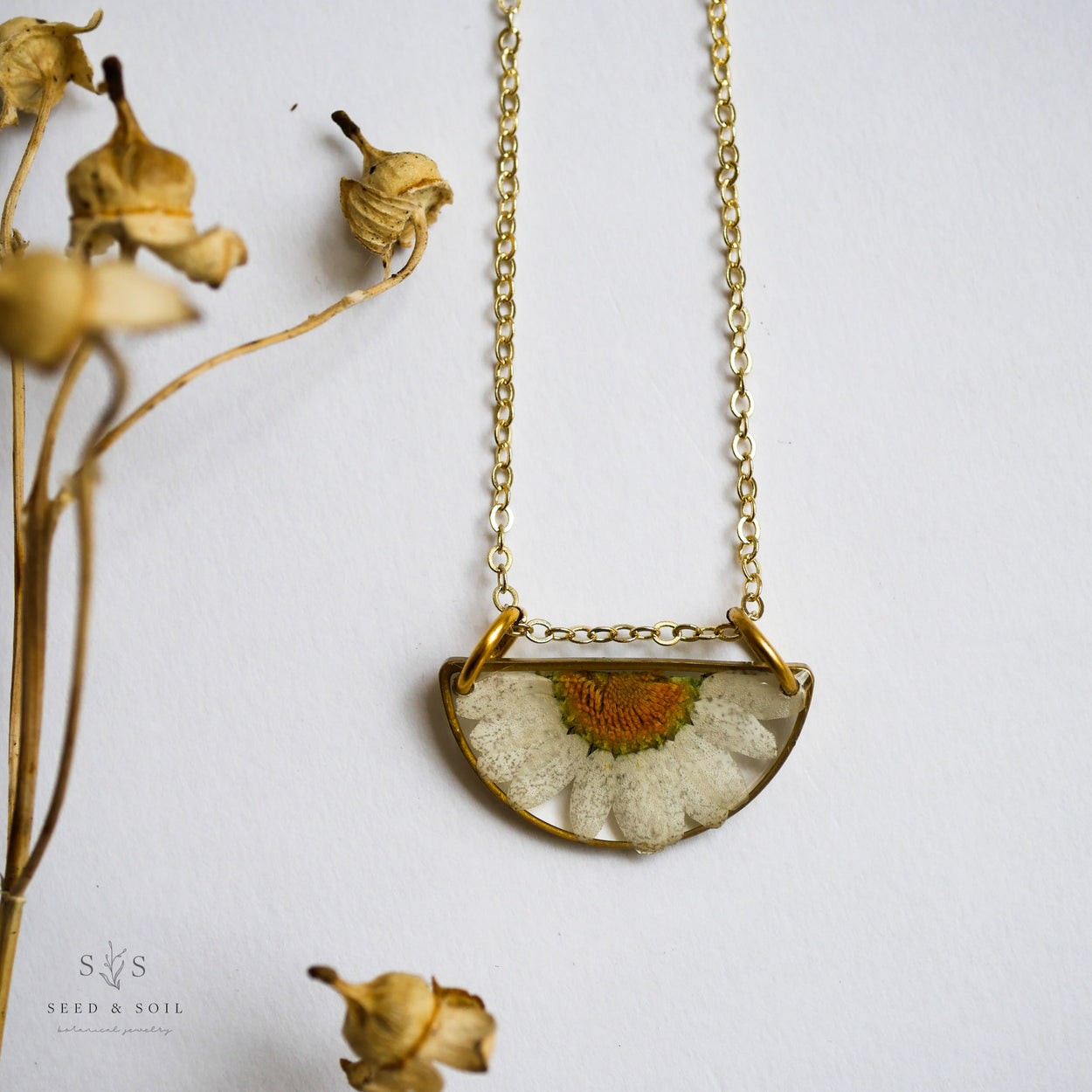 Seed&SoilShop
Luna Necklace
Our Luna necklace is a made from a minimal half moon shape brass frame with a half of a daisy shining down like moon light. 
The Daisy is a symbol of Hope. 🌝
Chain is 24k gold plated over brass. The symbolism of the botanical is printed on a tag included with your jewelry. Ships in a matte black jewelry gift box.