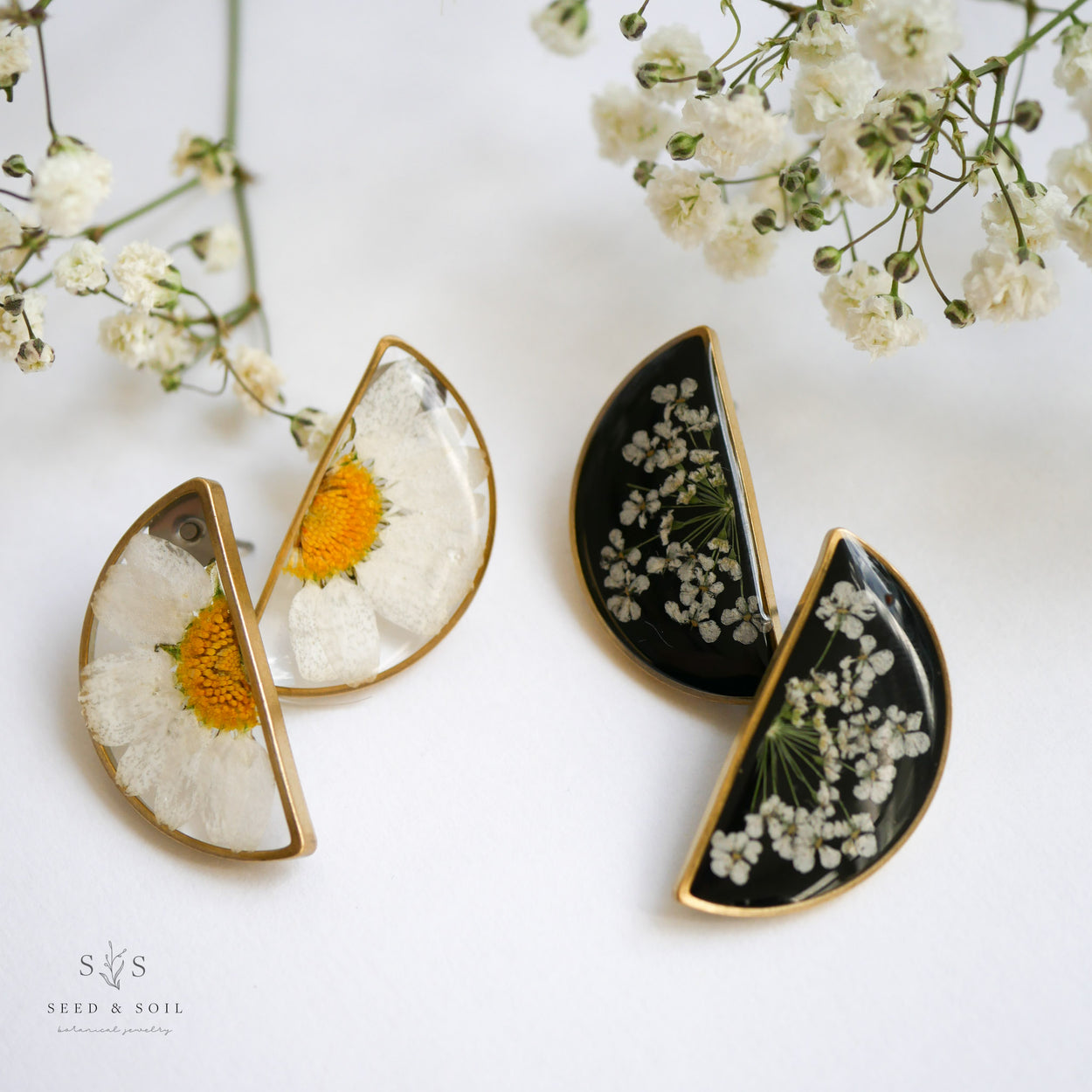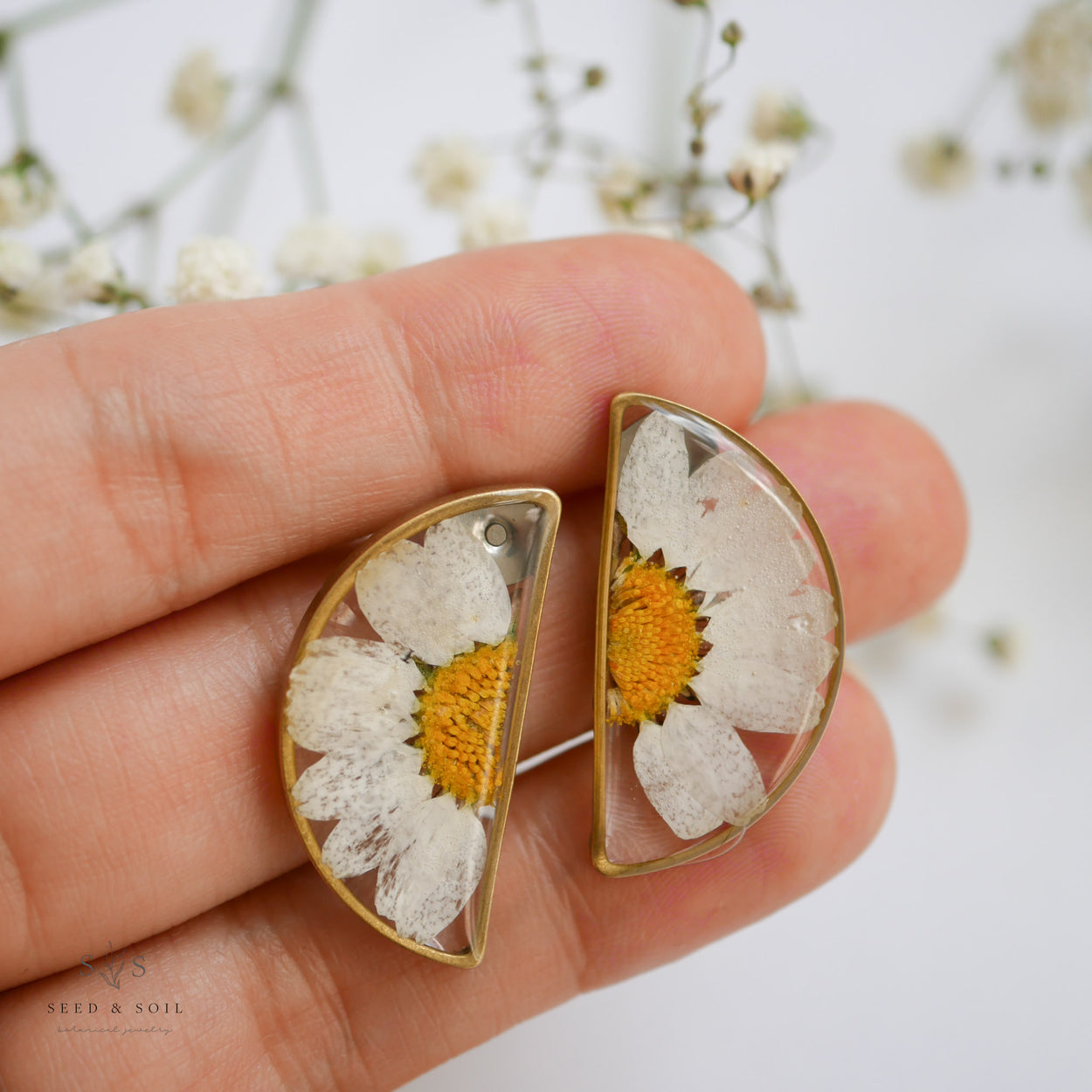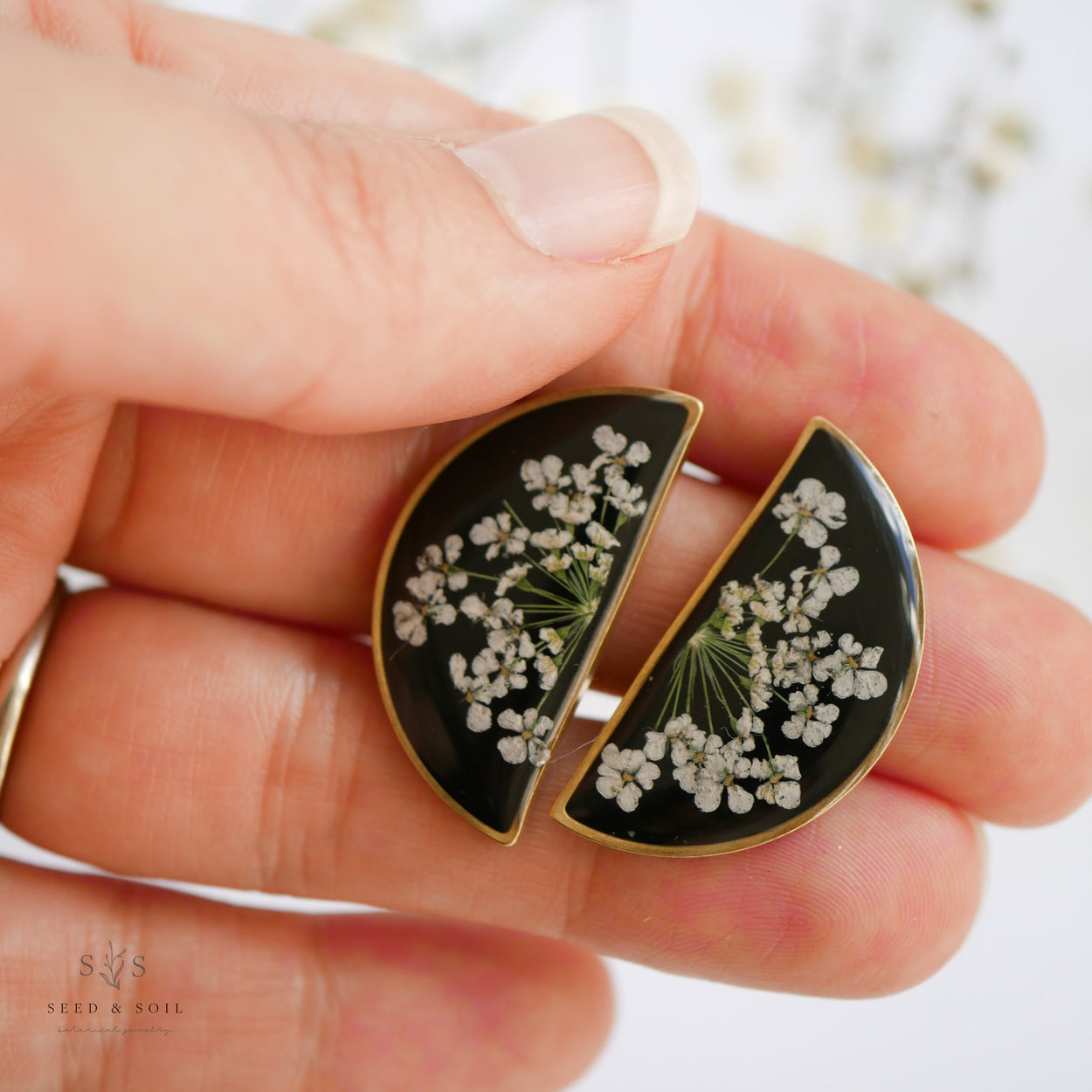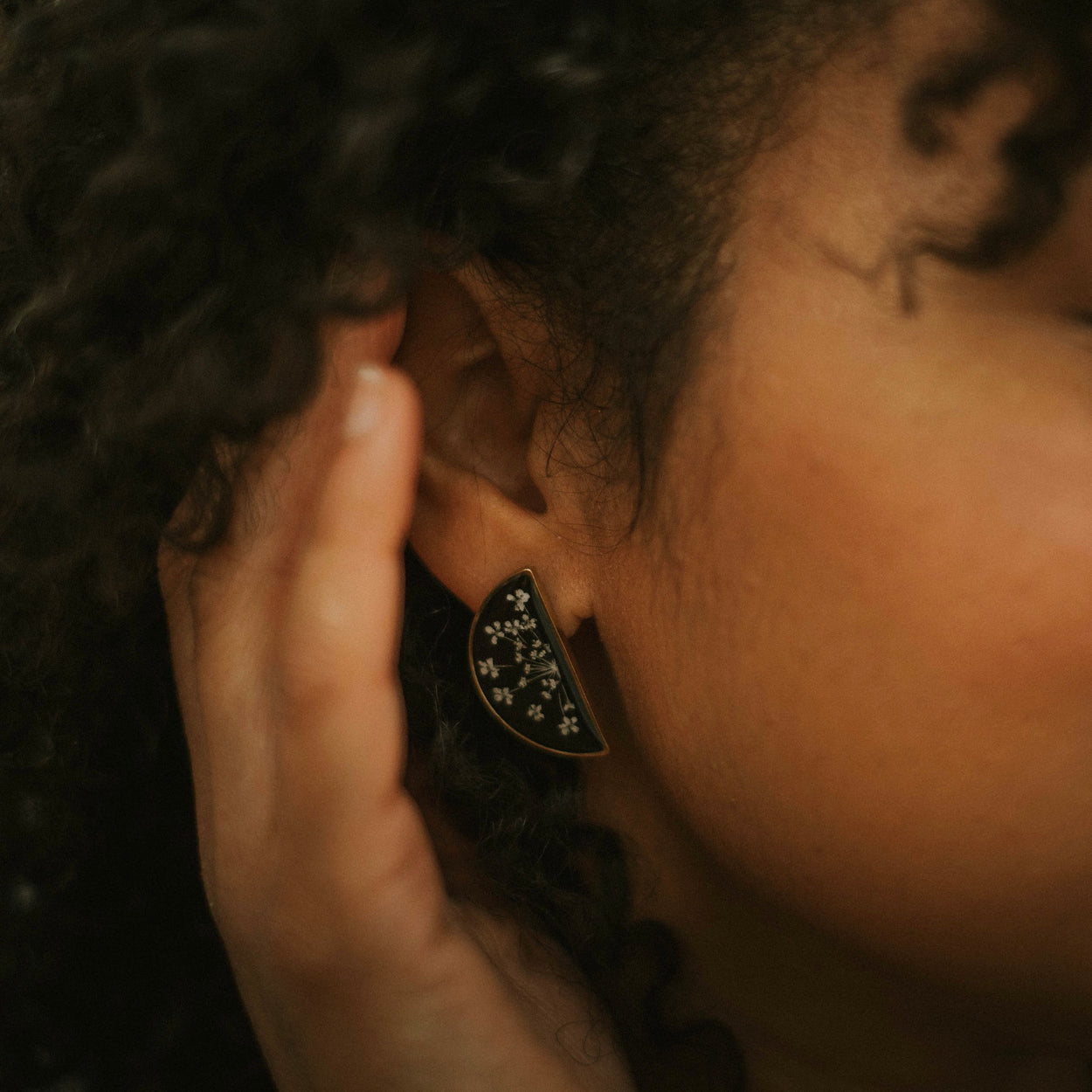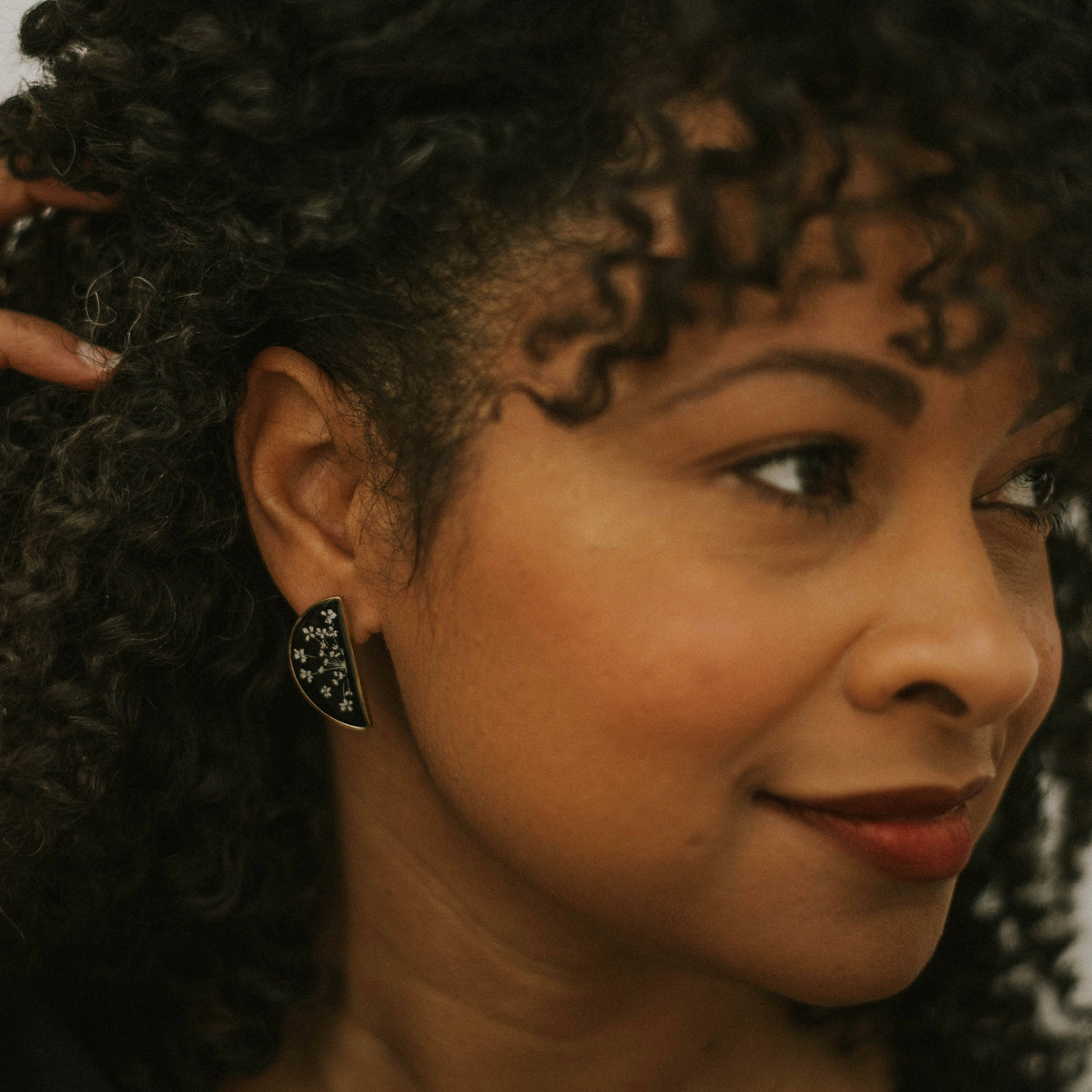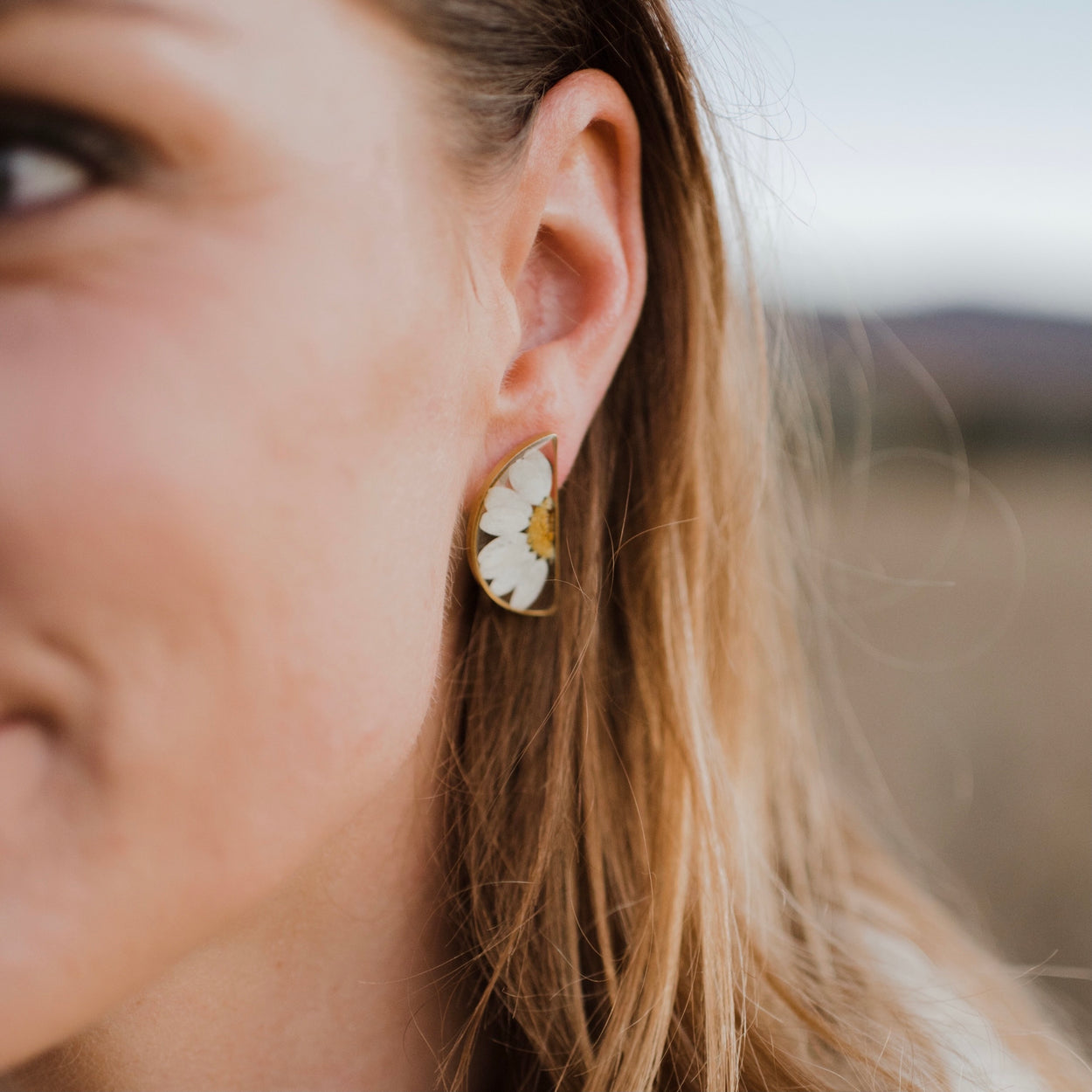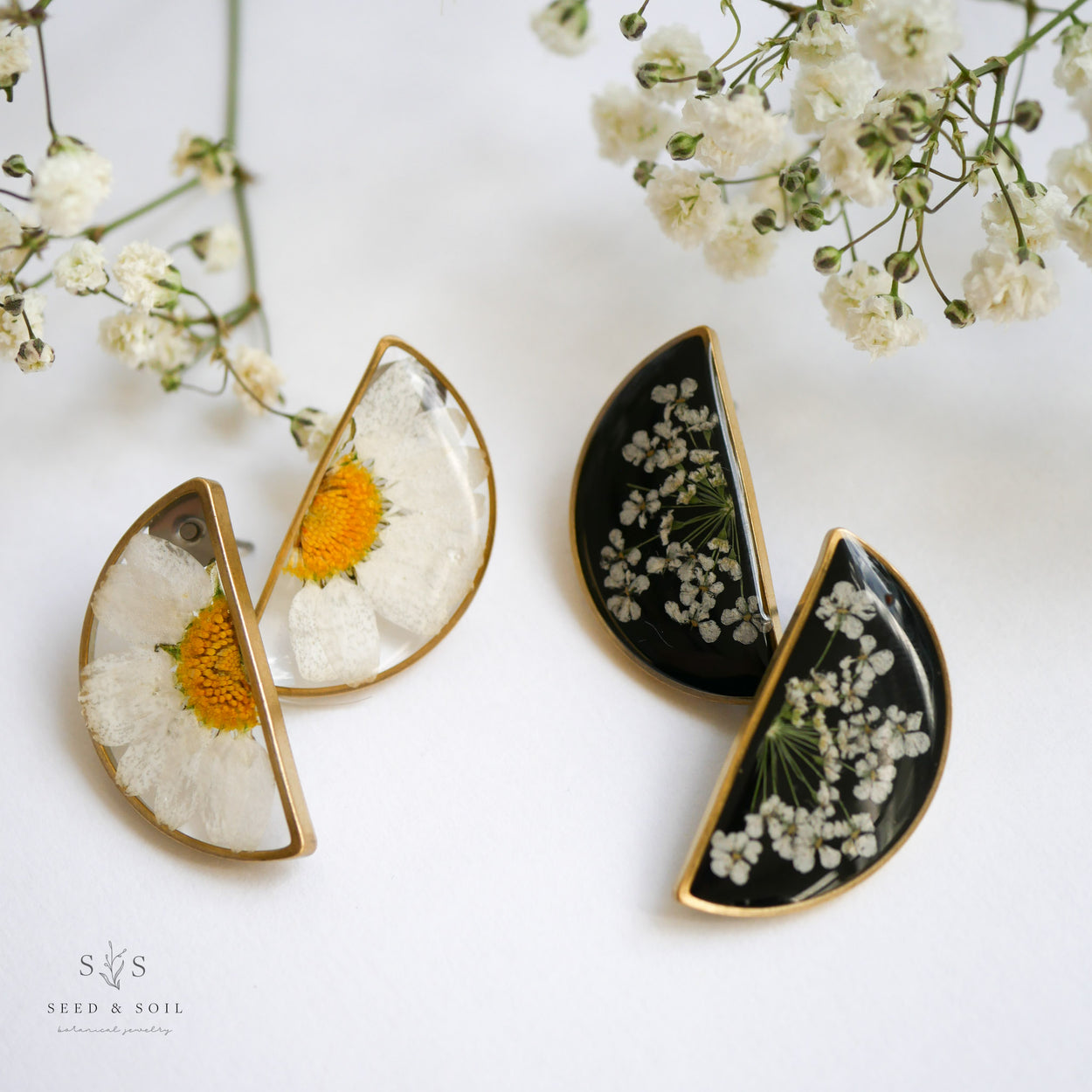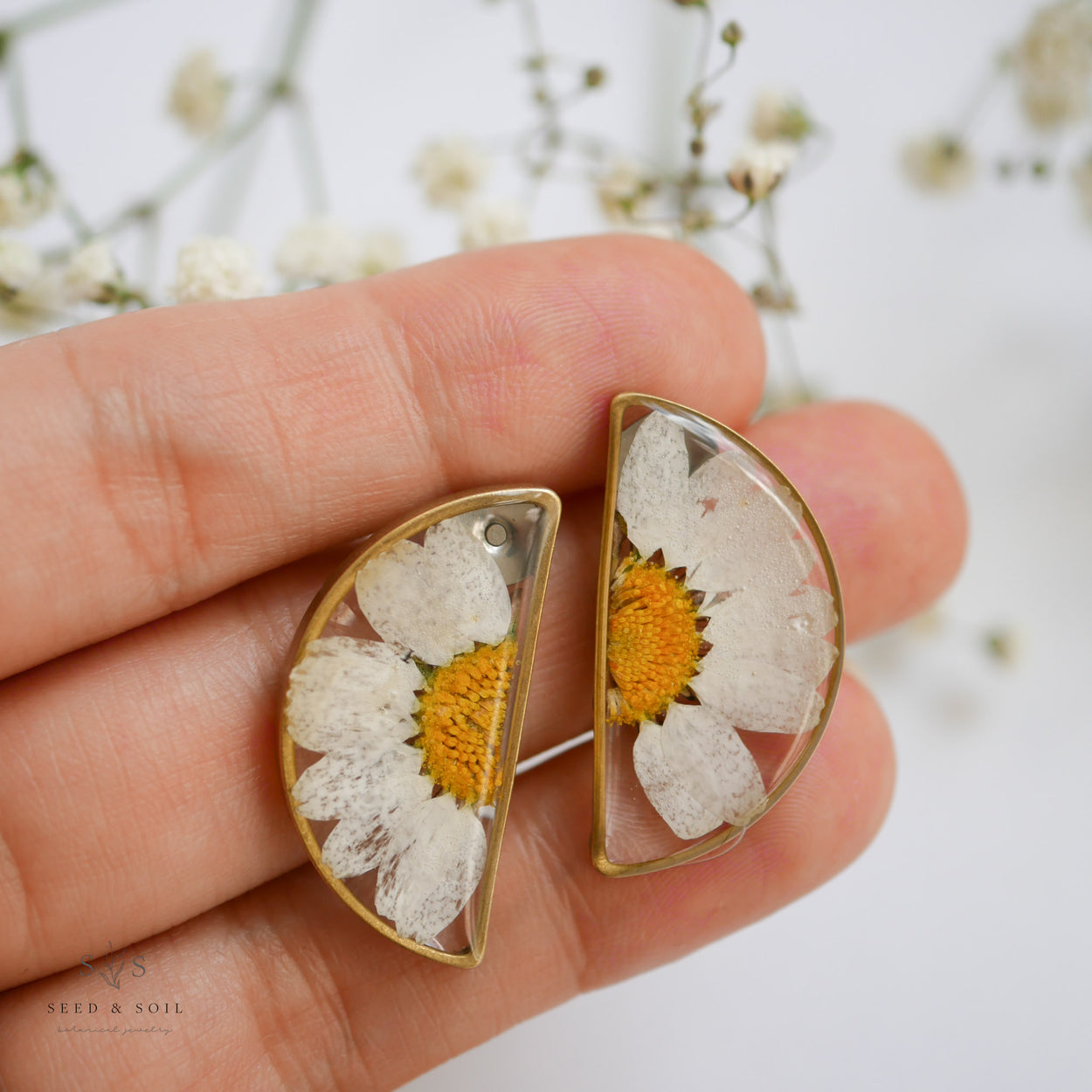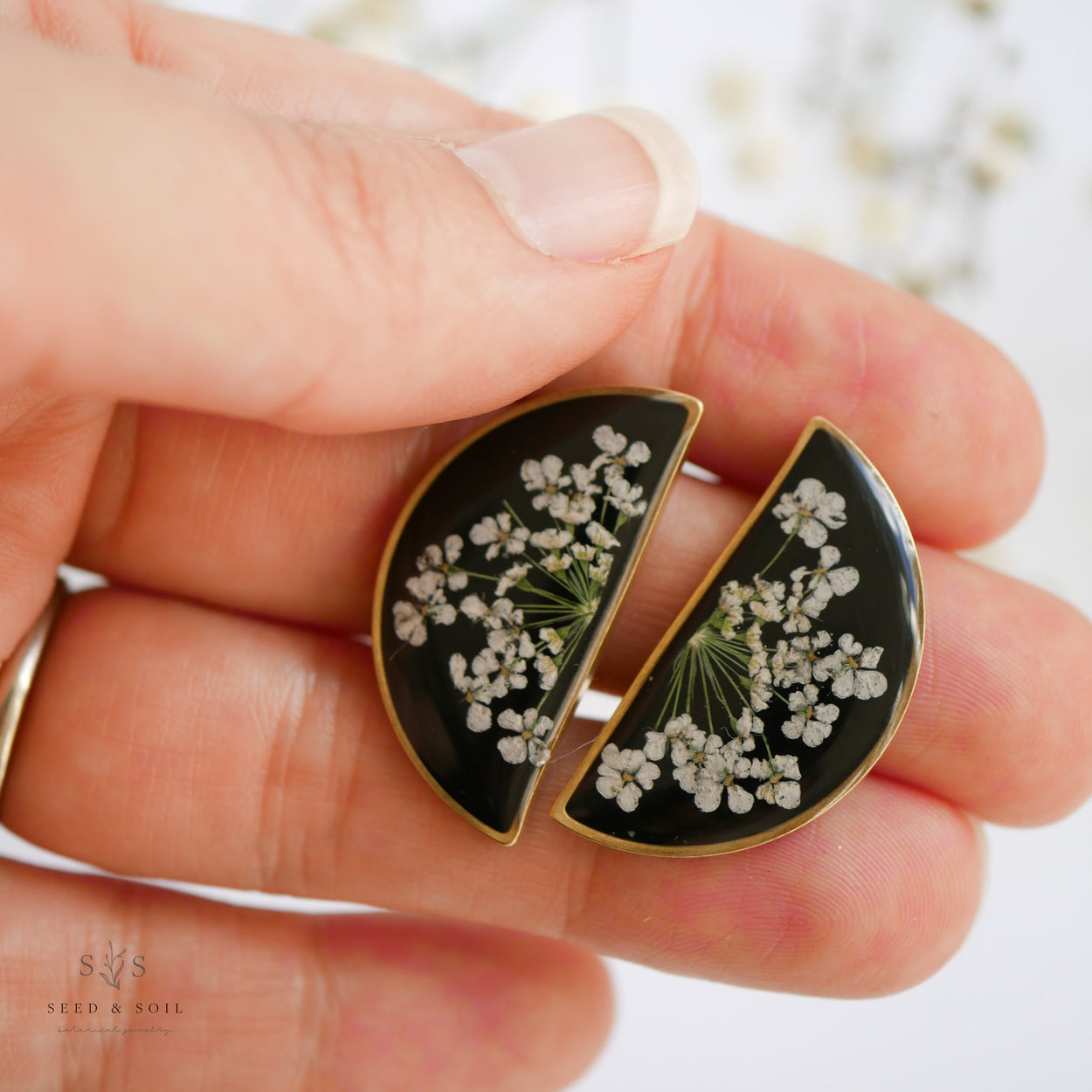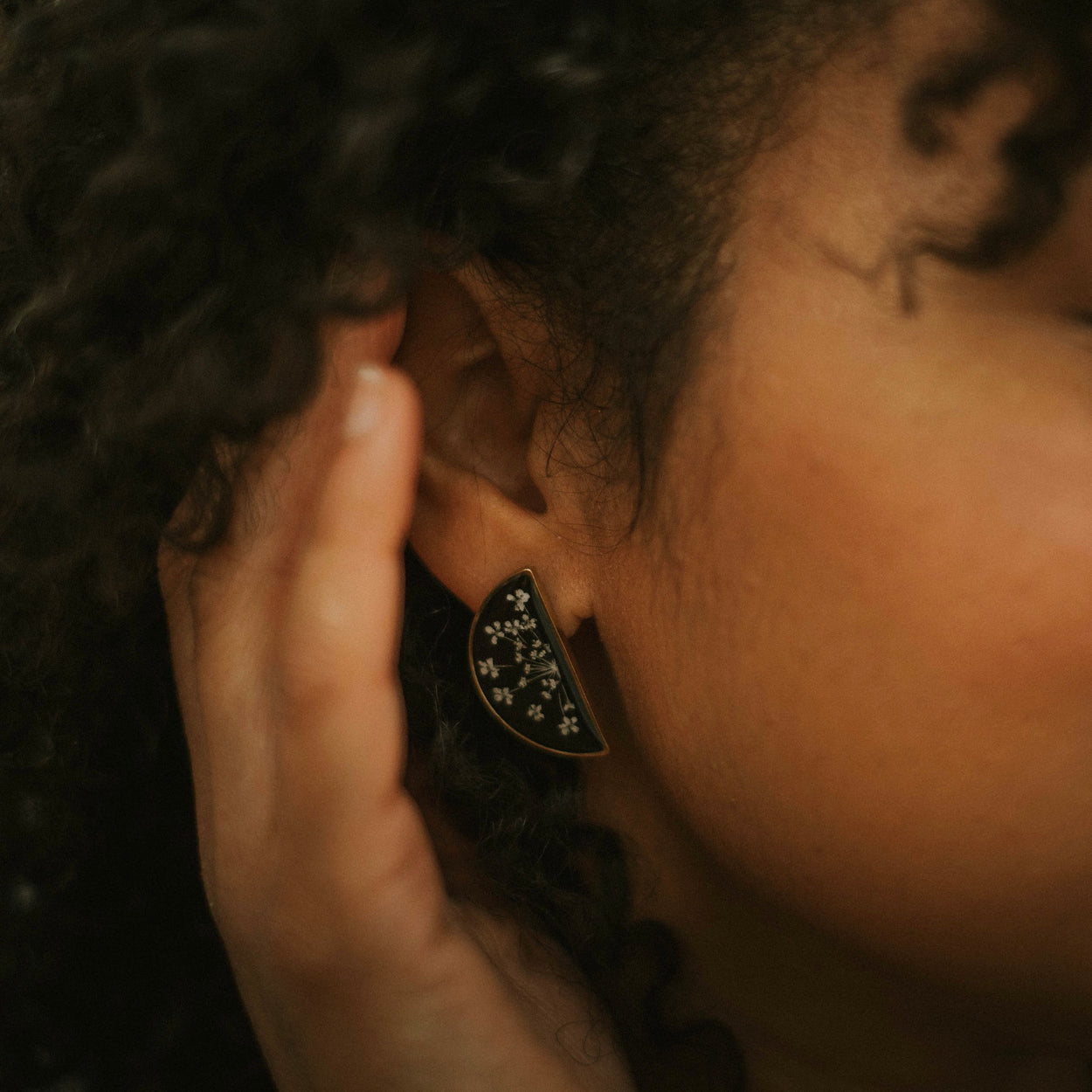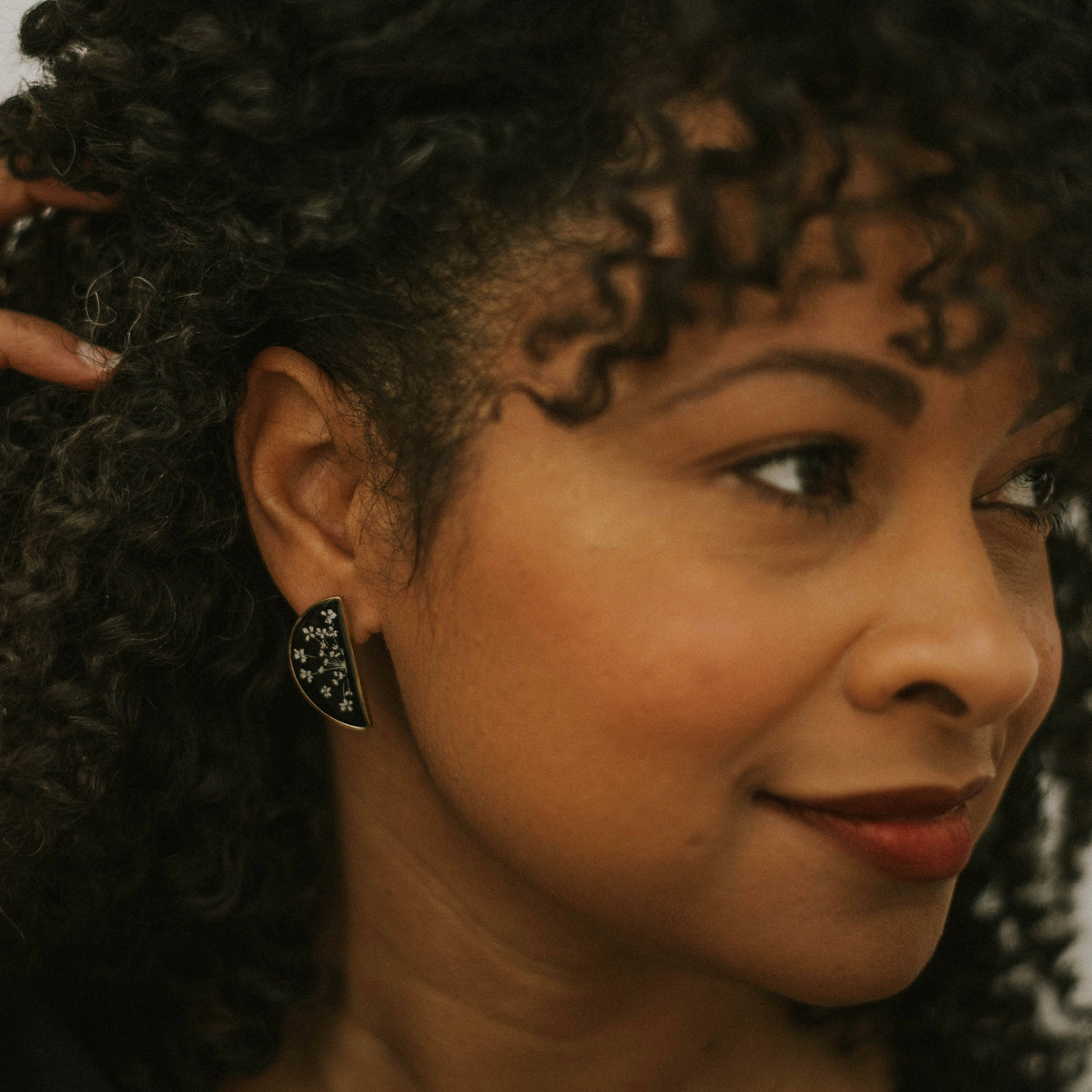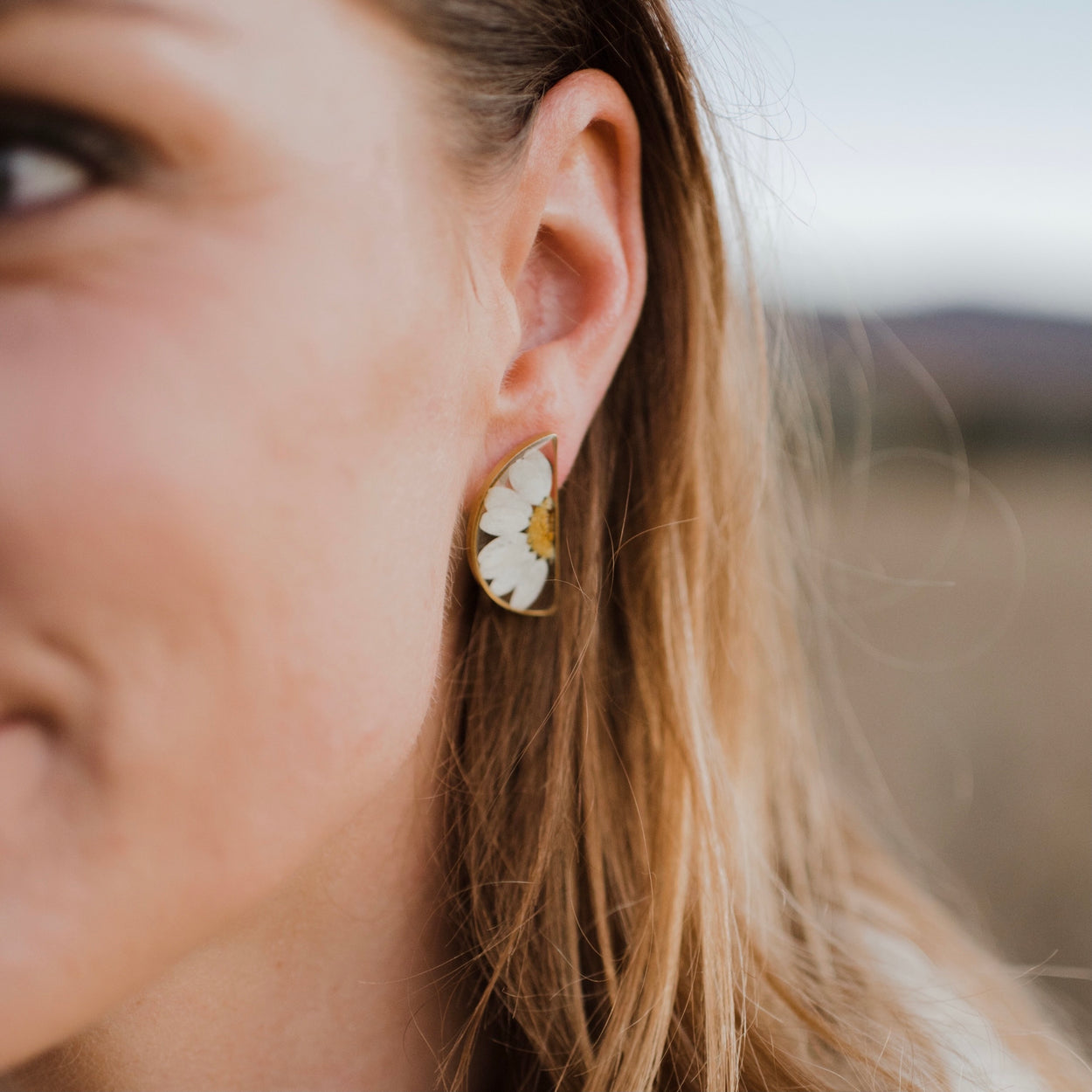 Seed&SoilShop
Split Studs
A single flower cut in half and encased inside of these slim half circle, brass frames. Available in clear with Daisy or black background with Queen Anne's Lace.
The Daisy is a symbol of hope. 
Queen Anne's Lace is a symbol of sanctuary.
Finished with surgical grade stainless steel posts. Shipped in jewelry gift box. The symbolism is printed on a tag included with your jewelry.