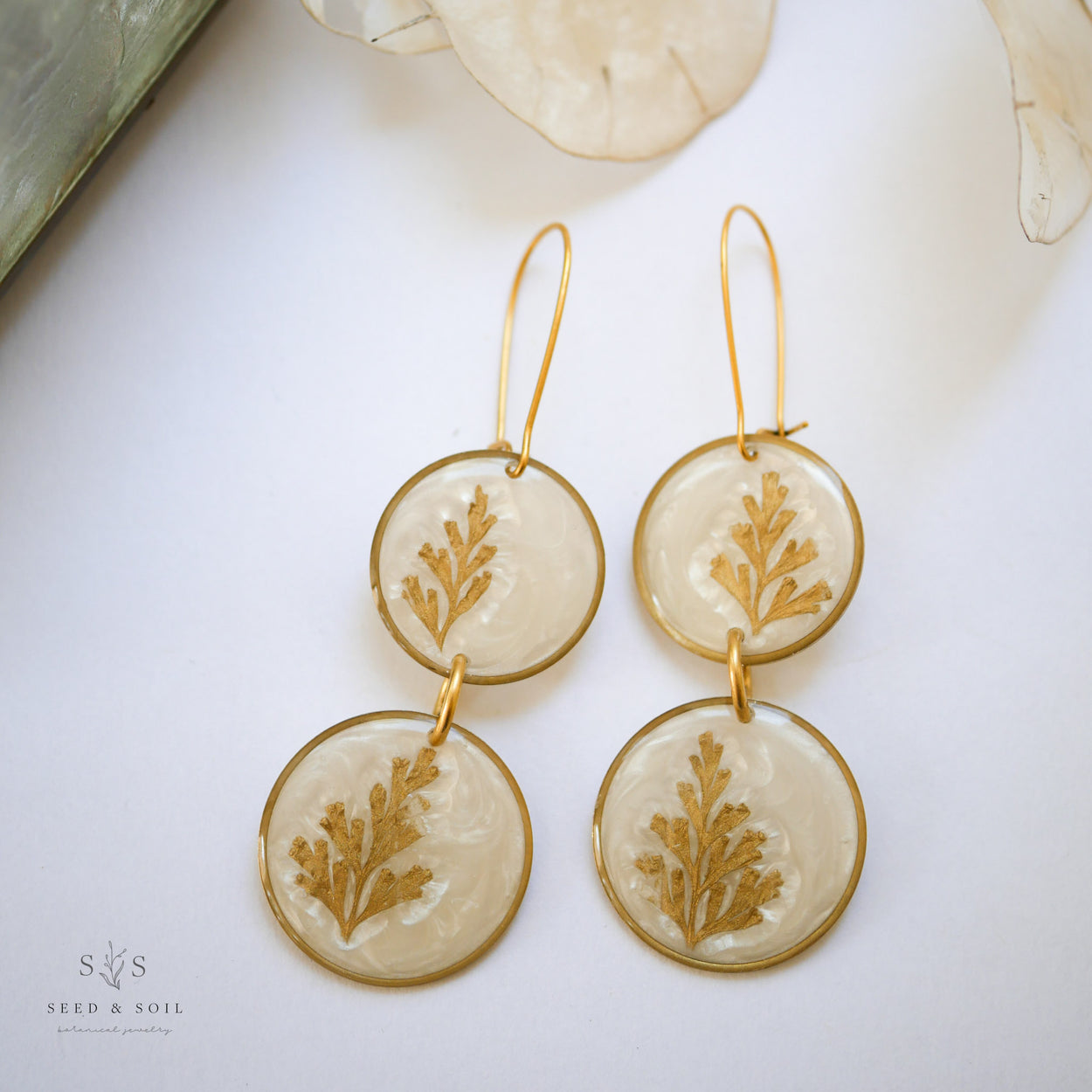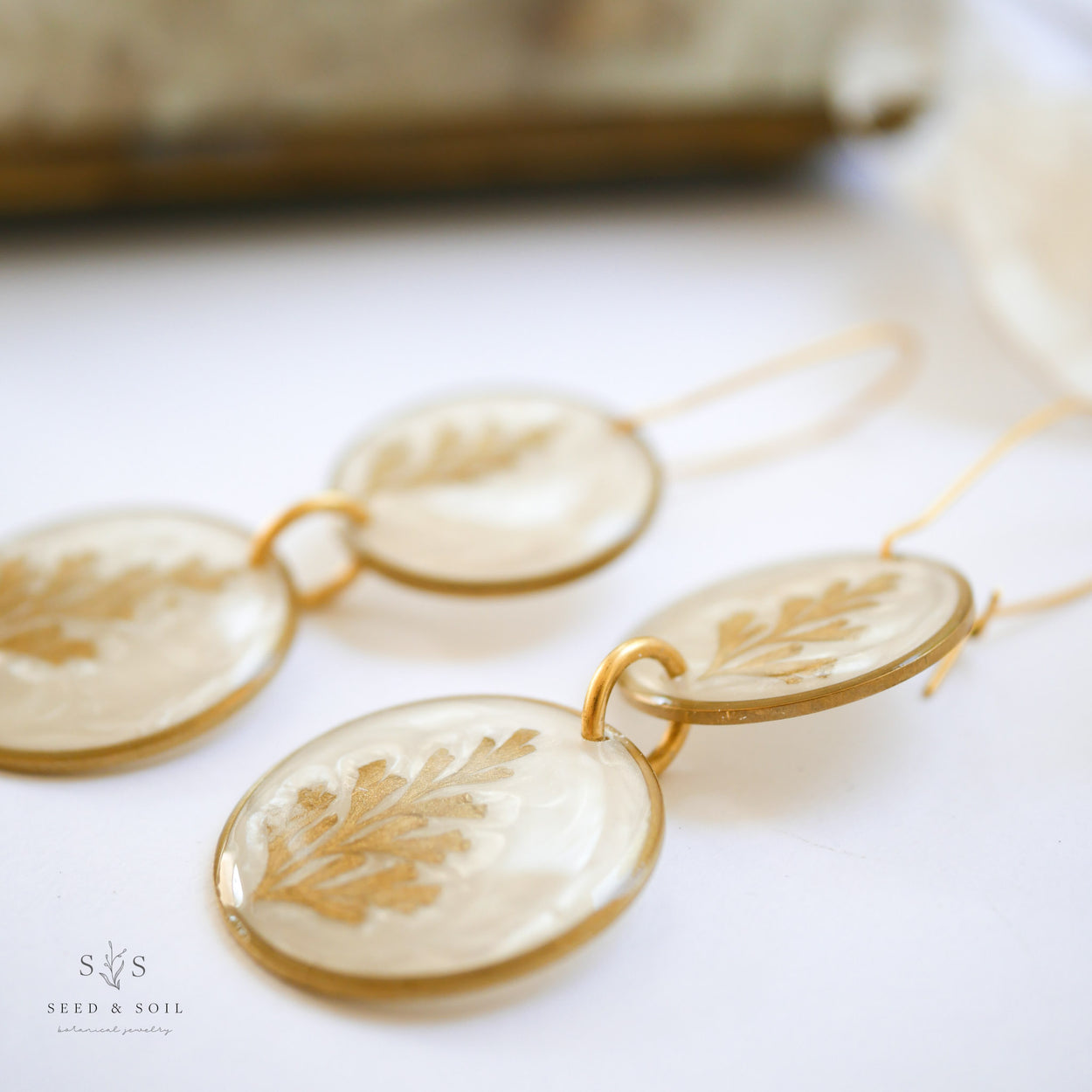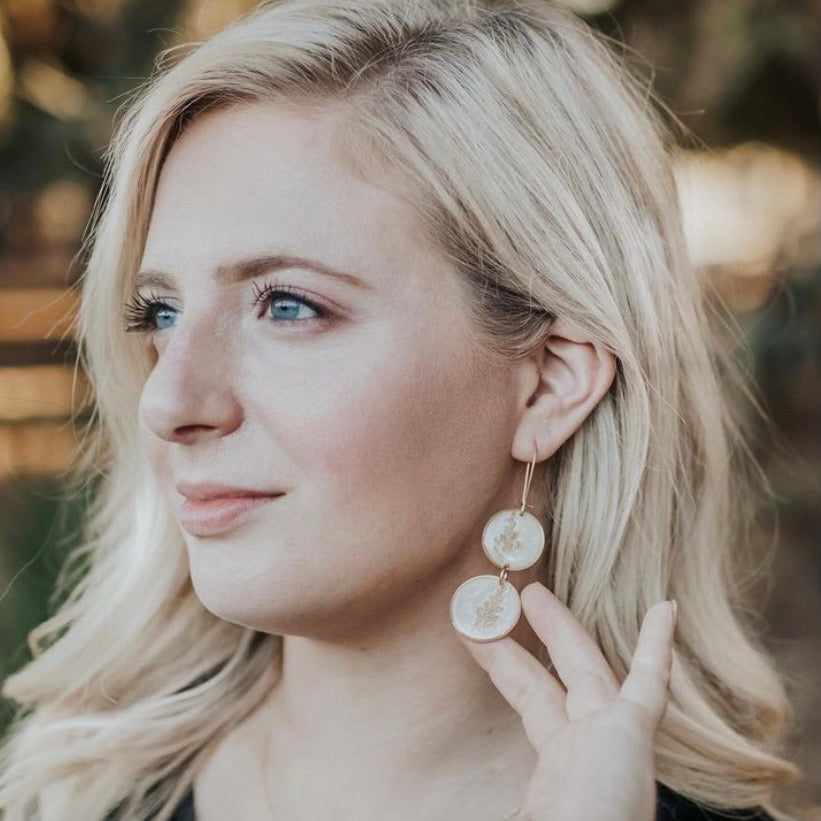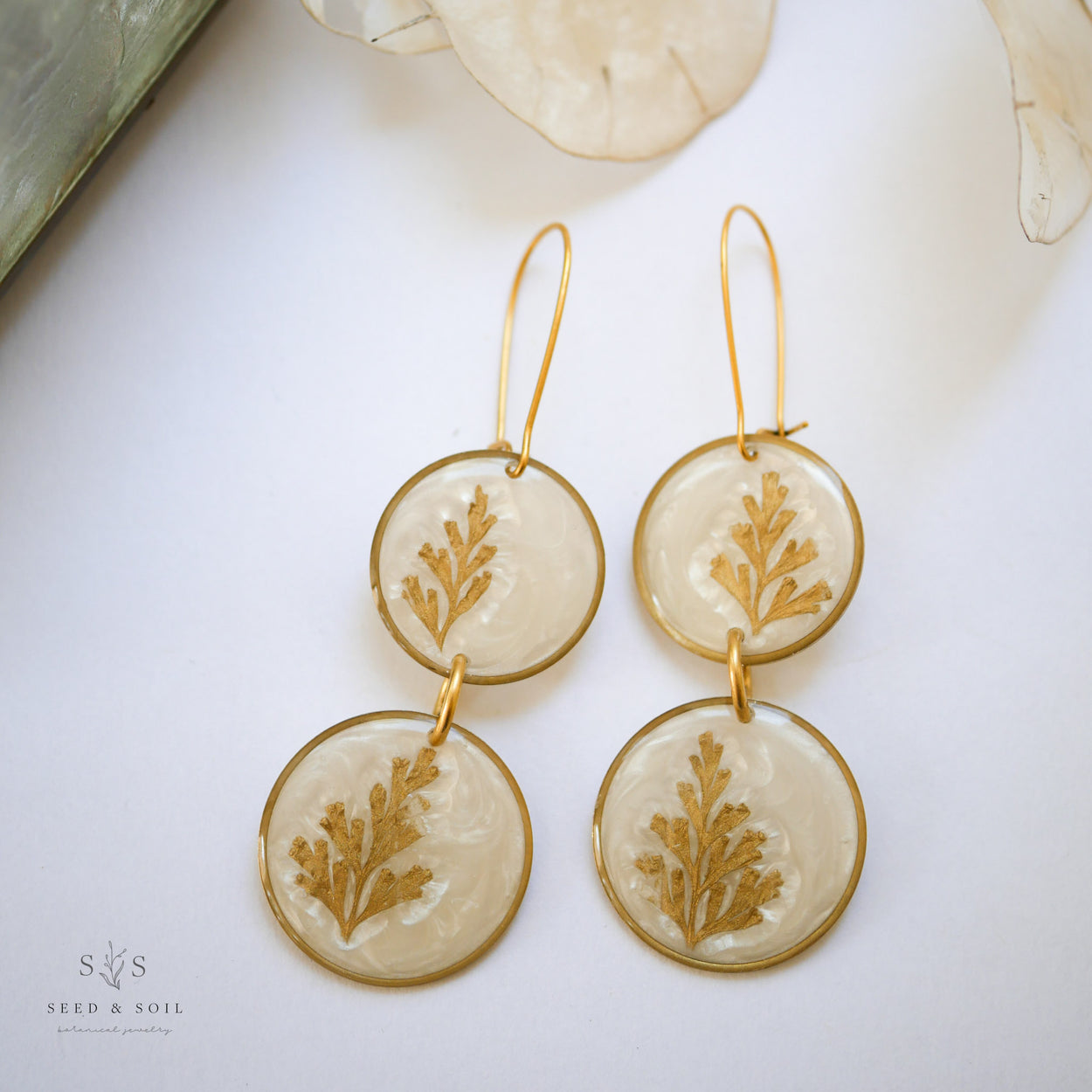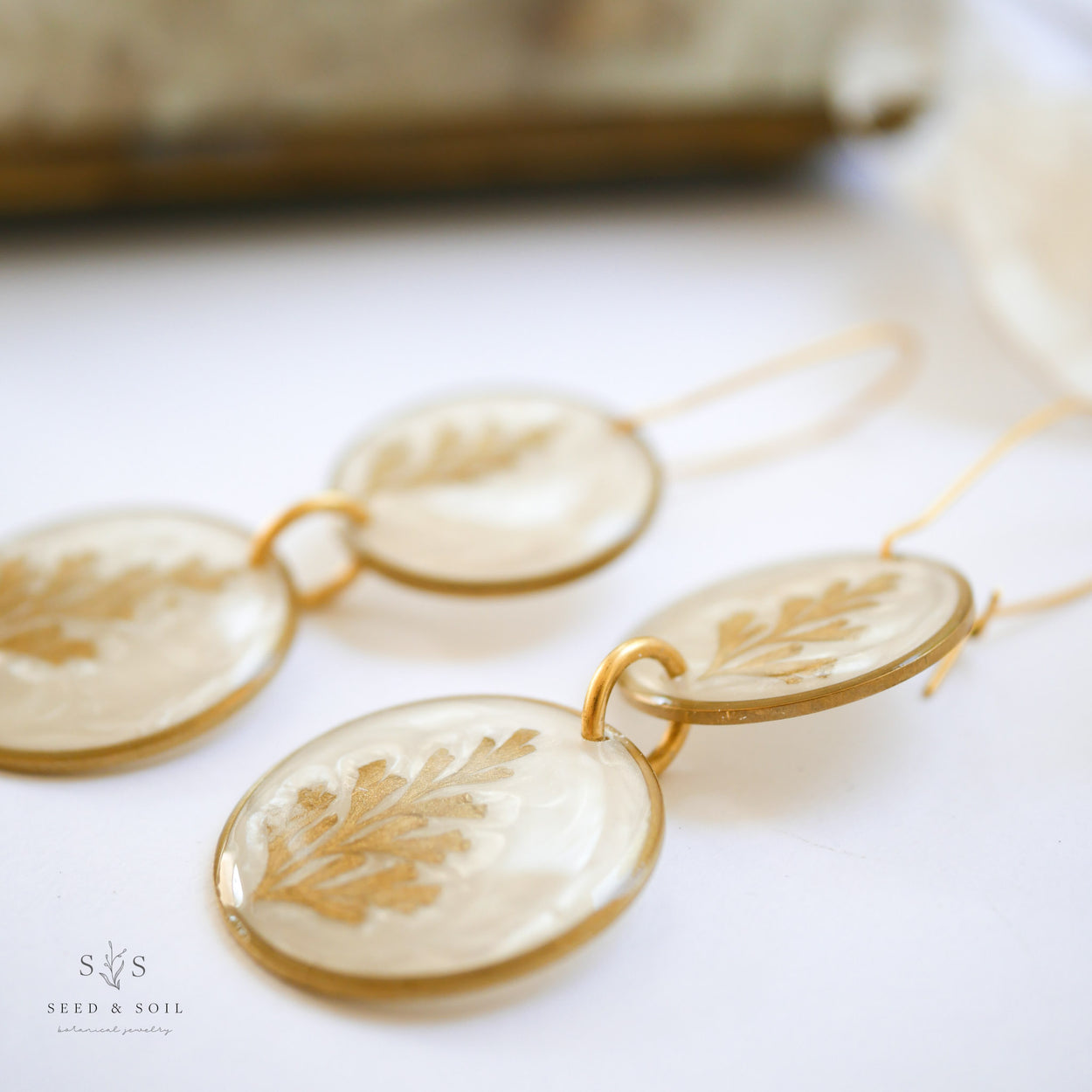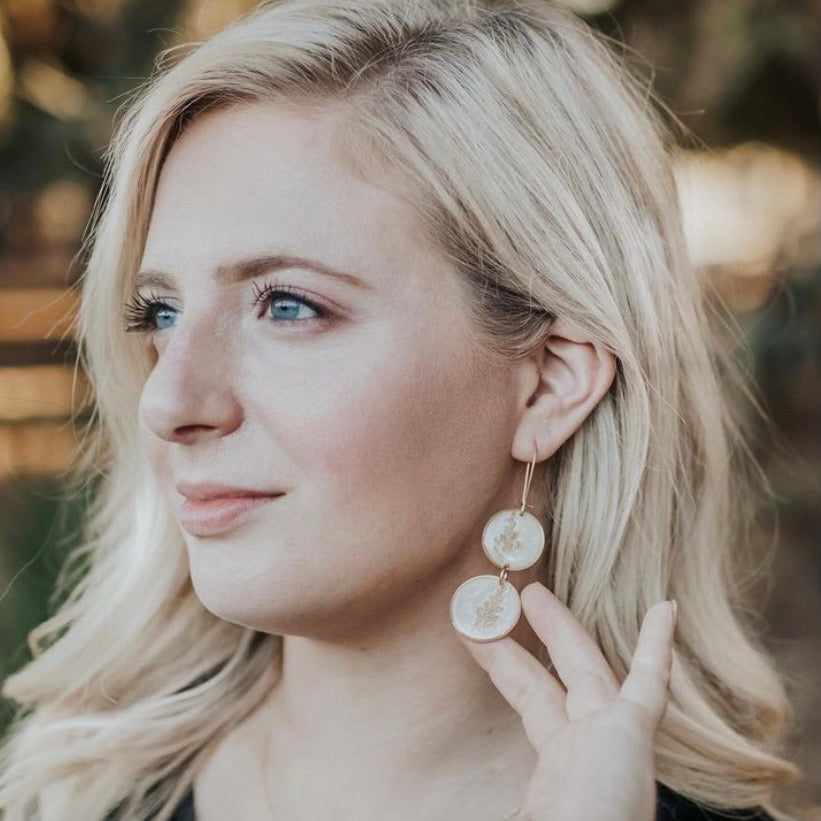 Seed&SoilShop
Midas Boho Babe Earrings
These earrings blend modern shapes with the vintage/elegant combo of pearly opalescent/gold and they are super lightweight so you can wear them all day without a second thought. Each round frame contains a real gilded golden fern. 
The Fern is a symbol of sincerity. 
Circles measure 3/4" and 1" round. Finished with a gold plated kidney shaped ear hook.
Ships in a jewelry gift box, the symbolism is printed on a tag included with your jewelry. All materials are nickel and lead free.