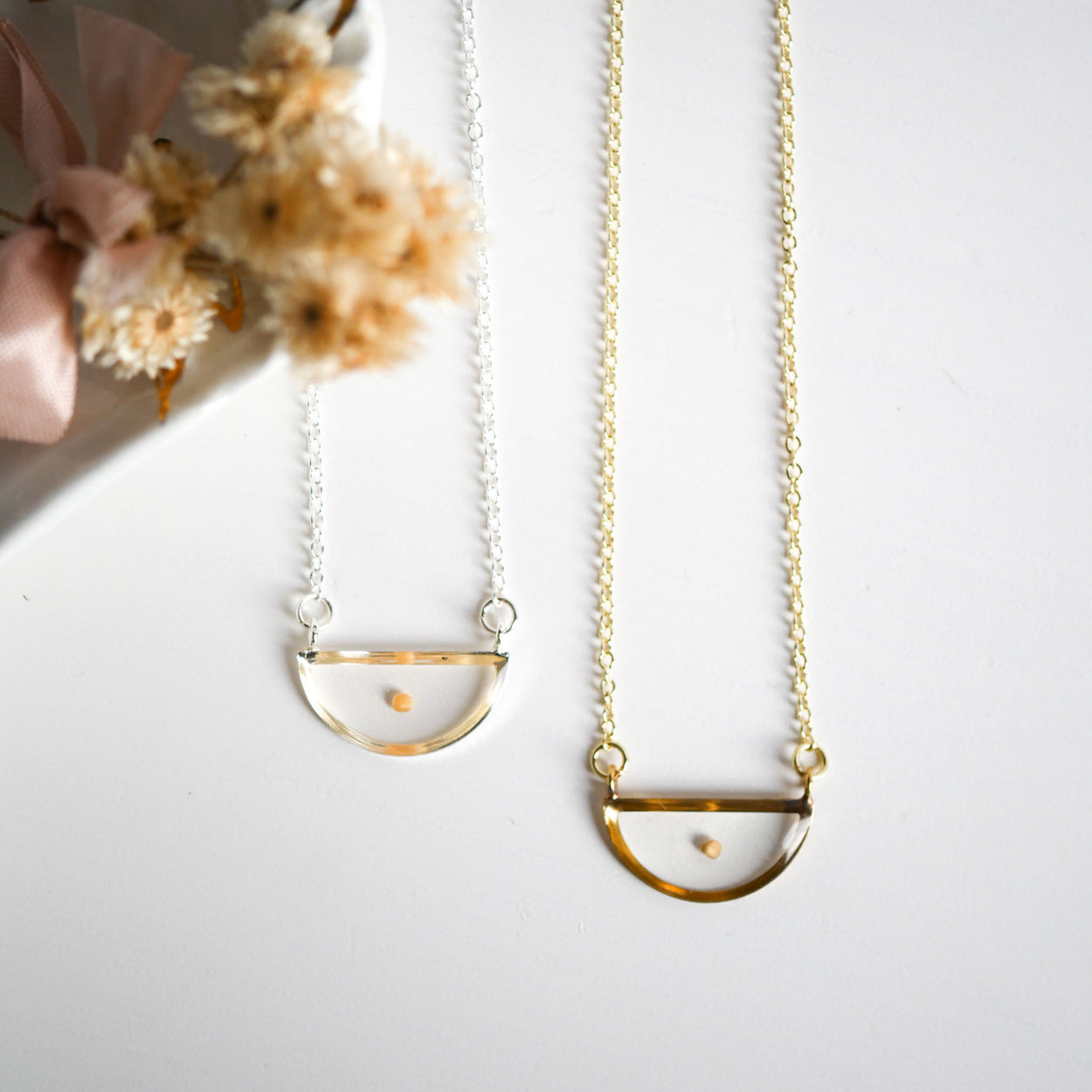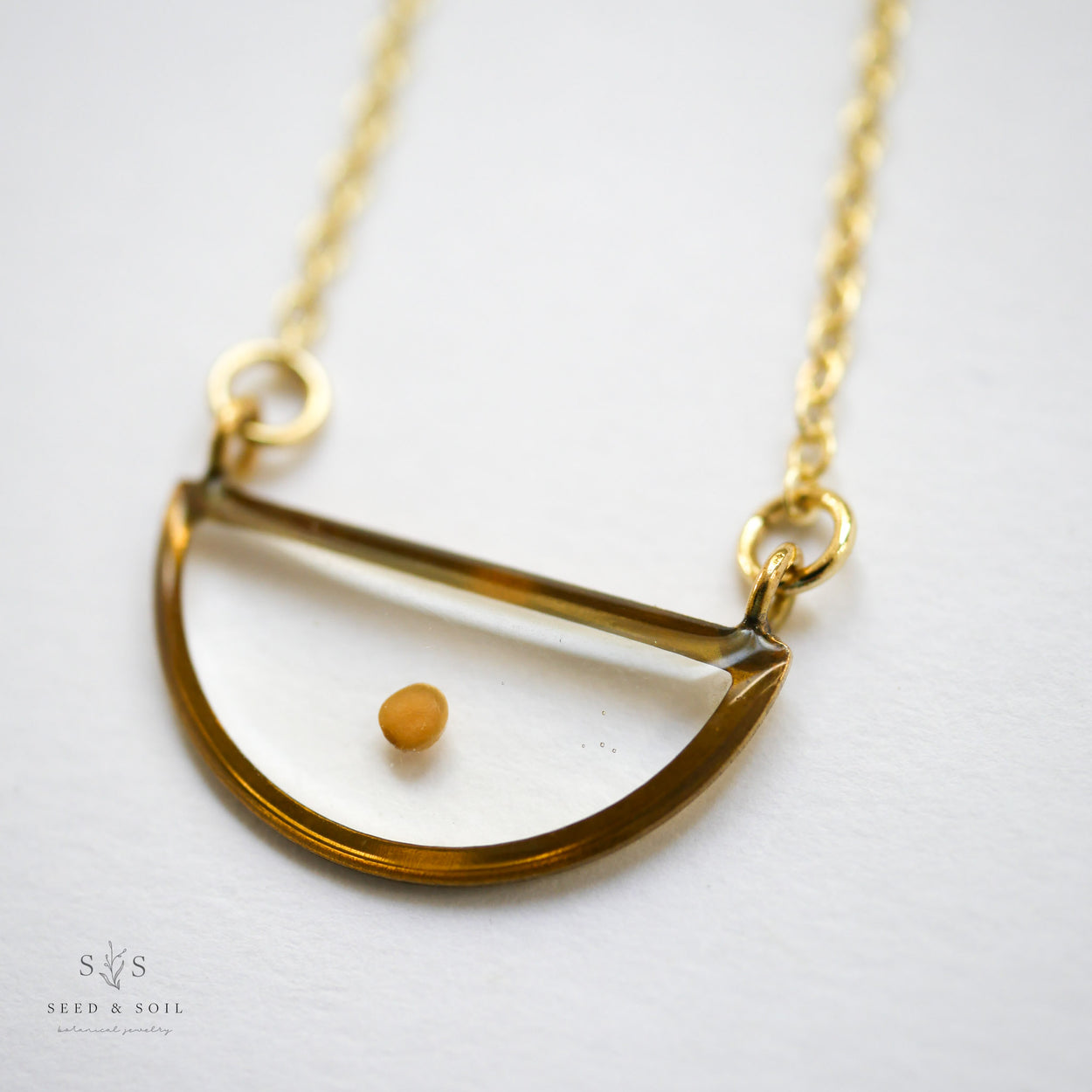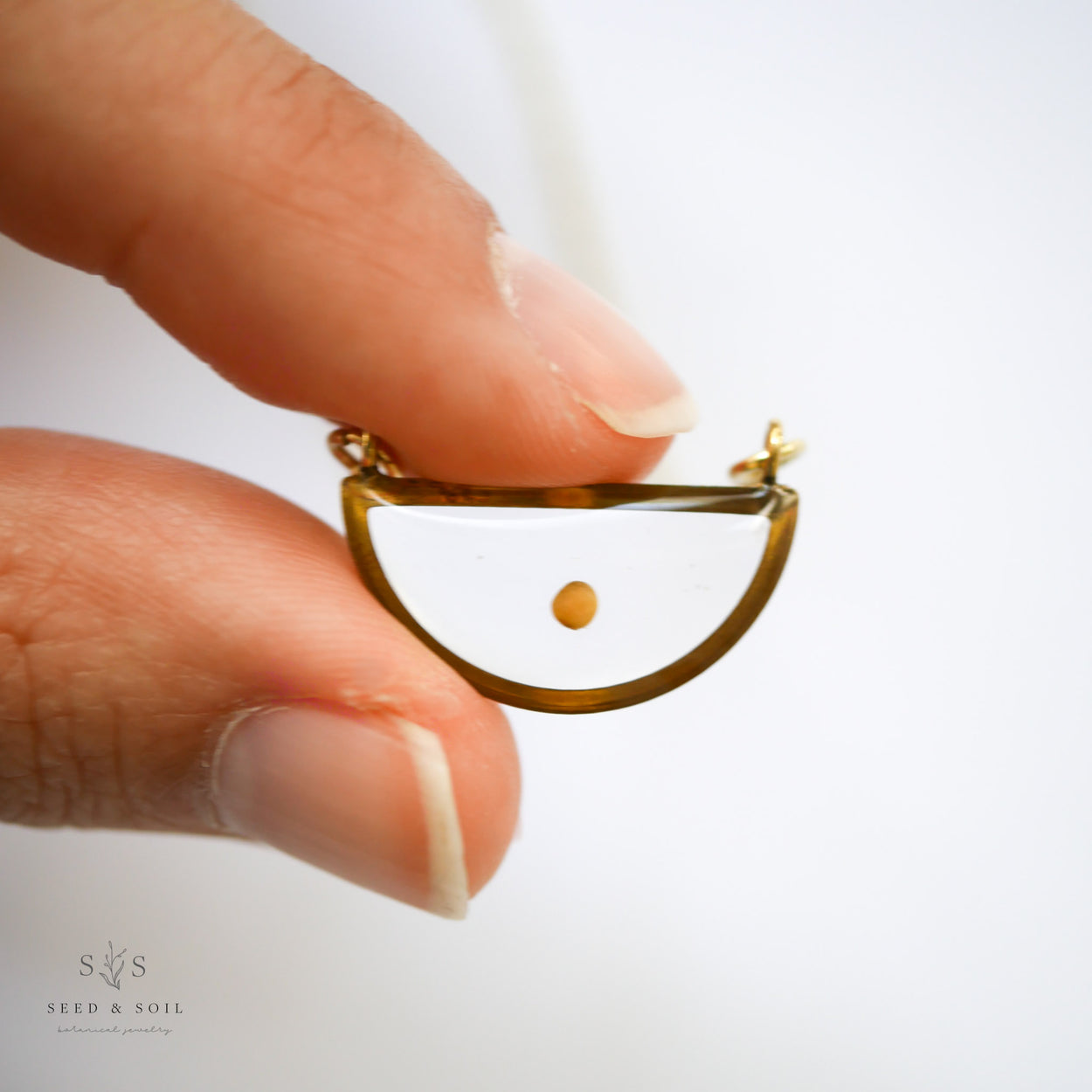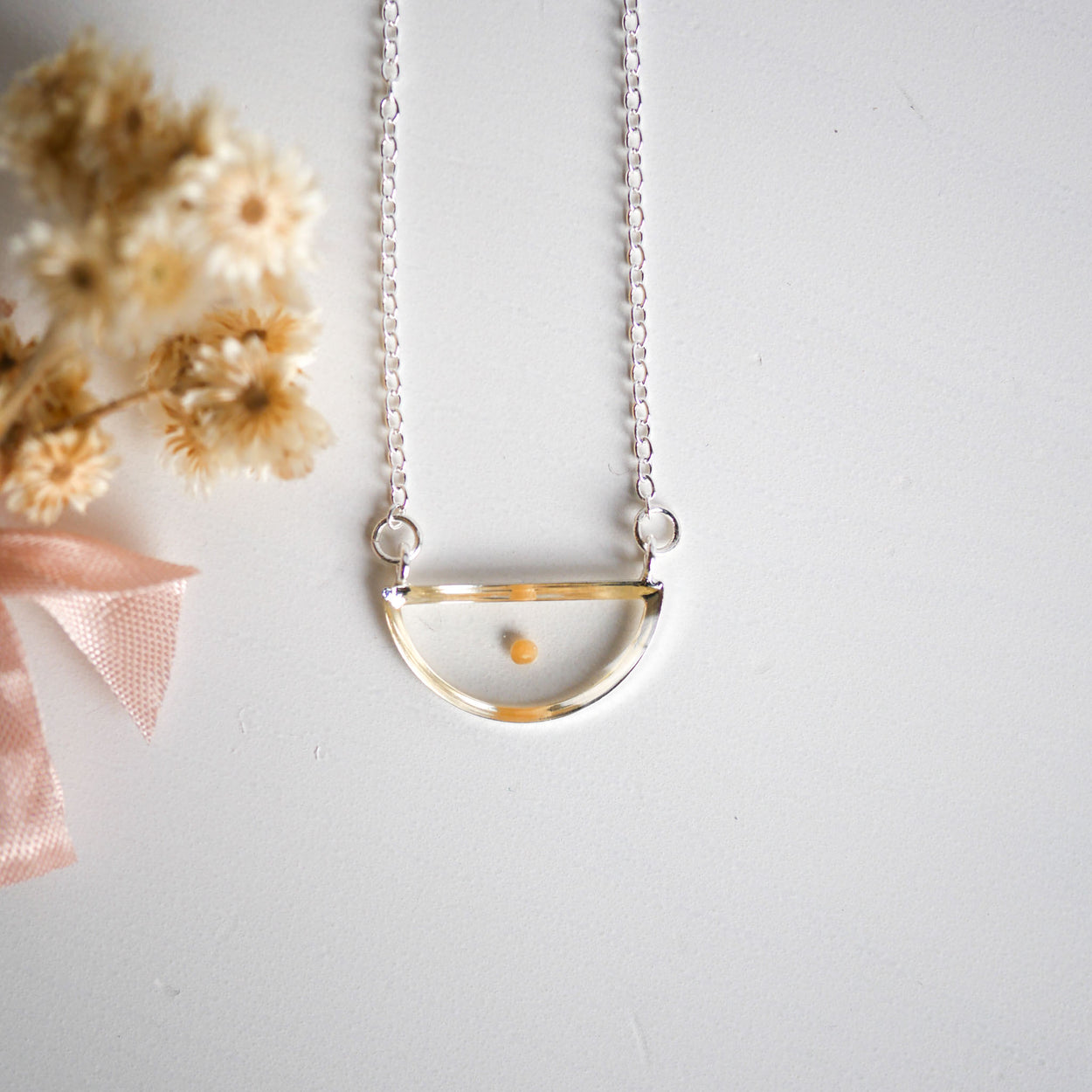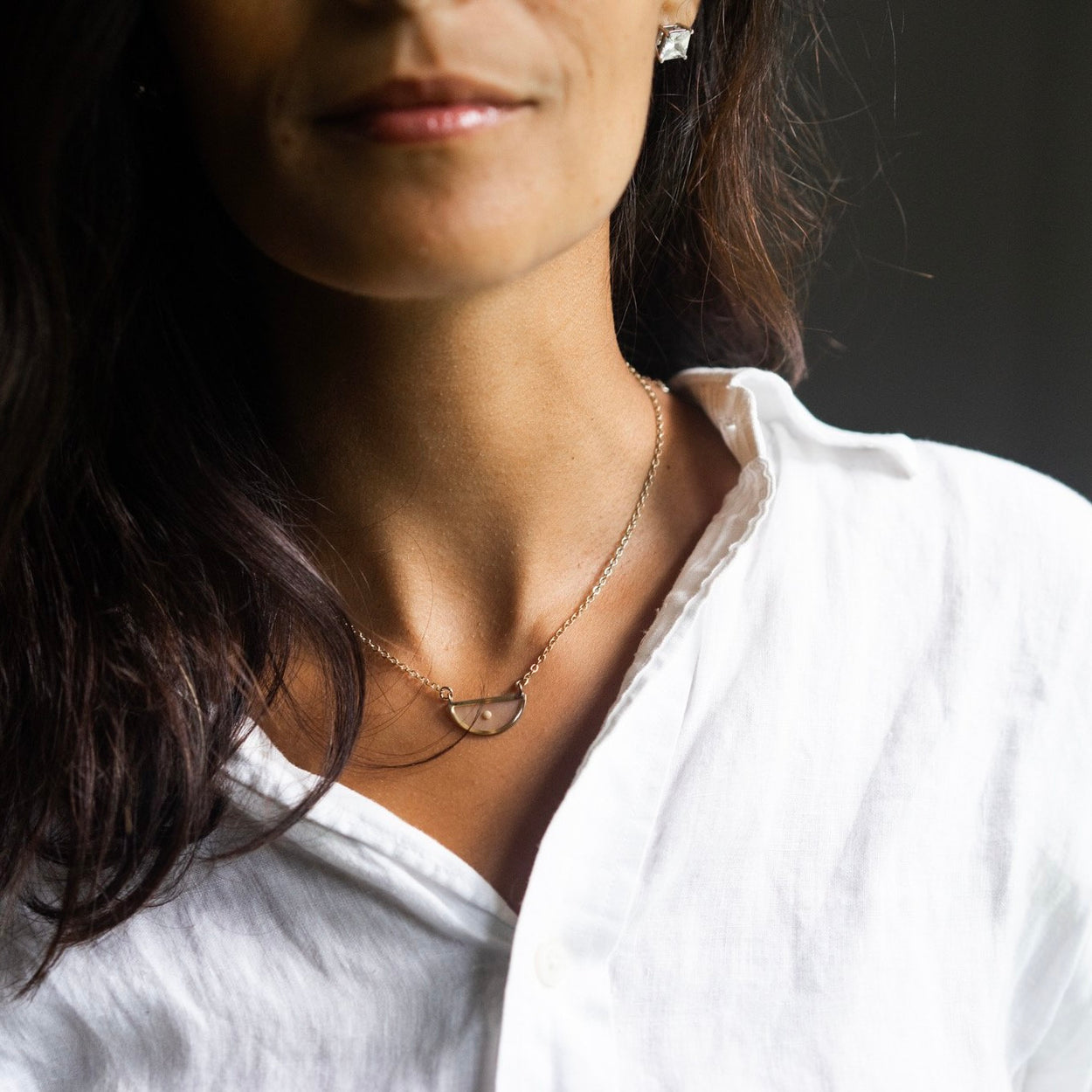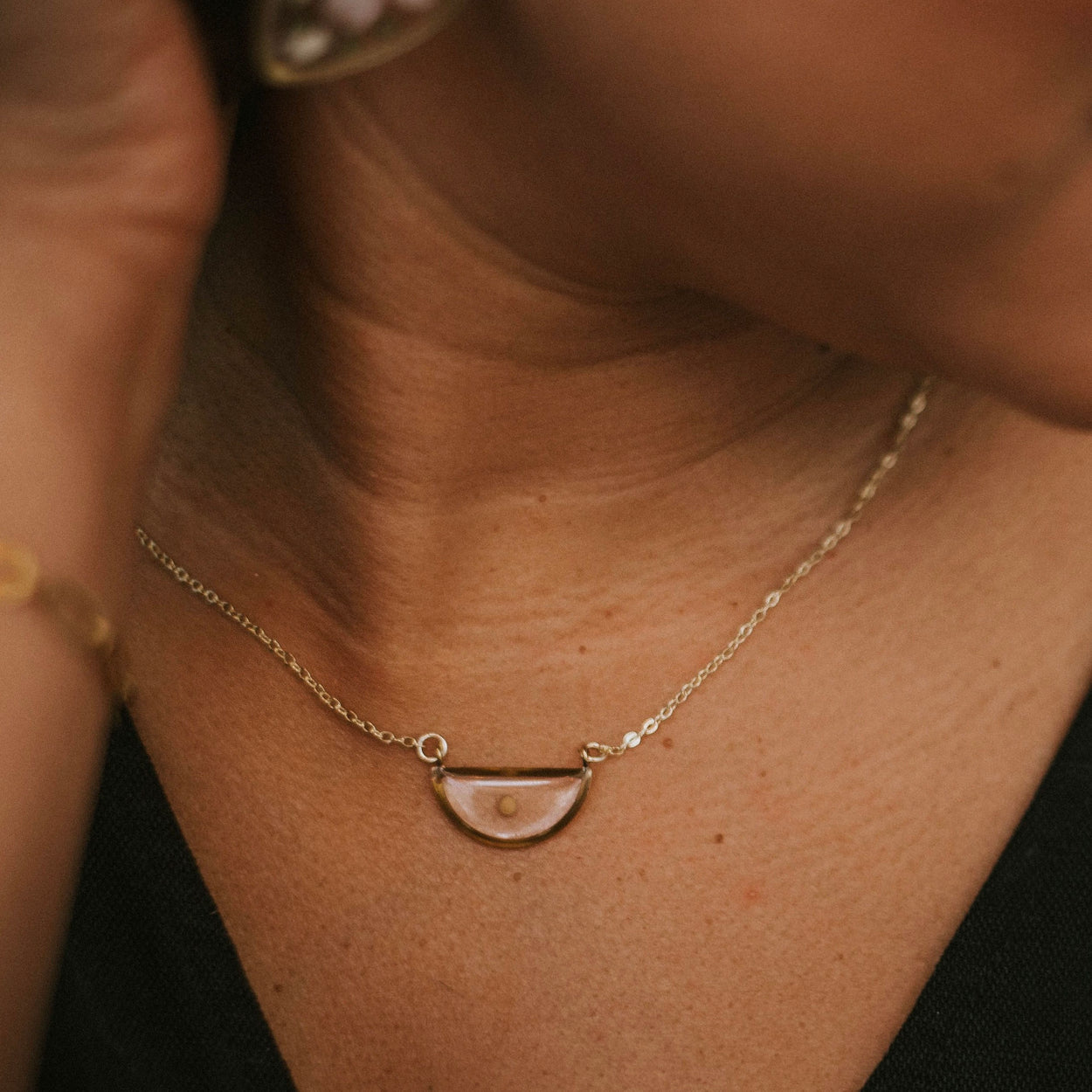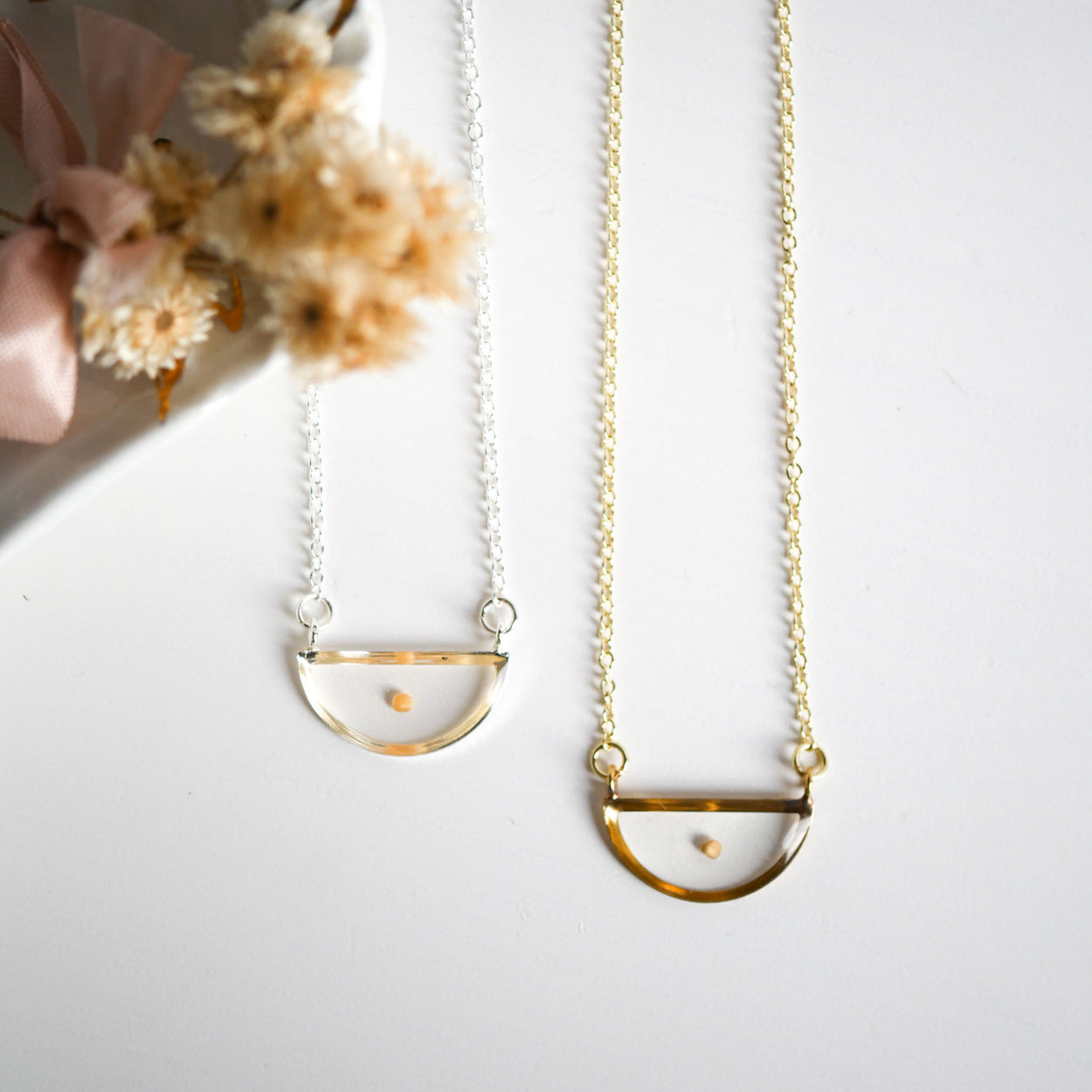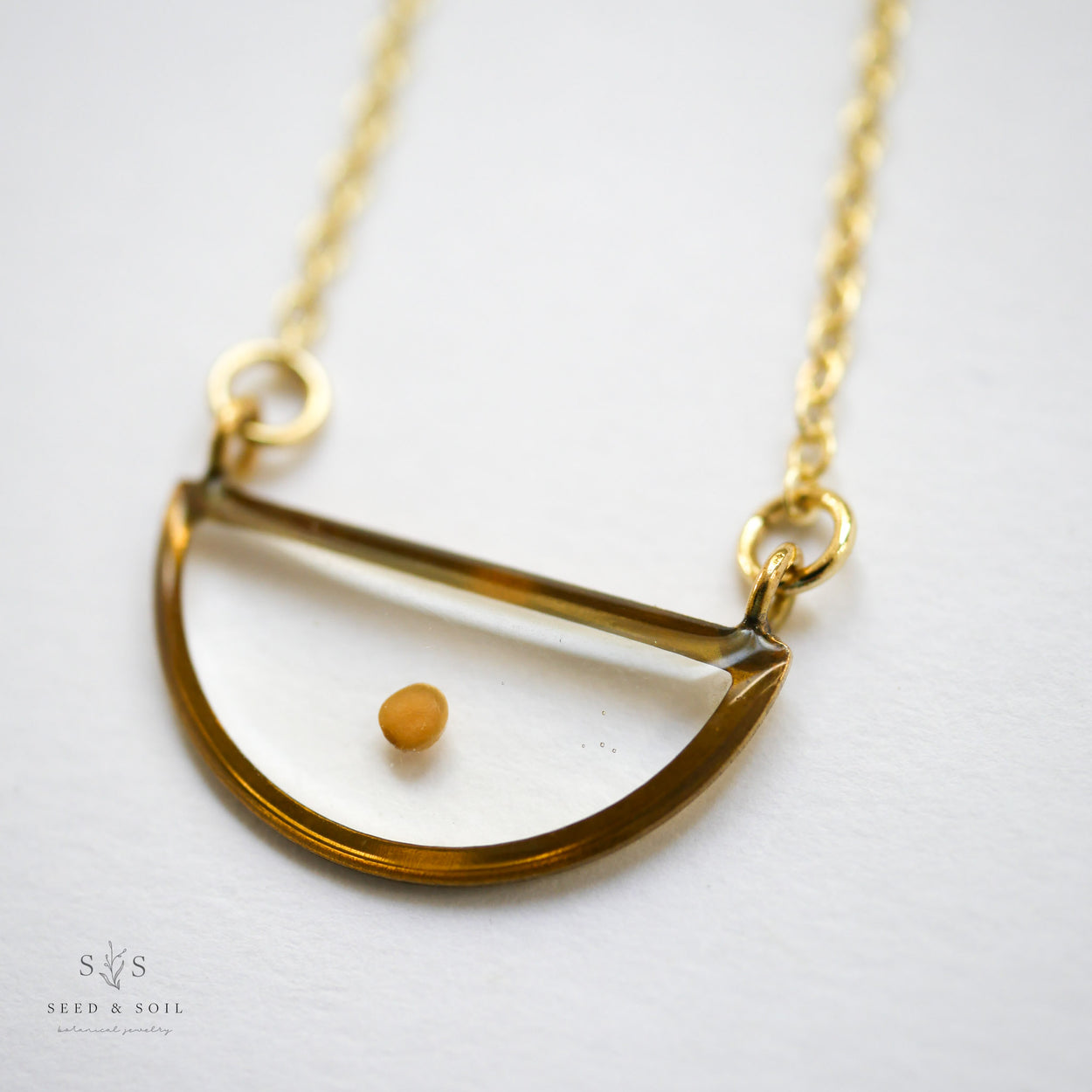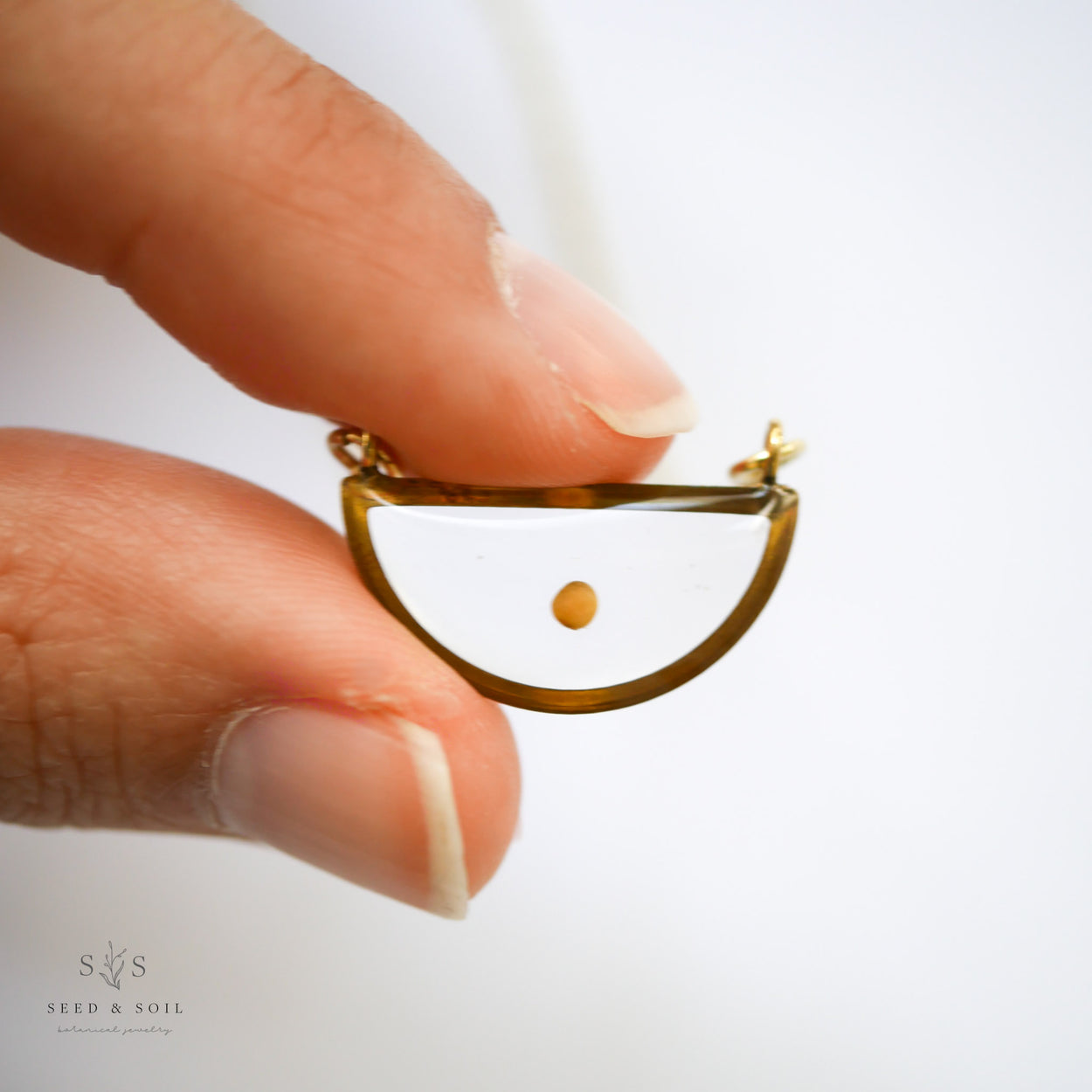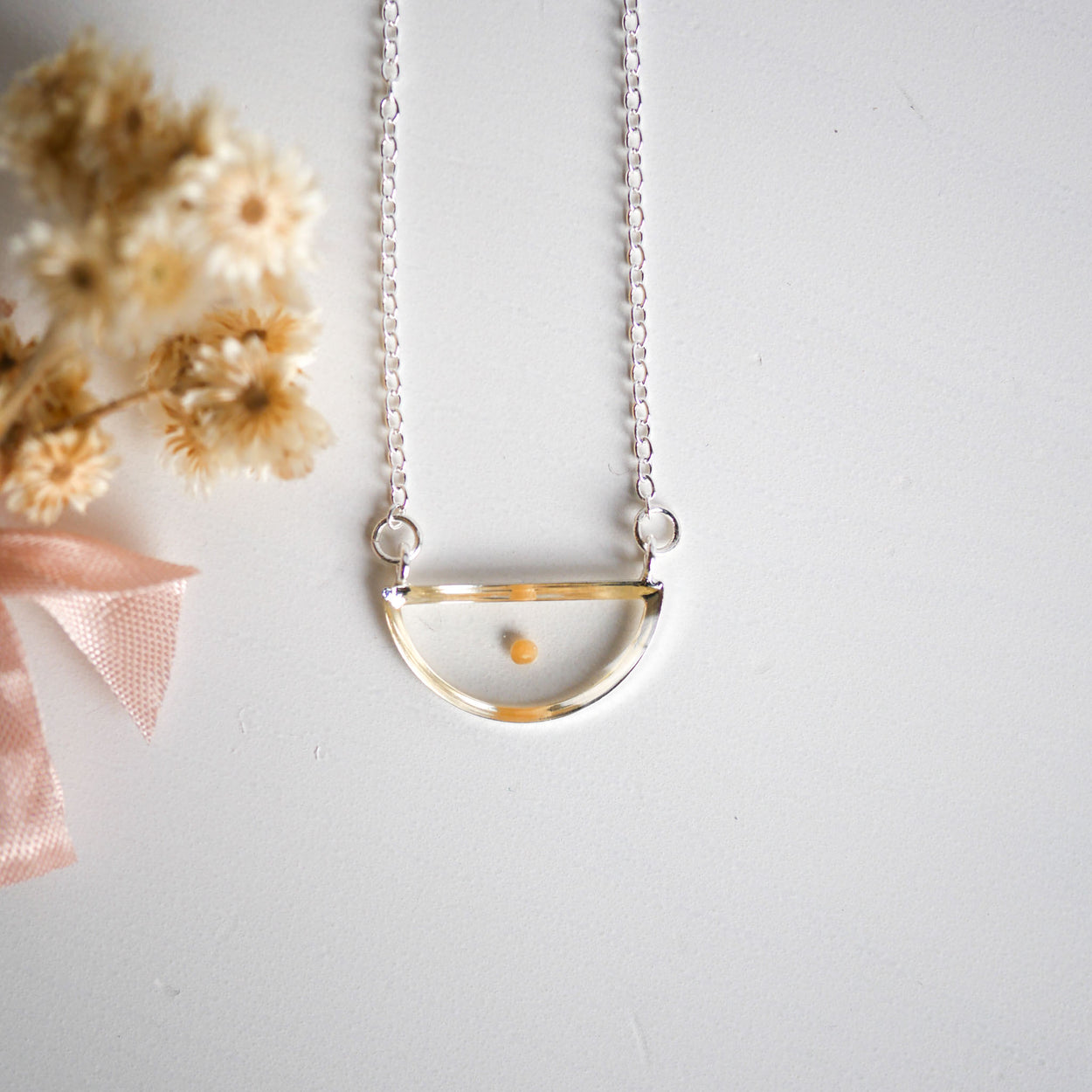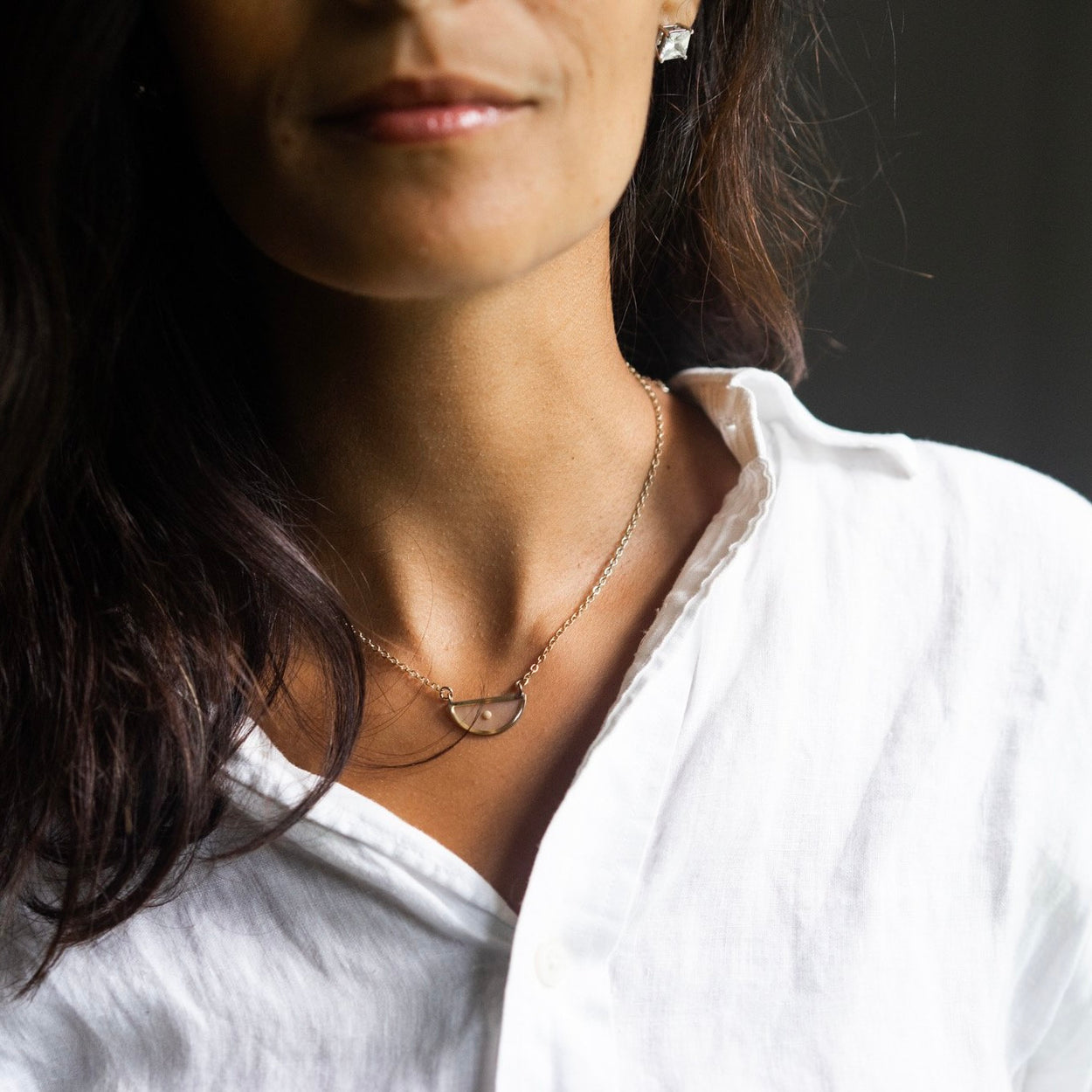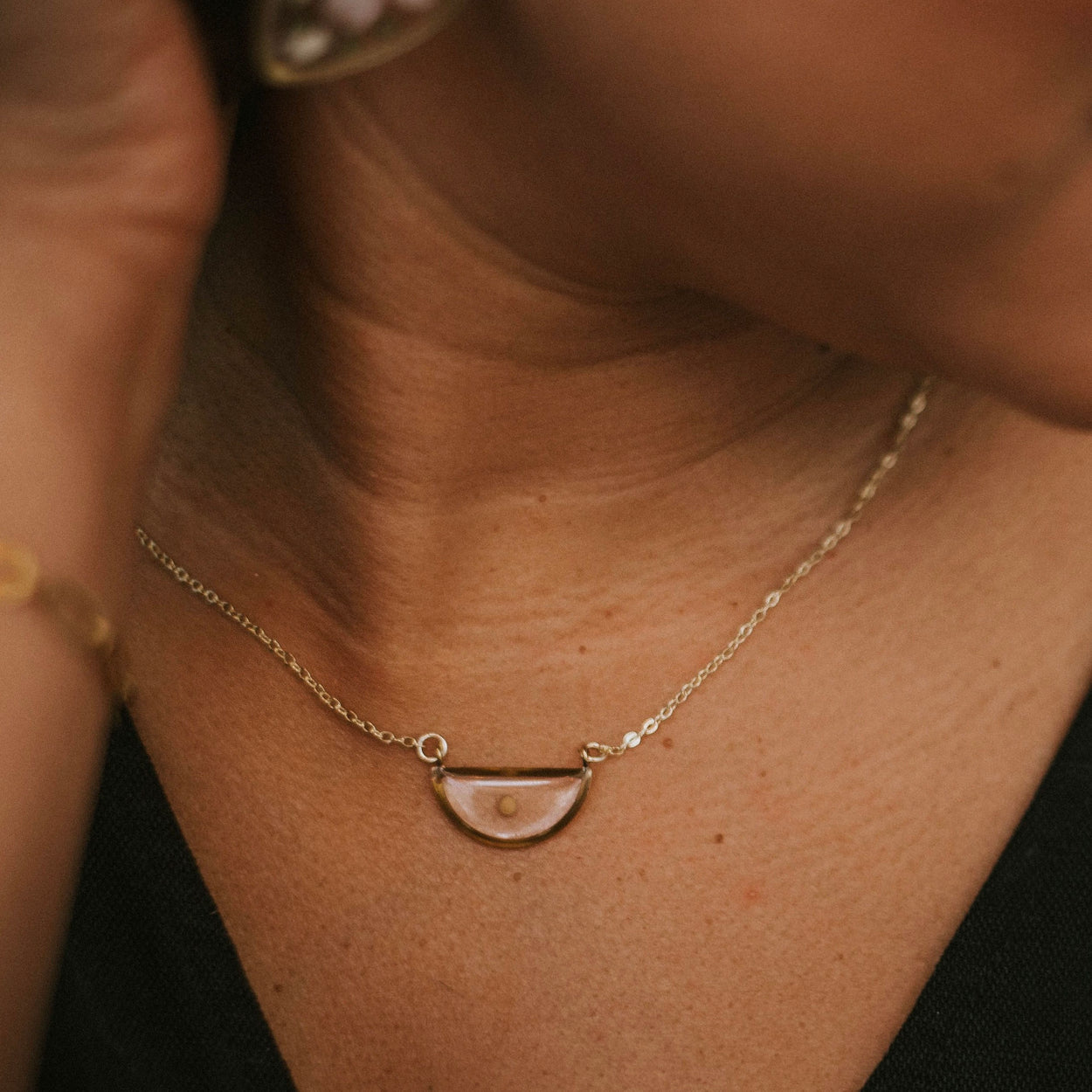 Seed&SoilShop
Mustard Seed Necklace - Demi Lune Faith Jewelry
Encased and preserved in this delicate half-circle brass or silver plated frame is a single real mustard seed. This necklace is classic and elegant. It serves as a meaningful reminder that even our tiny steps of faith can move mountains.
The mustard seed is known as a symbol of faith.
"If you have faith the size of a mustard seed, you will say to this mountain, 'move from here to there,' and it will move; and nothing will be impossible to you." Matthew 17:20
Chain is gold or silver plated brass. Choose from a 16" or 18" length. Models are wearing 16" chain. Materials are tarnish resistant. However, please see our care section for info on keeping your piece lovely for years to come. All materials are nickel and lead free.
Ships in a gift box. The symbolism of the botanical is printed on a tag that is attached to your jewelry.