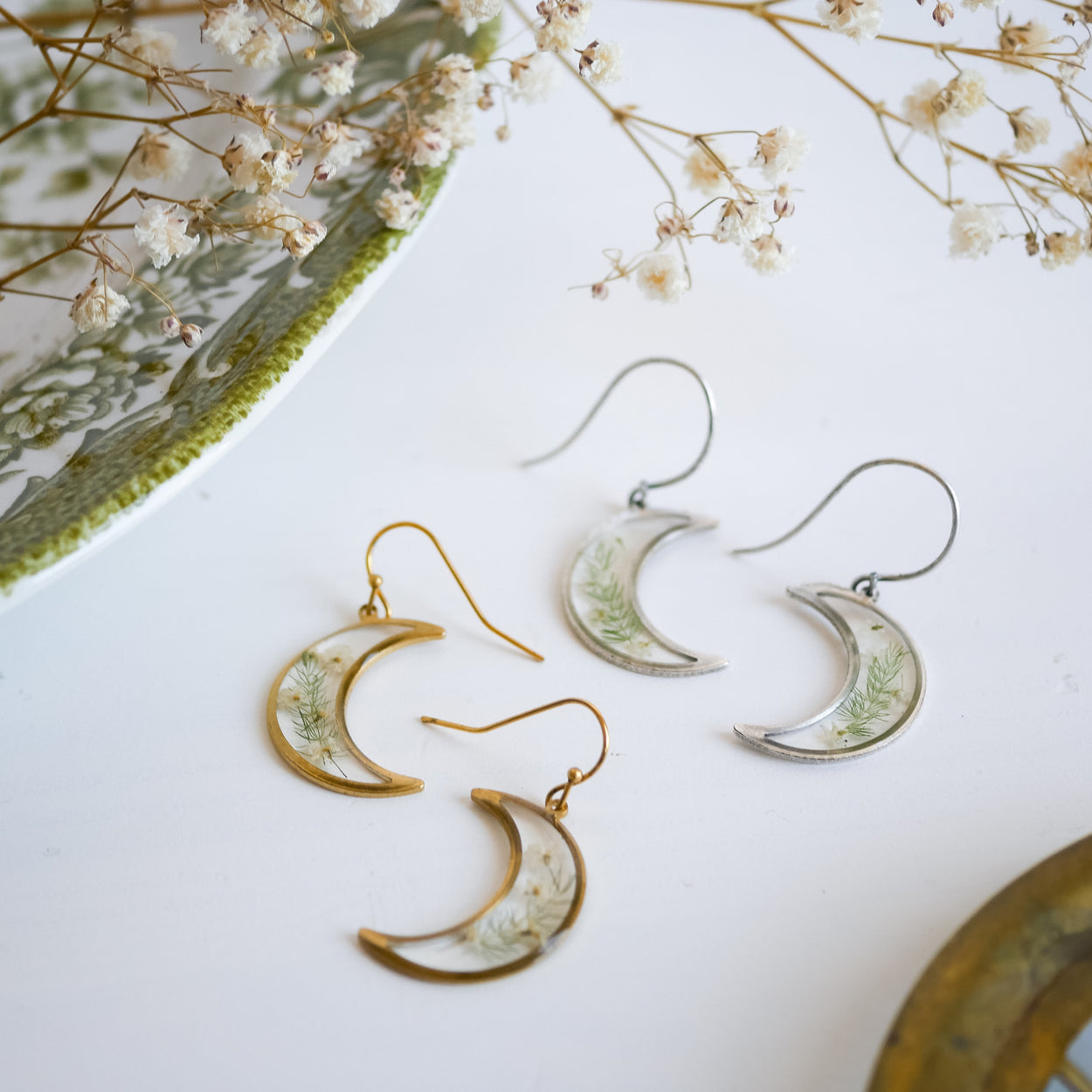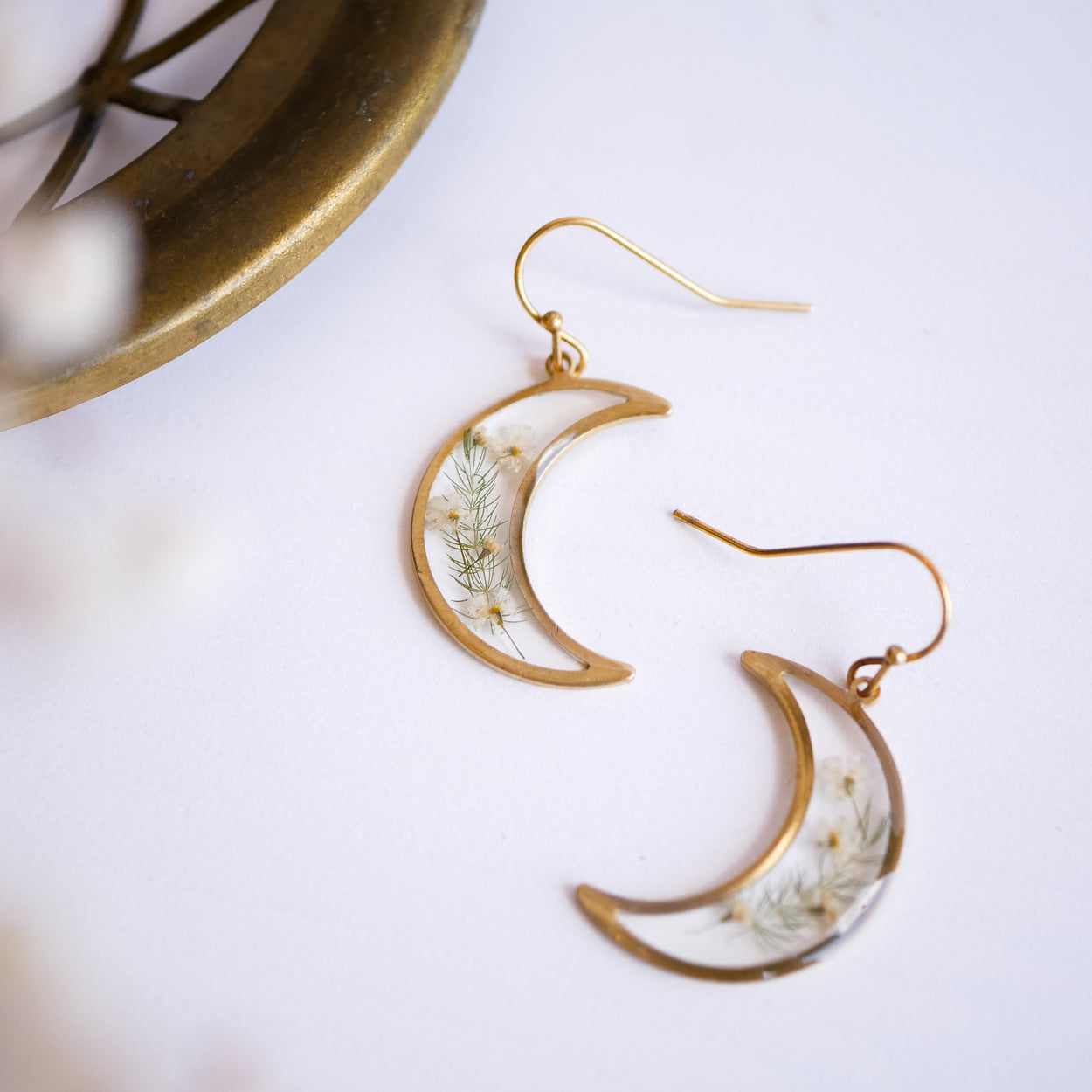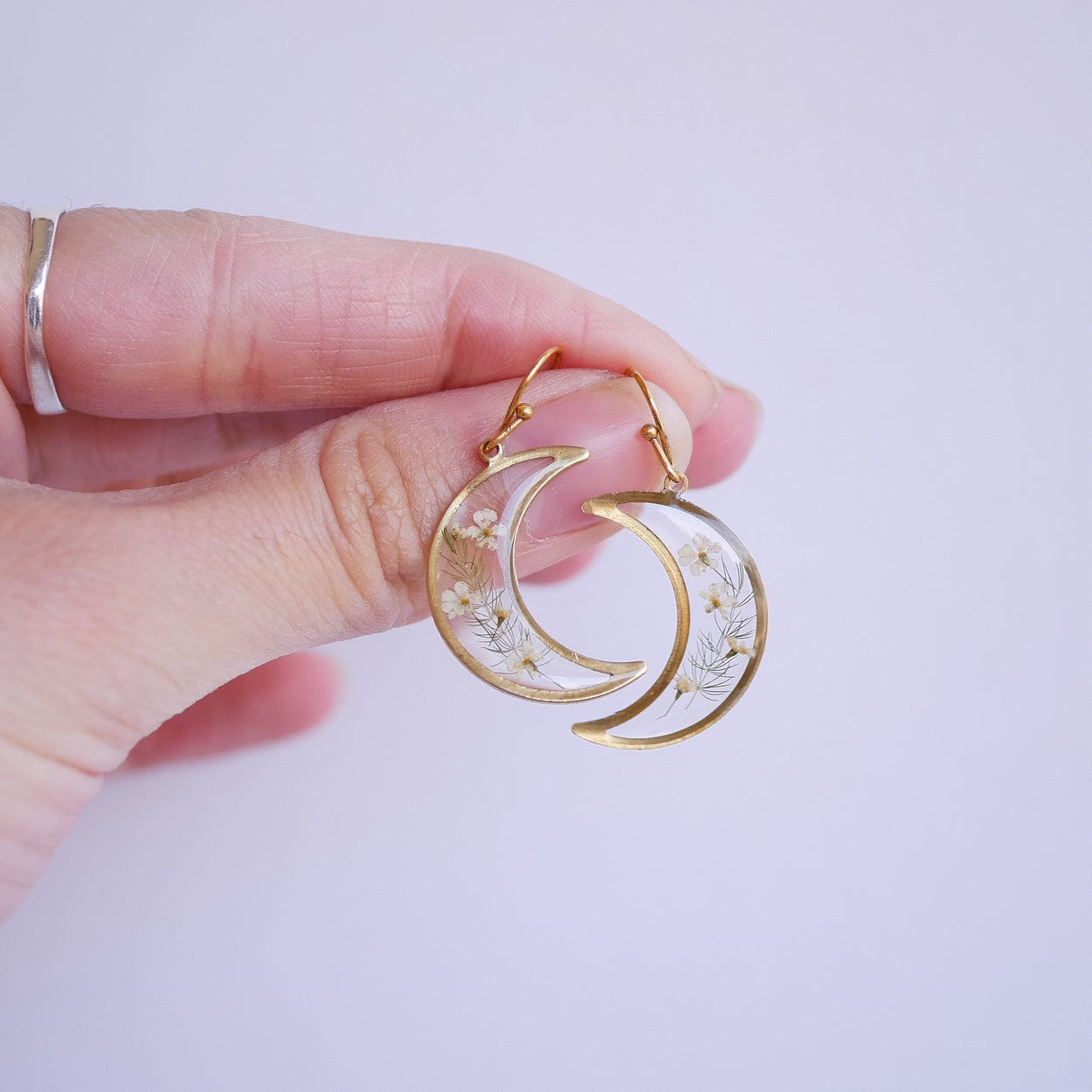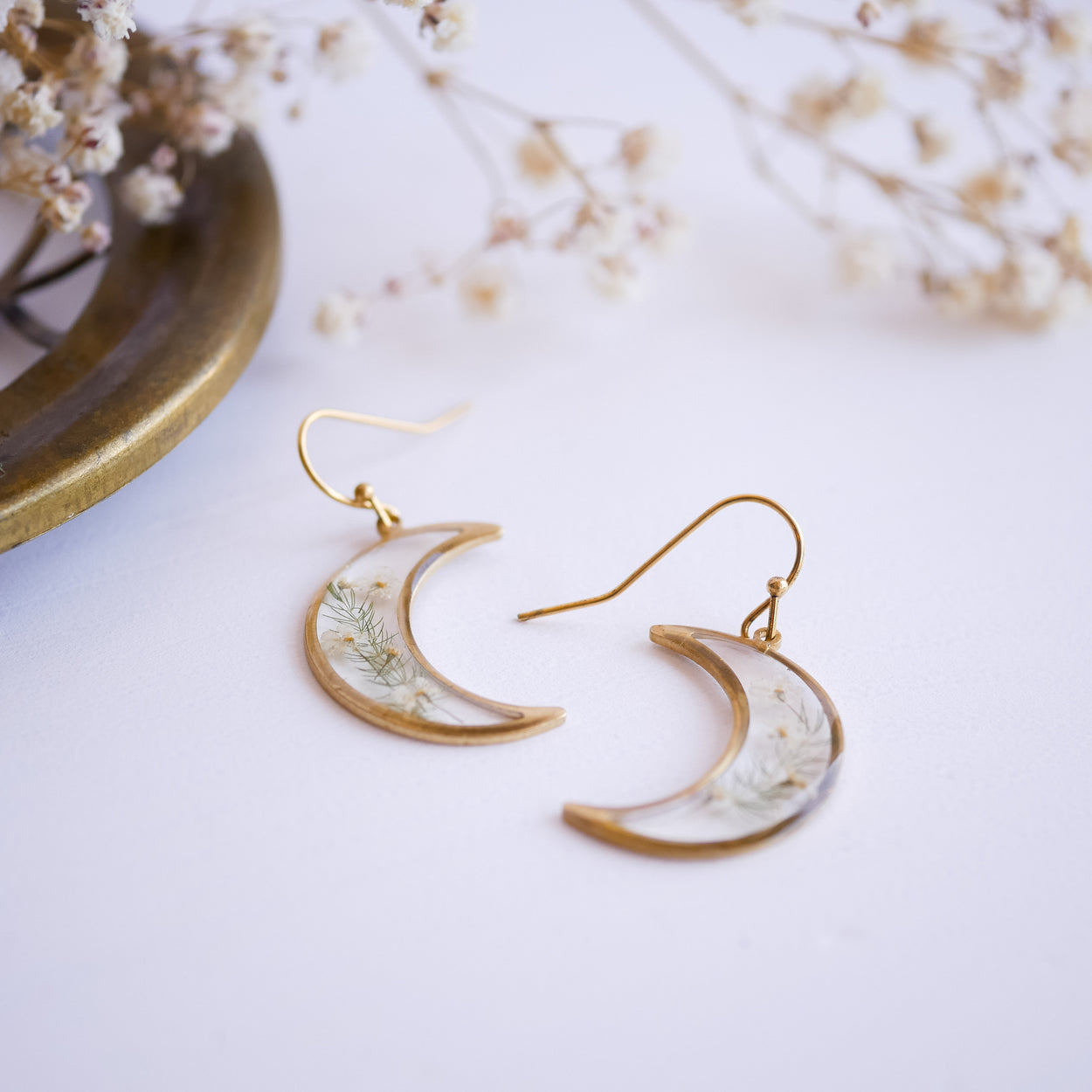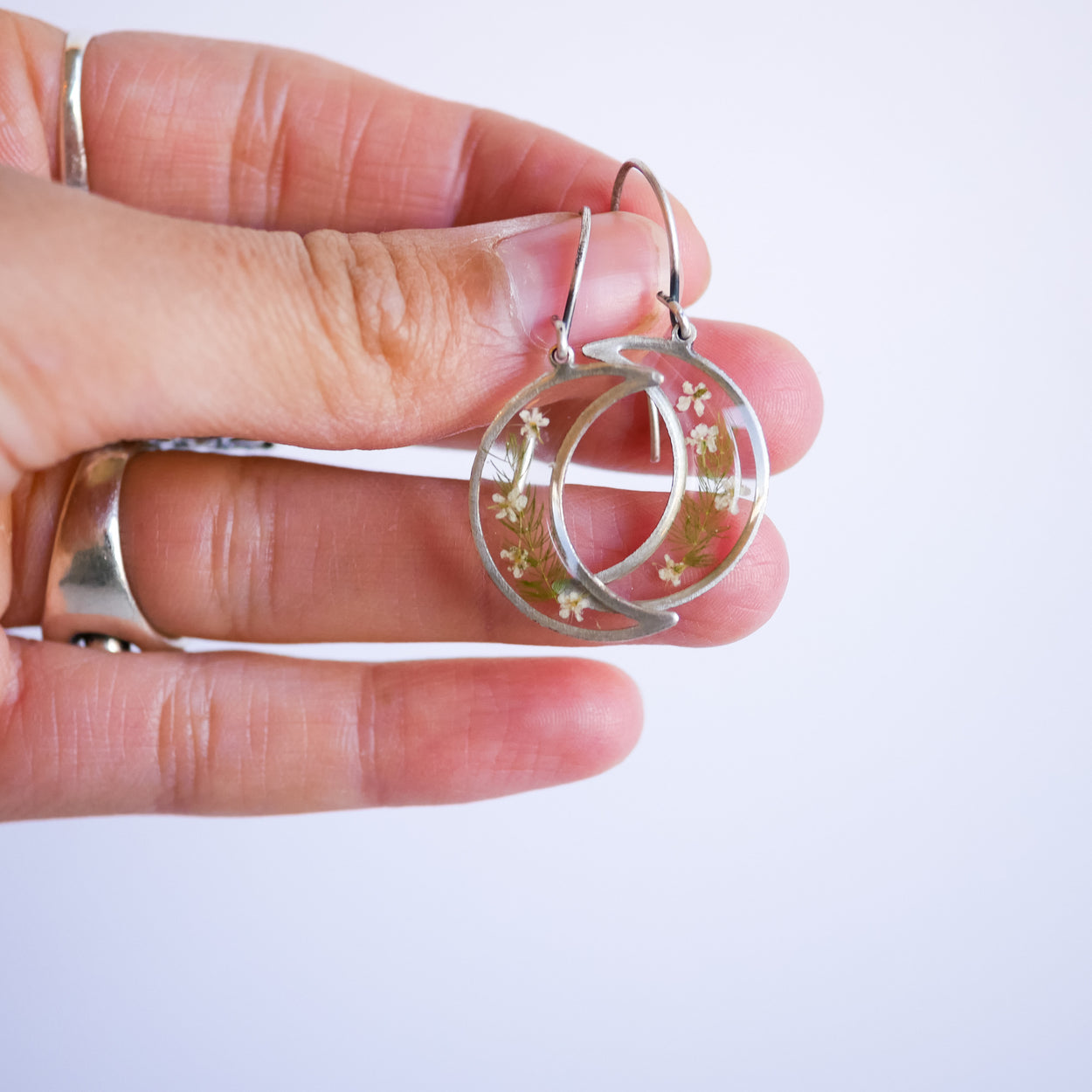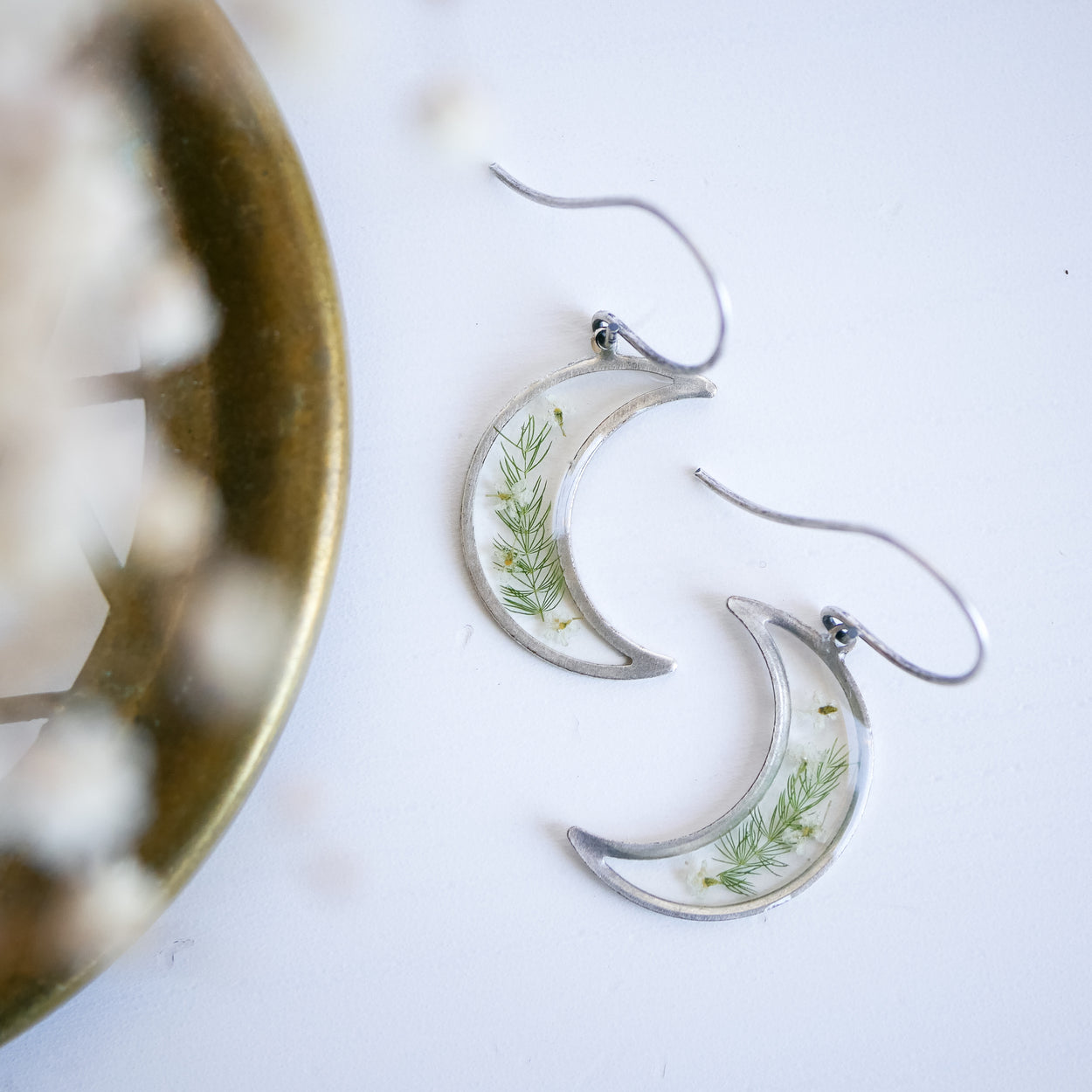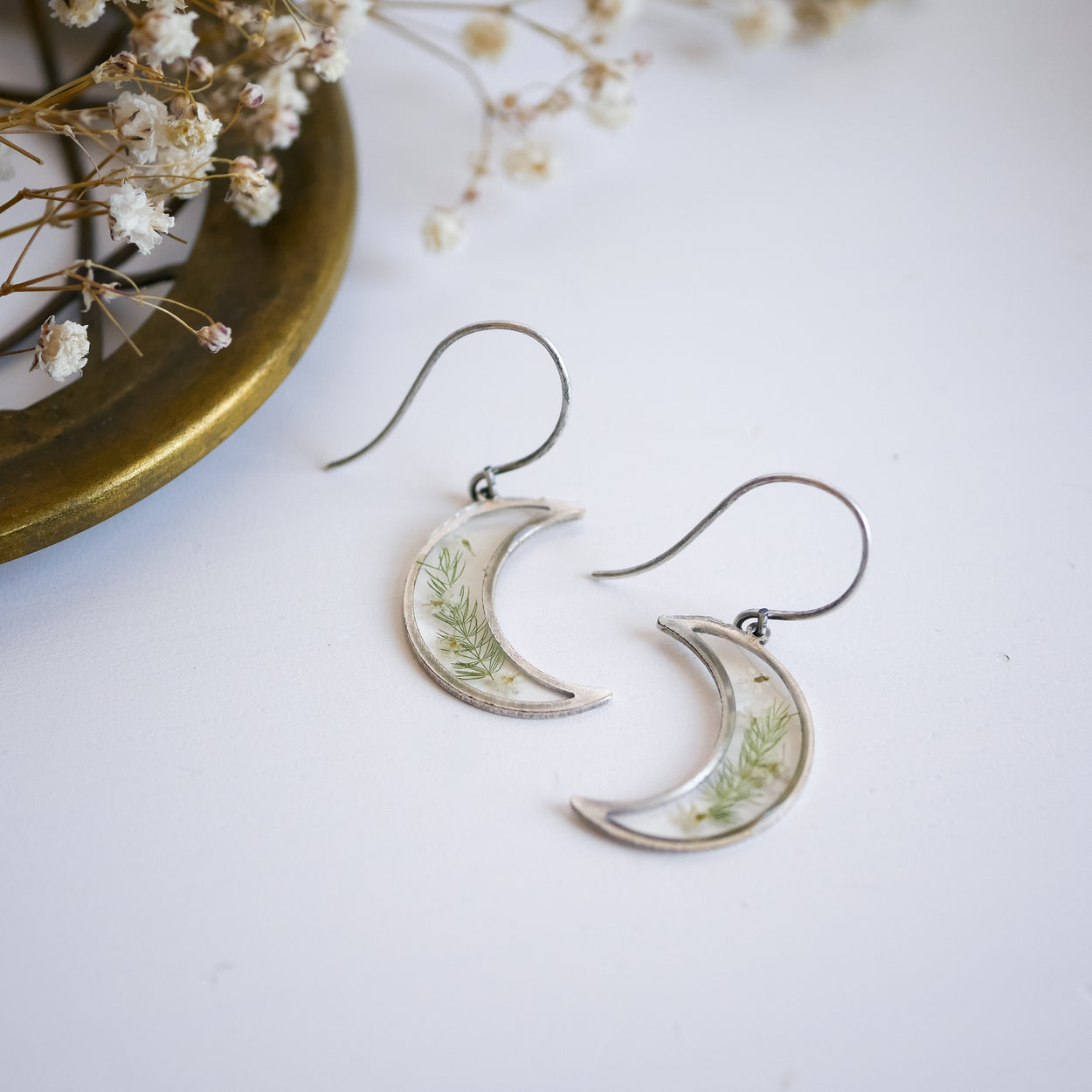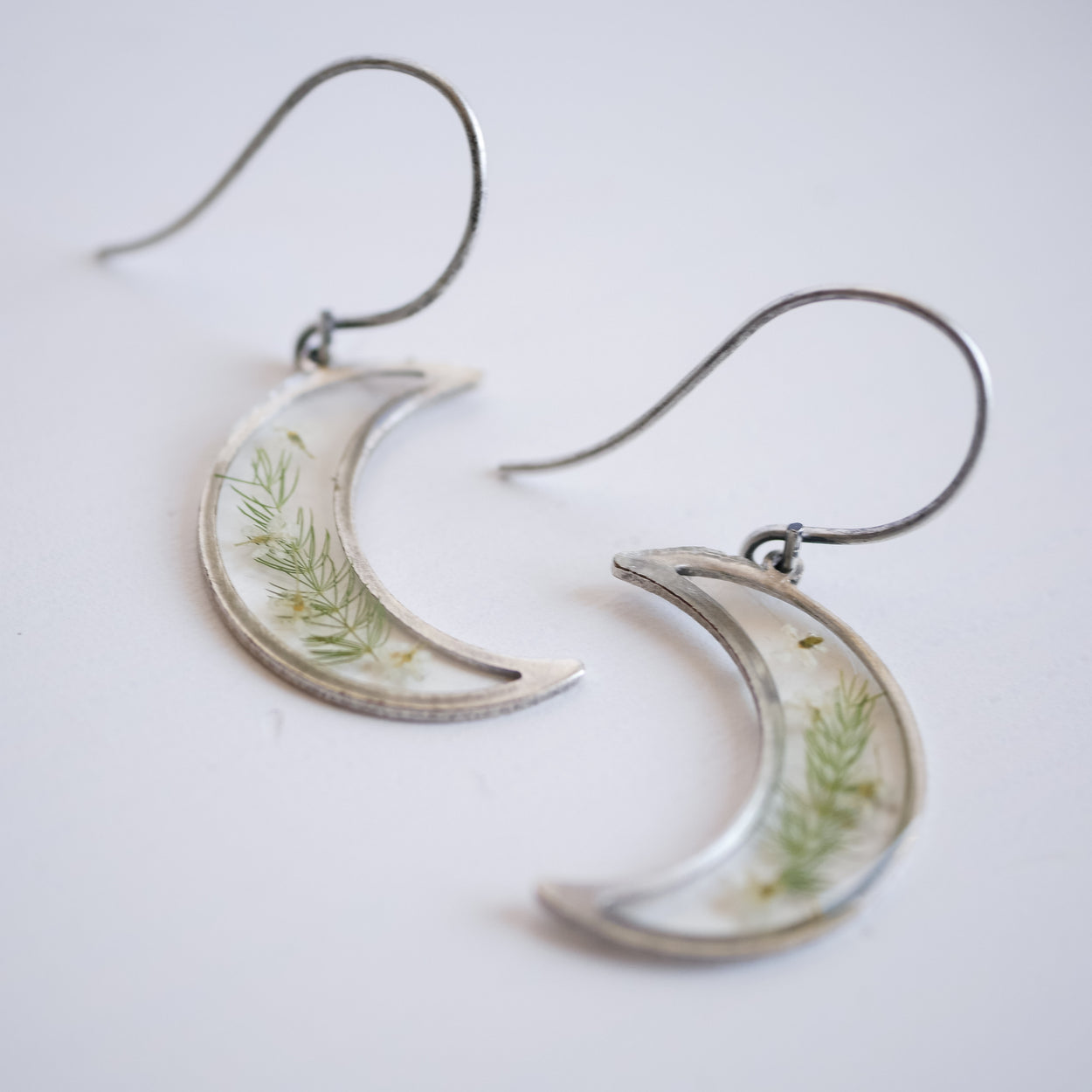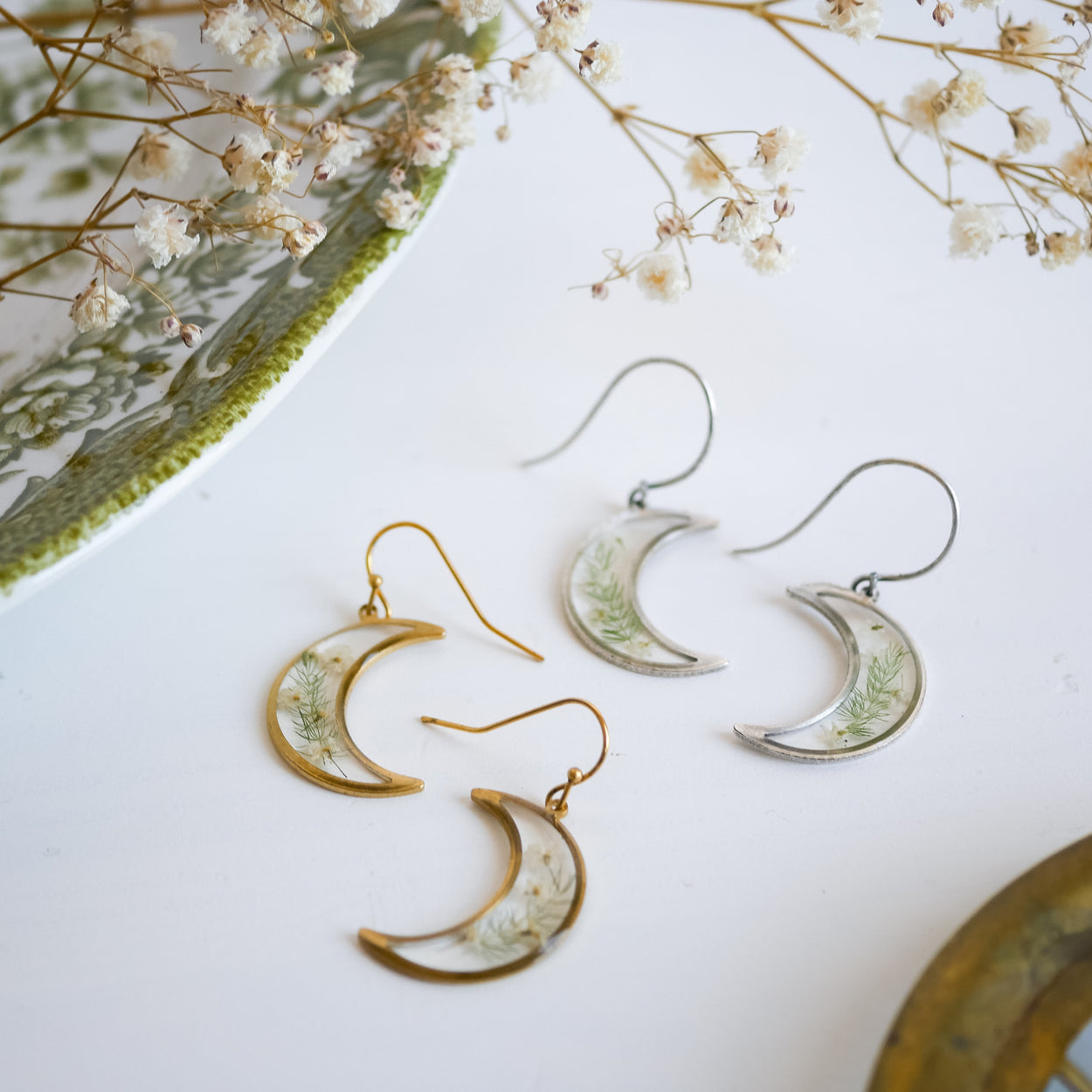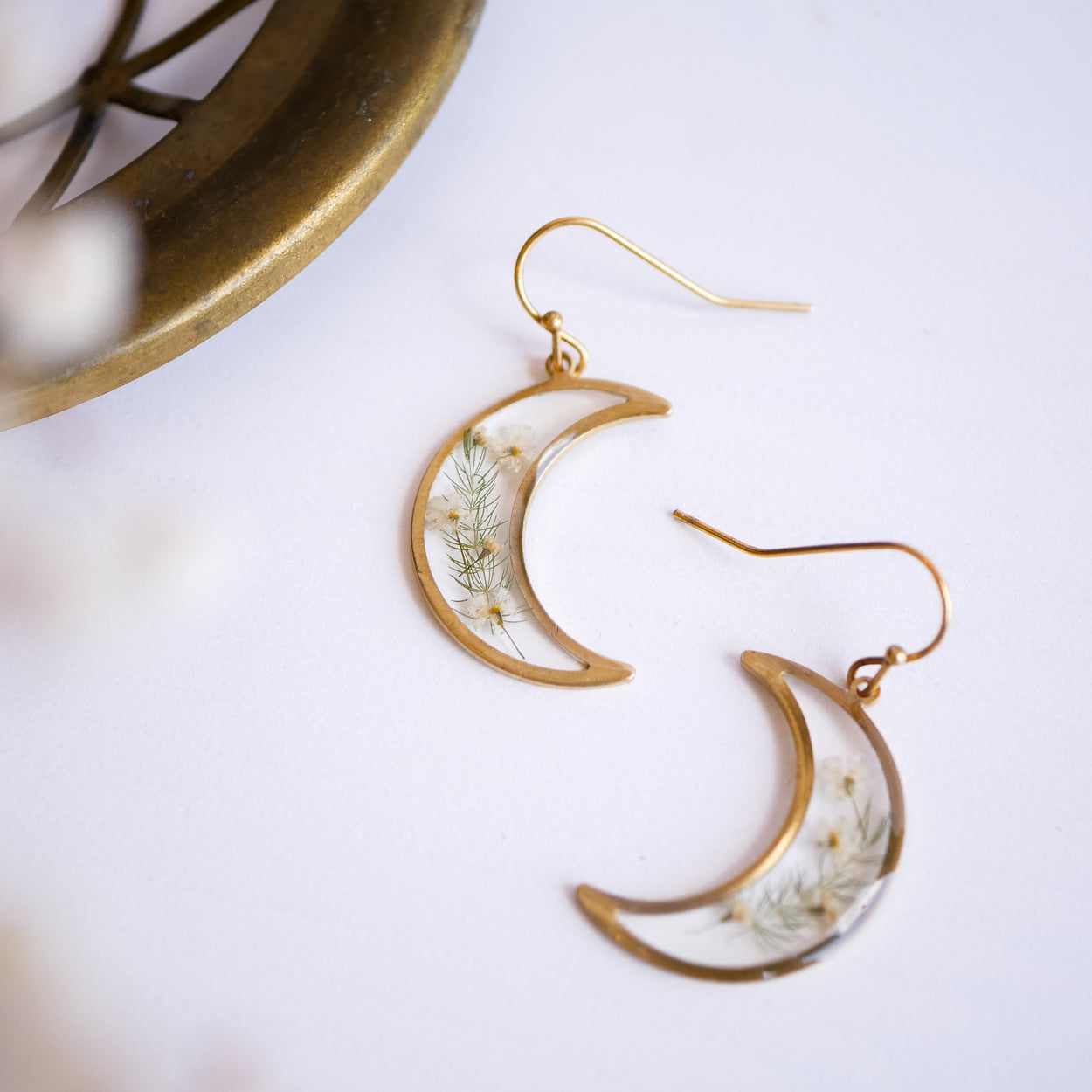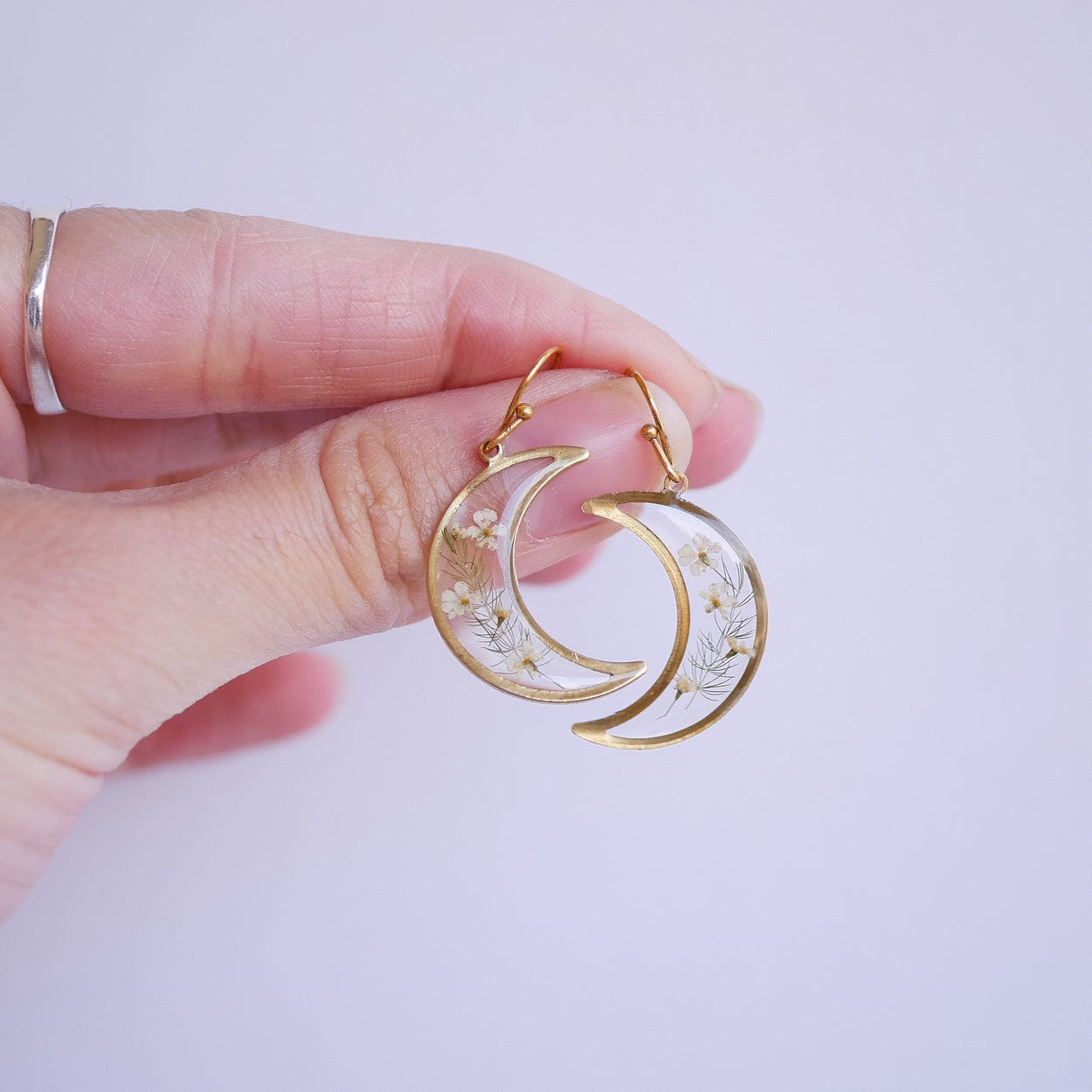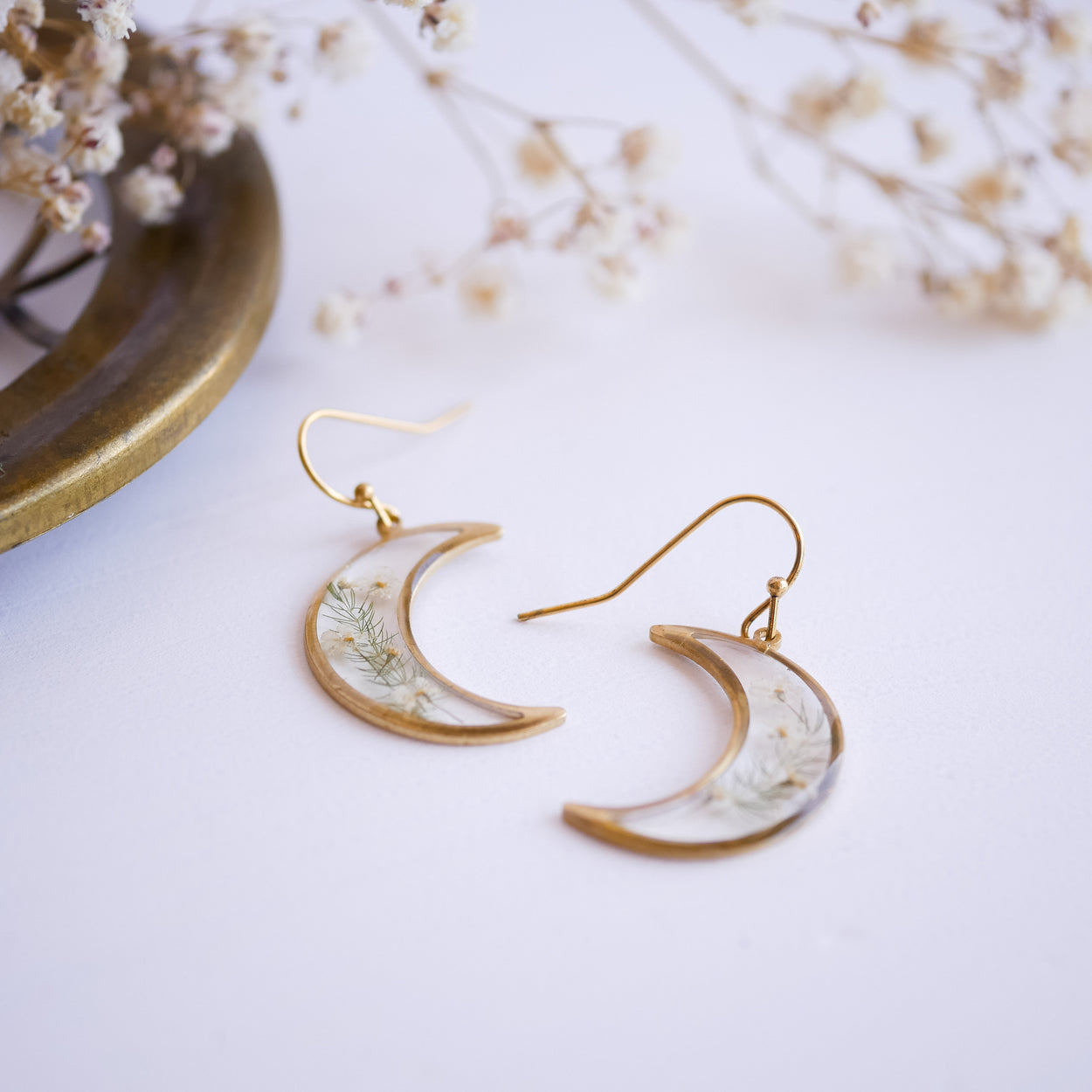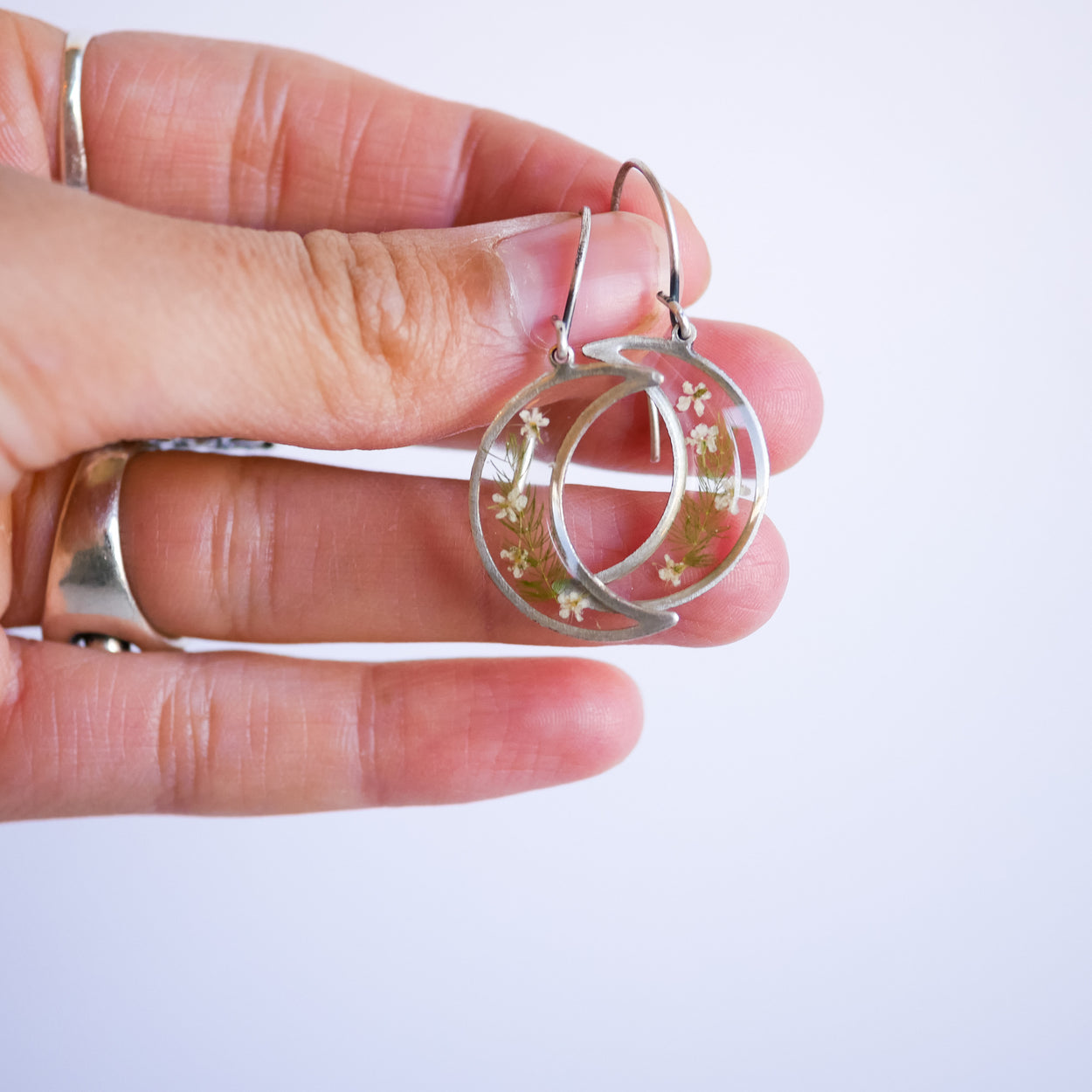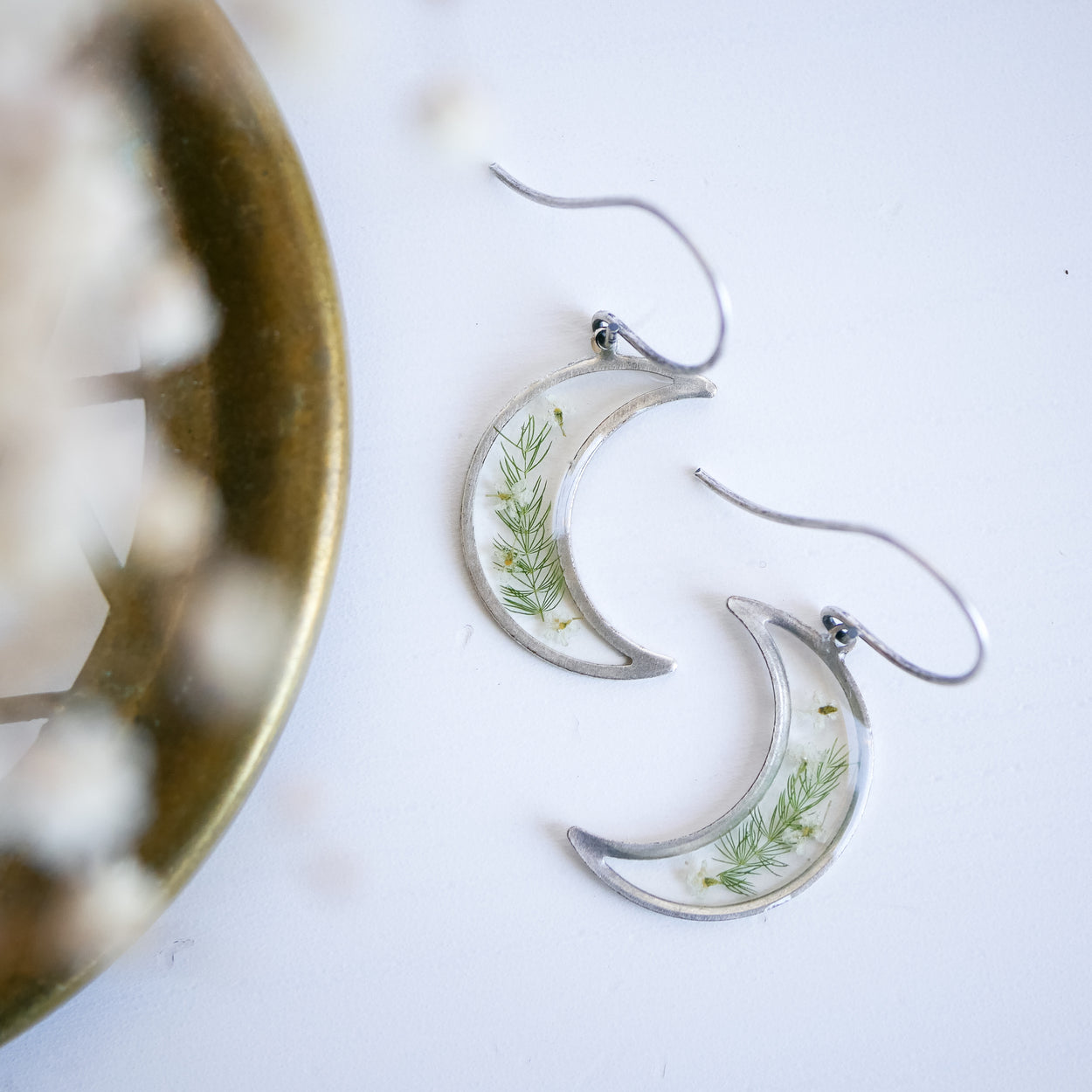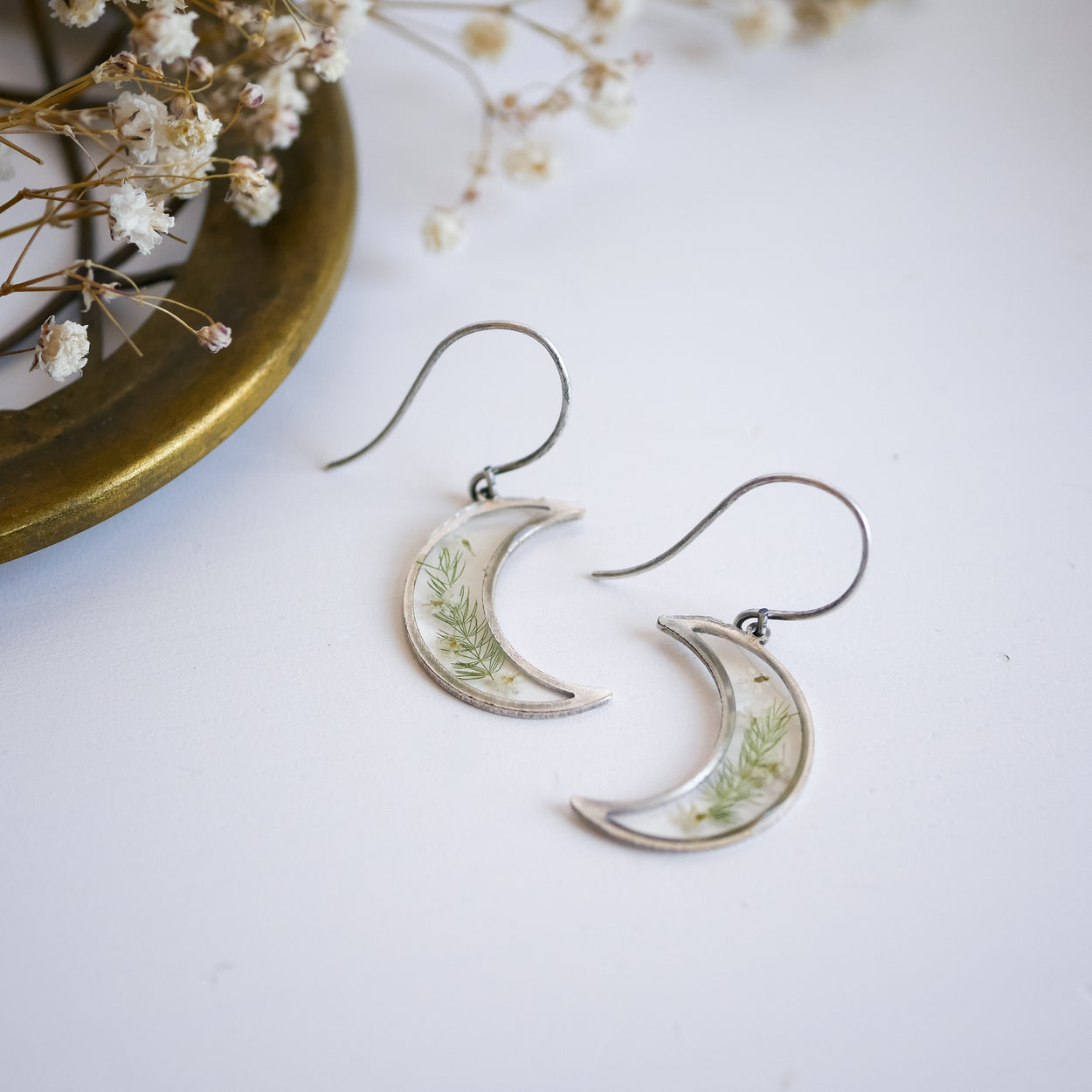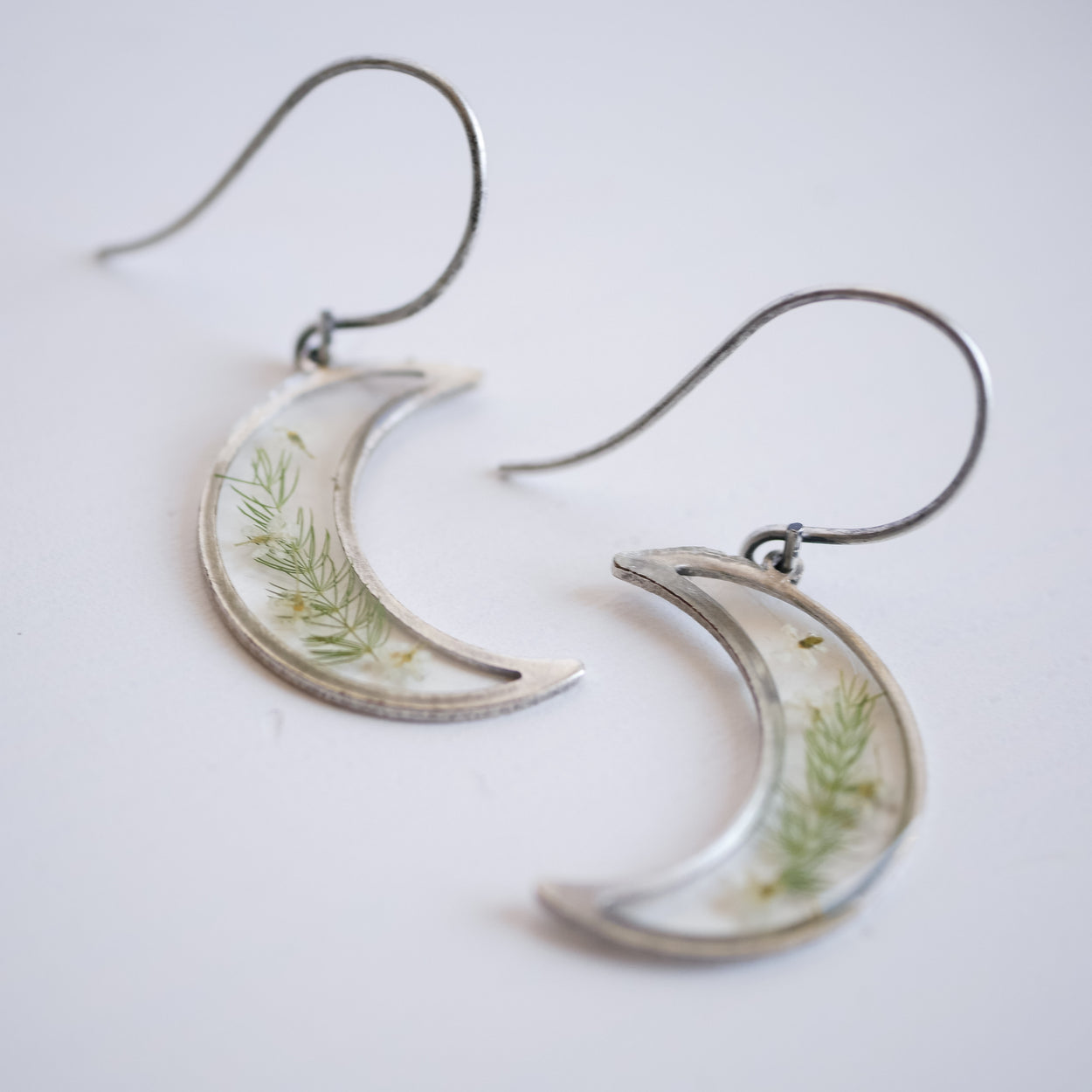 Seed&SoilShop
Garden Flower Earrings
Our special release Garden Flower earrings are made from brass or silver plated crescent moons and contain Queen Annes Lace Flowers with Asparagus ferns. 
Queen Annes Lace is a symbol of sanctuary.
Ferns are a symbol of sincerity.    
Ear hooks are 24k gold plated and .999 sterling silver plated. Nickel free. The symbolism of the botanical is printed on a tag included with your earrings. Ships in a gift worthy packaging.