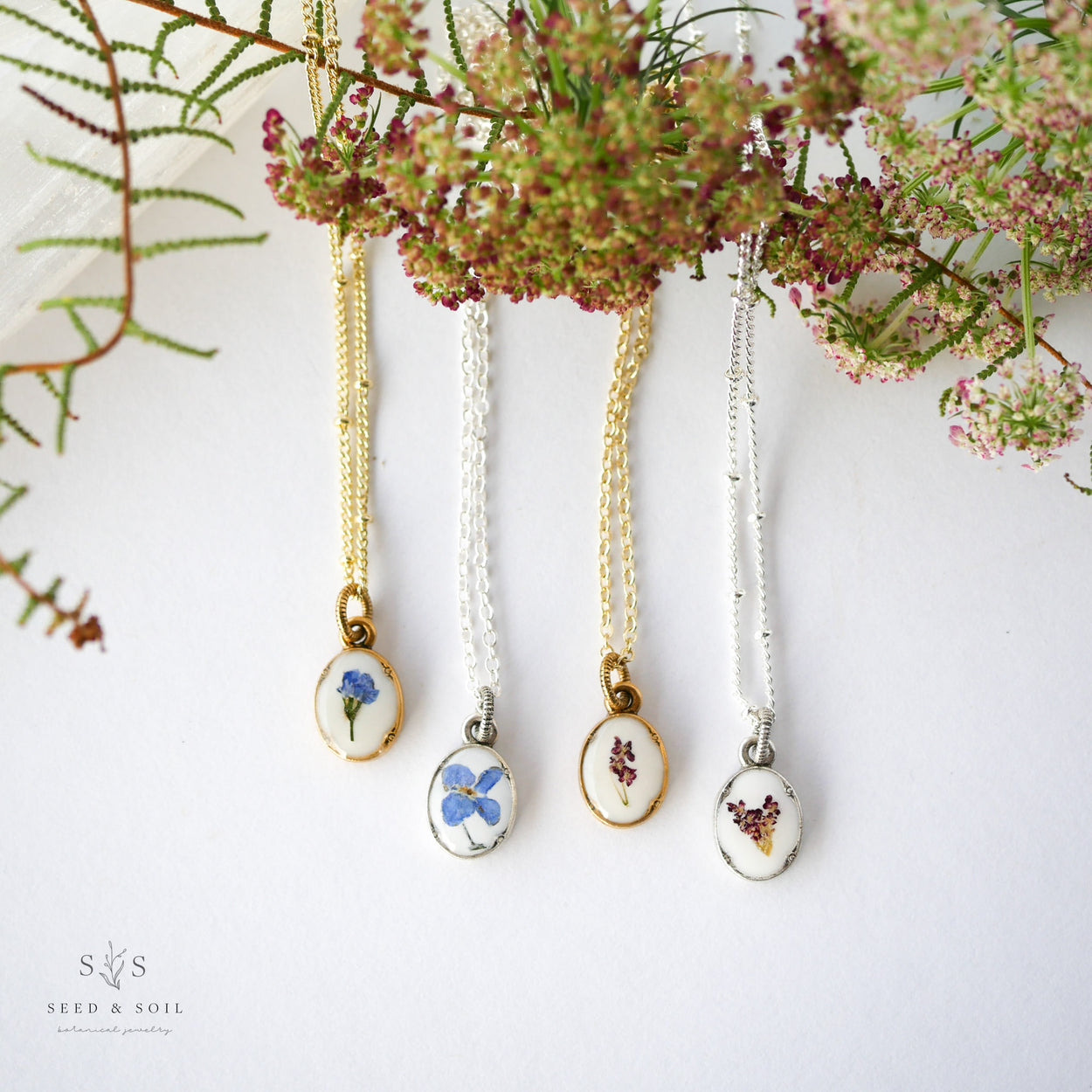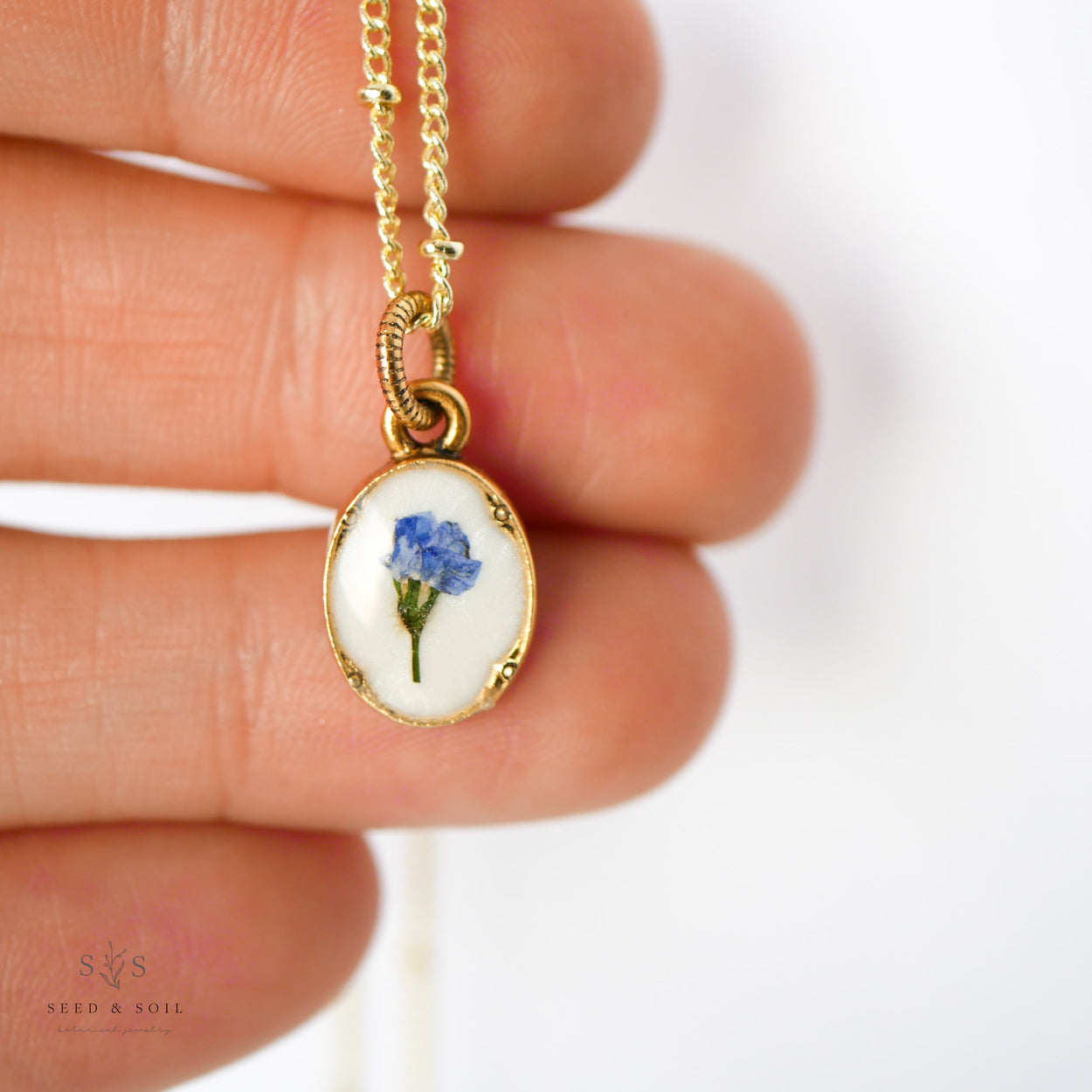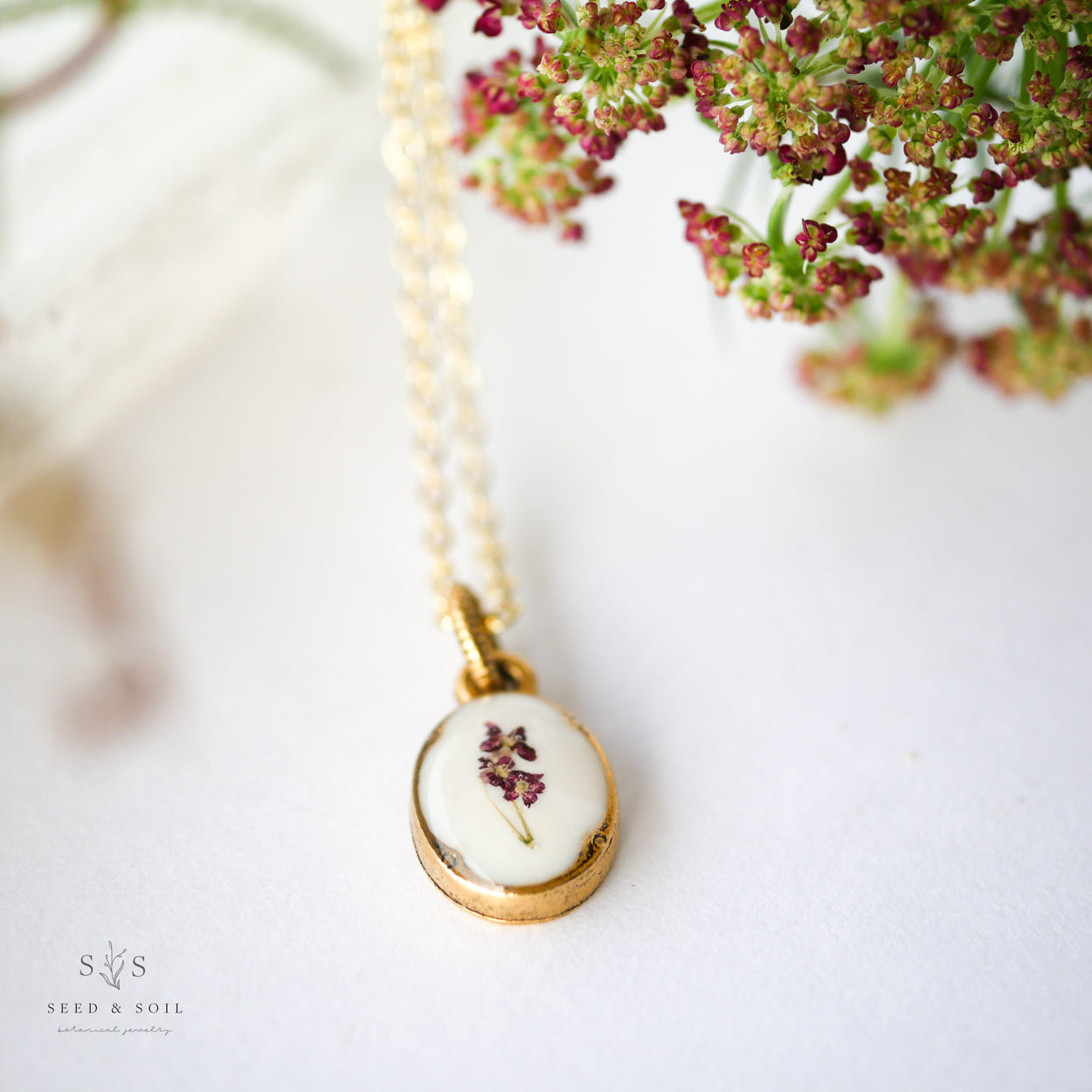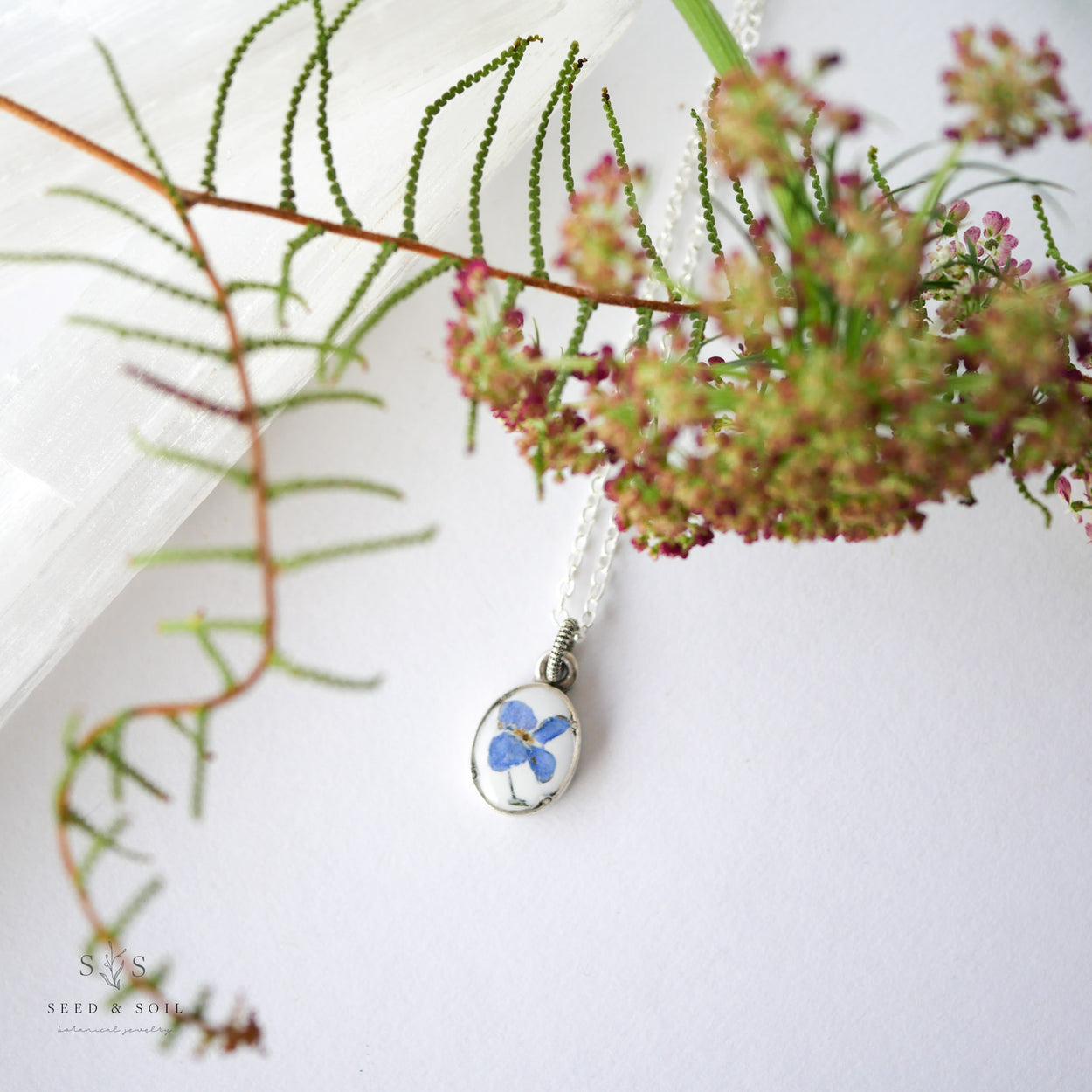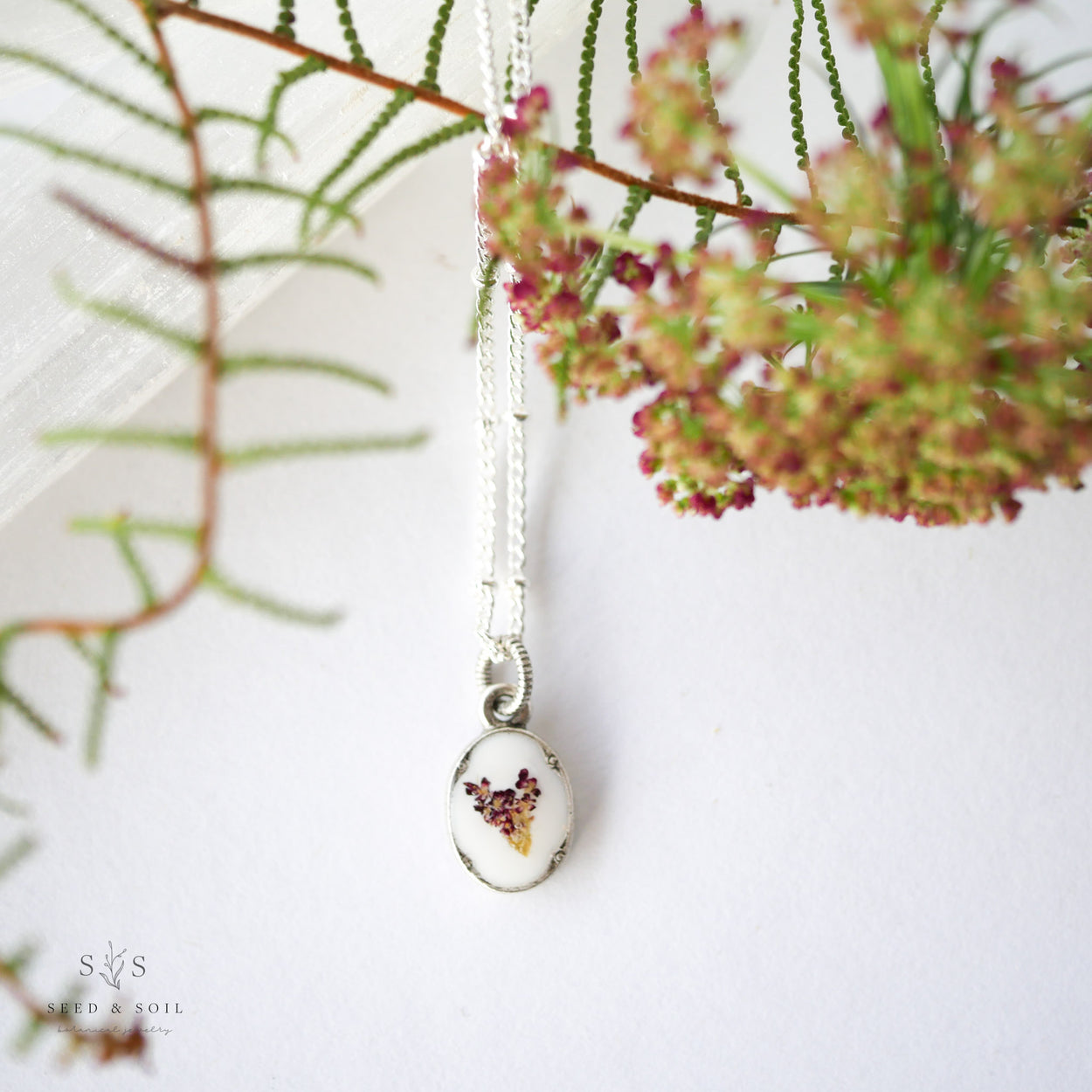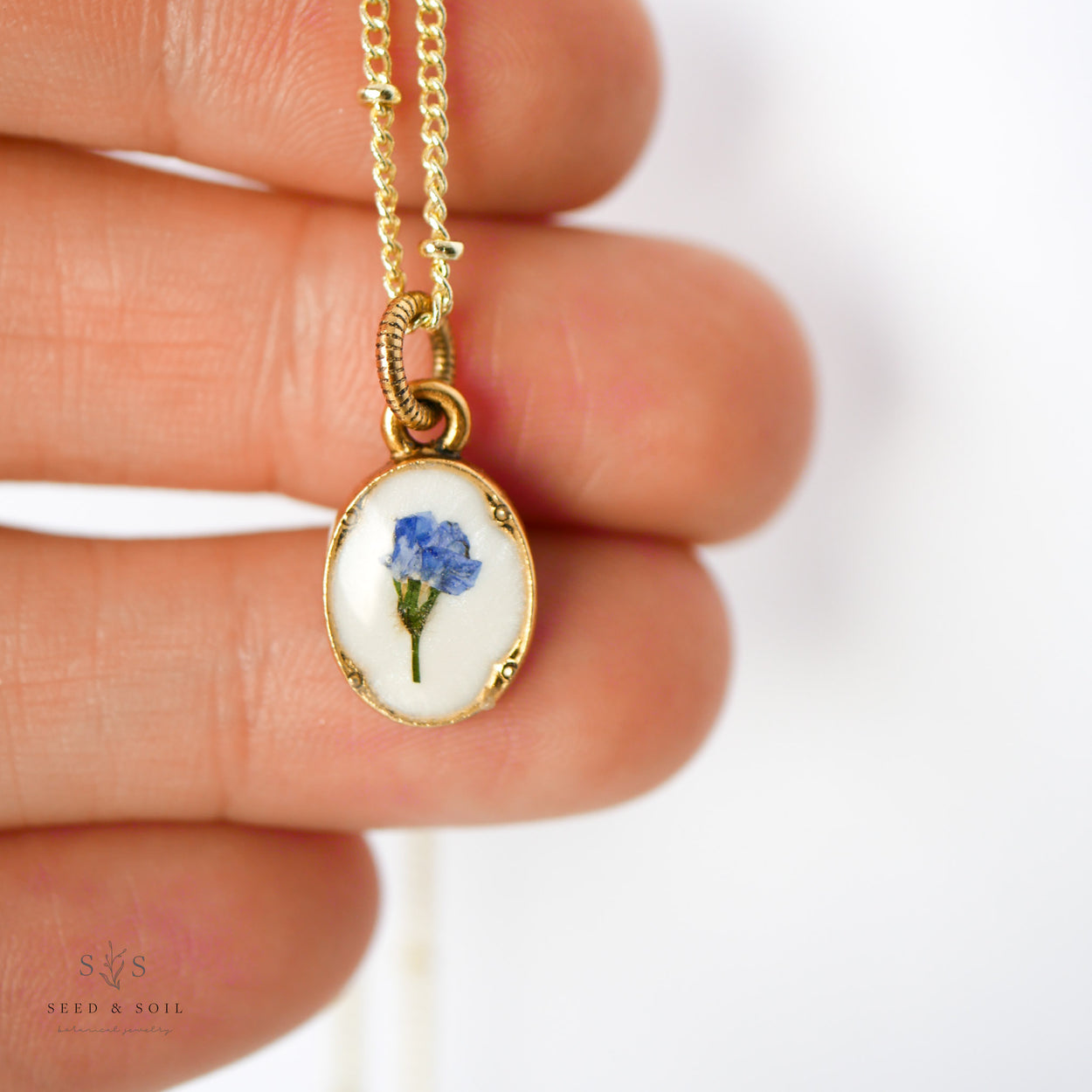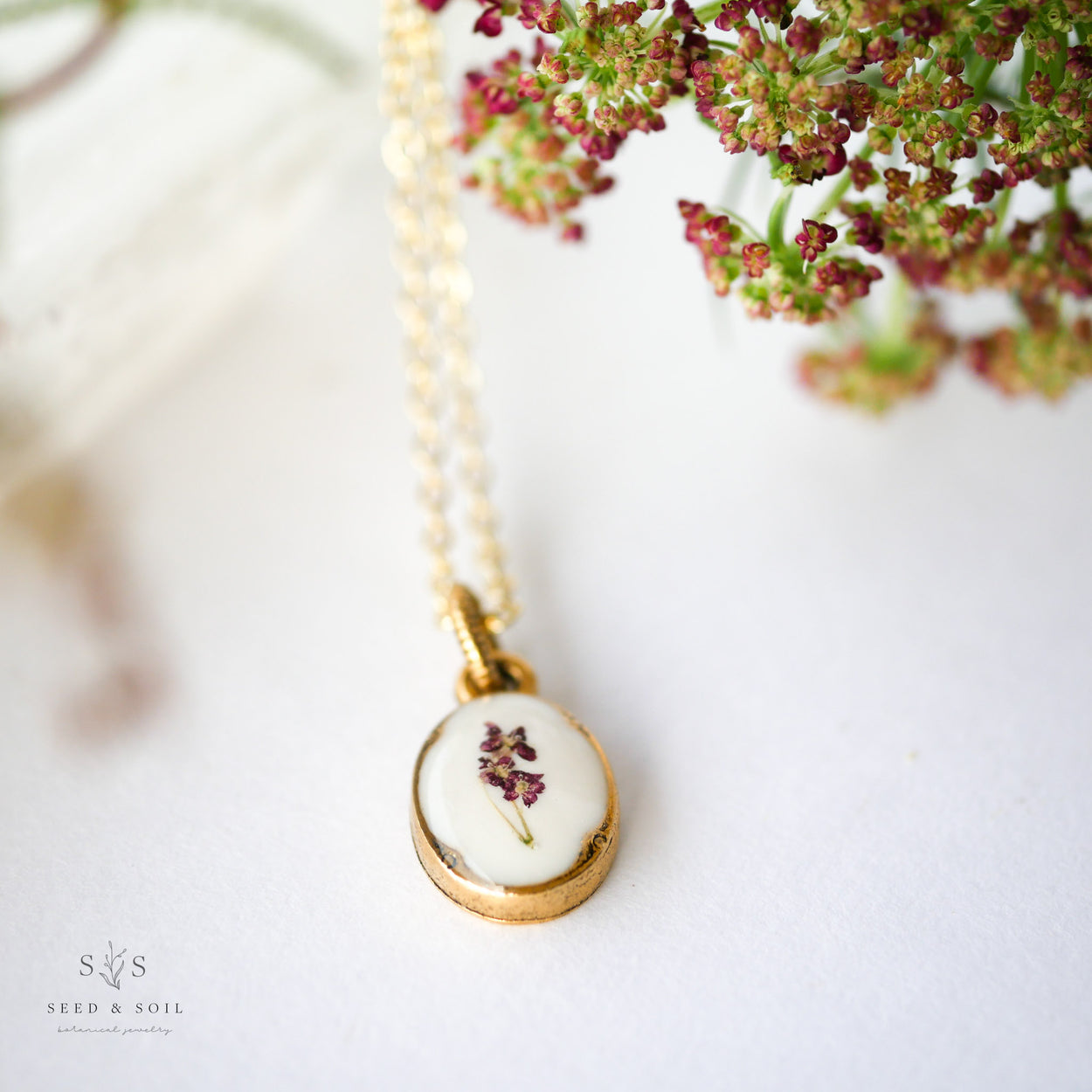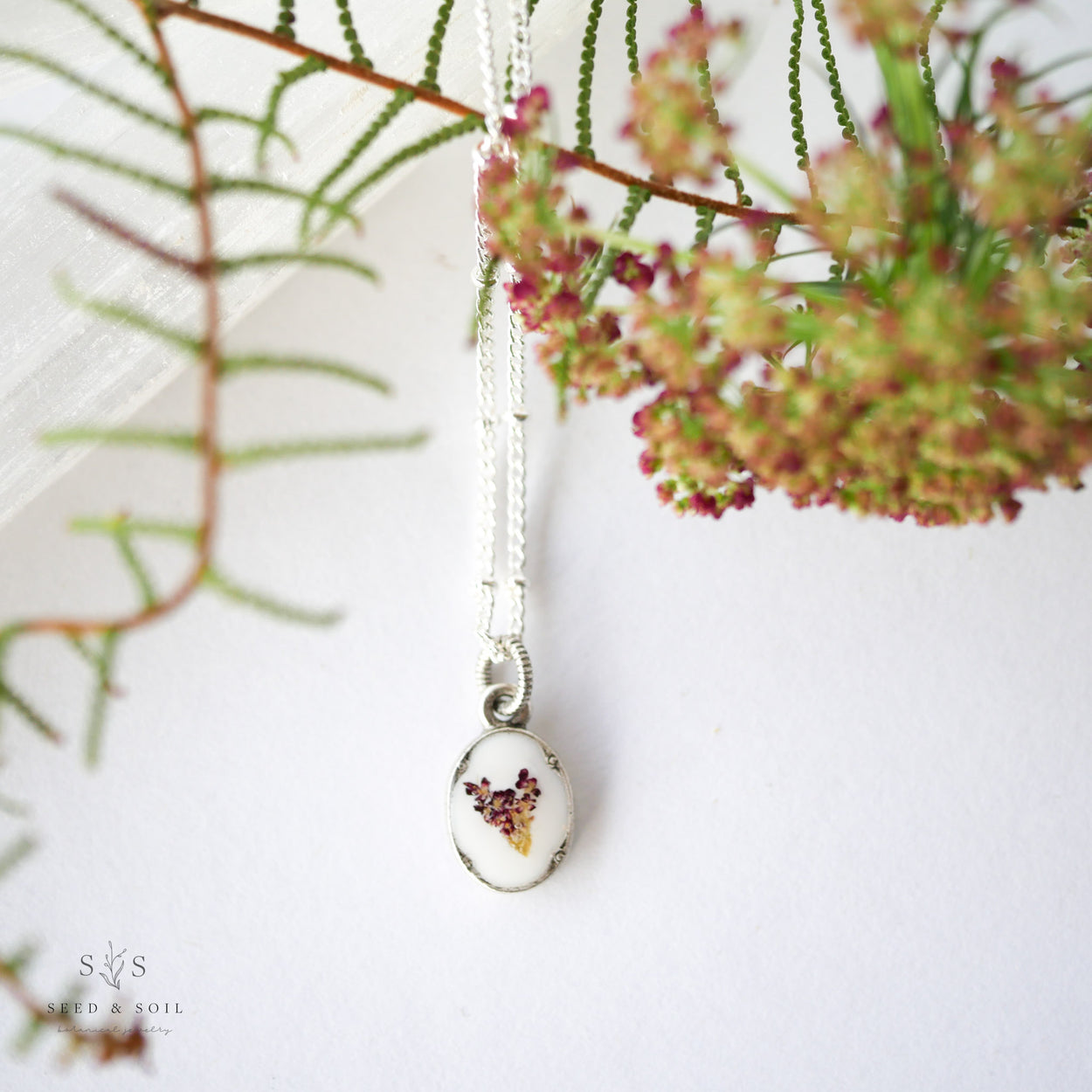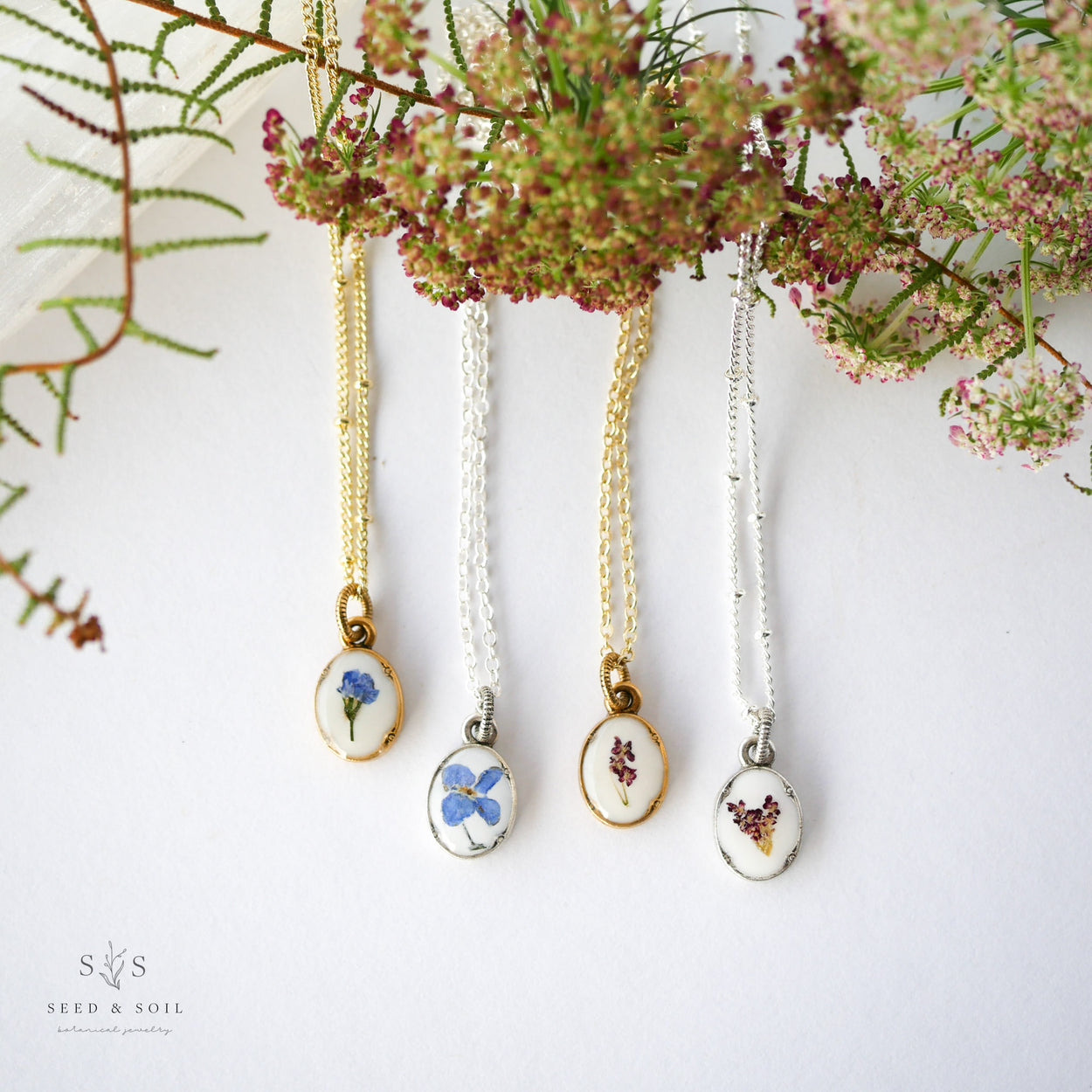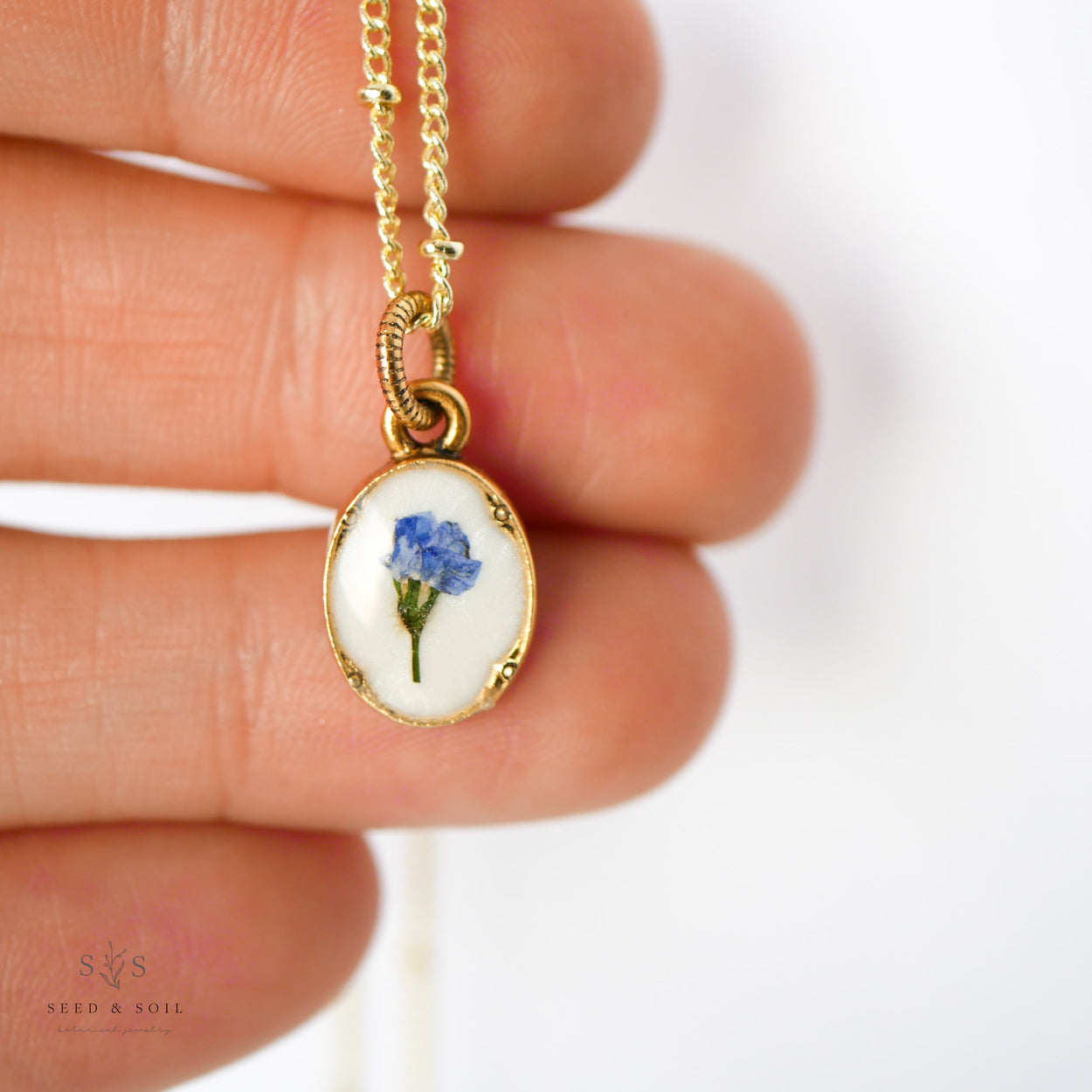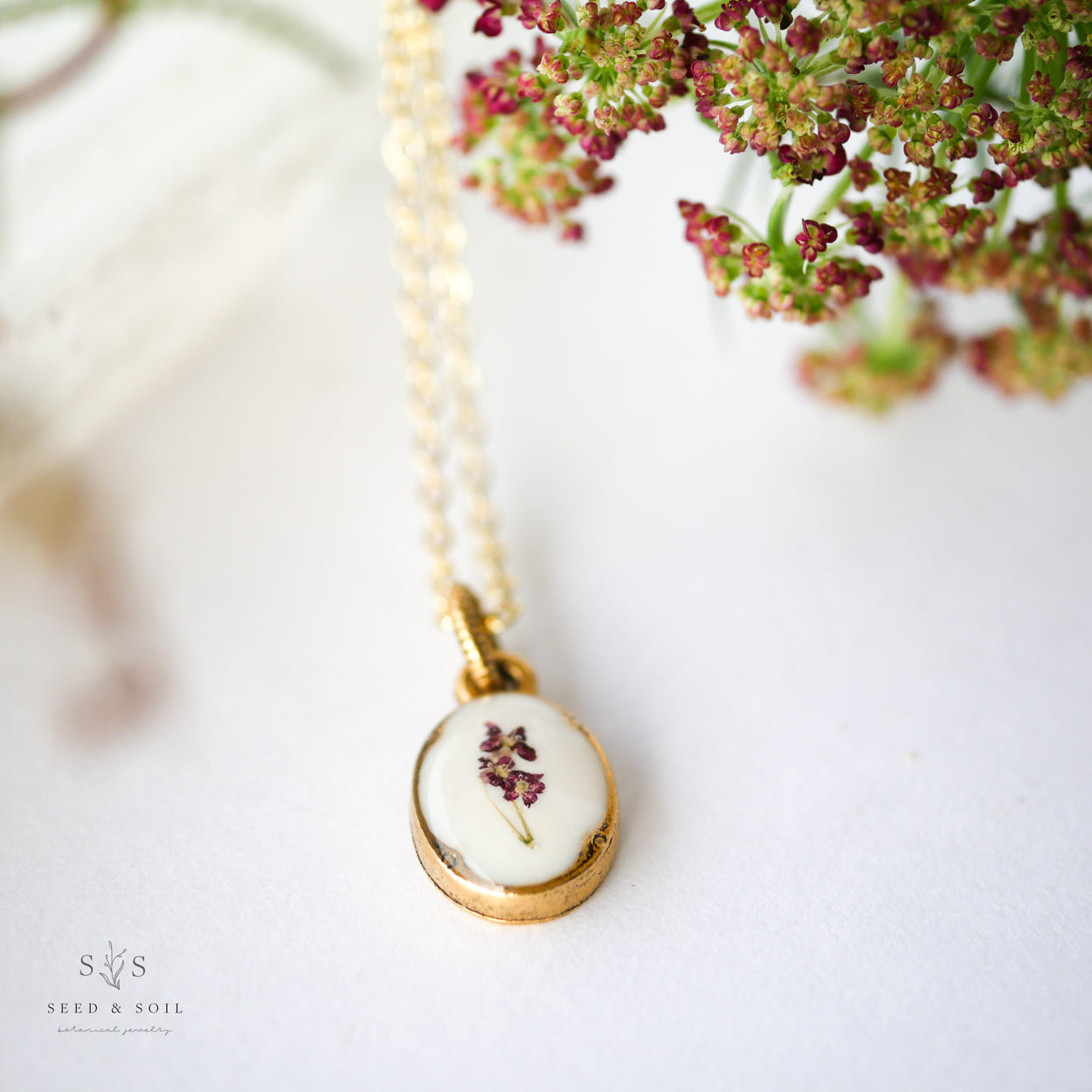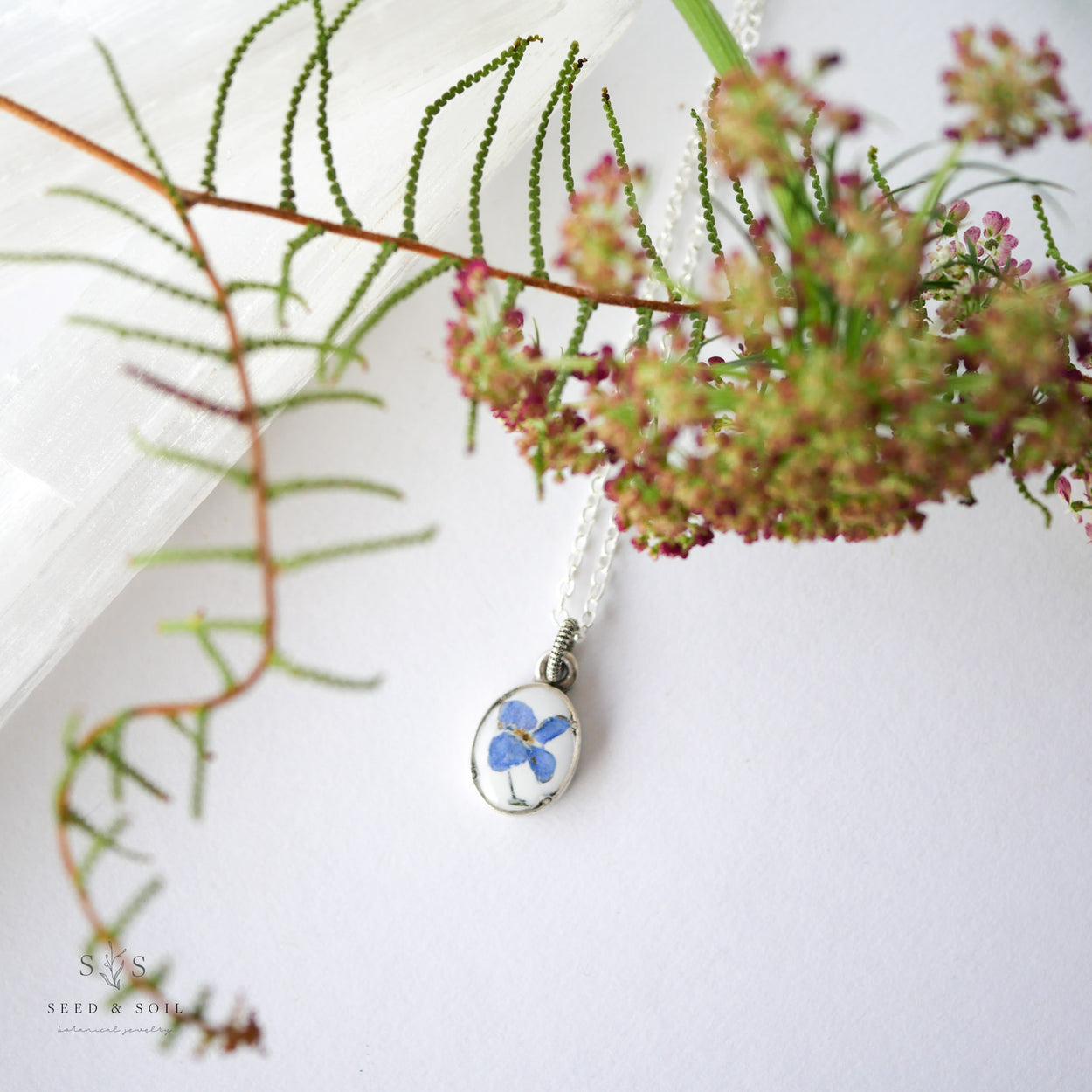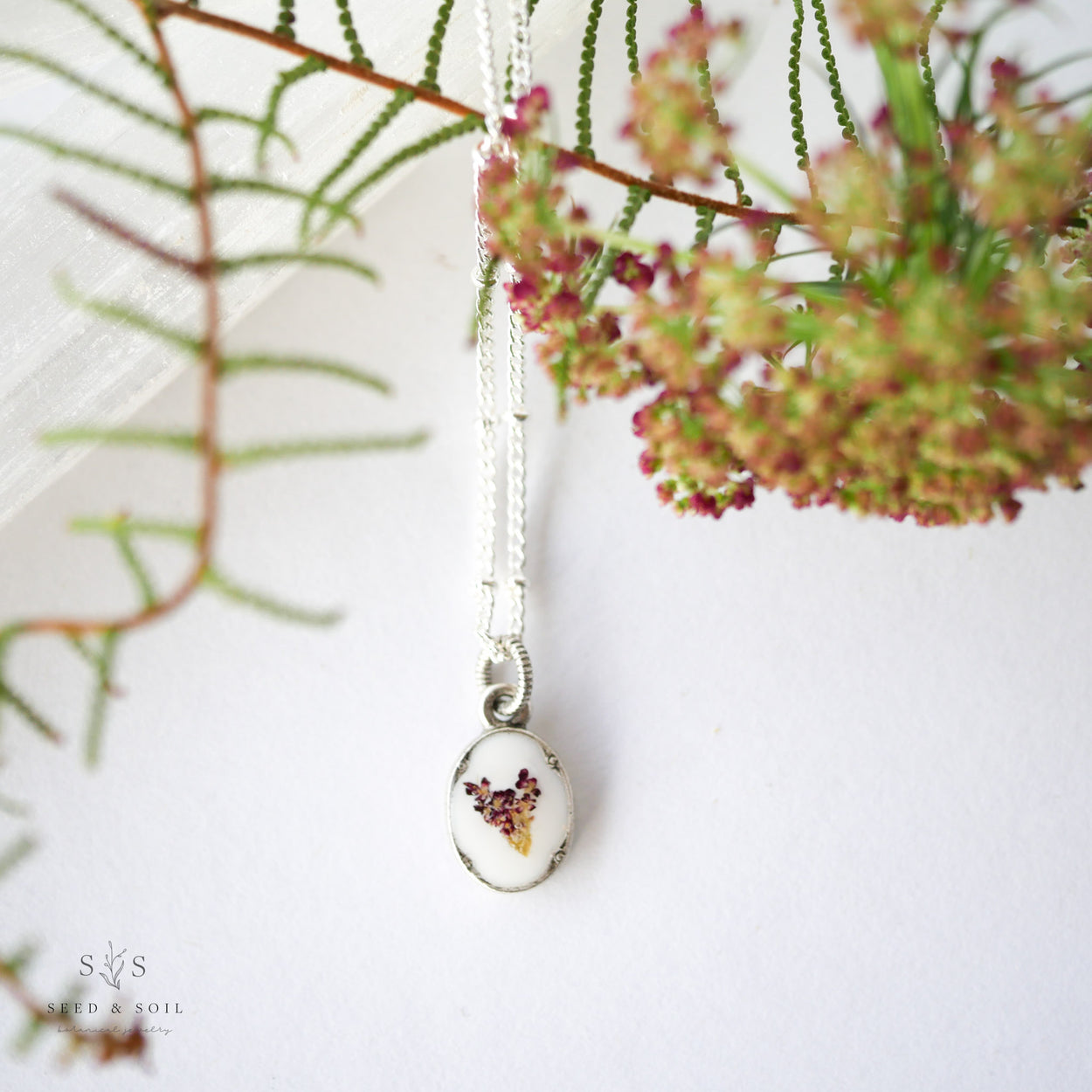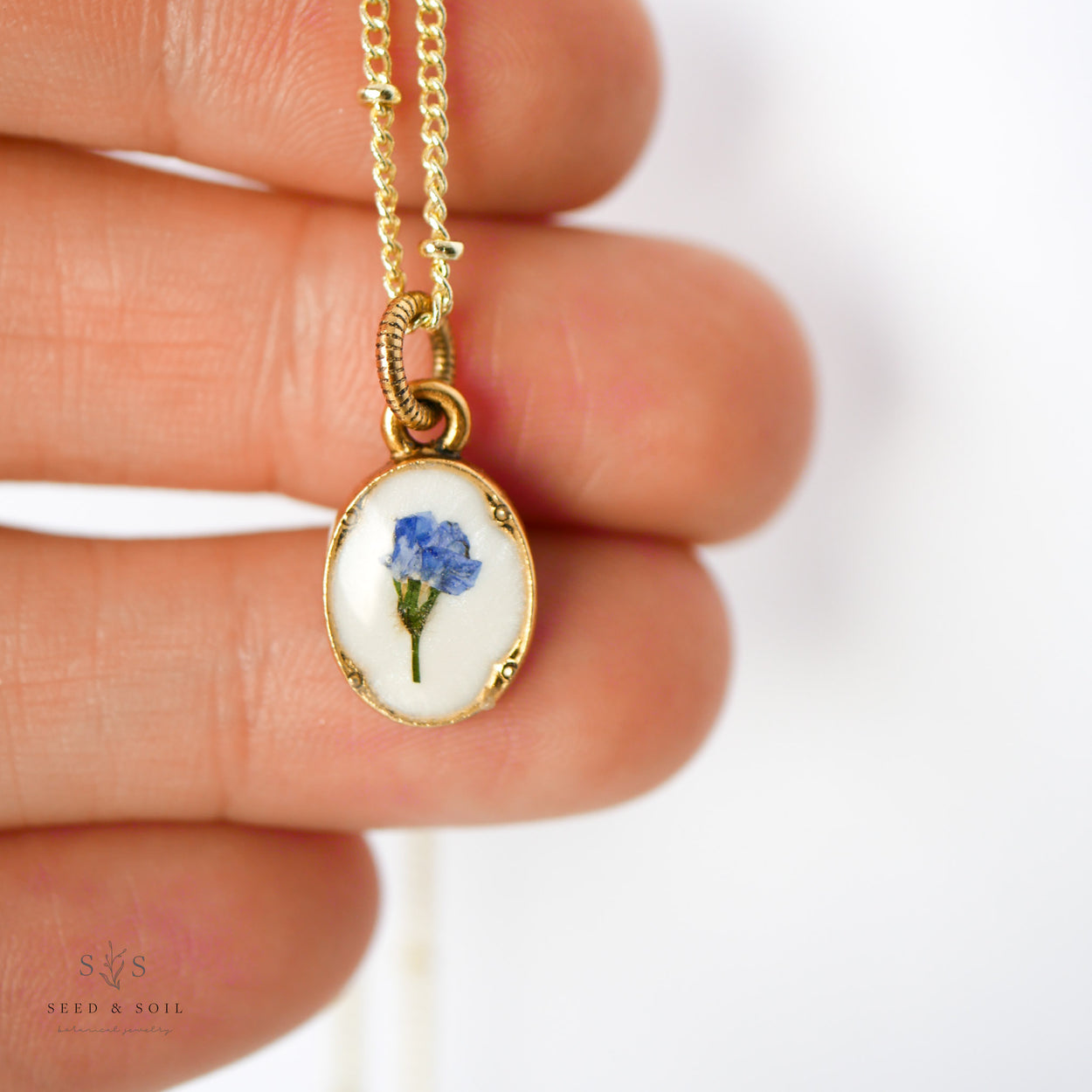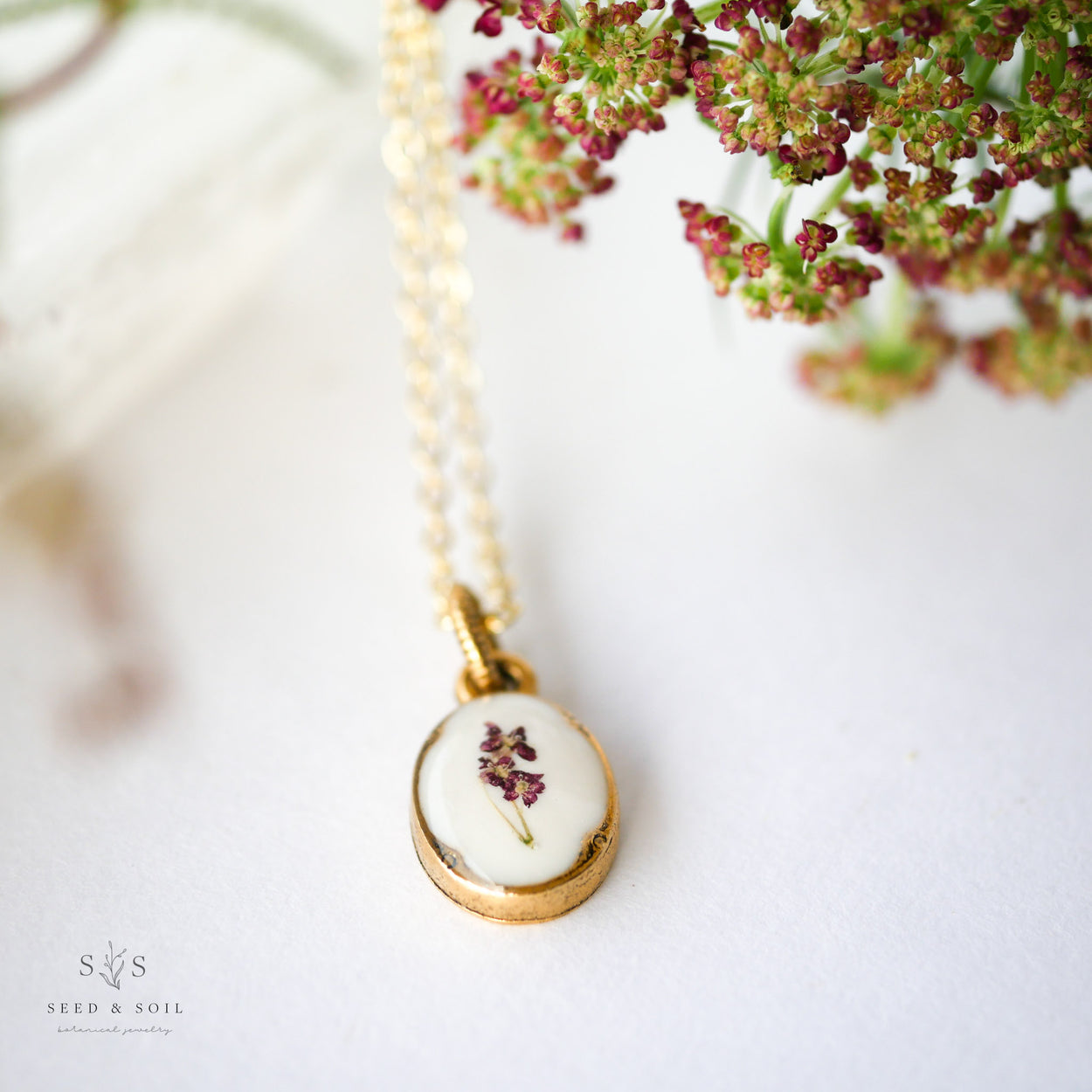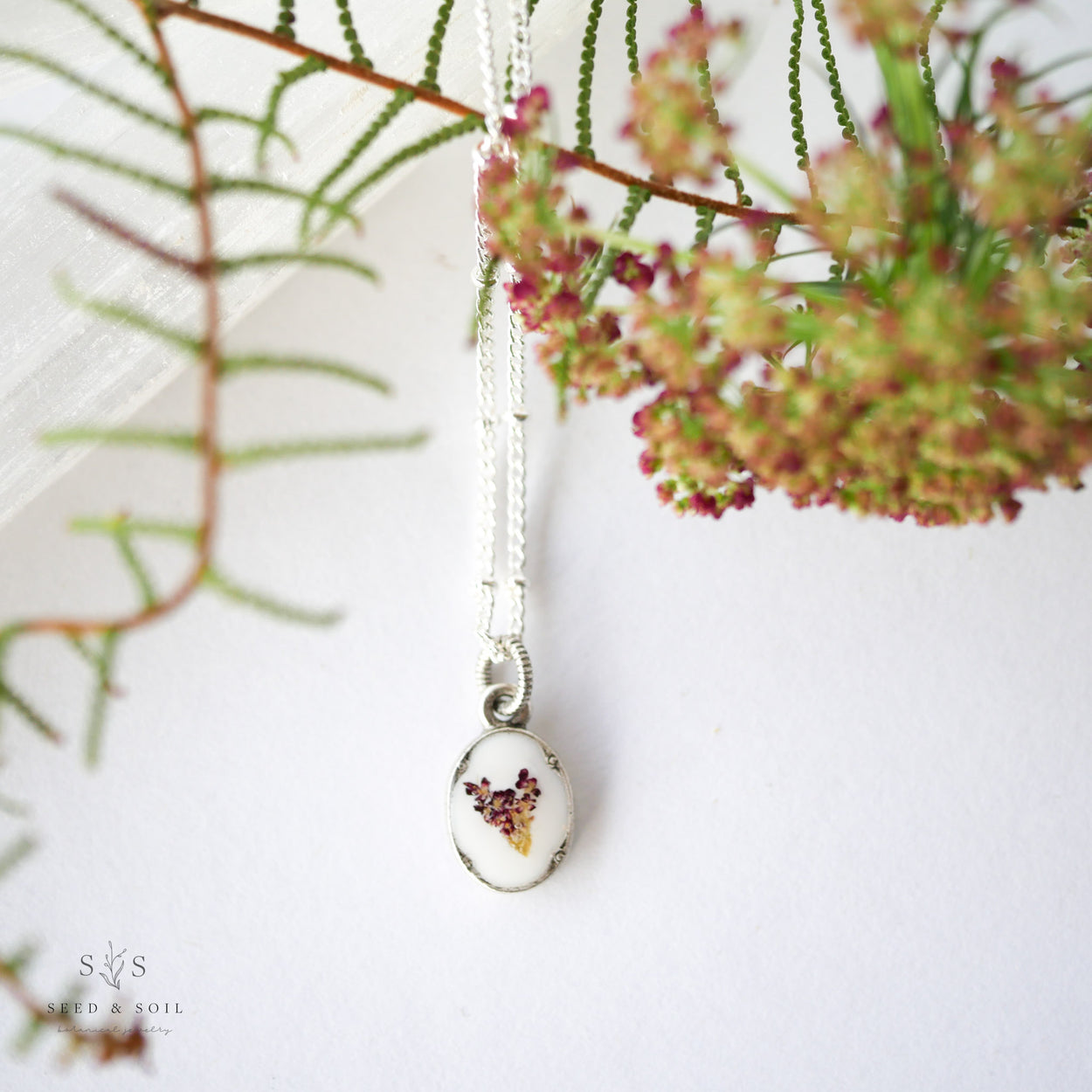 Seed&SoilShop
Heirloom Oval Pendant
The Heirloom Oval pendant reminds us of a piece so timeless and special as to be handed down from one generation to the next. The tiny floral bouquets placed over a white background creates the feel of a vintage locket. Chose from a tiny blue Forgetmenot or a little bouquet of burgundy Queen Anne's lace. 
The Forgetmenot is a symbol of remembrance, lasting friendship and love. 
Queen Anne's Lace is a symbol of sanctuary.
Choose from gold or silver plated. A plain chain or satellite chain. The symbolism of the botanical is printed on a card included with your jewelry. Ships in a jewelry gift box.