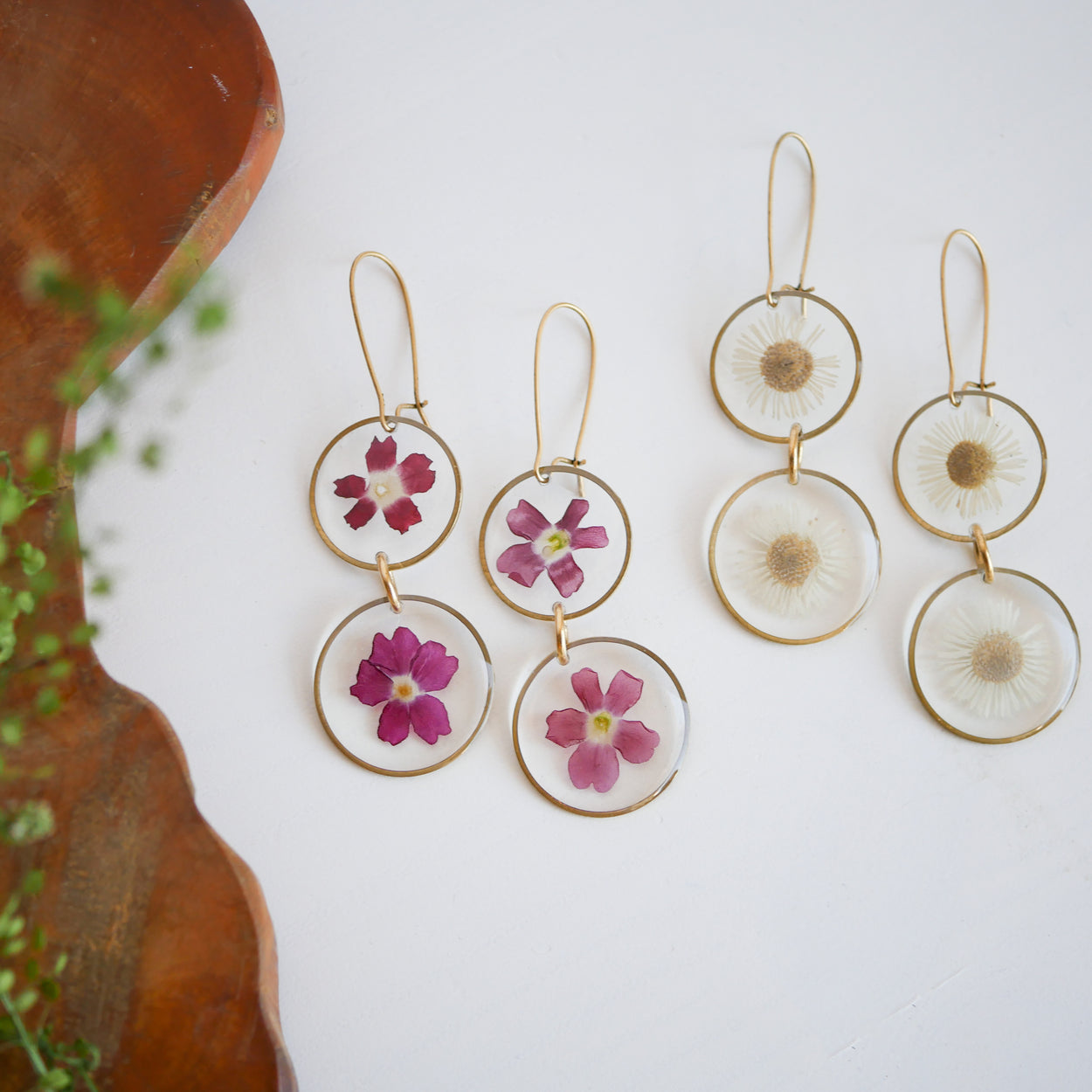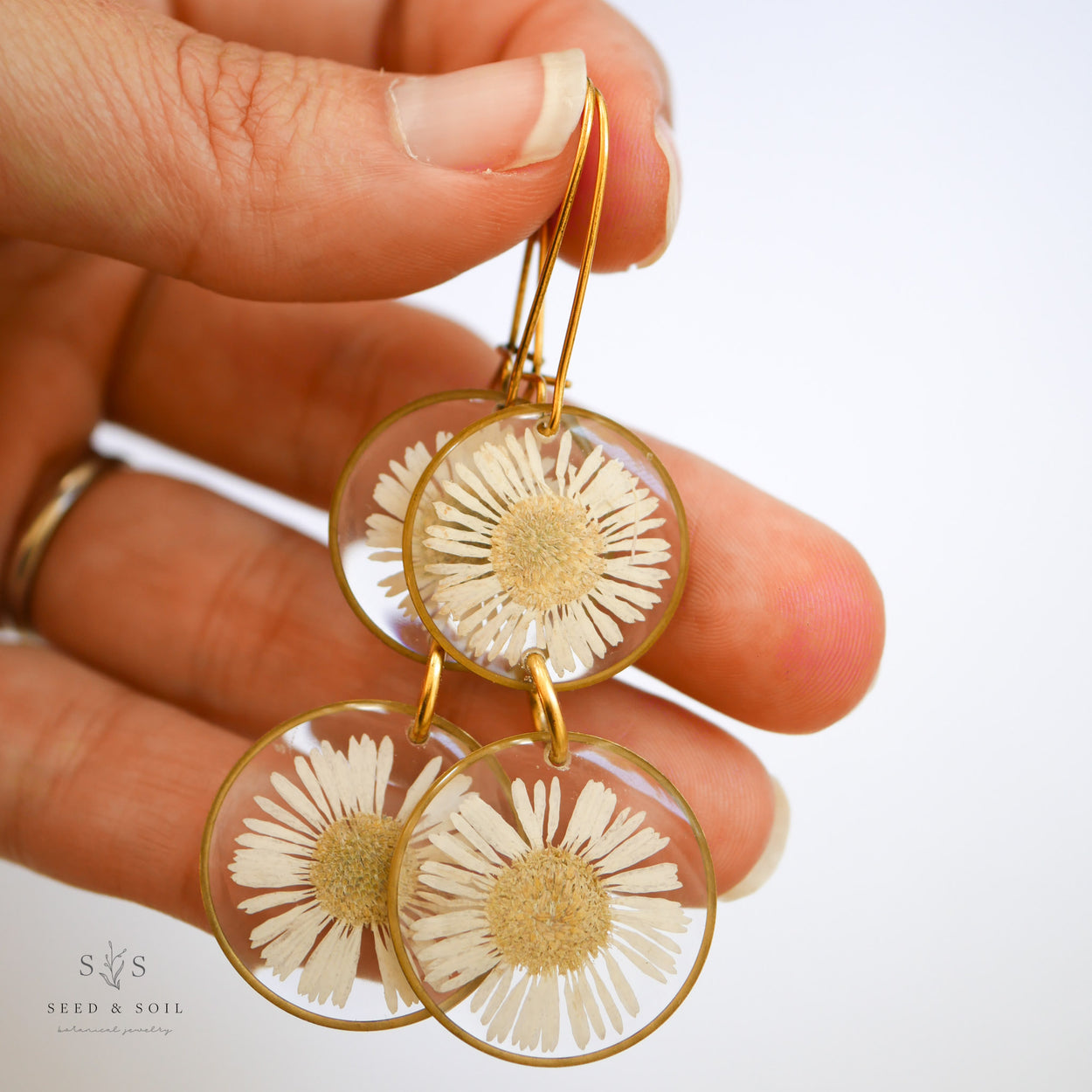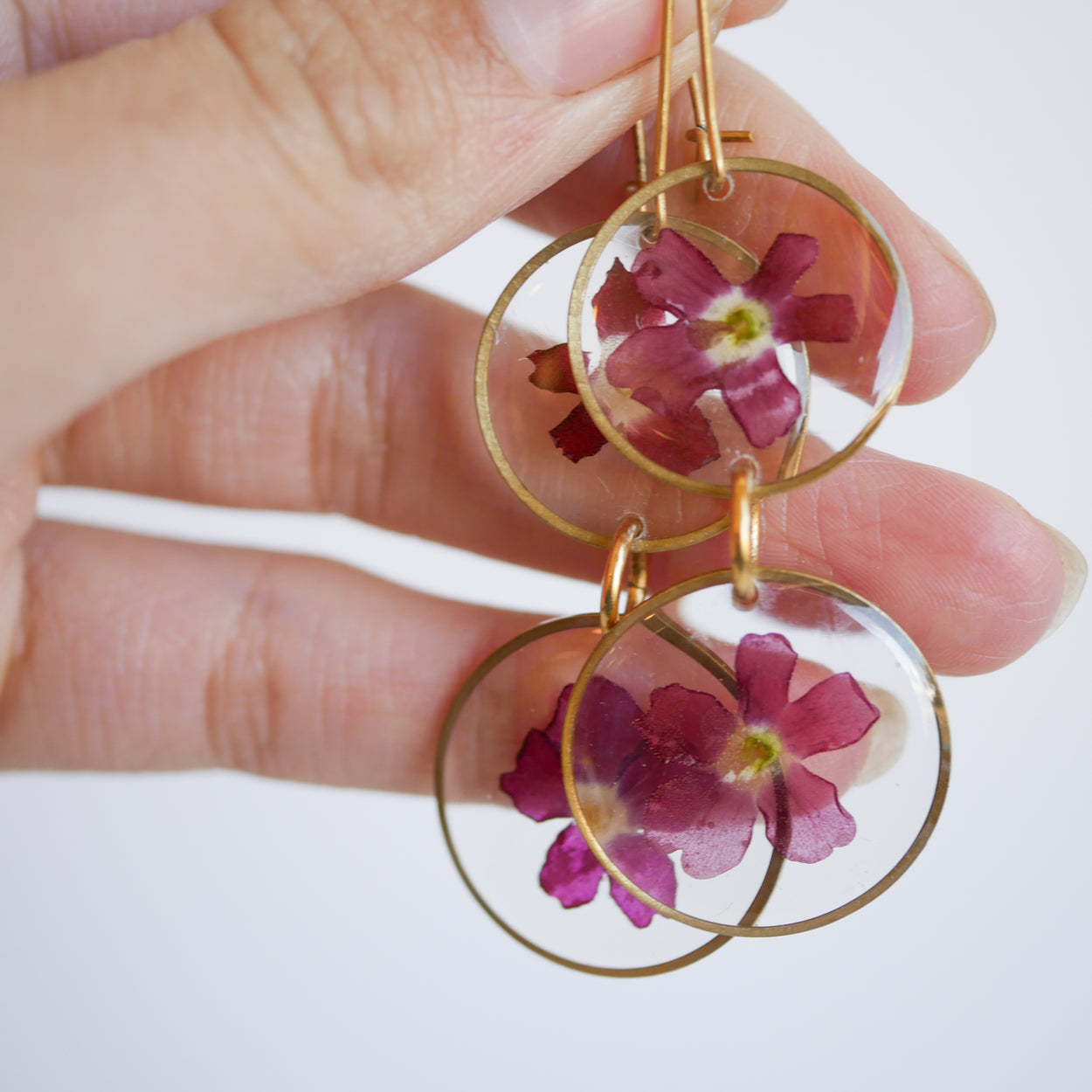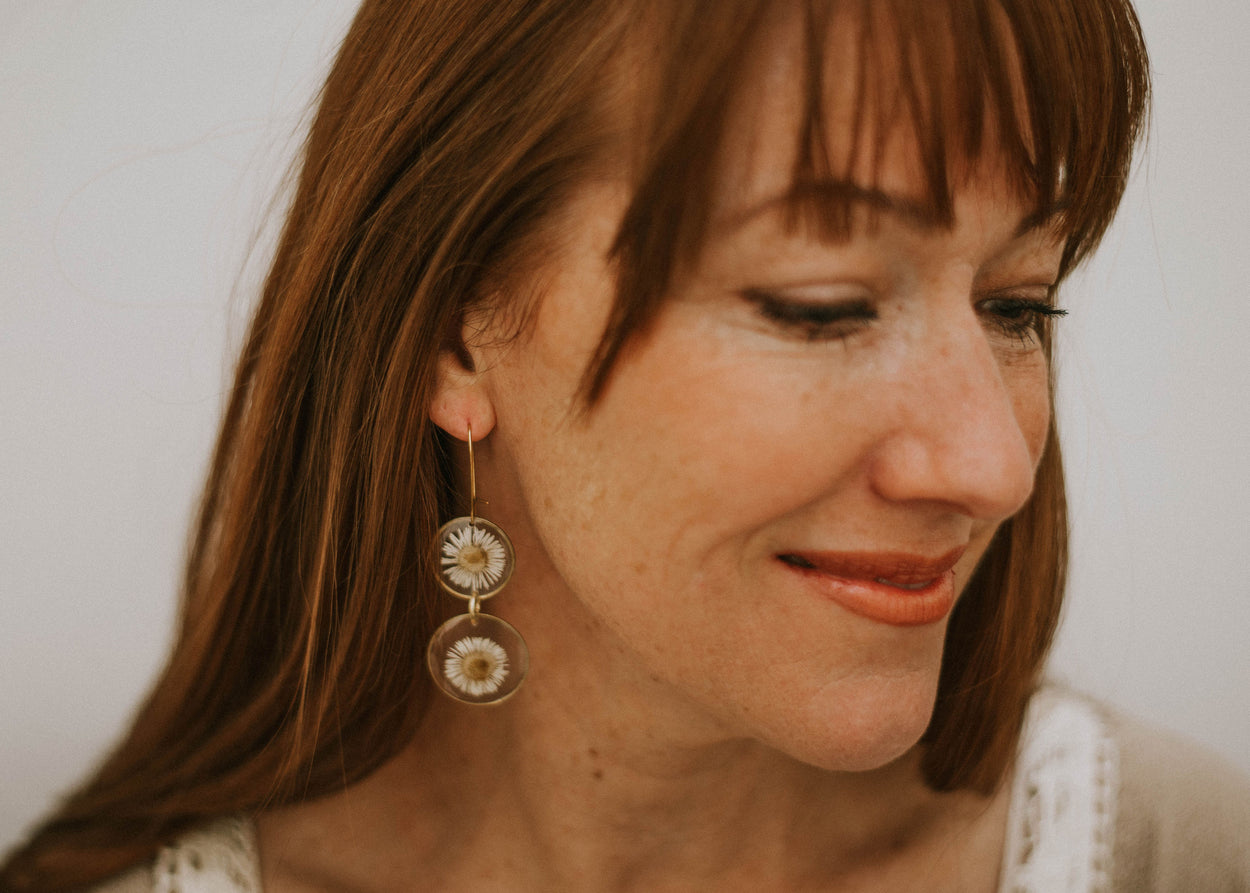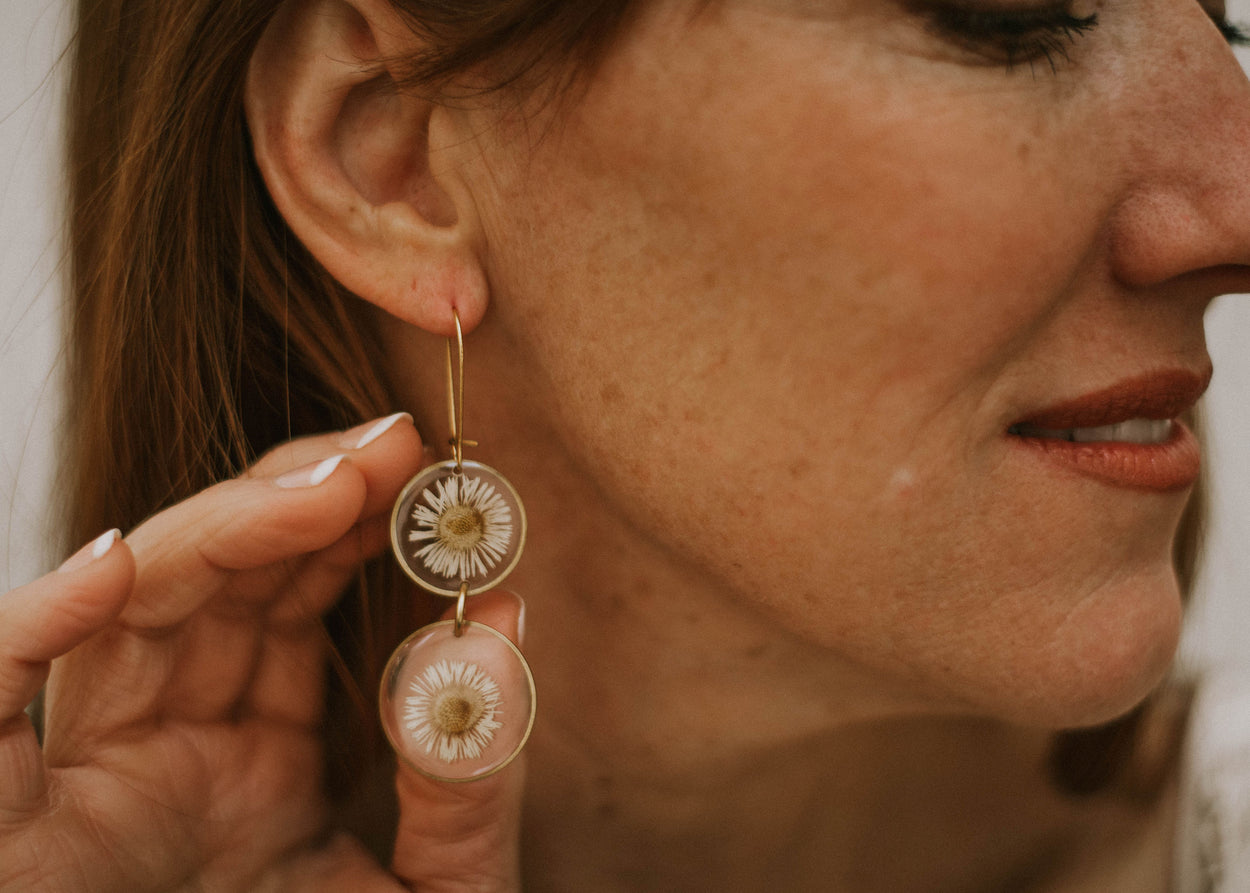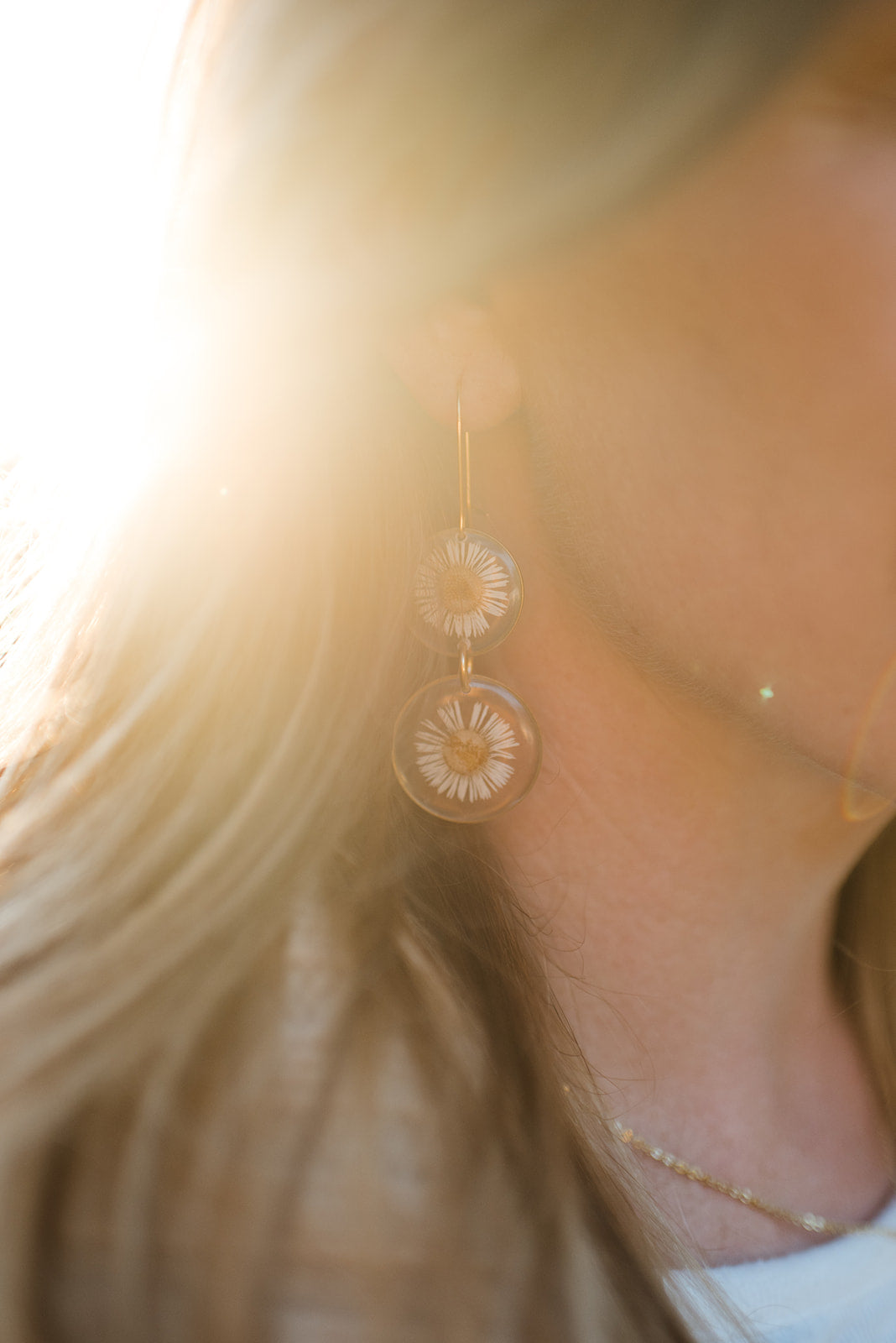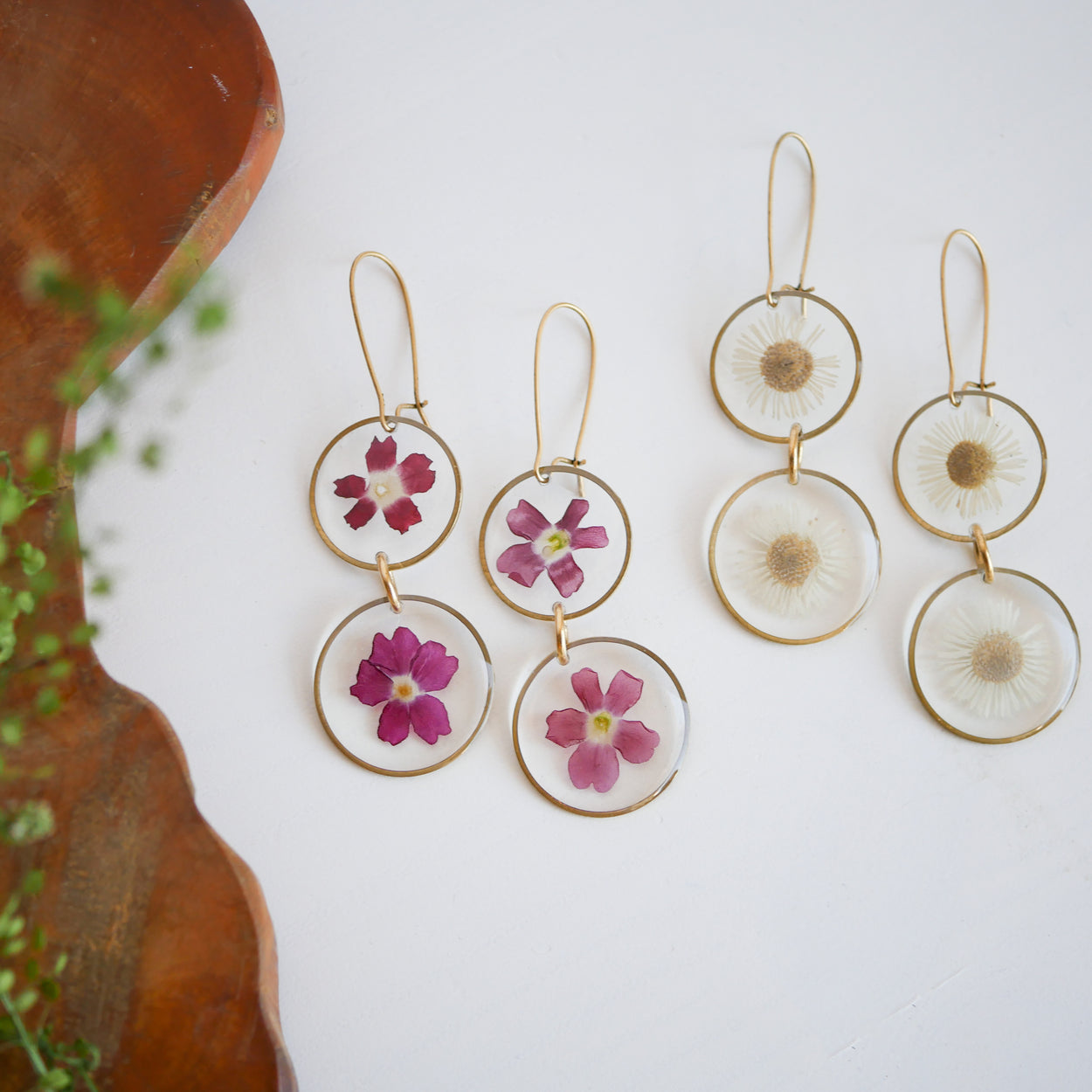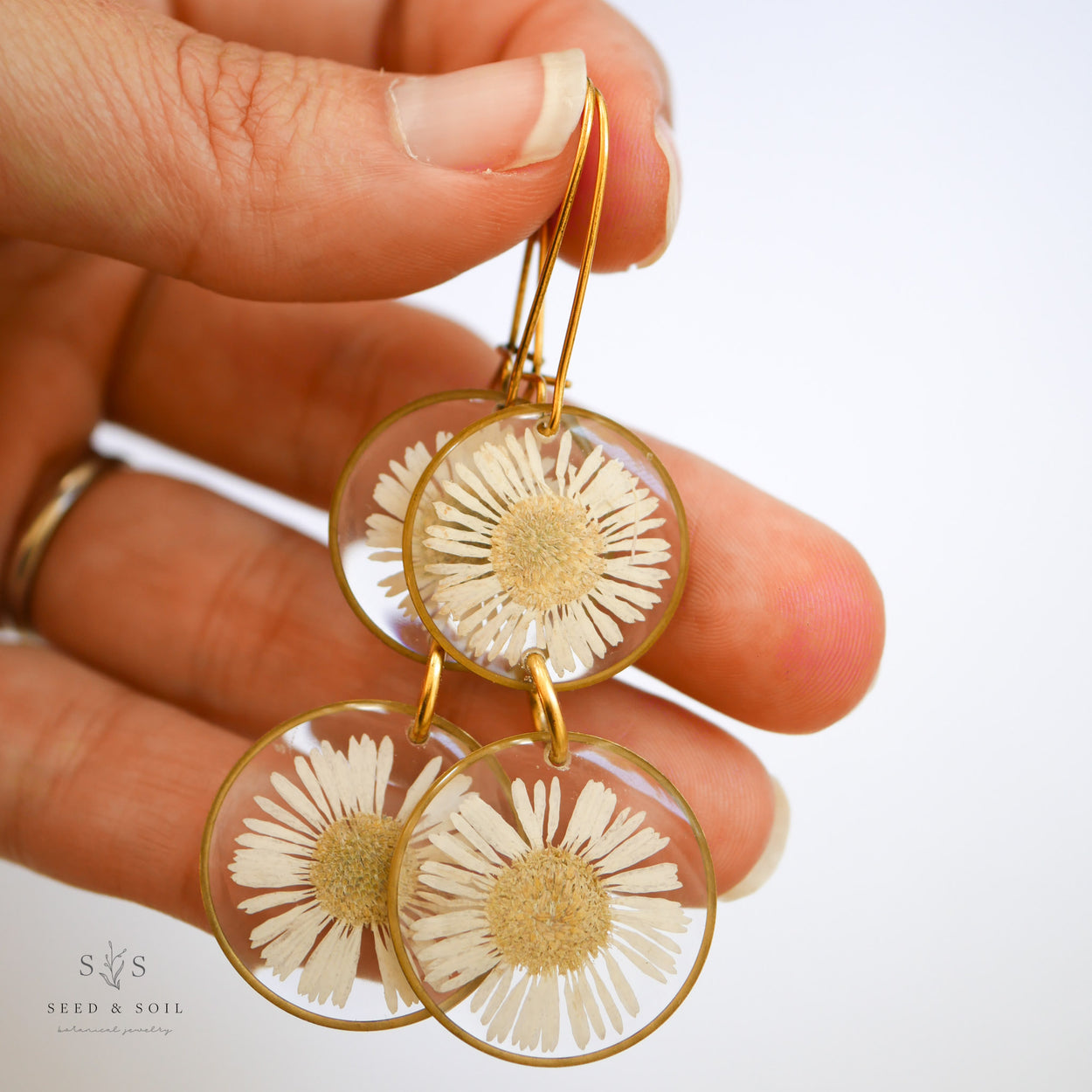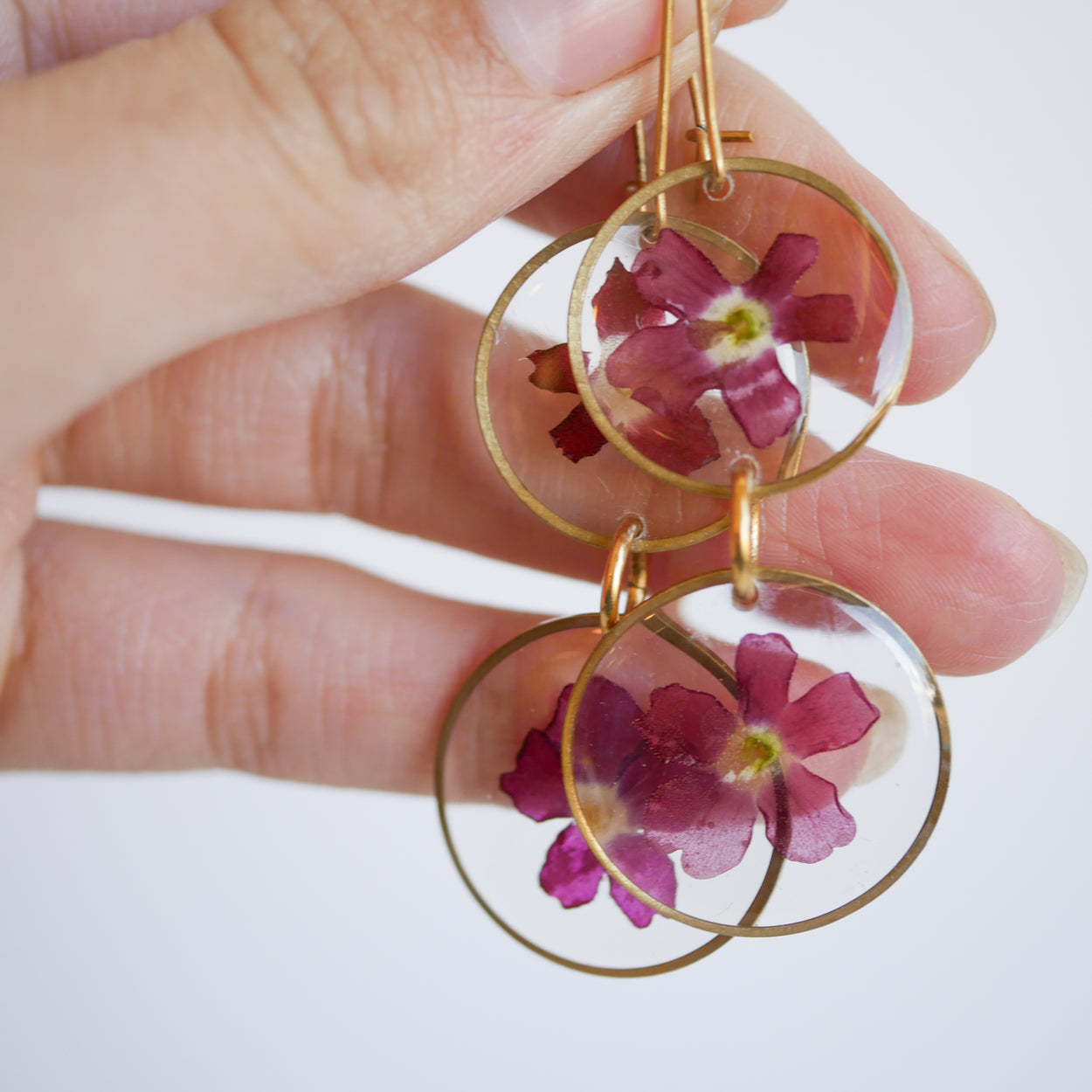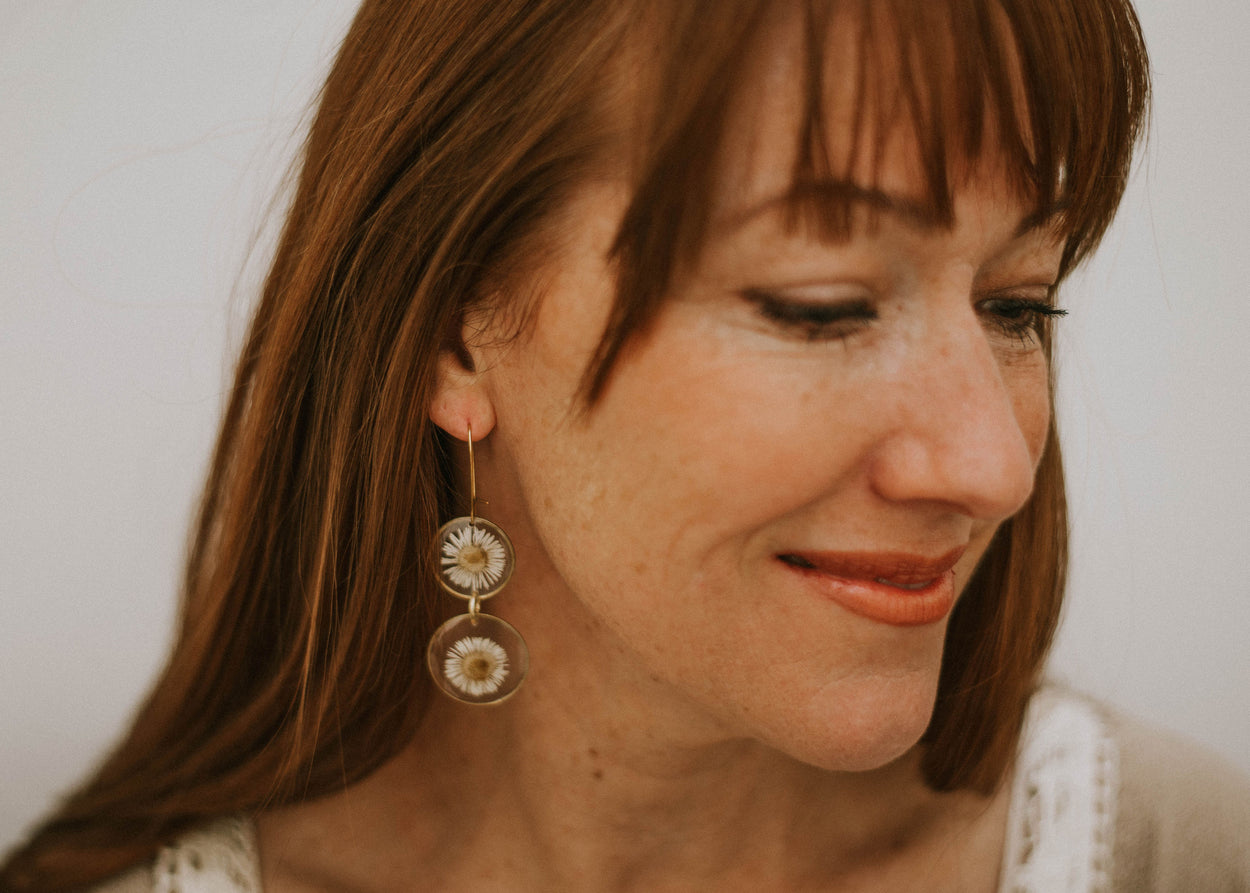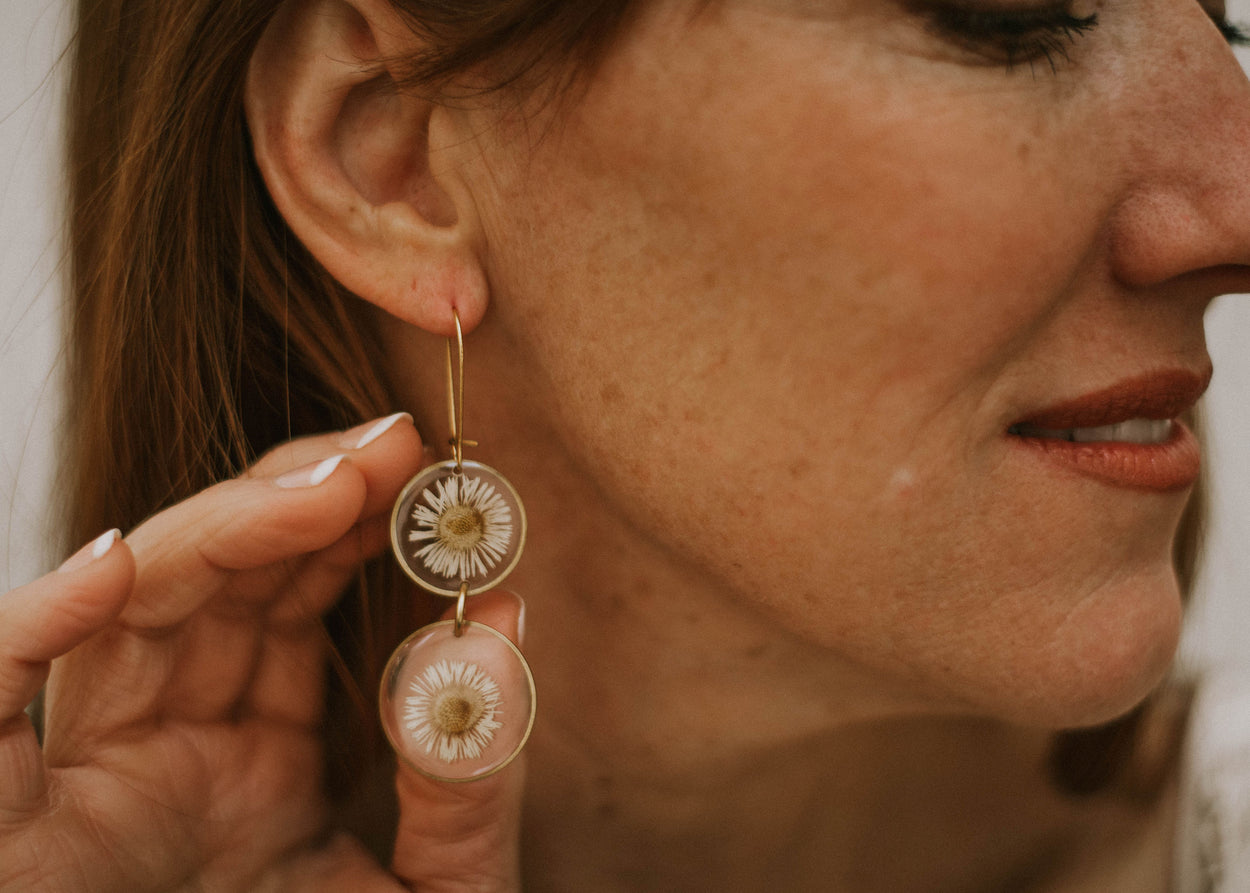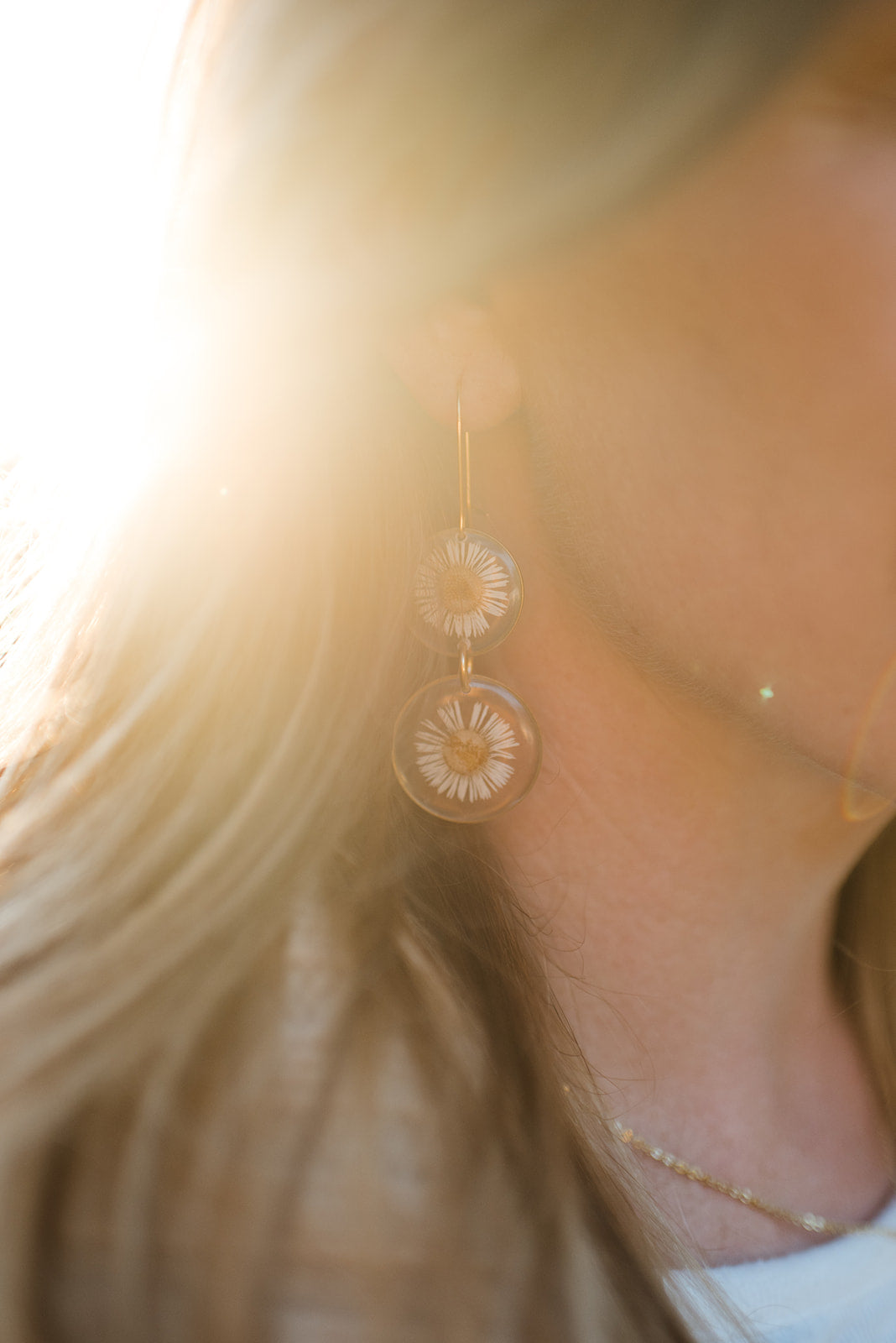 Seed&SoilShop
Boho Babe Earrings
These earrings give all the boho vibes while also having the sophisticated design of lucite. They are super lightweight so you can wear them all day without a second thought. Choose from wild daisies or verbena flowers.
Daisies are known as a symbol of hope. 
Verbena is a symbol of romance and sweet memories.
Circles measure 3/4" and 1" round. Finished with a gold plated kidney shaped ear hook.
Ships in a jewelry gift box, the symbolism is printed on a tag included with your jewelry. All materials are nickel and lead free.