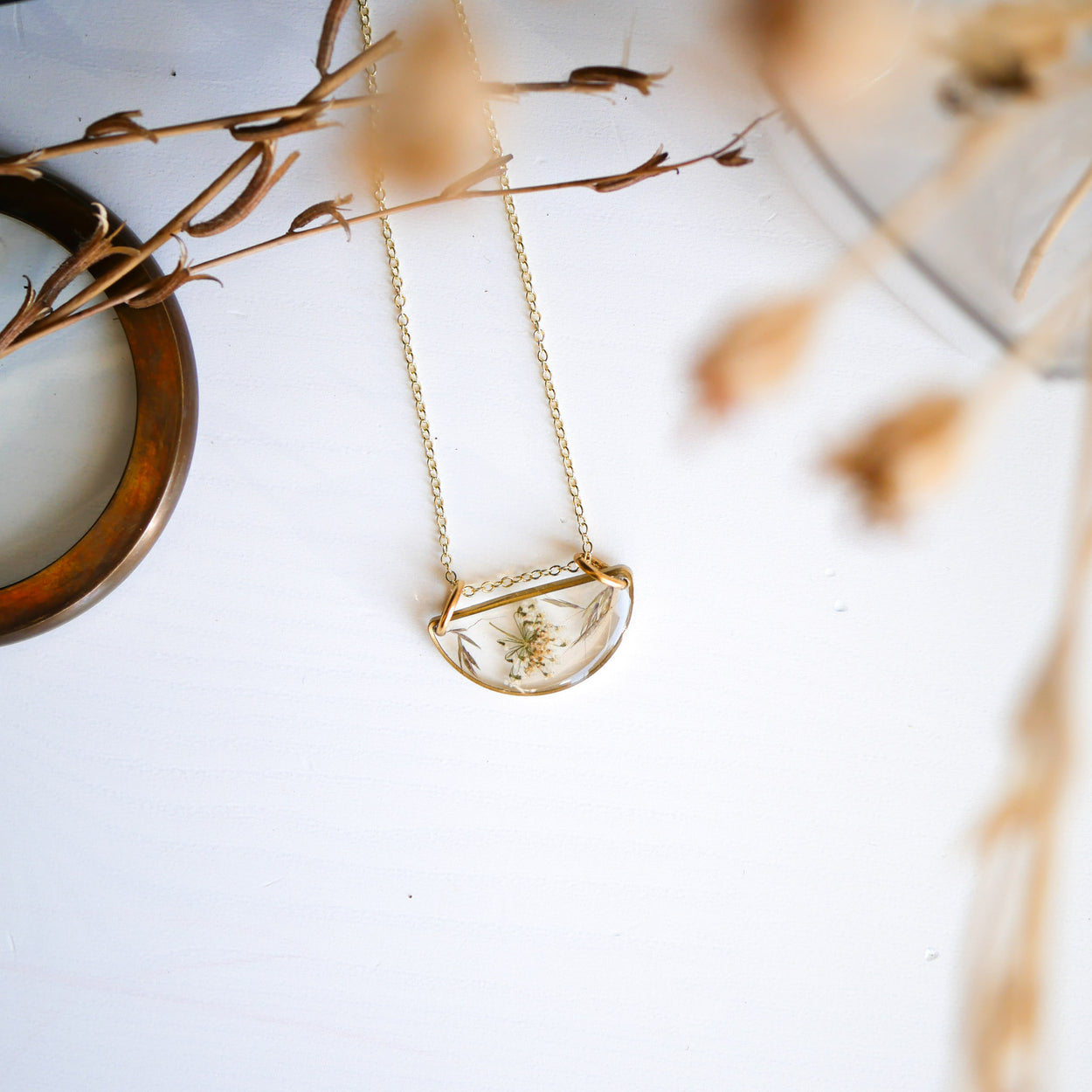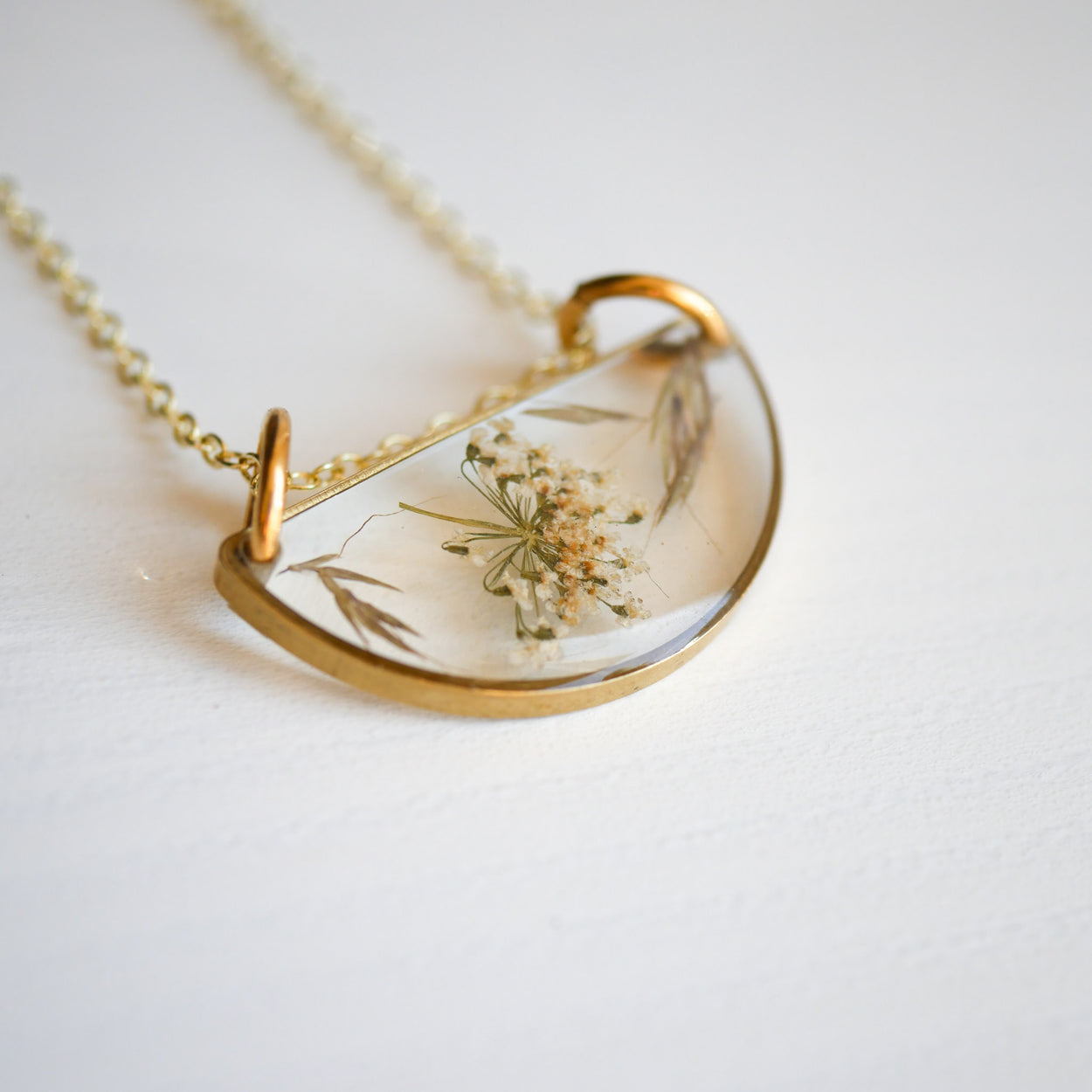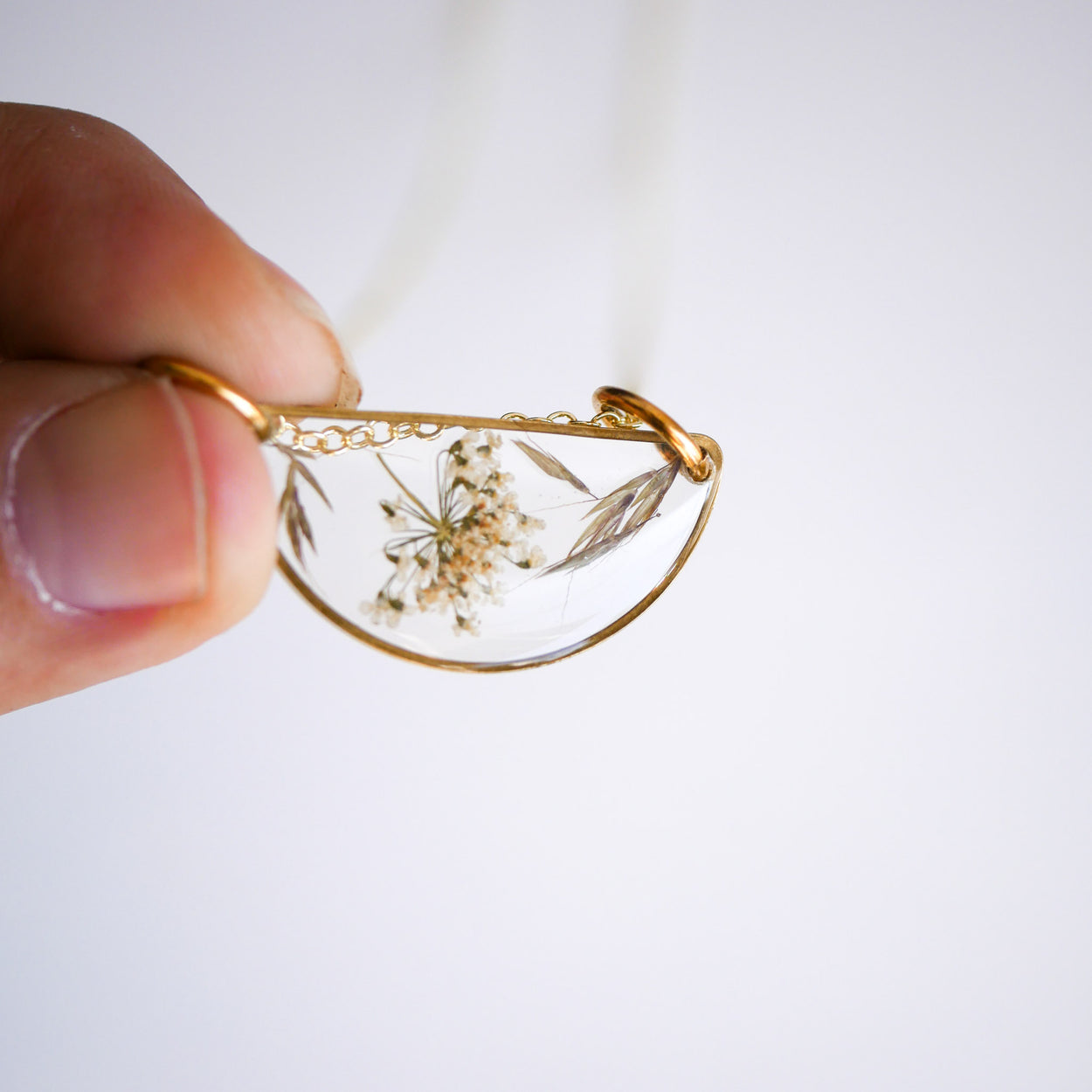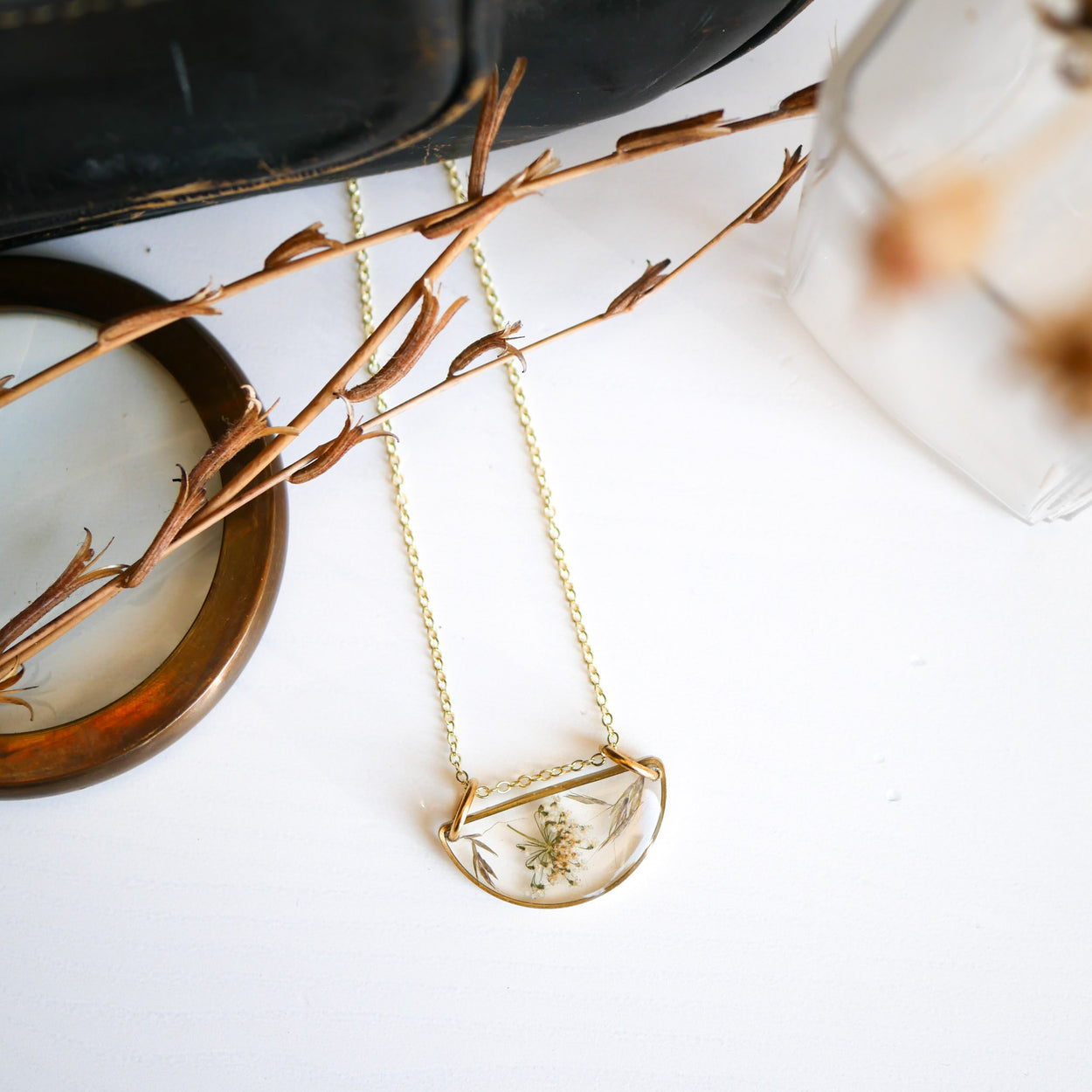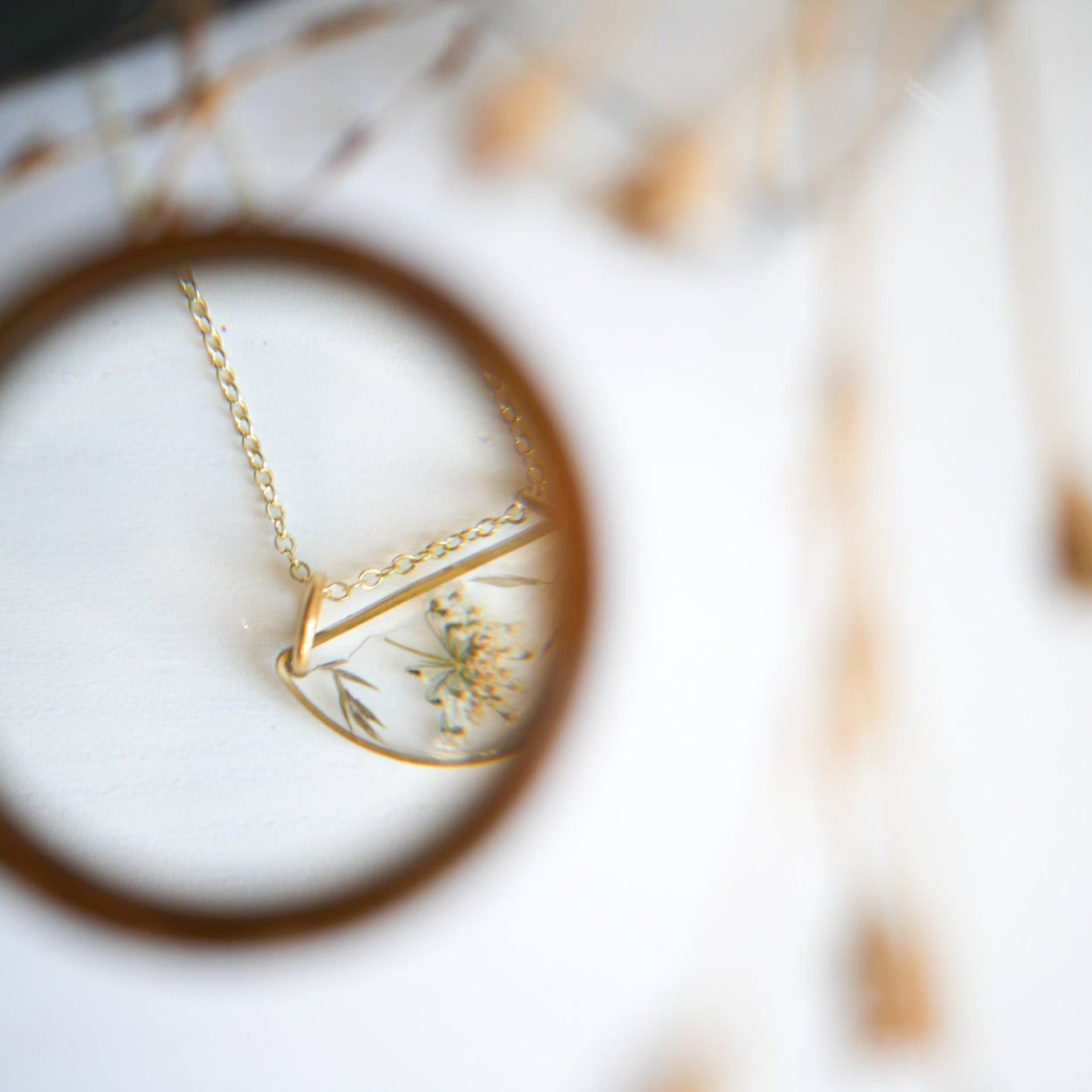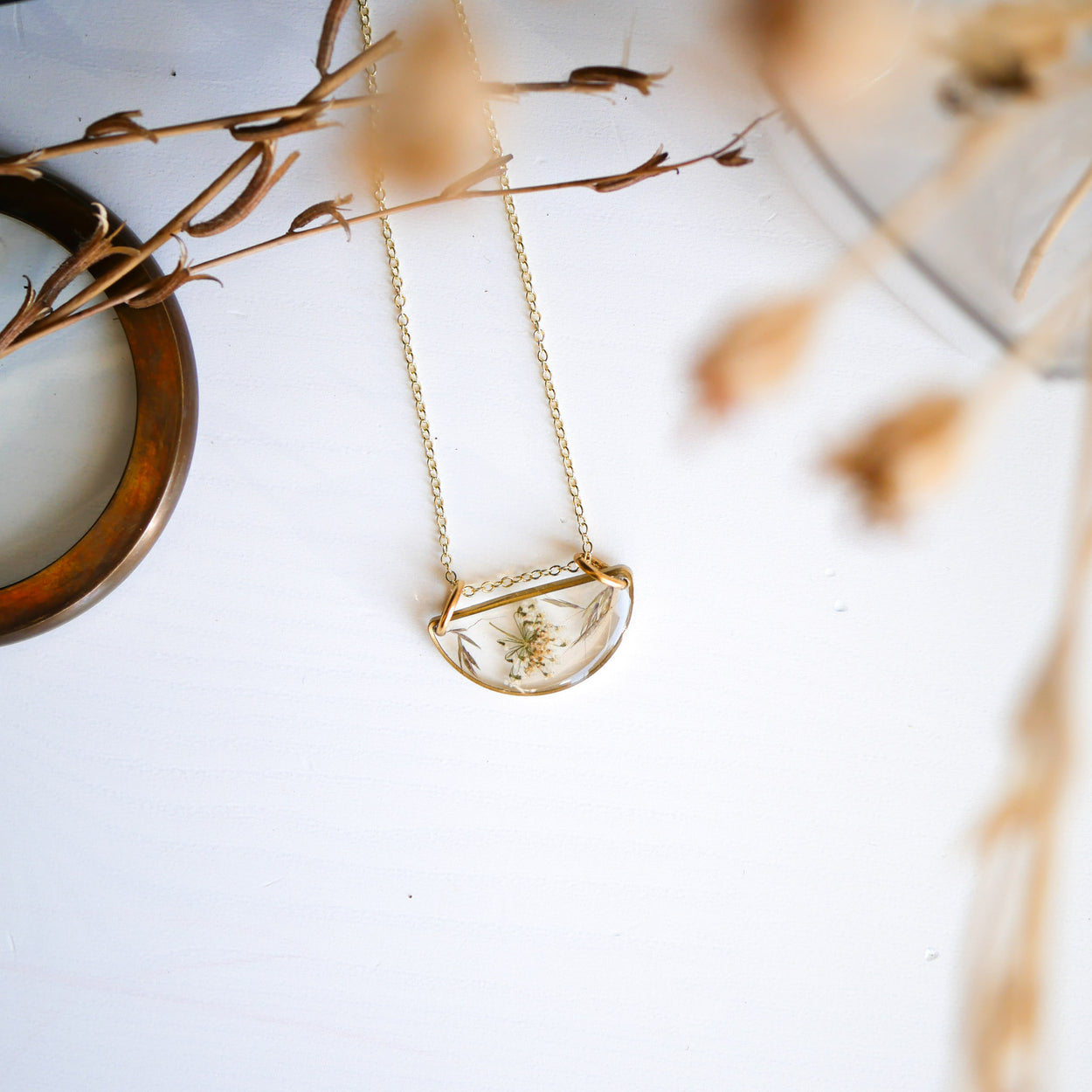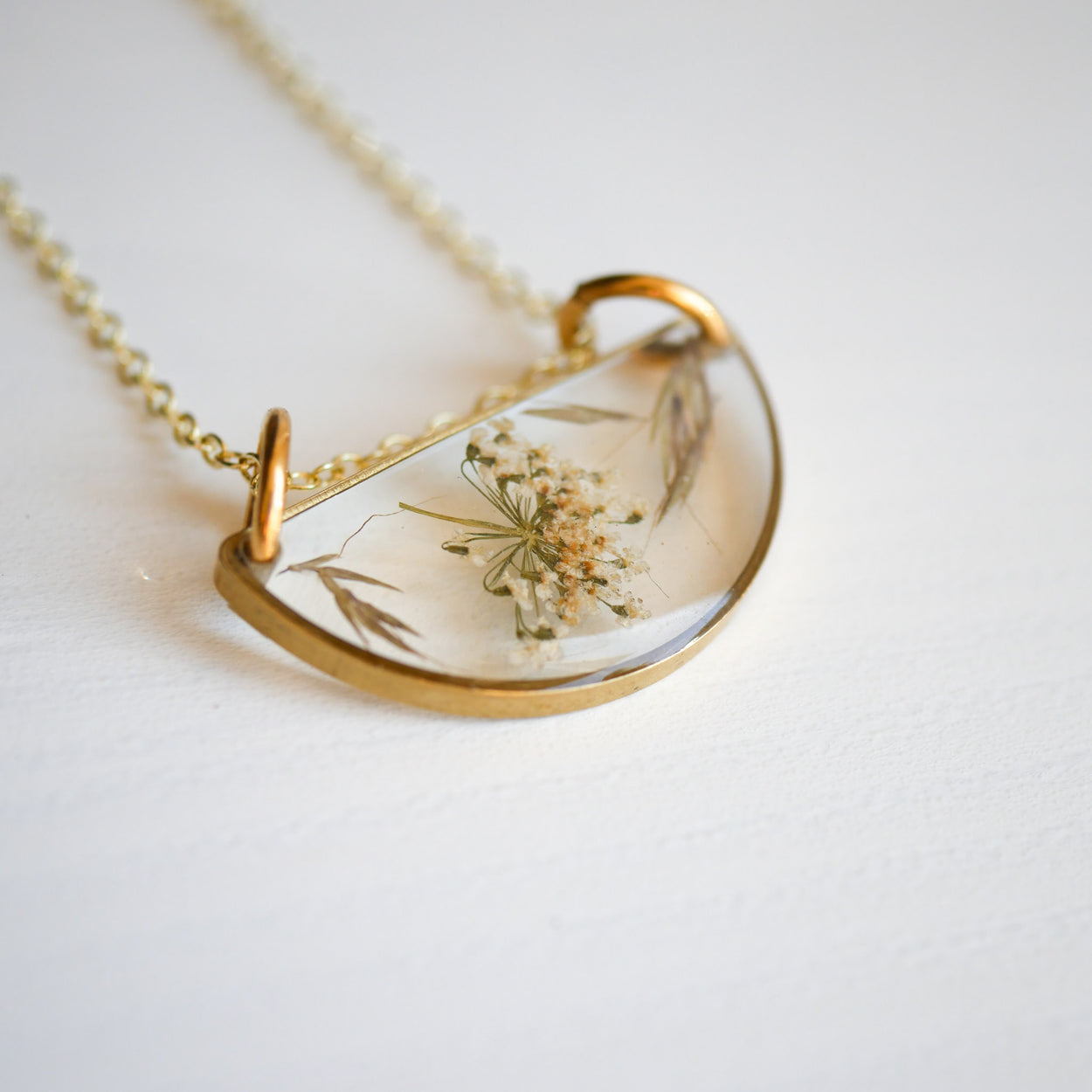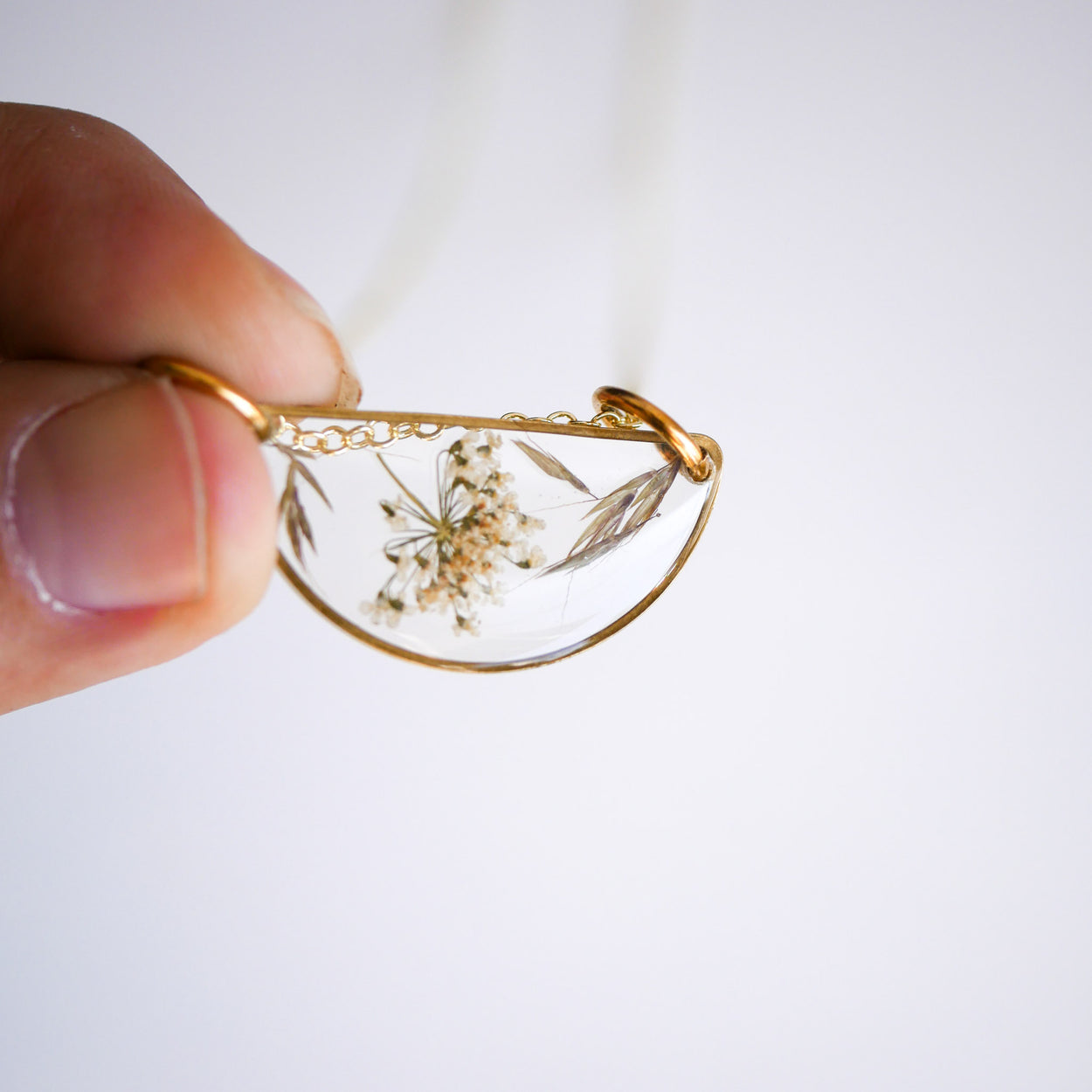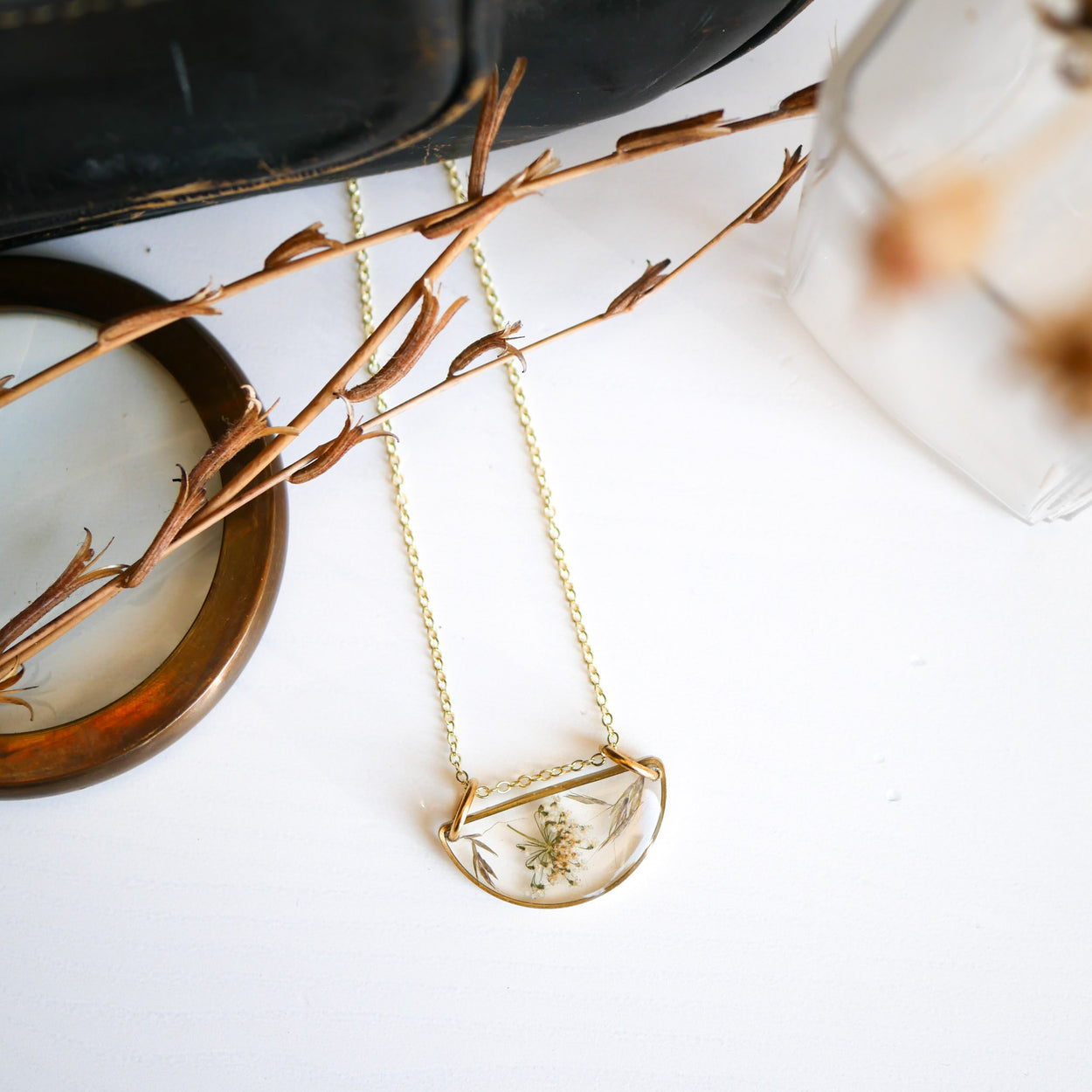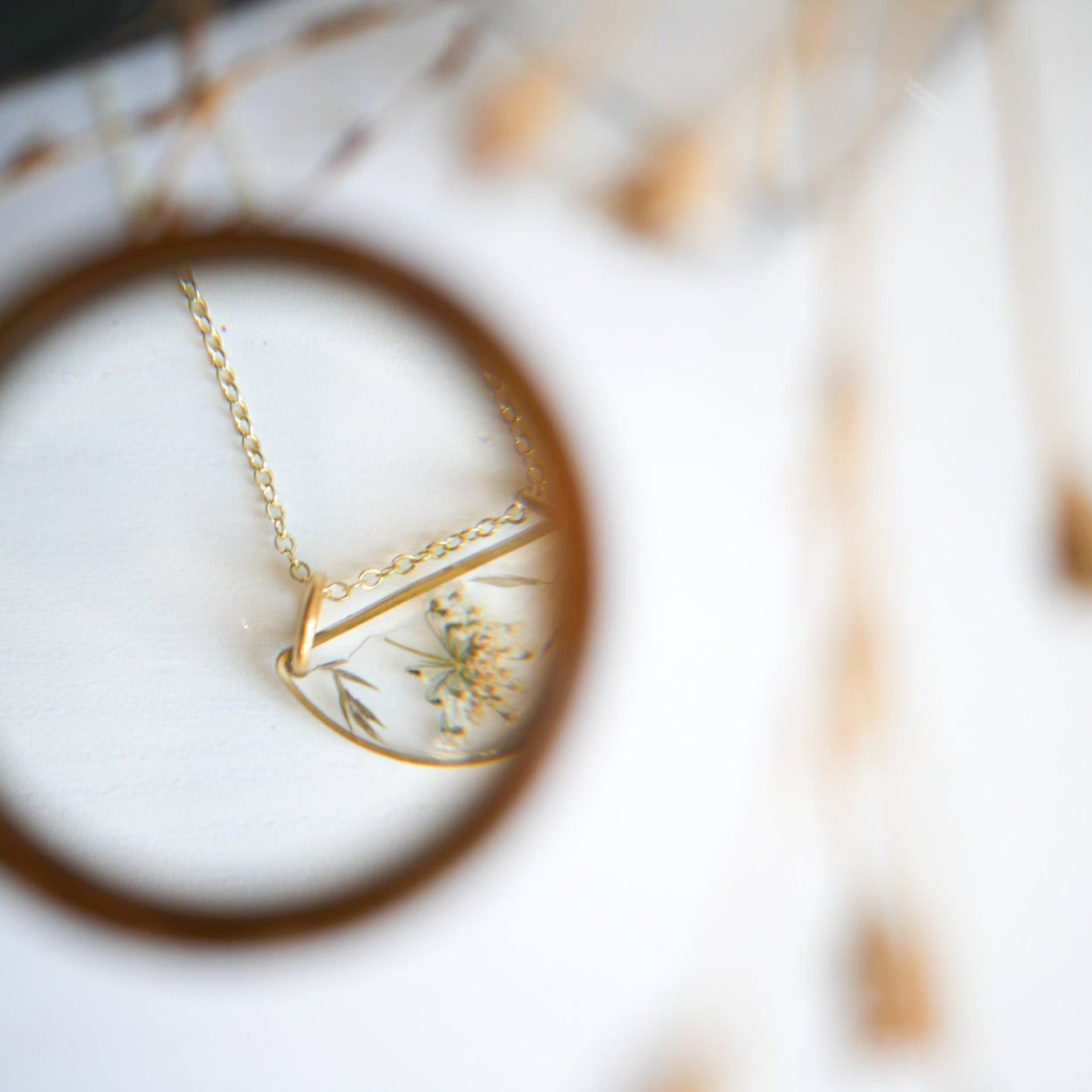 Seed&SoilShop
Meadow Luna Necklace
Our best selling Luna necklace finished with Meadow Collection Botanicals. The perfect mix of modern and vintage charm. The monochromatic look makes them easy to wear with any outfit!
The Meadow is know to symbolize growth, renewal, and the cycles of life. 
Choose between an adjustable 16"-18" or 20" chain. Chain is gold plated over brass and hypoallergenic. Symbolism is printed on a tag included with your jewelry. Ships in a hand stamped black jewelry gift box.