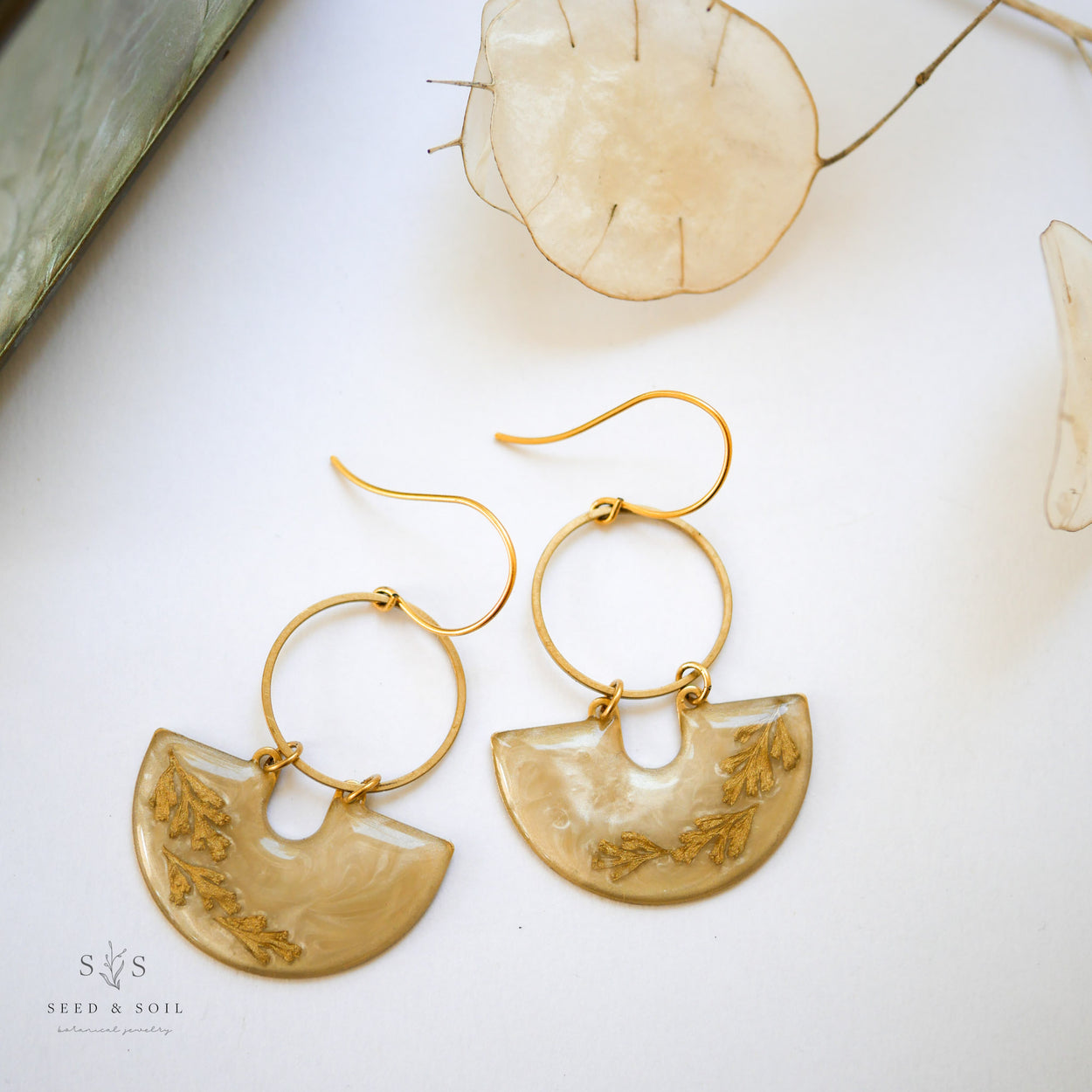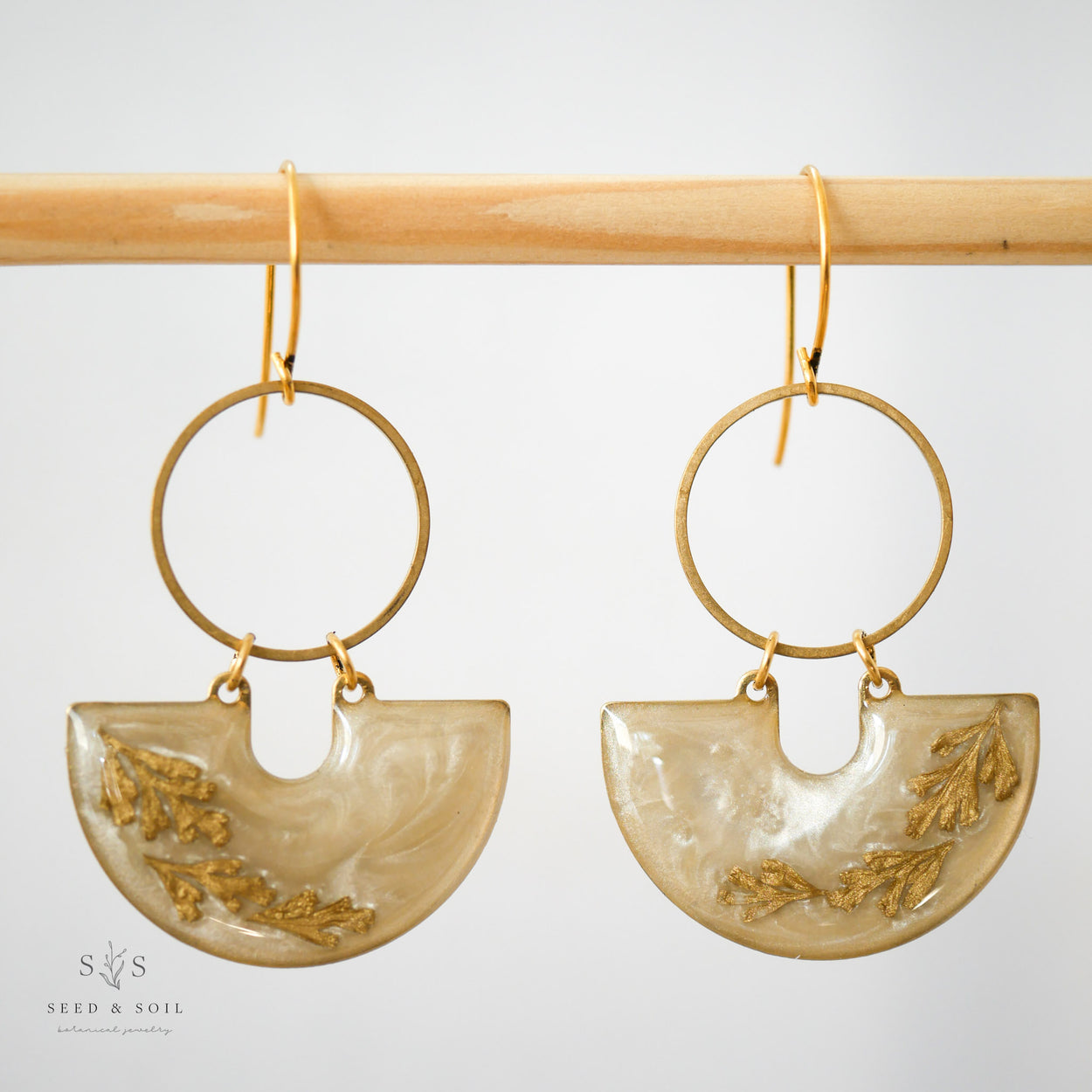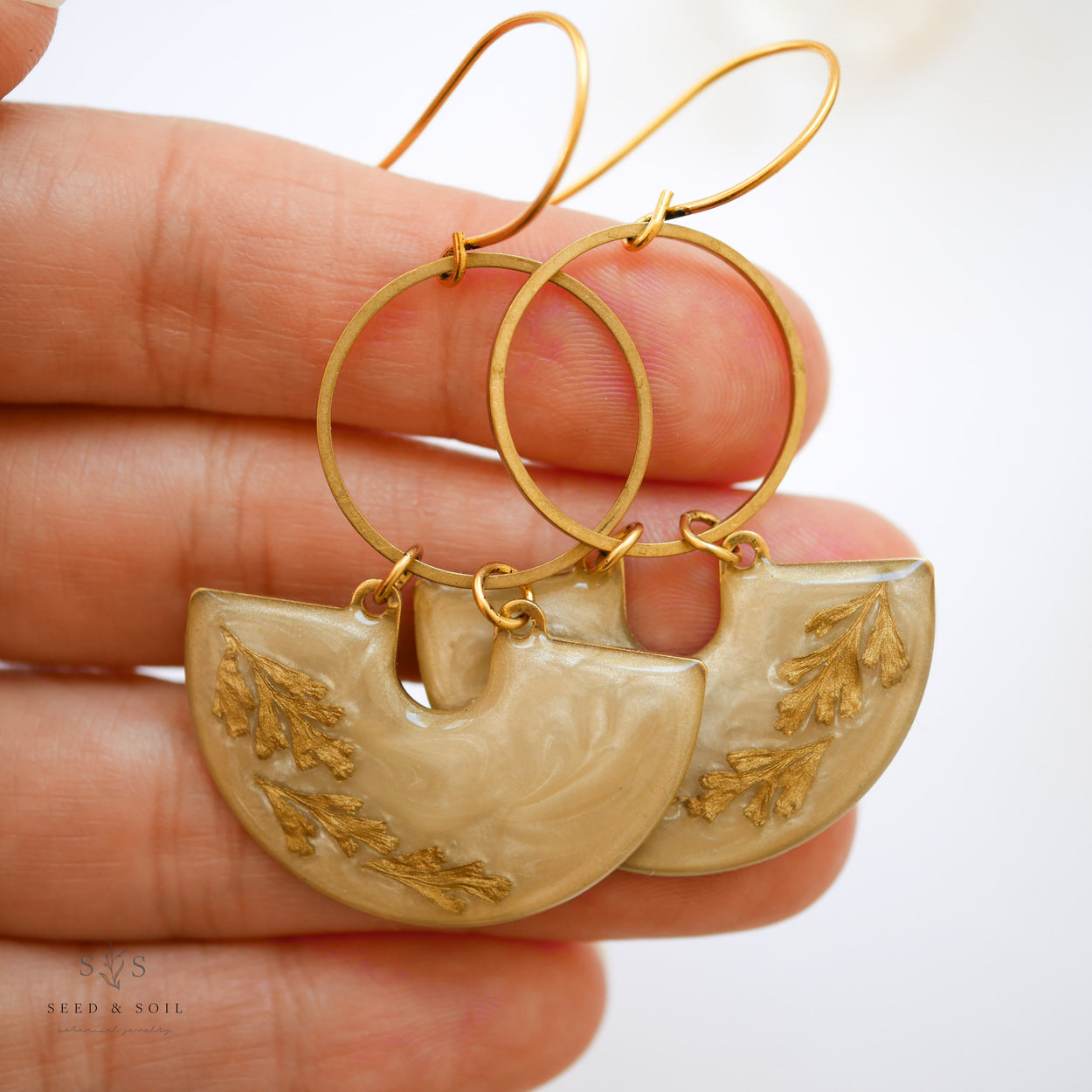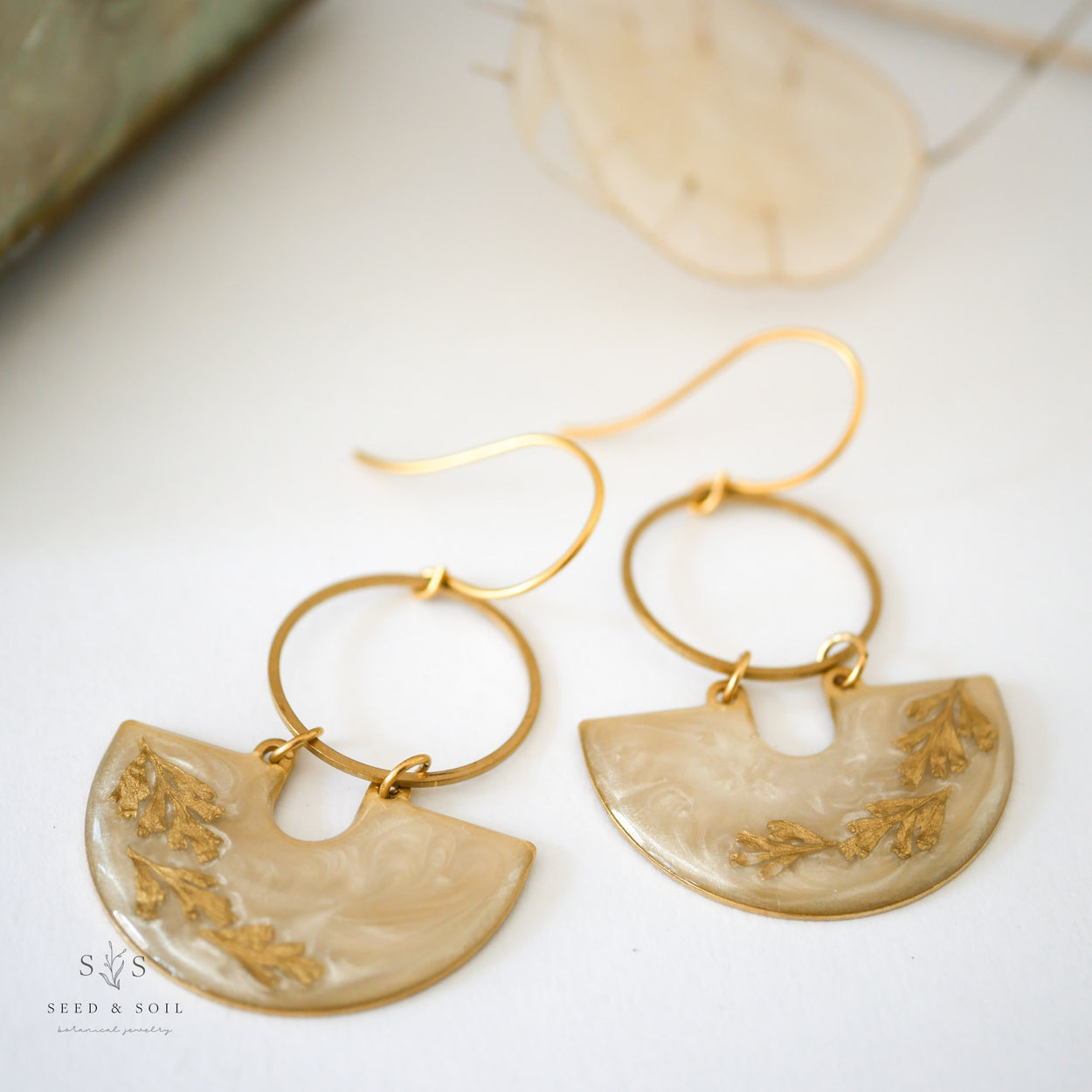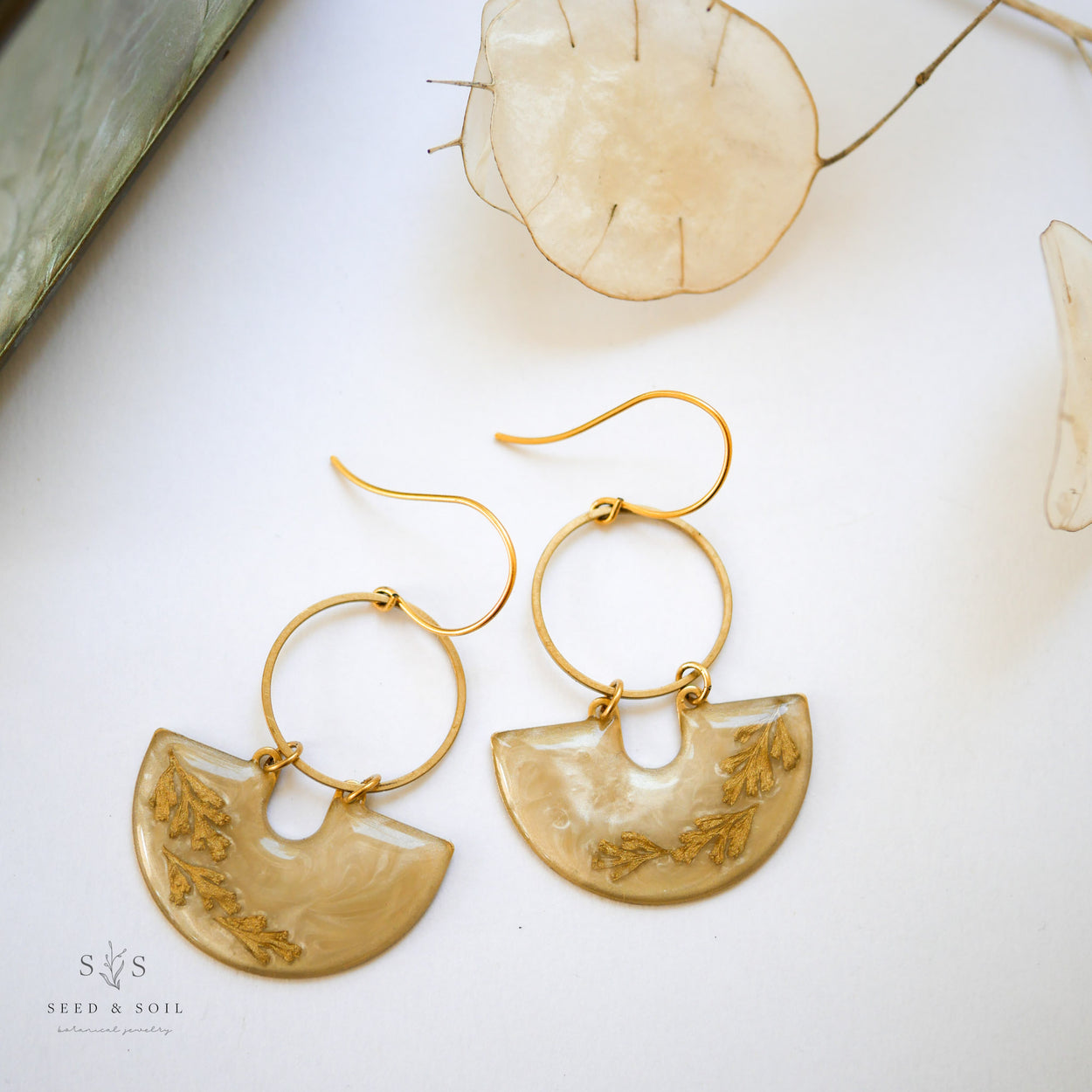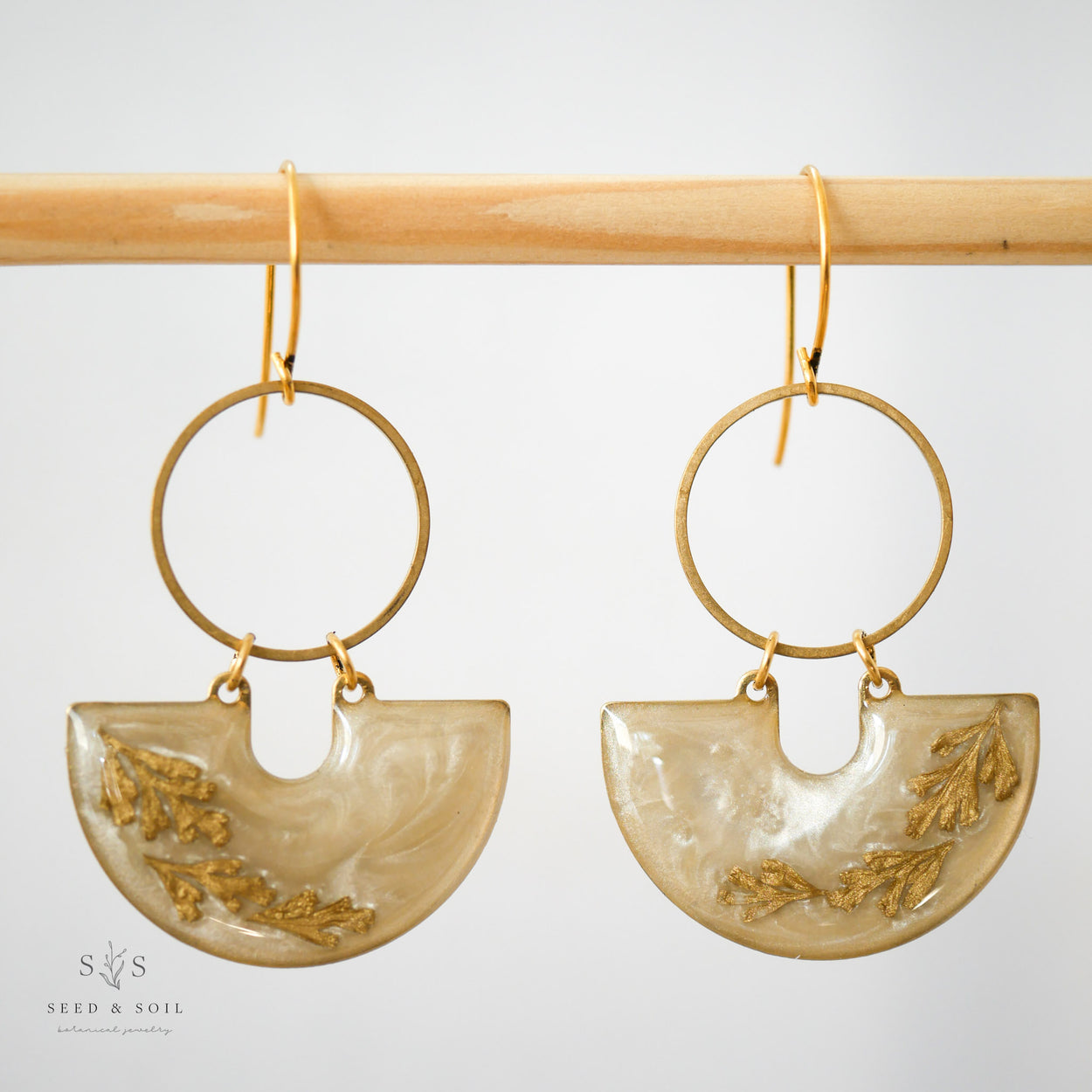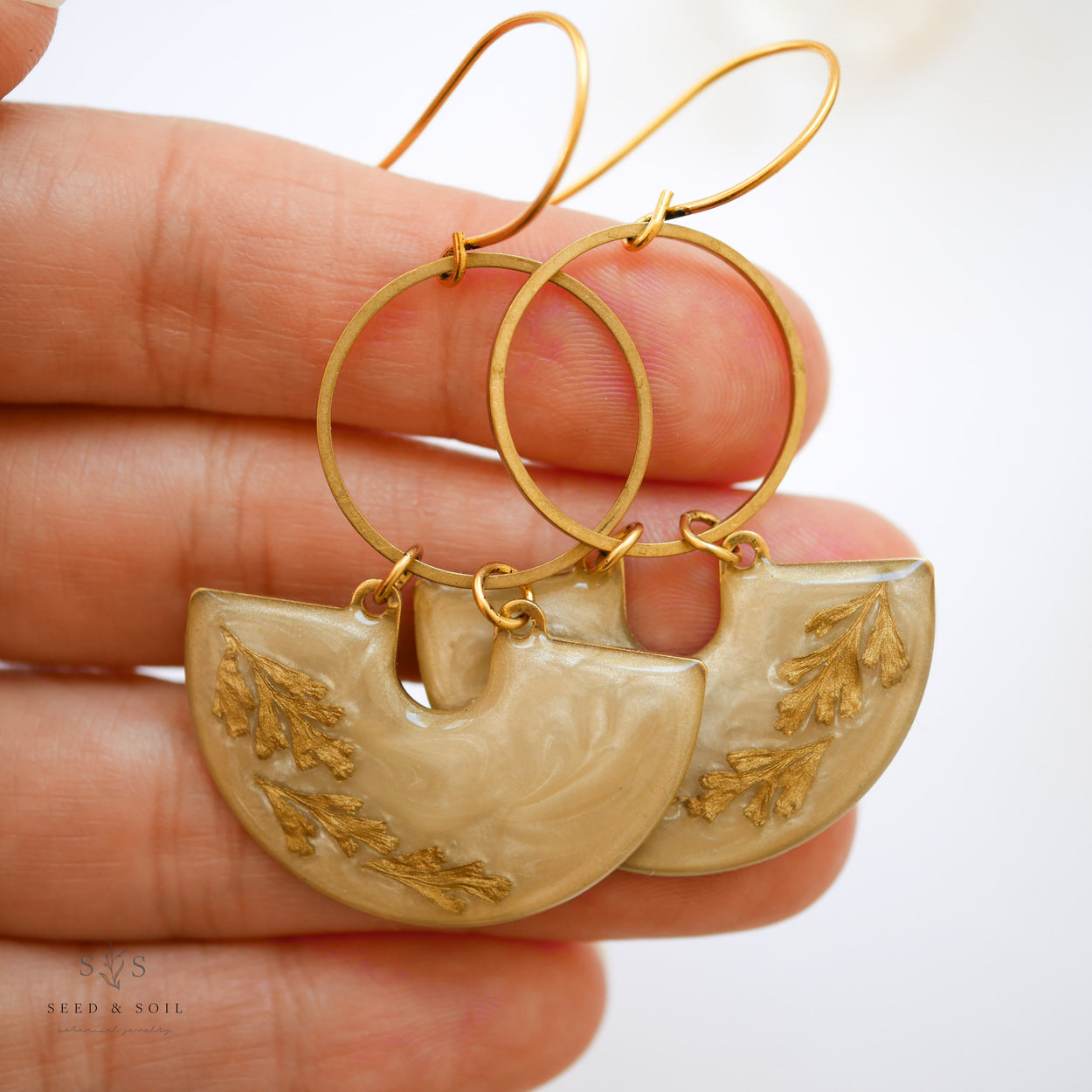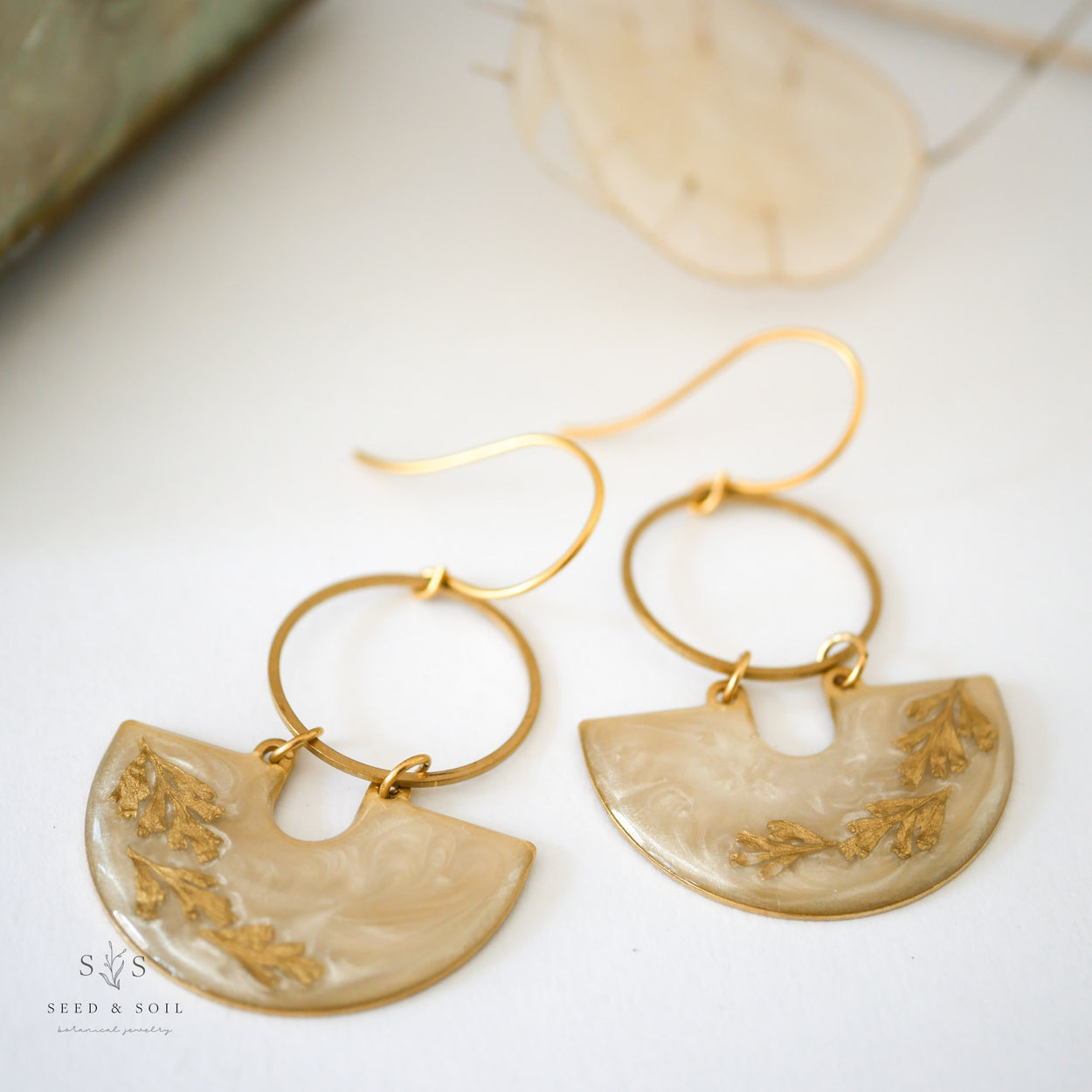 Seed&SoilShop
Midas Moon Shadow
Like rays of moonlight shining down. Our Midas moon shadow earrings are made from brass half circles dangling from round brass frames. A pearly background contrasts to the real gilded ferns. Elegant and timeless. 
The Fern is known as a symbol of sincerity. 
Ear hooks are made from 24k gold plated brass. The symbolism of botanical is printed on a tag included with the earrings. Ships in a black jewelry gift box.