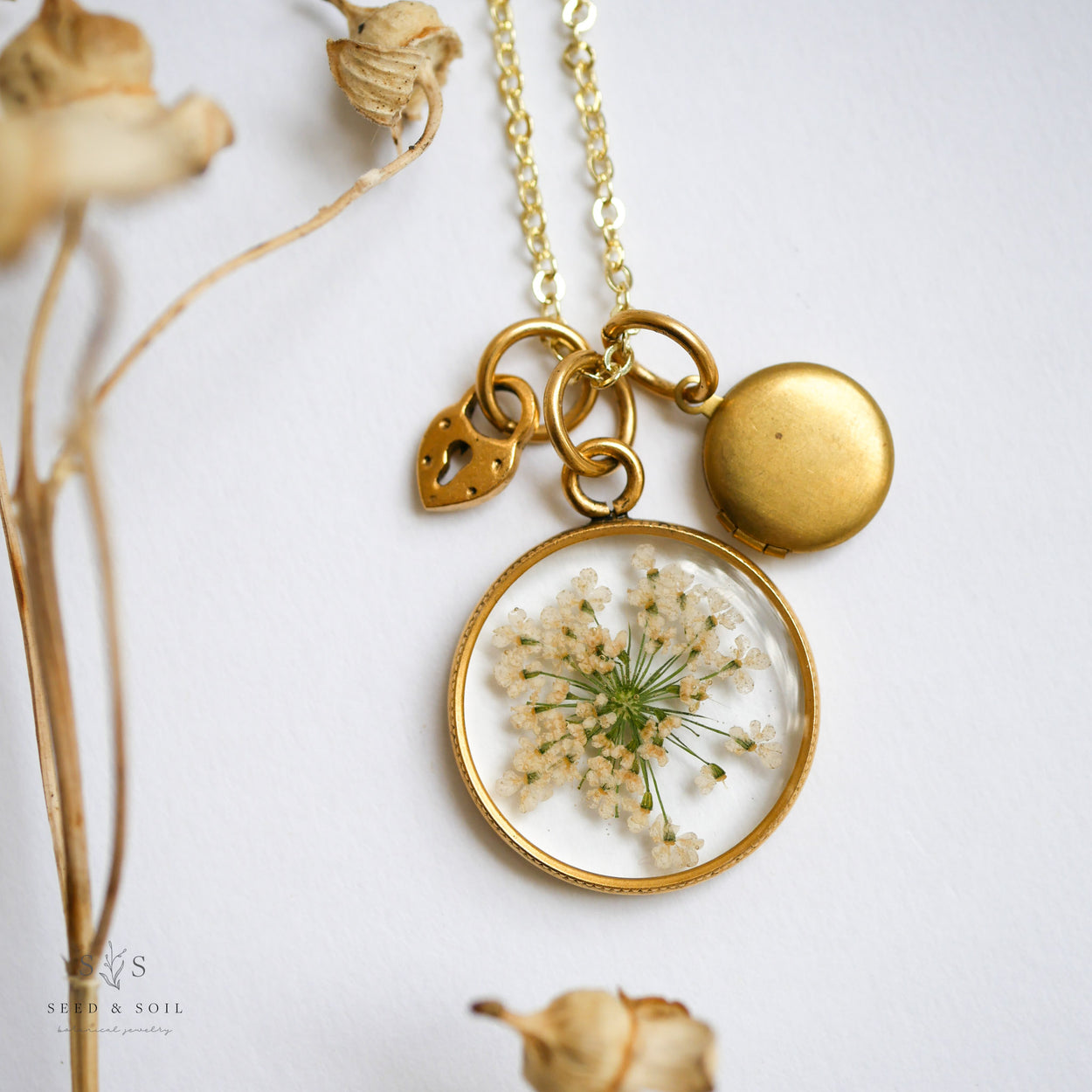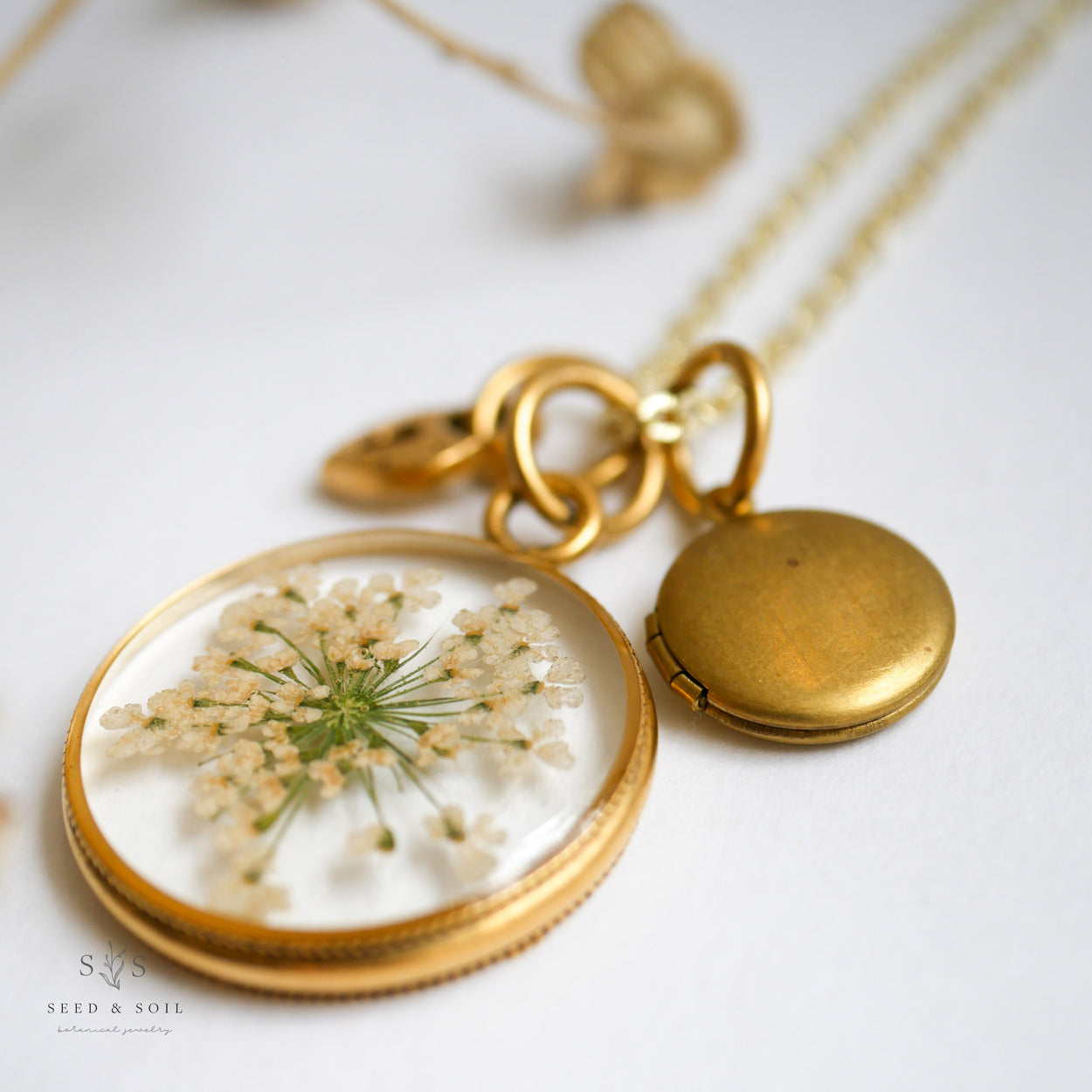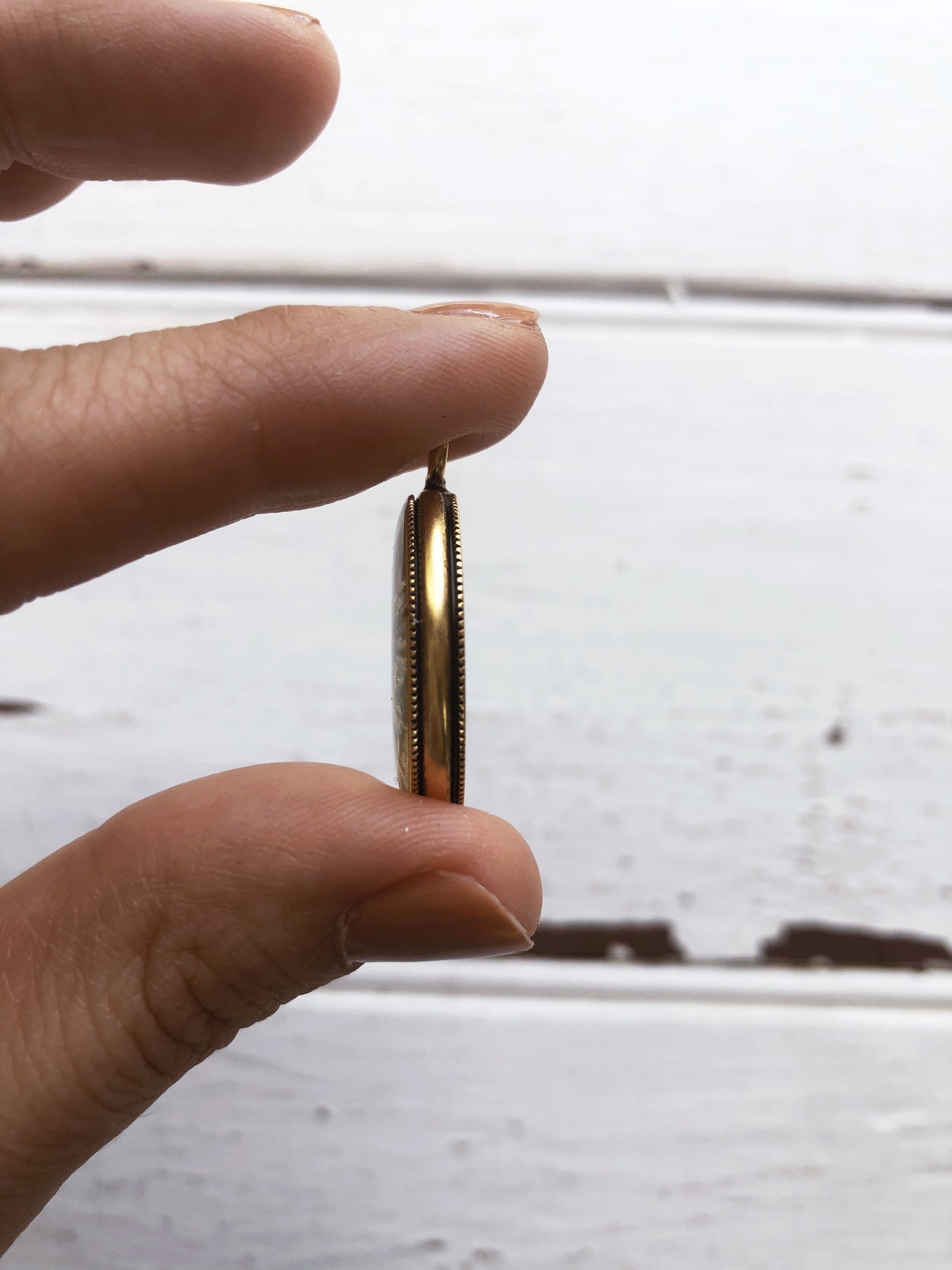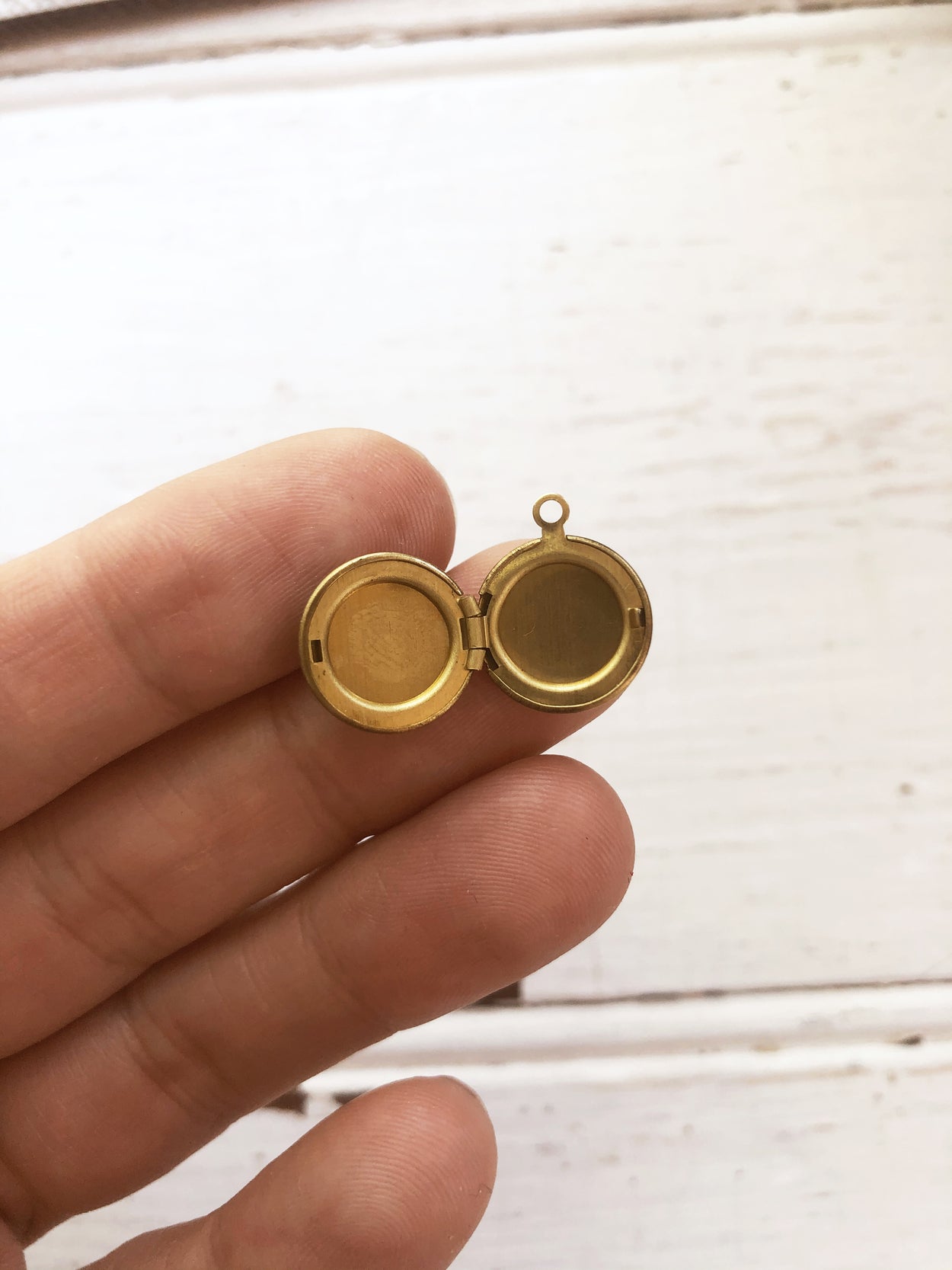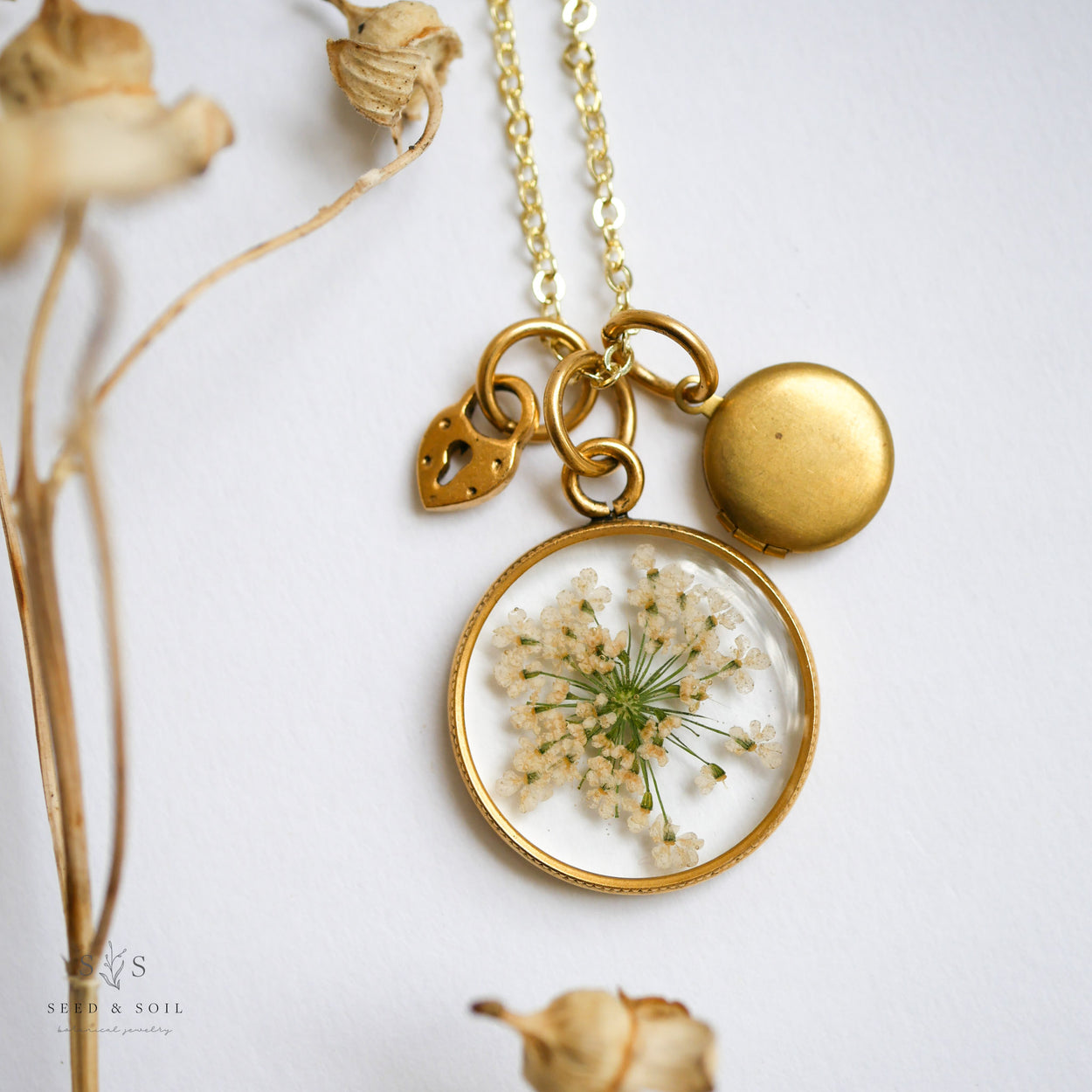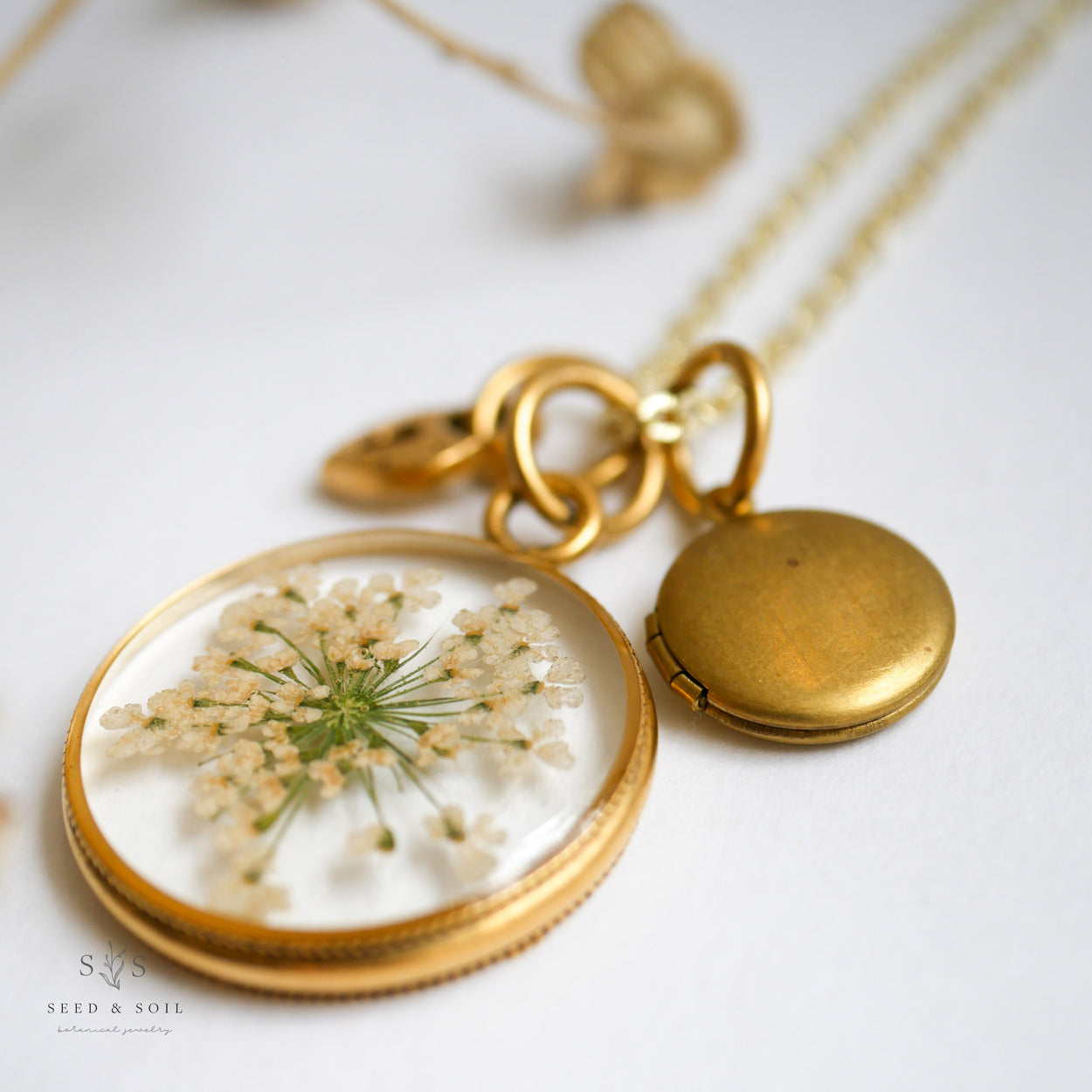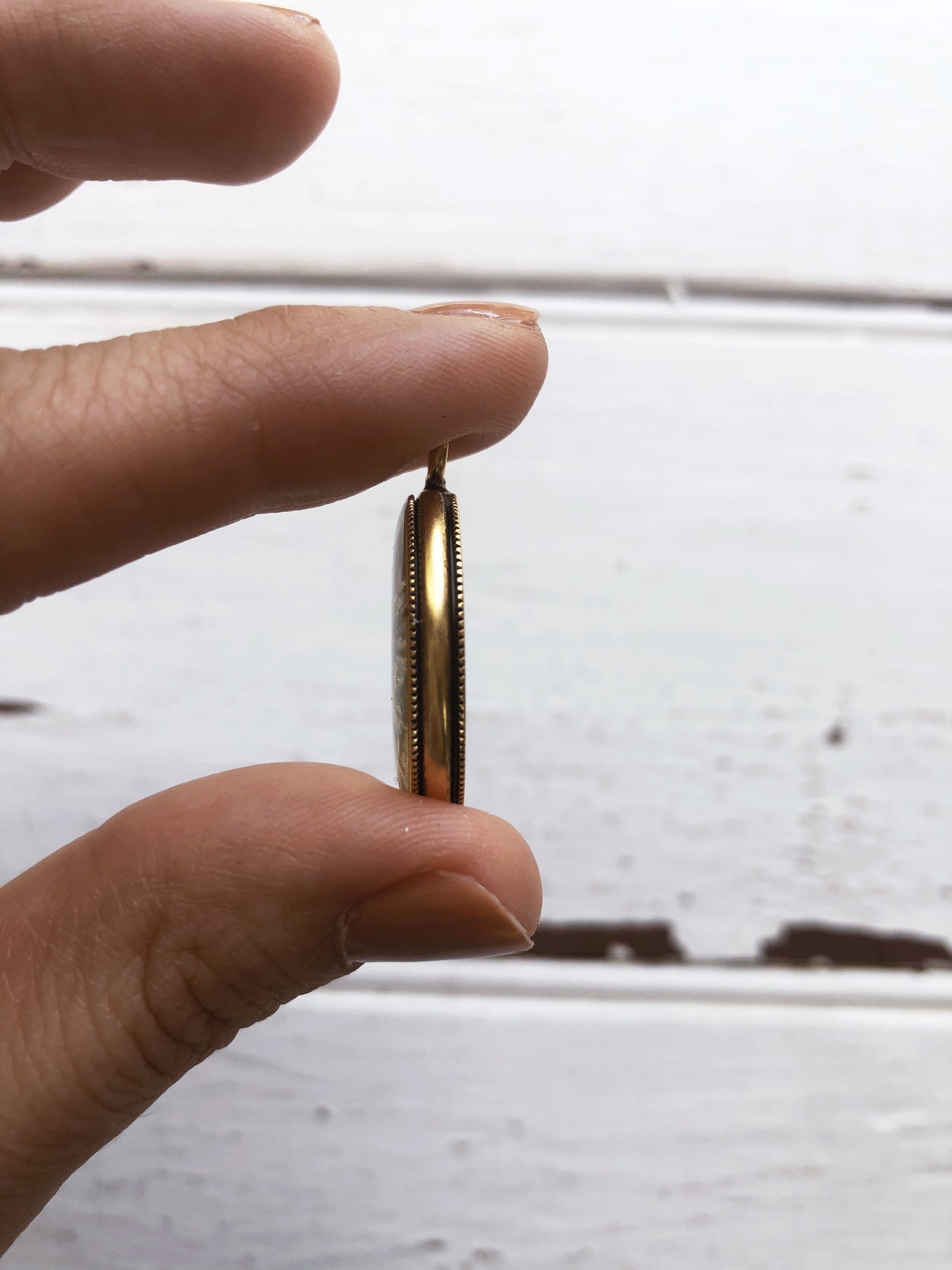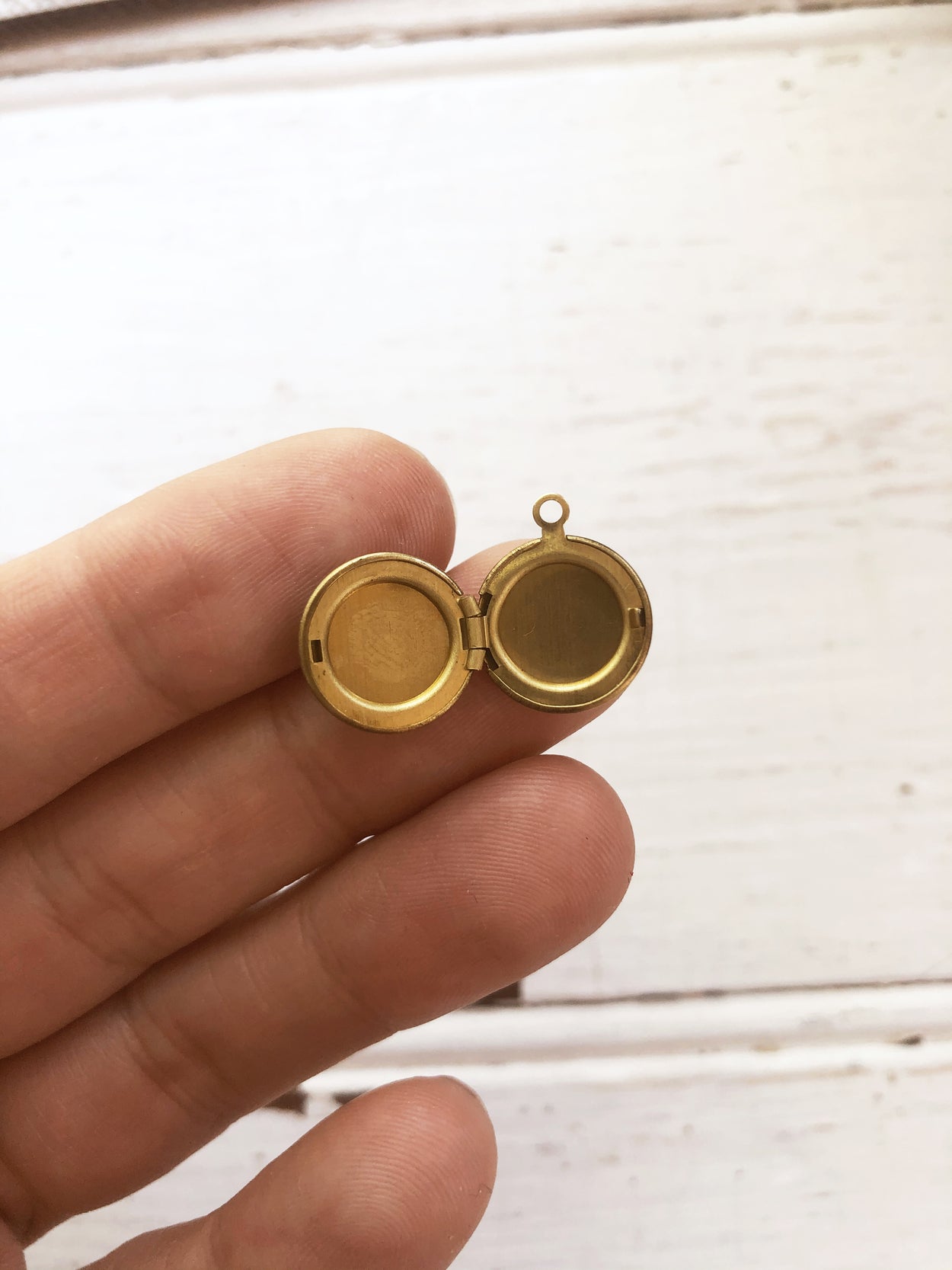 Seed&SoilShop
Nostalgia Necklace
A small collection of whimsical pendants that beckon to times past; a tiny functioning brass locket, real Queen Anne's Lace (I cant tell you how many customers have shared their sweet summer memories associated with Queen Anne's Lace - it's perhaps the most nostalgic botanical) preserved inside of our brand new embellished 24k gold plated round pendant, and a tiny heart shaped lock. 


Queen Anne's Lace is a symbol of Sanctuary.
Choose from a 26" or 30" gold plated plain chain. The symbolism is printed on a tag included with your necklace. Ships in a  matte black jewelry gift box.