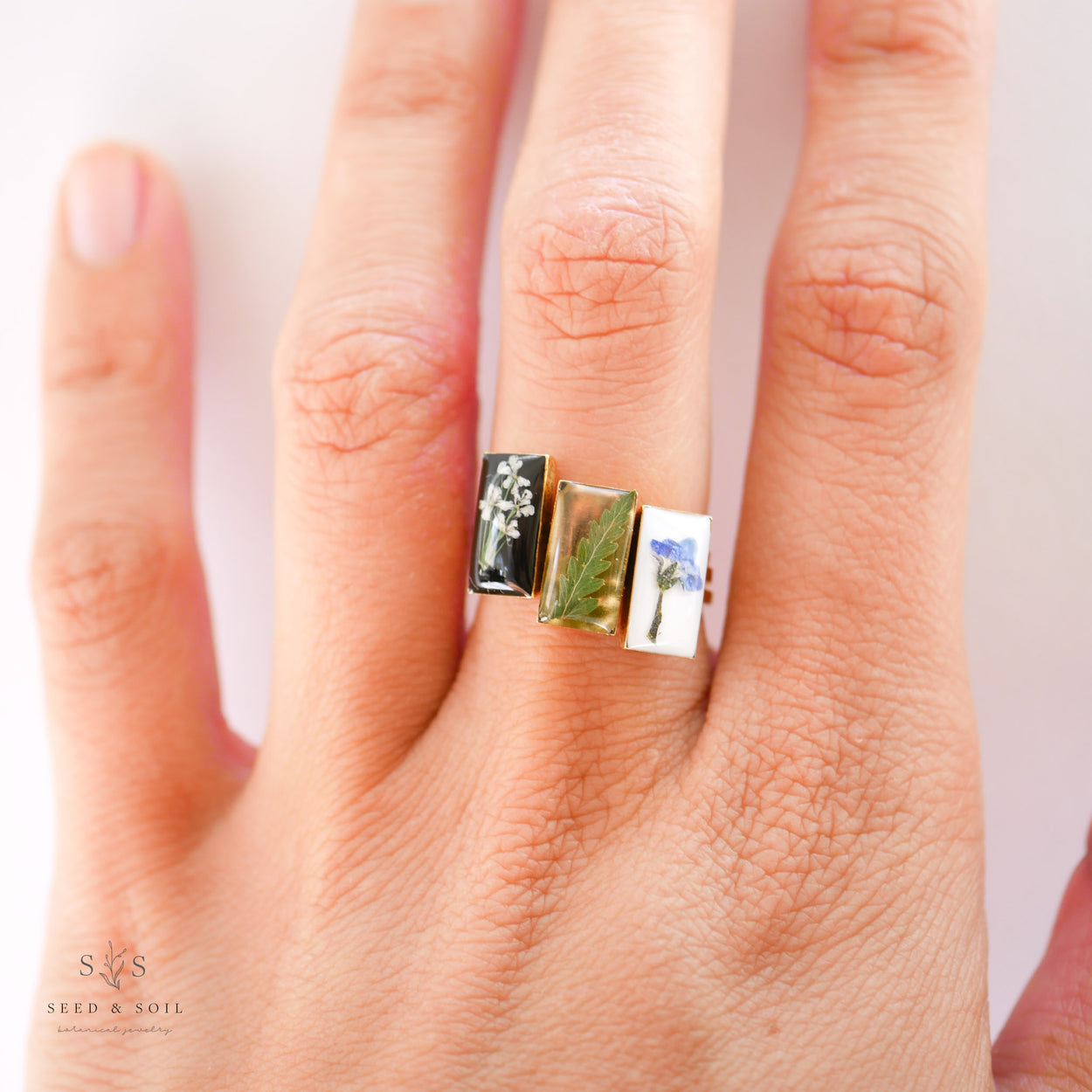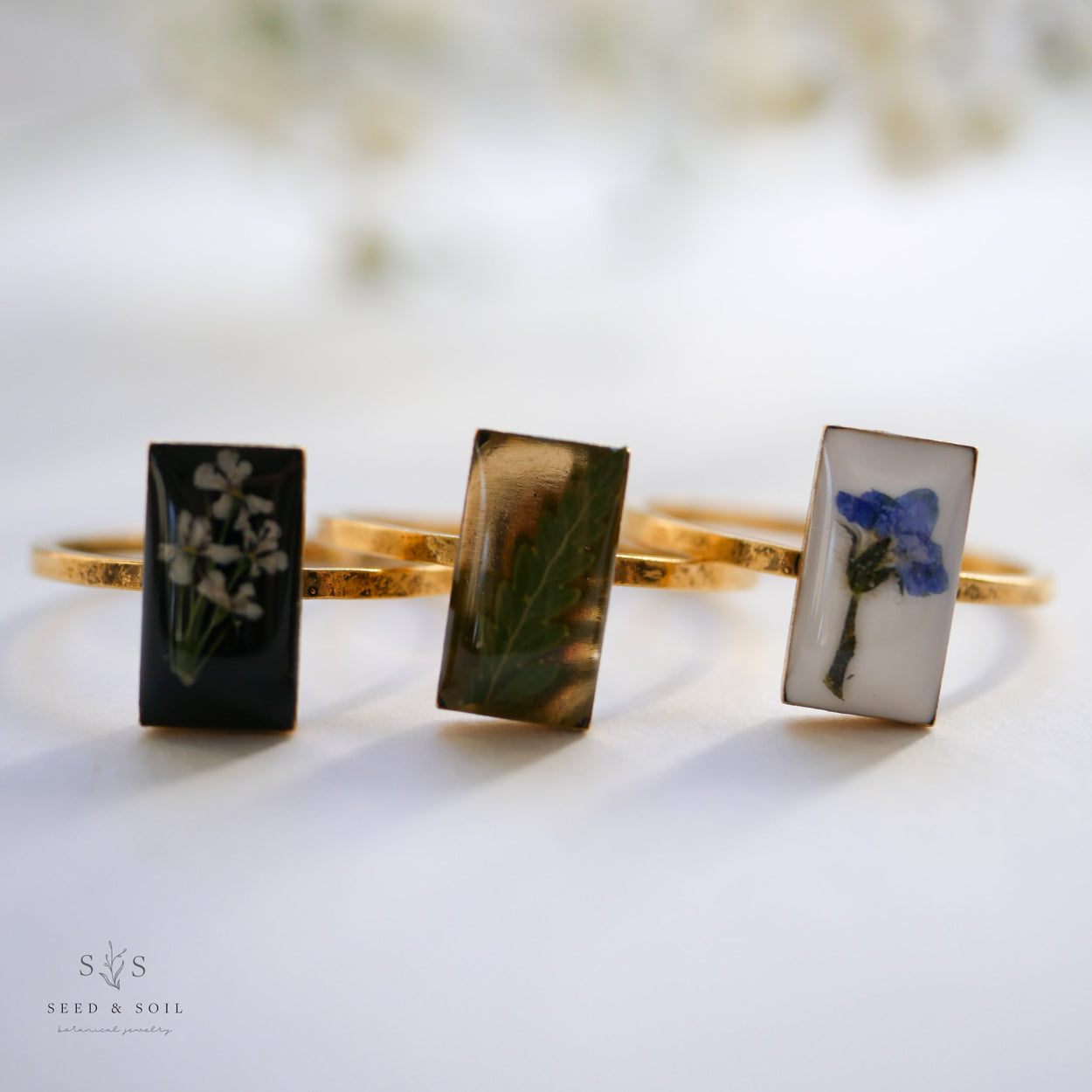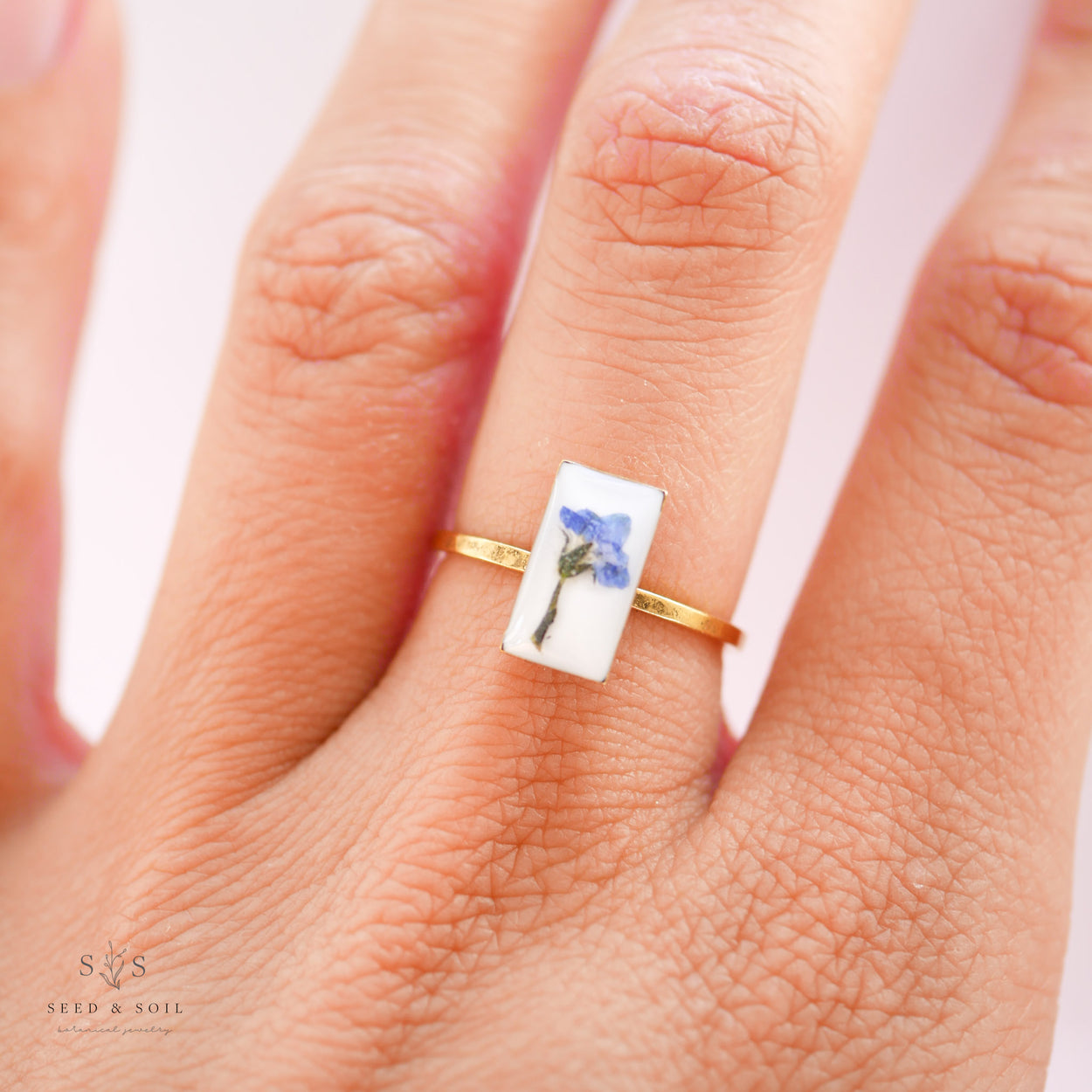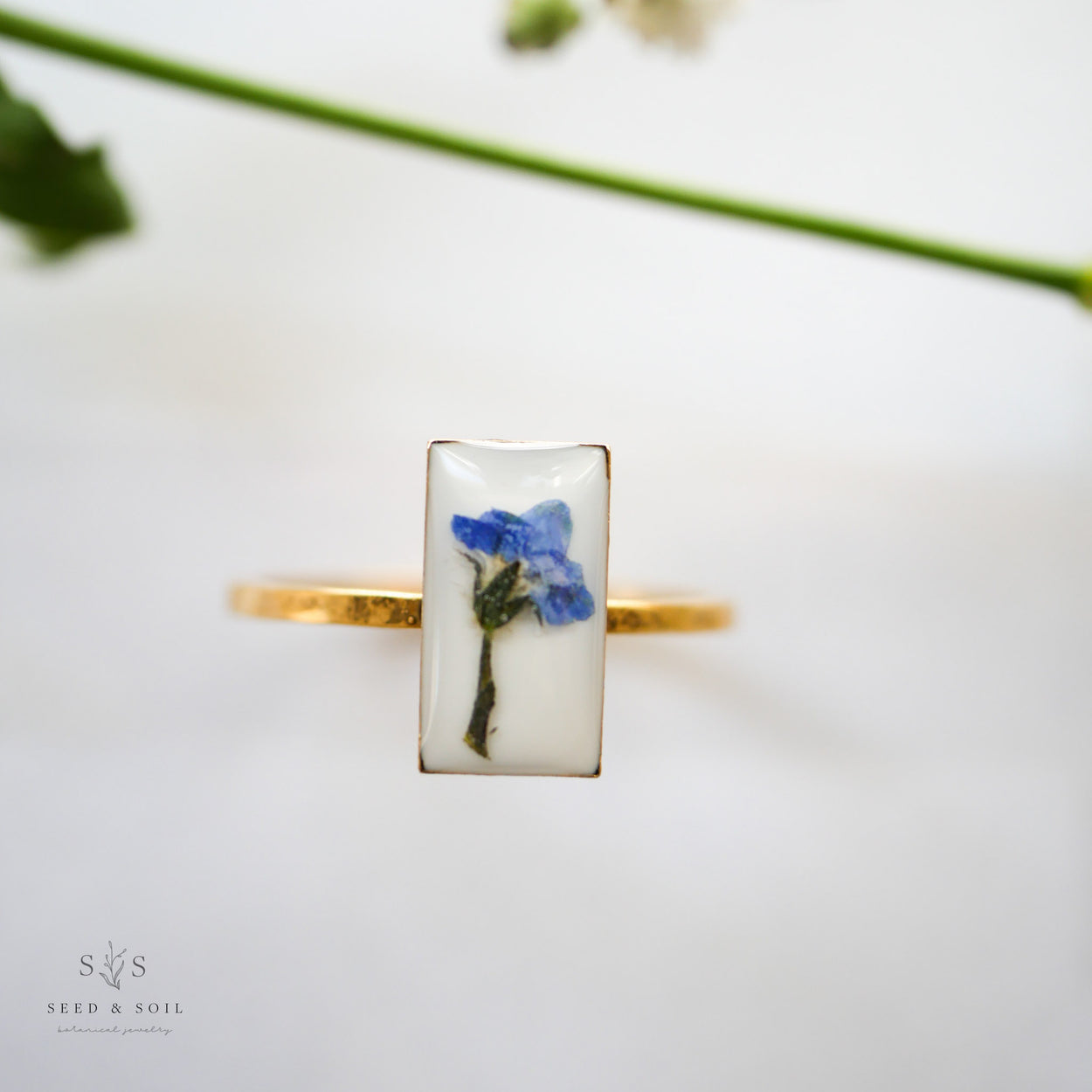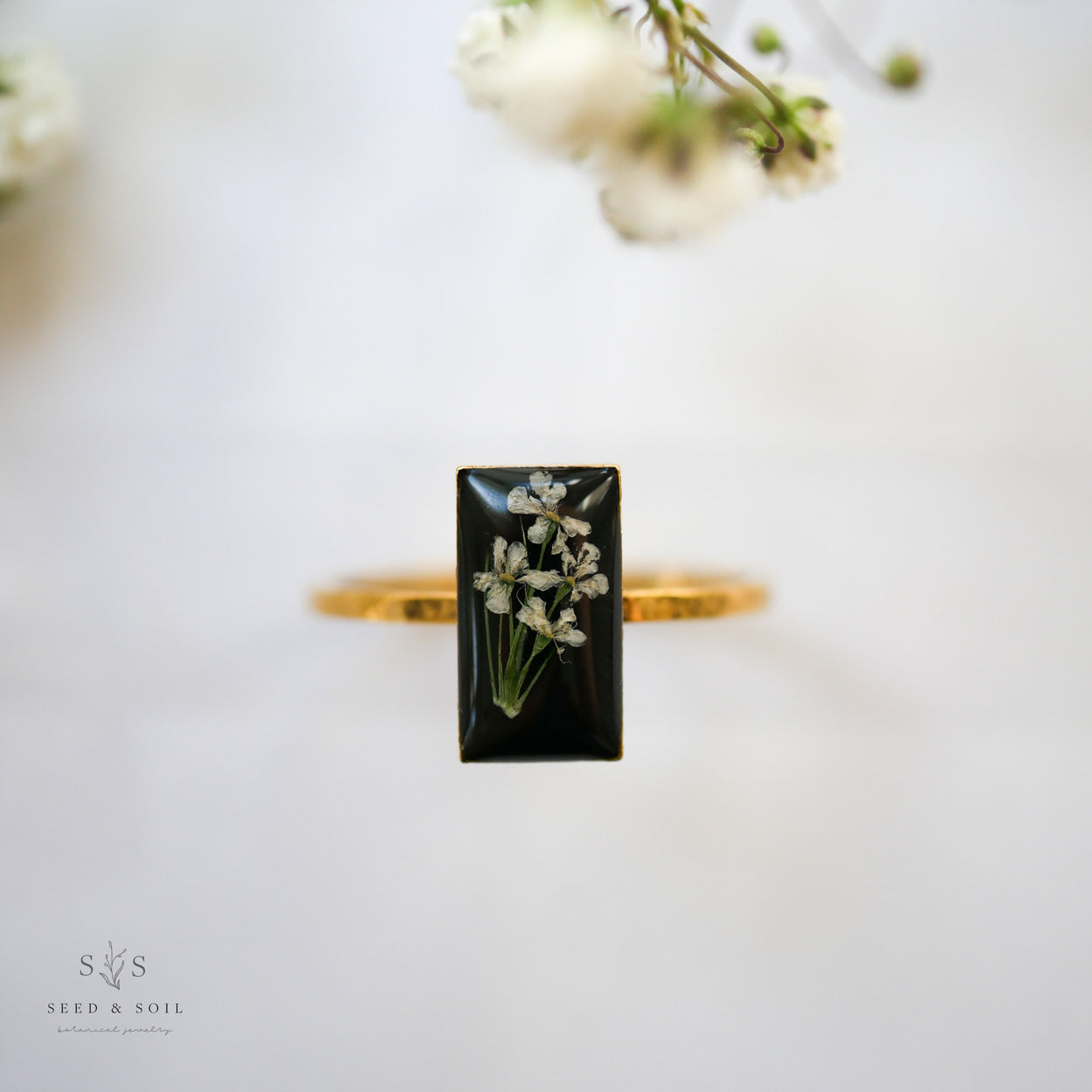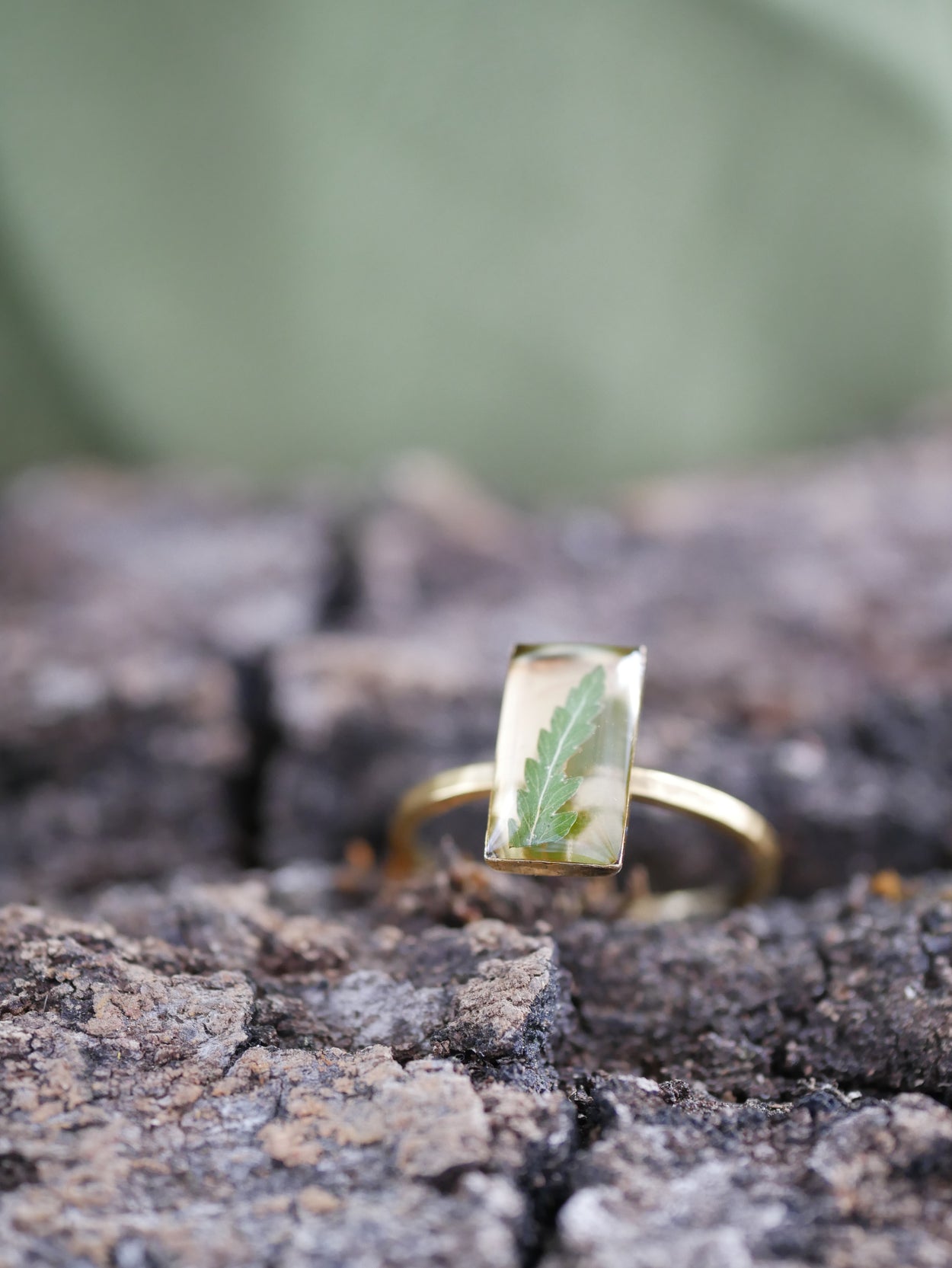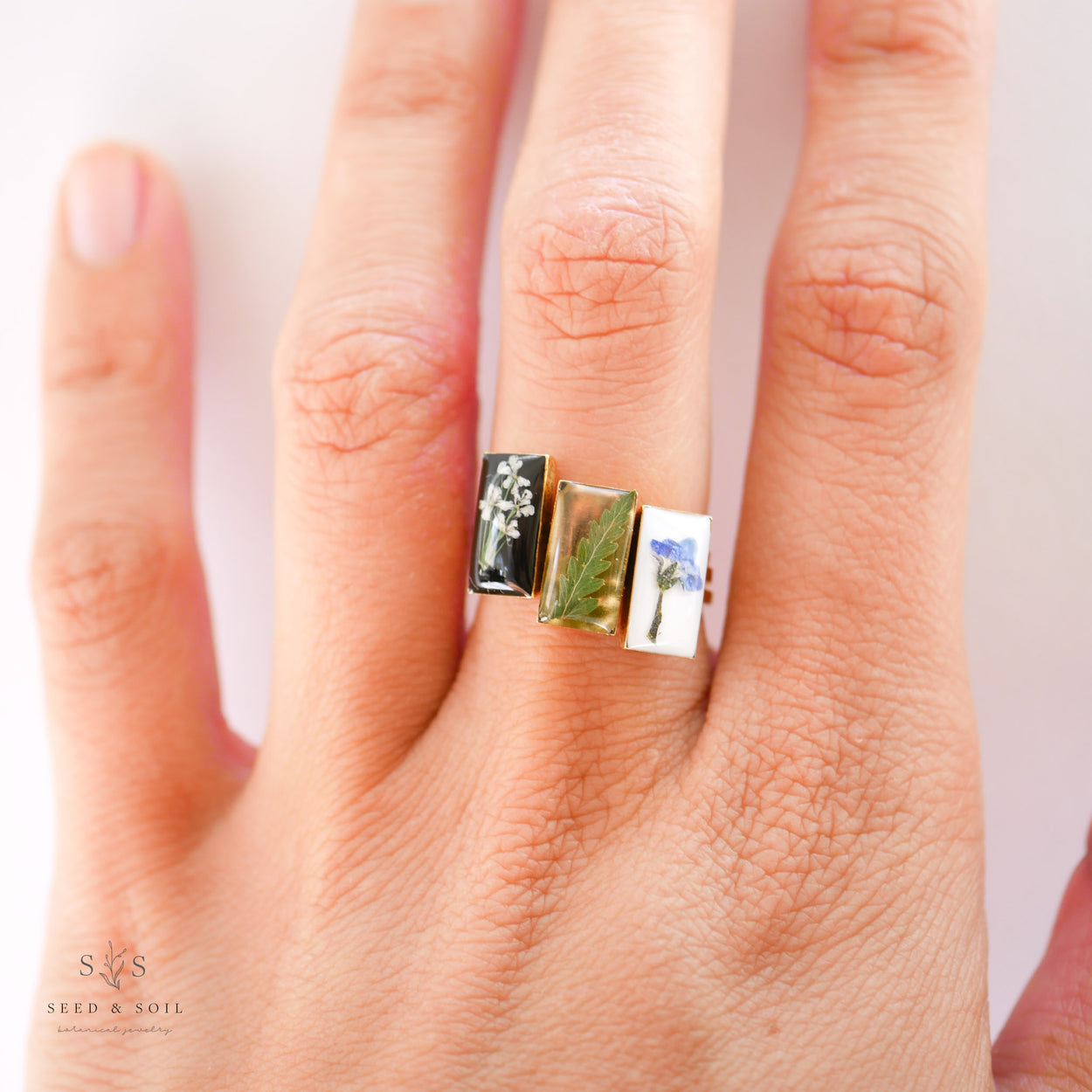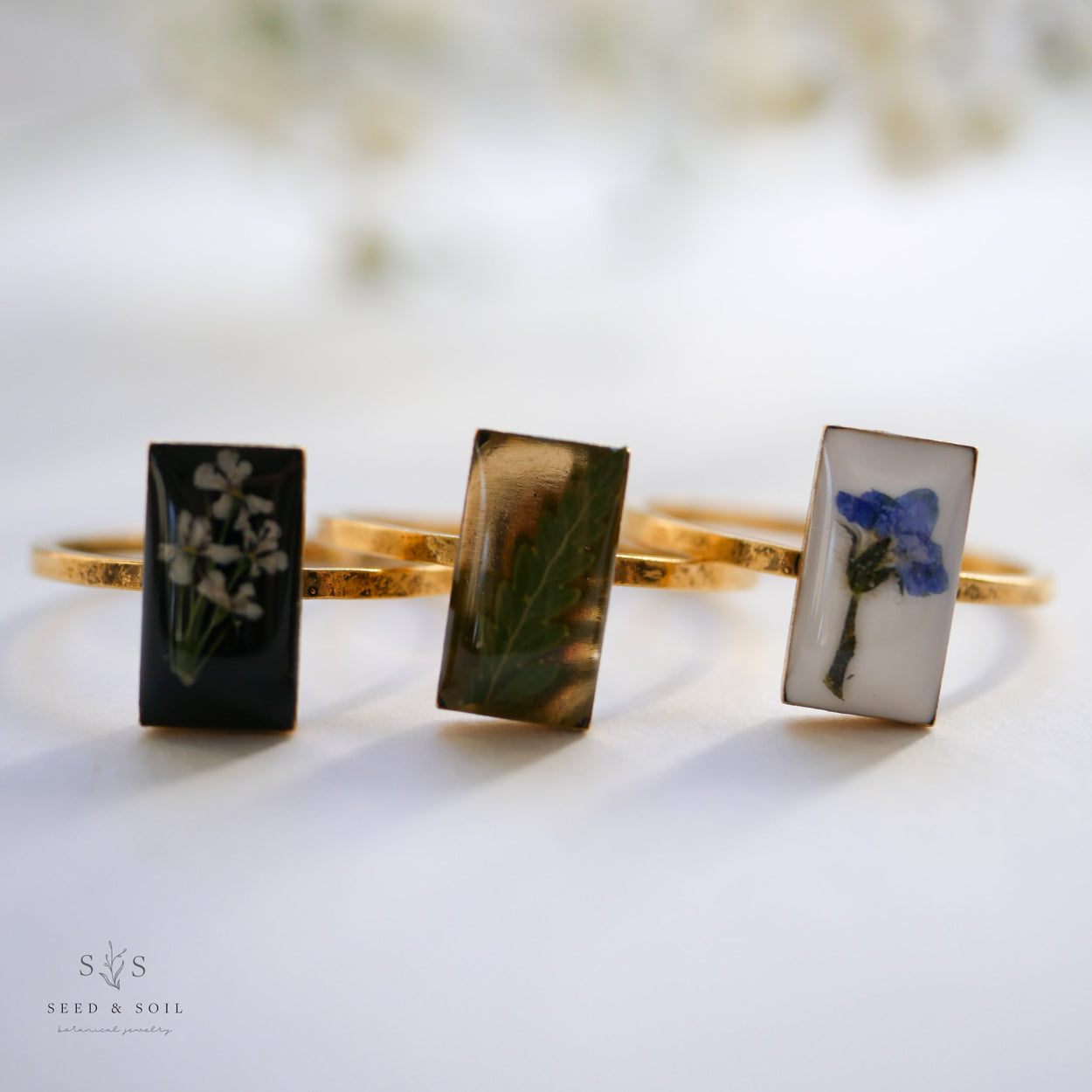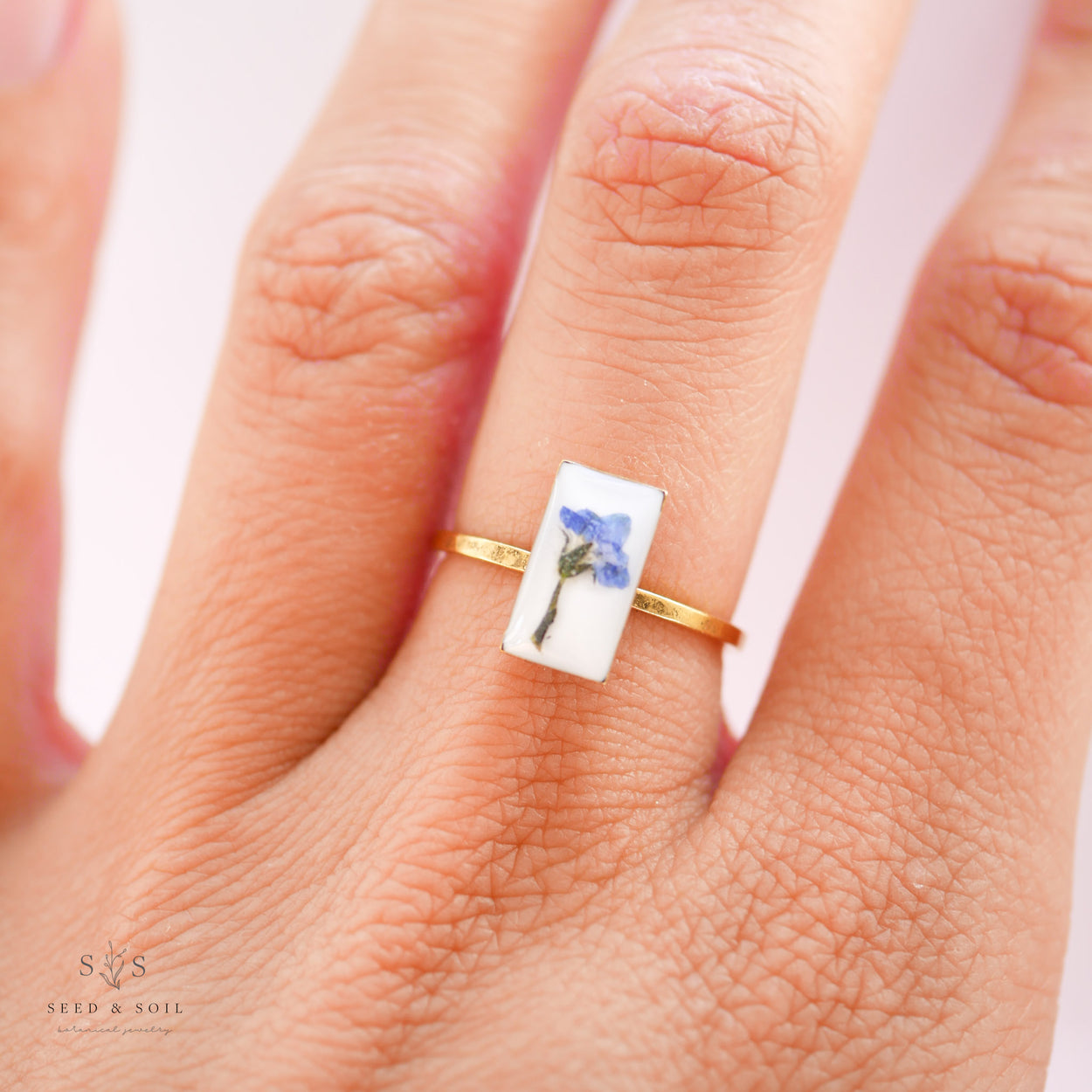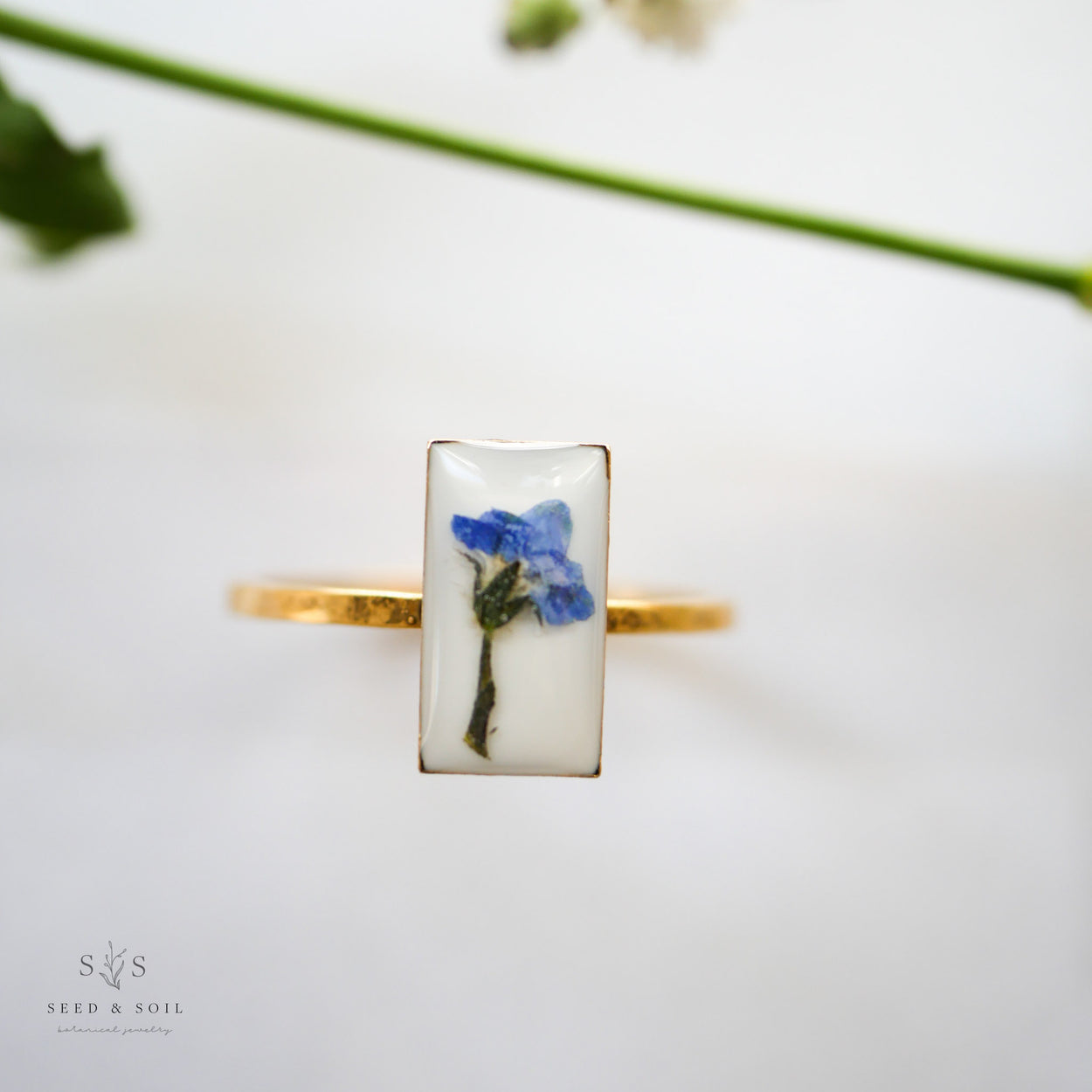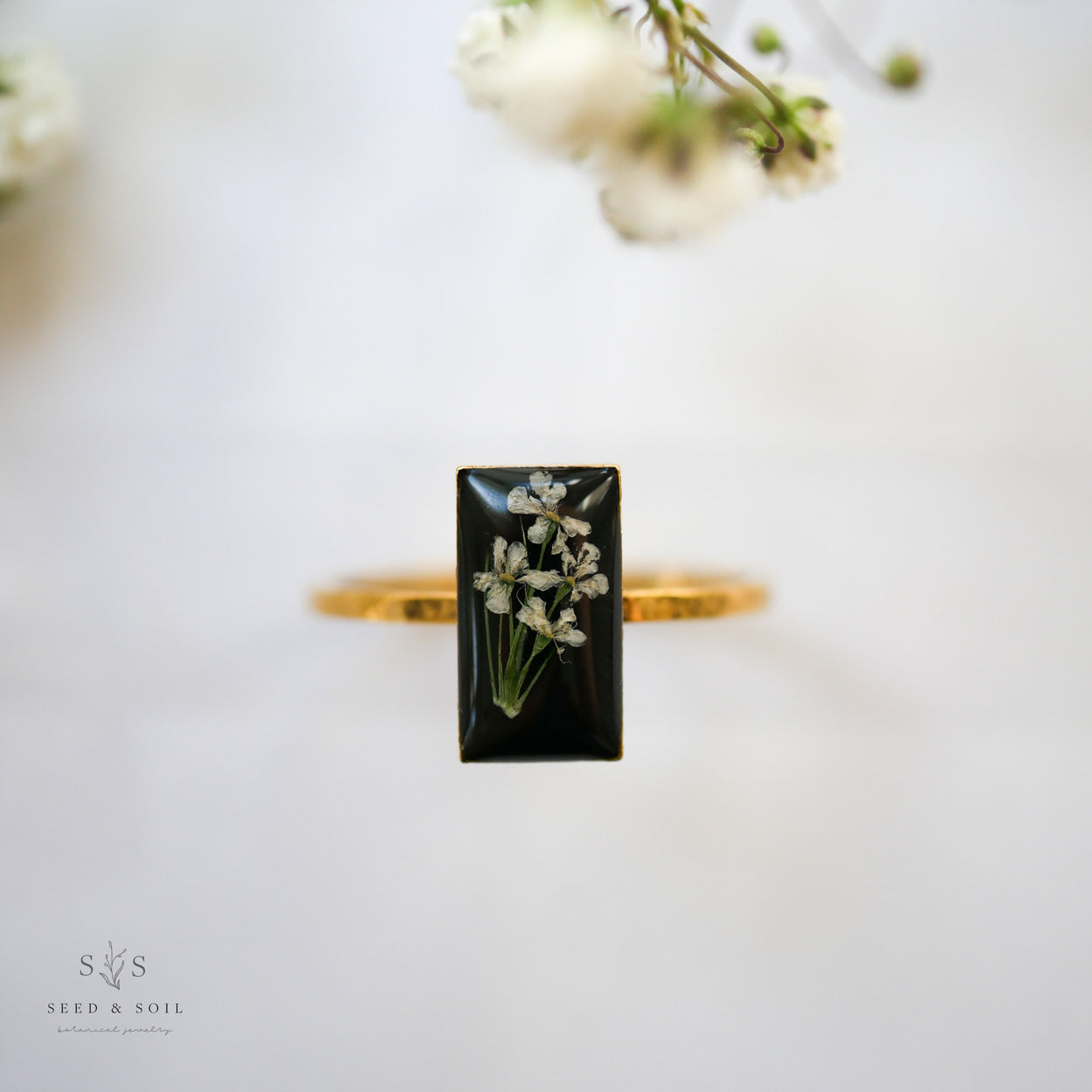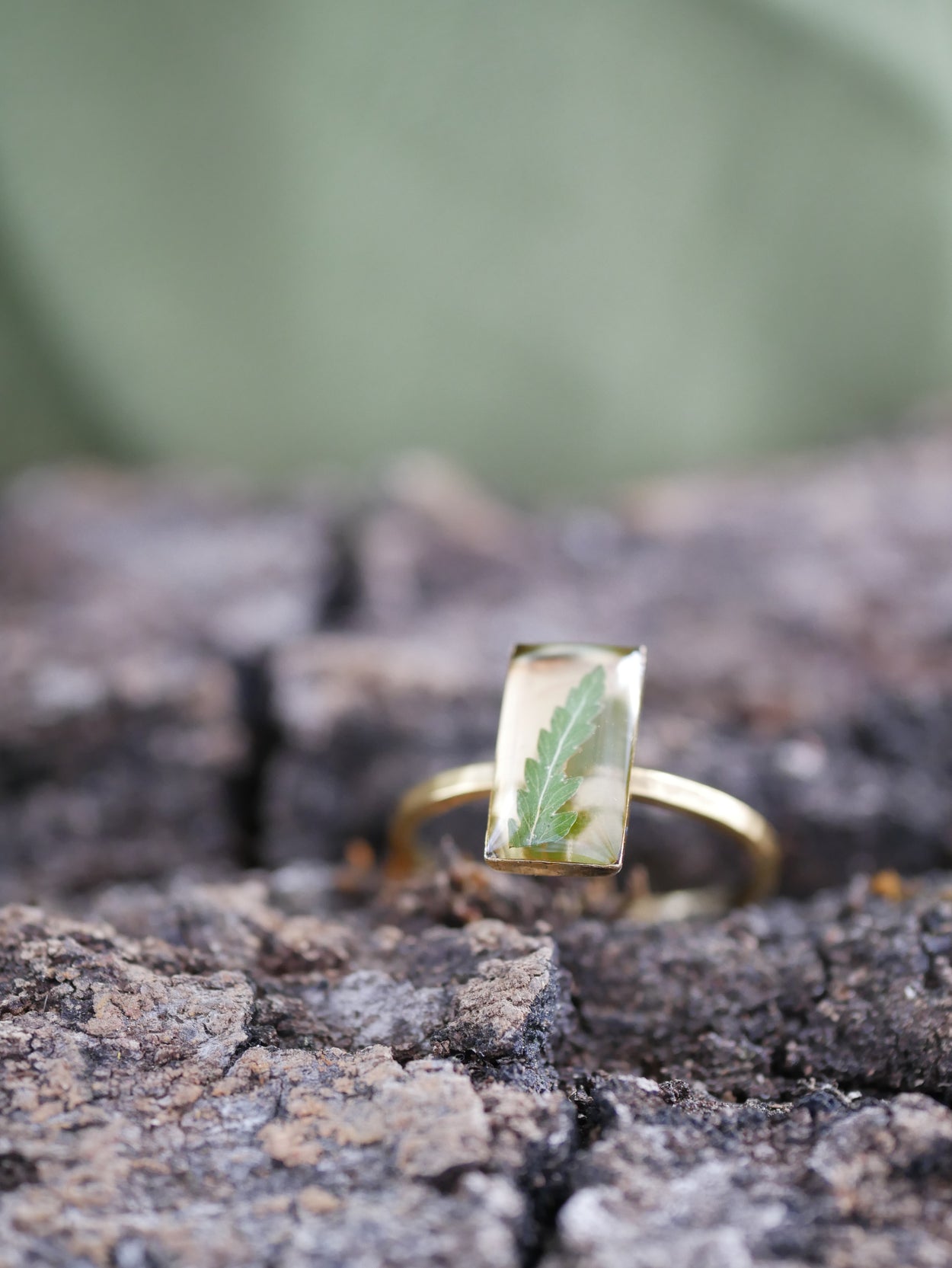 Seed&SoilShop
Stacking Rectangle Rings
Our Slim Rectangle Stacking ring is beautiful whether you wear this delicate ring alone or choose to stack it up! Available with either a tiny Forgetmenot flower on a white background, Queen Anne's Lace flower and black background or a single Fern and clear background. 💙
The Fern is a symbol of Sincerity.
Queen Anne's Lace is a symbol of Sanctuary.
The Forgetmenot is a symbol of lasting friendship, remembrance, and true love. 
Available in 24k Gold plated or .999 Sterling Silver plated. Sizes 7,8, and 9. The symbolism is printed on a tag included with your ring. Ships is a jewelry gift box.
Nickel free. Remove before washing hands or using lotion for best care.